Decluttering your beauty space? Packing your travel makeup bag? Looking for a simple yet effective routine? You've come to the right place.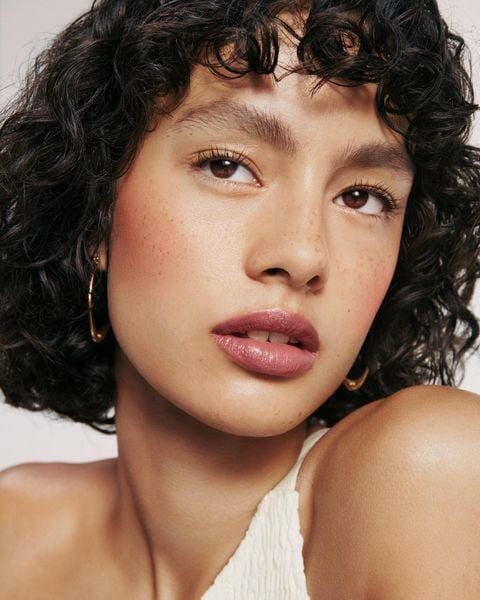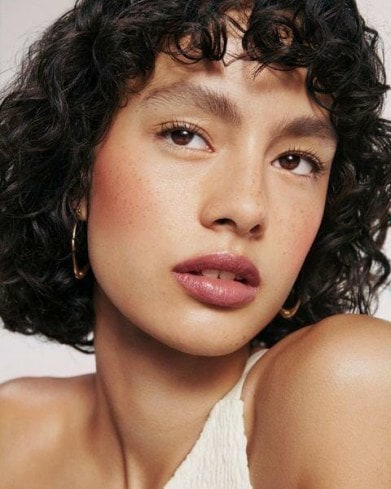 The beauty industry can be rather intimidating when brands are releasing products on a weekly basis. Understandably, it can become difficult to gauge exactly what things you need in your makeup stash. If you face this problem, you're in the right place. Here are our top product recommendations for people who don't want to own a million things. We're also going to share our top tips and tricks on how to get the most out of your products and create diverse looks with only a handful of products.



Tint + Concealer

Instead of investing in multiple foundations and concealers, try pairing back your collection to a tinted moisturiser and a high coverage concealer. This way, you can achieve a natural or flawless finish by adjusting your concealer while keeping your base nice and light.
For example, on everyday occasions, you can slap on your favourite tinted moisturiser and spot conceal any pesky spots or dark circles. For more formal events or days where you want an extra boost of coverage, you can build upon your everyday routine by increasing the amount of concealer in larger areas that need more attention. This way you won't be left with a cakey mess that can arise from using a high coverage foundation and a concealer product.

I love the idea of beauty minimalism because it allows people to embrace our natural skin as much as possible. That isn't to say that full coverage foundation is out – that is never going to happen. There is nothing wrong with wanting to look and feel glamorous! It just means that we are no longer conforming to unrealistic beauty standards. Remember that skin texture, acne and other skin concerns are natural occurrences that come and go. This simplified routine is flexible and adaptable to every stage of our skin journey!

Try to find a concealer that doesn't have a matte finish as they are much more difficult to blend. In terms of the tinted moisturiser, look for one that is best suited to your skin type. Our favourite combination is the NARS tinted moisturiser with the Tarte Shape Tape Concealer or the Hourglass Vanish Airbrush Concealer.



A Bright Lip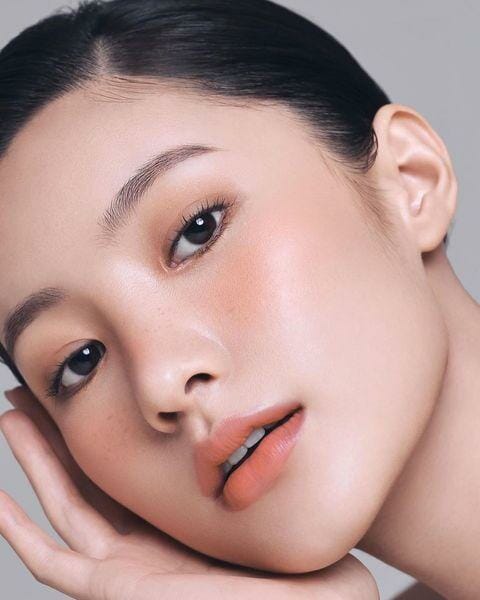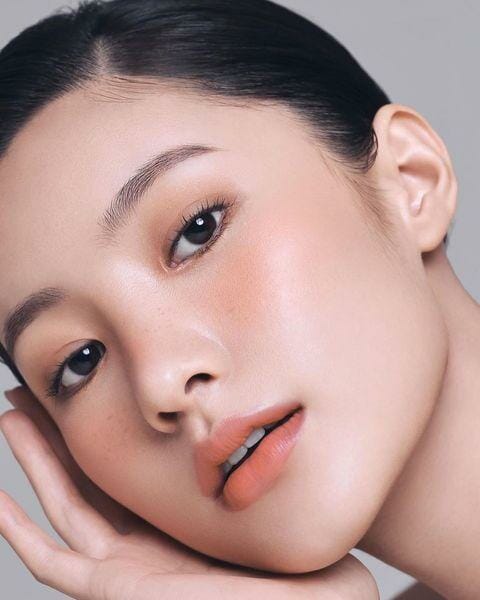 A nude or natural shade of lipstick is a fabulous way to get started on your lippie journey. However, it seems to me that people have forgotten the power of a bright lip. Not only can you layer a bright lip to create a bolder look, but a sheered out bright lipstick creates a lively and brightening effect that cannot be replicated with the mellow tones of natural shades.
Try dabbing your lips with the brightest lipstick you own, whether that be a red, pink or orange. Blended with your everyday lip balm, you will be left with the most stunning, glassy and radiant lip that is still natural. Plus, because you have less product on your lips, you are much less likely to run into any problems like cakey or dry lips. Furthermore, bolder lip colours will ever so slightly tint your lips resulting in a long lasting DIY lippie that is versatile and customisable.
Have you ever tried mixing your bright or bold lipsticks with a small amount of your tinted moisturiser or foundation? This is one of the most underrated methods of utilising lipstick. It's a fool-proof way of making sure all the different colours between the eyes, cheeks and lips are harmonised. Additionally, it is a fabulous way to create your very own cream blush that you already know will work for you. The ingredients are products that you already love and understand so it's a totally fail-proof method of making sure you are getting the most out of your brighter lip shades that might be collecting dust on your shelves as we speak.



Palettes
Whether palettes are a good investment continues to be a polarising subject to this day. This is because they often include shades that not everybody is going to use as much as the other shades. Although there is some truth to that, if you know what you are looking for, there is definitely something out there for you.
Neutral palettes with a matte cream or black shadow is going to be an essential feature that you need to be looking for. Furthermore, a good range of matte browns is vital for creating diverse looks. If the palette has a lovely shimmery shade, that would be perfect as a stand-in highlighter when you want to pack lightly for a trip. Otherwise, it isn't a top priority. The same rule applies for blushes too – a neutral palette with a few shades of mauve, peach or pink becomes immediately attractive as you can dip into eyeshadows as blush for lazy days or travelling. These tones also make great options for monochromatic looks.
Makeup is the one place I encourage you to bend the rules. Just because a product is advertised as an eyeshadow, it doesn't mean that you can't find a place for it on your cheeks or eyebrows. I highly recommend the Anastasia Beverly Hills Soft Glam Palette. It ticks all the boxes: a good array of neutral shades, blush shades and most importantly a cream and a black shadow! The possibilities are truly endless with the Soft Glam Palette.