This Valentine's Day, fall head over heels in love with these timeless tunes.
The male voice in song is my first true love – predating cigarettes, sourdough and pedicures, and even the actual male embodied presence. The sound of Tony Orlando, Neil Diamond and Don McLean streamed into my tiny little ears parked on the floor in front of the record player, and neurons lit up with ecstasy and perhaps the distant tingle of adulthood.
And while as I got older my taste got a little bit cooler than Knock Three Times; a man with a microphone still had a way of catching my attention.
There's five love languages according to Dr Gary Chapman: words of affirmation, acts of service, receiving gifts, quality time and physical touch. I'll go out on a limb and submit a sixth – the musical mixtape. Or in its modern iteration – the Spotify playlist. Nothing says "I'm so hot for you I can't remember my own name" like a playlist made just for you. It's a flashing neon arrow pointing to the heart – or a bit below, maybe. And to give this Valentine's playlist a particularly polyamorous twist, I've let some of my favourite women have their way with my favourite men – the tunes are all female covers of male artists. So strap your headphones on and let's press play.
We should start at the beginning – with the Bee Gees. I had initially thought that the Gibb brothers were my first serious music crushes (specifically Robin, the weird-looking one – I have no explanation for this). My first proper record after graduating from Muppet Show soundtracks was The Best Of Bee Gees, and the best of that was To Love Somebody – the LBD of pop songs. Adaptable and ready to serve in whatever arena it is needed in – pop, jazz, reggae – the lovelorn DNA of the song remains. Despite its obvious romantic longing, Barry Gibb insists the song is a platonic expression of admiration for the band's manager and impresario Robert Stigwood – which is not weird at all. My favourite version is Dusty Springfield's from the BBC recordings of 1970. How perfect for the white soul goddess to take a song originally destined for Otis Redding and to pour her heart into it. Hear her mezzo-soprano voice reaching out of the live recording and try not to emit a heavy sigh.
Am I allowed to do two versions? Well then I also insist you also watch Nina Simone channel a lifetime of suffering and outrage in her performance in Antibes in 1969.
I cried when David Bowie passed away, two days after releasing his final album, the wonderfully spectral Blackstar. Discovering Bowie as a pubescent music fan is quite a moment, there's something compelling in his glam-rock hyper-sexuality (elemental, astride male and female) that is somehow "other" and awkward, and yet madly assured. Finding his '70s music years after it was released was like catching sight of a UFO – strange, powerful and hovering just out of reach of your understanding. And just like that [finger snap] the hormonal rolling maul of adolescence had a soundtrack – "Got your mother in a whirl…" While Rickie Lee Jones covers Rebel Rebel with an acoustic guitar, this is anything but the Sad Girl cliché. It's pared back and minimal, with that kooky insouciant voice sketching the outline of the original.
While Bowie's mid-'80s work mostly sucked, the 1986 title song for the film Absolute Beginners (in which he also appeared) absolutely didn't. It has a cinematic quality thanks to a rare, actually-quite good sax solo and bombastic '80s drums. In her charmingly naïve version, Carla Bruni (Italian model, former French First Lady, occasionally giving chanteuse a crack) strips back all the big production trimmings to evoke a late night piano bar. I'll have a negroni, thanks.
Al Green, with a voice that could loosen a woman's stays at a hundred paces, co-wrote the legendary Let's Stay Together in 1971. Tina Turner reinvented the song as she reinvented herself in the mid-'80s. Leading with the second verse a capella, she announces her return with that atmospheric "Let me say that since…baby…since we've been together" then lets us have it. And you may not know this but she walked in to the studio and recorded this massive, career rebooting hit in one take – because she's Tina, and she's just that good.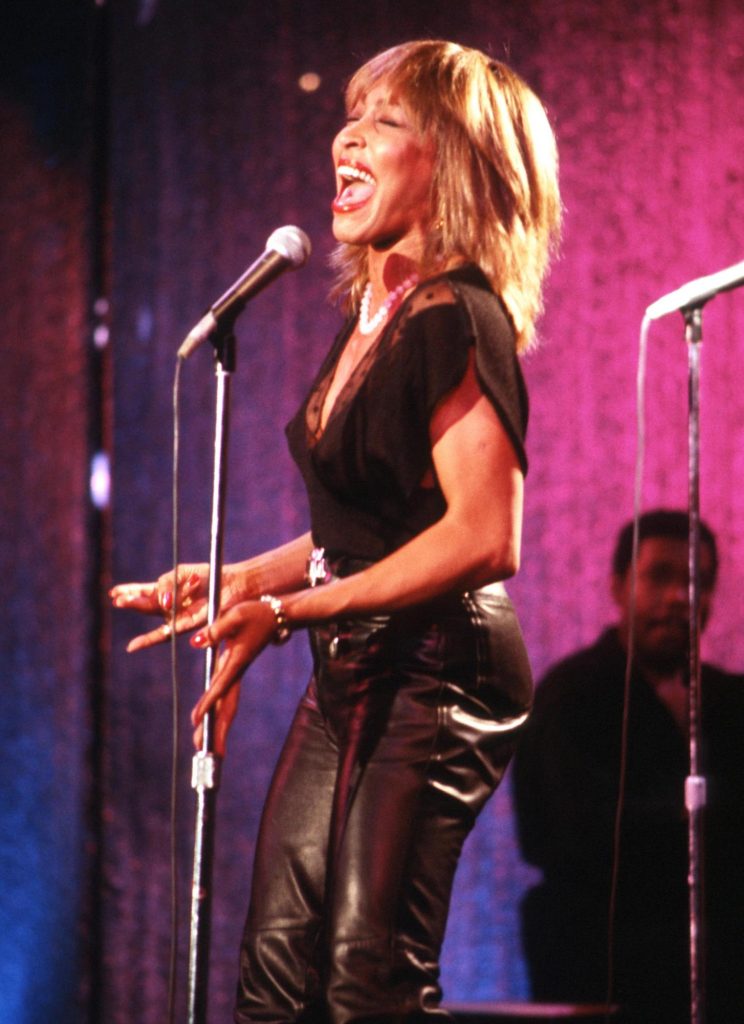 Speaking of comebacks, as a kid in the '70s it seemed to me that only old people listened to Elvis Presley. But having recently become an old person (and watching The Searcher on Netflix), I finally "got" the whole Elvis thing; the eerie raw talent of the young gospel-obsessed singer and the extraordinary star-power of his beauty. Riding high on the success of his '68 Comeback Special, Elvis was able to finally blend his love of country, soul and gospel music with the epic Suspicious Minds. Fast-forward to 1982 and Candi Staton, the First Lady of Southern Soul, takes this landmark on. Steeped in gospel since childhood, like "The King", and with trans-Atlantic chart successes behind her, Candi wisely avoids the melodrama of the original, delivering instead a tight, restrained post-disco shuffler – perfect.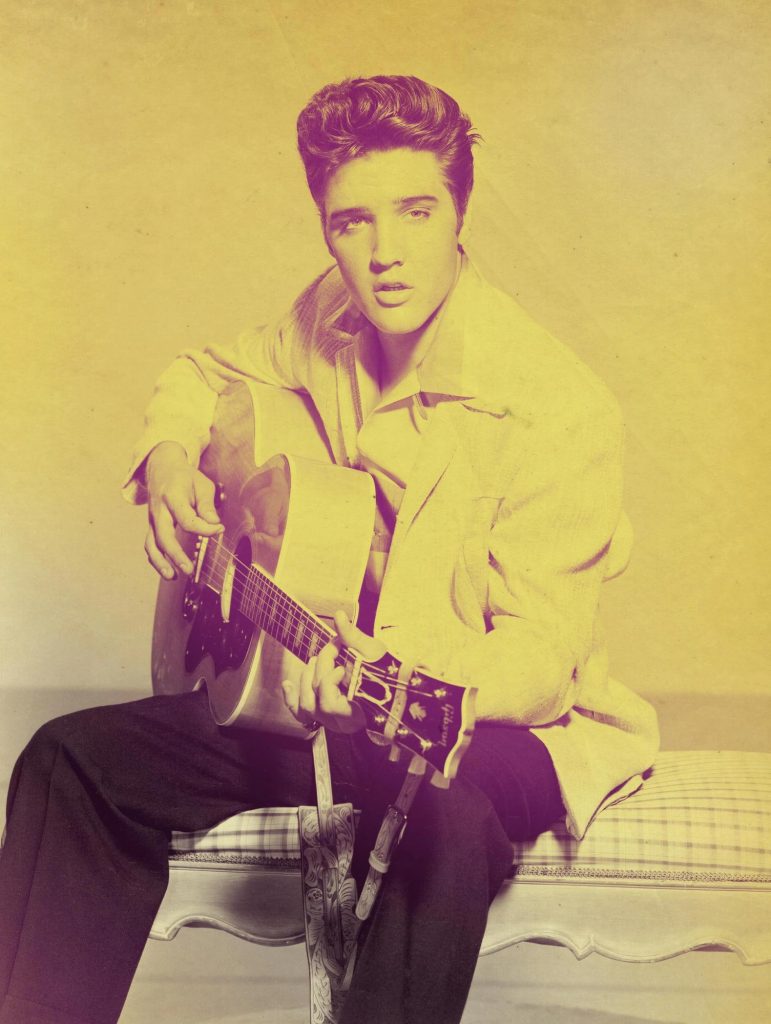 Prince was yet another prolific musical genius who broke my heart by going and dying. However, the tail of Prince's comet is long and bright having sprinkled purple glitter over the careers of other artists – notably Sinead O'Connor and Tom Jones. Chaka Khan was a big Prince fan and jumped at the chance to record I Feel For You, borrowing both Melle Mel from The Furious Five to spit the staccato intro and Stevie Wonder to lay down the harmonica that lights up the track (Stevie dropped by on the way back from Marvin Gaye's funeral, as you do). The tiny purple wonder had a famous eye for the ladies, so it's no surprise he did a bit of low-key stalking of The Bangles to deliver a tape of demos to them, which happened to include the luminous Manic Monday. They bravely chose to rerecord the song from the ground up, spurning Prince's proffered backing track (a paisley eyebrow was raised but respect was earned).
More did-you-knows: both Chaka and The Bangles covers were denied a spot at the top of the charts by Prince himself: Purple Rain trumped I Feel For You in 1984 and Kiss held off Manic Monday in 1986. That's Prince – always in competition with himself and usually winning.
In 2020, the pandemic sadly took folk-country legend, and everyone's imaginary uncle, John Prine. Prine was a story-teller on a par with Dylan or Springsteen who left behind a much covered catalogue, the most covered of which is the heartbreaking Angel From Montgomery. Angel, which tells the story of an unhappily married woman desperate to cut and run, was claimed by Bonnie Raitt on her 1974 album Street Lights and remains fully hers to this day no matter how many others give it a shot. When asked once how a man could write in the female first person, John Prine simply replied "I don't write the song, I let the character write the song". And he would know.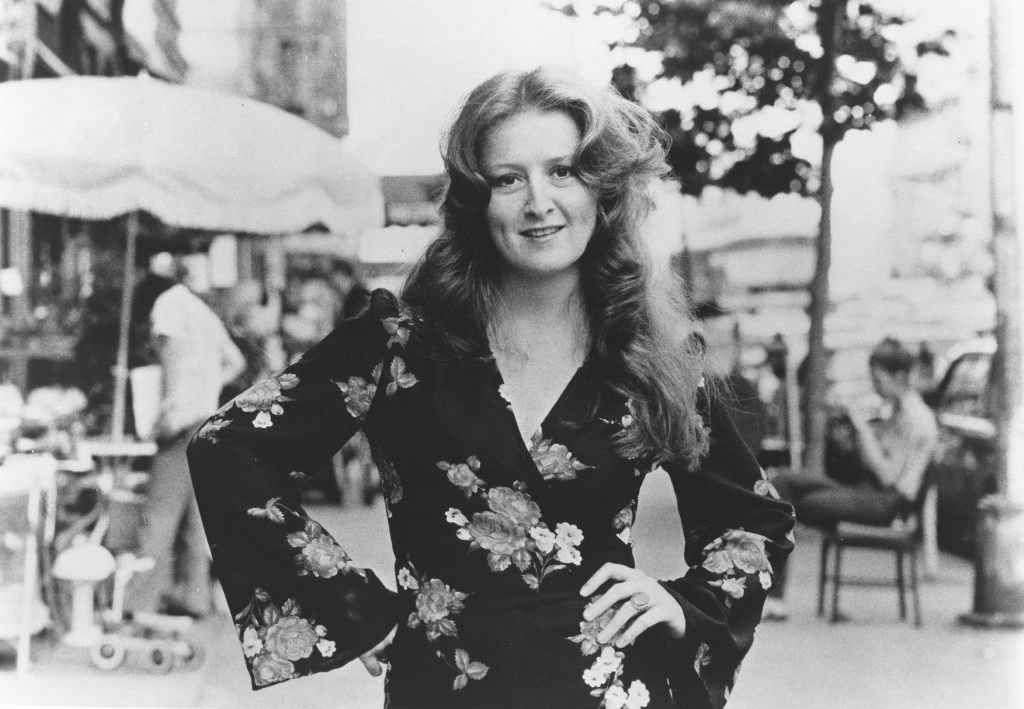 If you have ever wondered how Unchained Melody got its title despite containing no reference to chains whatsoever, I am here for you. It was originally composed for a 1954 prison flick Unchained (…Melody, geddit?) about an inmate trying to decide between breaking out and spending life on the run or finishing his prison term and returning to his wife. The movie flopped and it eventually took The Righteous Brothers (not-actually-brothers Bobby Hatfield and Bill Medley) and that big weirdo Phil Spector to make chart history with it. Clearly what the Unchained movie had needed was Patrick Swayze, because in the '90s the song powered some sexy pottery-making in the Swayze/Demi Moore film Ghost and then went on to spend a month at #1, 25 years after The Righteous not-Brothers recorded it. There have been many other notable covers of it over the years – The Platters, Elvis Presley, Maurice Jarre and even the Goons had a completely bonkers tilt at it, which should have been called Unhinged Melody. So thank goodness for the Nora Jones interpretation – although totally on-brand with its nuanced poise, there's a spooky quality to it that wouldn't be out of place on a David Lynch soundtrack.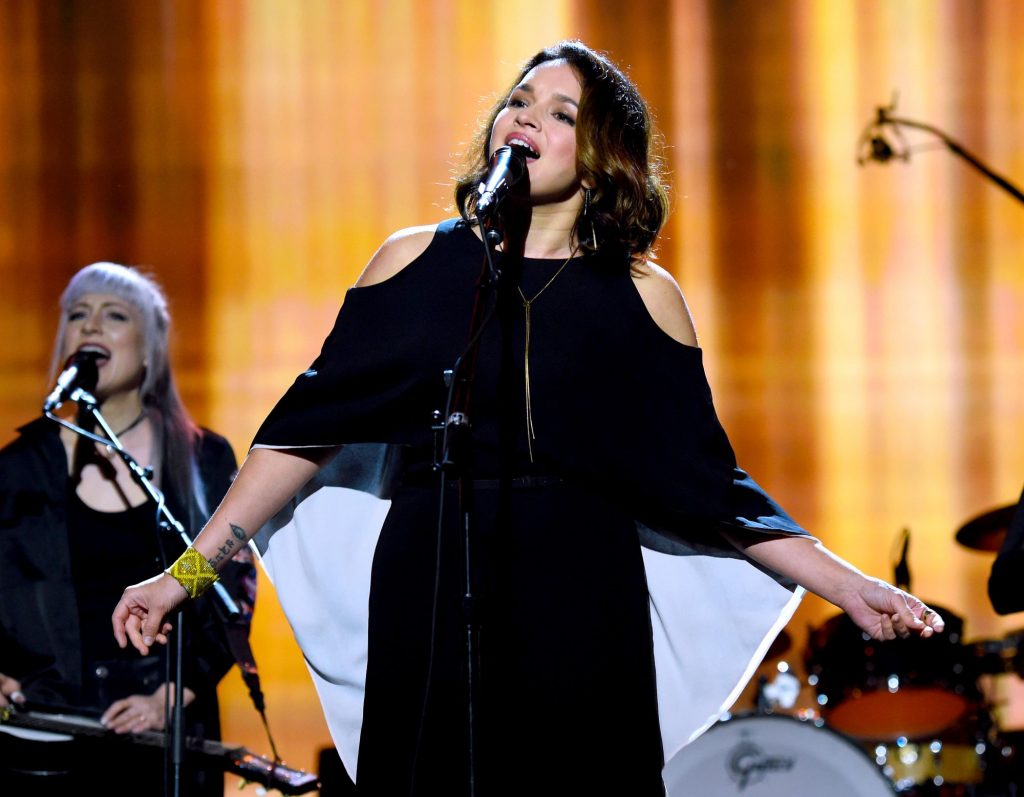 Paul Simon, the gnomic half of Simon & Garfunkel, has been a constant ear-companion and his songs are lyrical markers for life events over the years. Out of the canon I keep coming back to Bridge Over Troubled Water. It's a whole journey, not to be rushed, taking the listener on a gospel rollercoaster – up close and intimate, soulful and tender then rising up in full-on wall of sound. For all this it still manages to walk the fine line between majestic and grandiose. So who better than Aretha Franklin to take it to church. Probably because he's got so many of them, Bruce Springsteen has given away some of the best songs – Because the Night and Fire, for example. The former propelled Patti Smith into the charts and the latter gave The Pointer Sisters their first gold single and was an international number one. June Pointer's delivery of the first line of Fire is so saucy I can hardly stand it. Patti Smith took the unfinished Because the Night and added verses to Springsteen's music and chorus – a love letter to her then-boyfriend Fred "Sonic" Smith from the MC5. Both covers use the sensuality that is one of Bruce's defining qualities, respecting but supercharging it.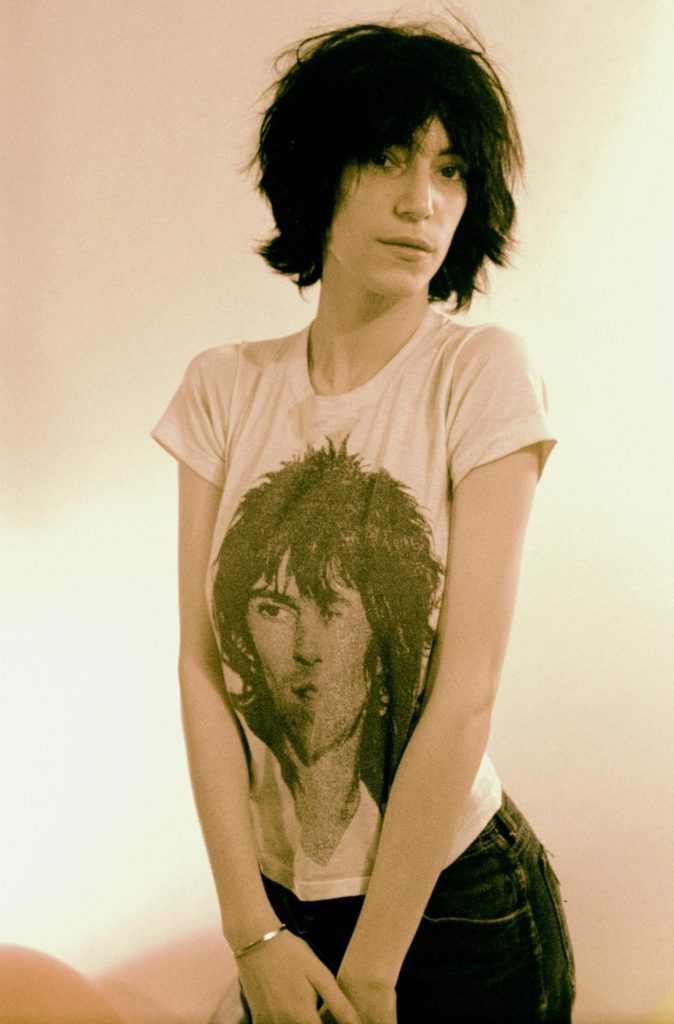 Lucy Dacus, American singer-songwriter, cranked up the indie-pop machine turning Dancing In The Dark into a pumping bop as a 70th birthday present to the man himself. To paraphrase – if you come at The Boss, you best not miss, and she hits it dead on. Tom Waits' wonderful album Closing Time is a cult favourite full of stories of the heartbroken and the heartbreaking. As big fans, country singers and actual sisters Shelby Lynne and Alison Moorer seized the chance to sing Ol '55 on the recent tribute album Come On Up To The House – Women Sing Waits. The sisters are veteran interpreters of other people's material and their whiskey-smooth sibling harmonies soothe the Waits growl out of the lyrics. On the other side of the Atlantic, '80s English shoe-gazers Everything But The Girl made Waits' Downtown Train into a duet, with Tracey Thorne's sultry vocals providing the uplift. Finally, let's close my little black book of ear-love off with another duet that really sums up what Valentine's Day is all about: In Spite Of Ourselves by John Prine and Iris DeMent. Who better than dear old Uncle John to wrap up this celebration of the tender, ordinary and filthy aspects of life in these uncertain times? Happy Valentine's, crazy kids.