Skincare can work wonders while we sleep, says Beauty Editor Amy Houlihan. So get ready to slumber with these sleep-promoting tips and PM-perfect beauty hacks.
Chances are your daytime skincare regime is sorted – with specific products and their precise order of application expertly fine-tuned. But what about the PM plan? Adding a hard-working night cream or serum into the routine is the ideal way to complement your body's natural repair system and help undo the damage caused by the stresses of daily life.
Common skin issues faced by women today include – brace yourself – dryness, dark spots, dullness, sensitivity and a generally lacklustre complexion. And it's not just aging that's the culprit here. Hormone disruption, diet, stress, the environment and actually, ironically, poor sleep itself, all play a part.
A good night regime should start with a double cleanse. The first removes makeup, sunblock, pollution and general grime that has been sitting on the skin all day, then the second deeply cleans the pores and preps the skin to effectively absorb the skincare products you apply afterwards. Pro tip: Make sure the water isn't piping hot. This can strip your skin's barrier and lead to all kinds of other major sensitivity issues.
Depending on your skin type, look for products that encourage cell renewal, boost collagen, fight free radicals and decongest pores, as well as infuse skin with a serious amount of hydration. It also wouldn't be a discussion about overnight miracle workers without mentioning retinol. A firm dermatologist and beauty junkie favourite, it works on almost all skin types and is a derivative of vitamin A. It's a true multitasker – working to plump, smooth, improve tone and even help clear acne and pimples. As it's so active, it needs to be introduced gradually and built up, and SPF must be worn every day as the increased cell turnover makes skin more susceptible to UV damage.
Skincare with a side of sleep
This selection of new and old favourites covers all bases and includes some lavender-infused products, which are recognised for their relaxing, calming properties – ideal before bed.
1. It's a small and unassuming tube, but it achieves big results when it comes to unclogging pores, reducing redness and preventing the severity of hormonal breakouts. The best part is that it's formulated for sensitive complexions, so contains none of the ingredients that can further strip and irritate skin. A little goes a long way and it only needs to be applied to problem areas.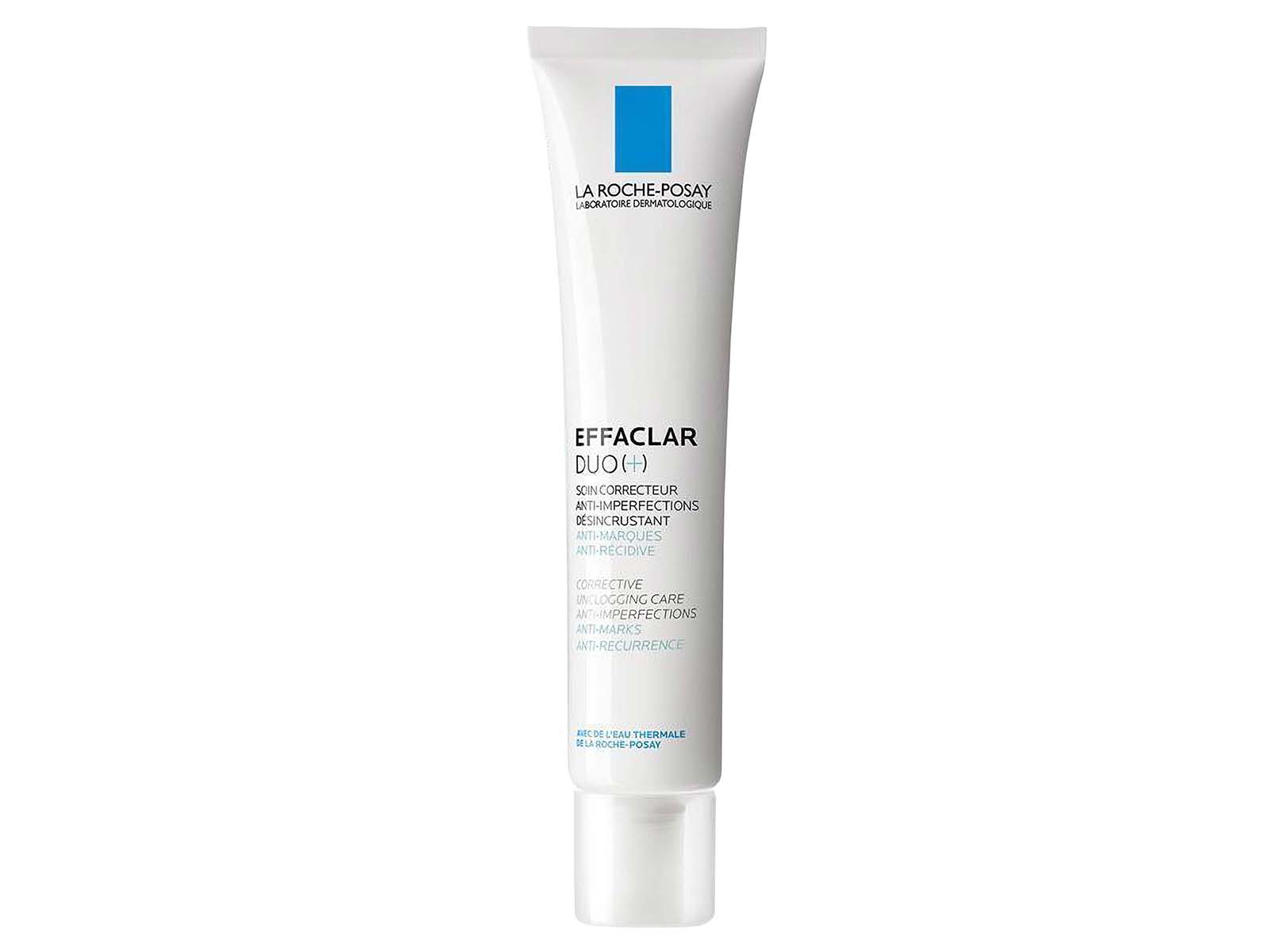 2. This new overnight resurfacing peel does the hard yards while you sleep – gently exfoliating, reducing redness and helping to minimise oil and acne. While some chemical exfoliators get a bad rap for stinging skin, this one combines calming aloe vera with naturally-derived AHAs and niacinamide, which means you won't feel a thing.
3. Along with its amazing price point, this serum gets great results in fighting the signs of aging, without any of the side effects that can be associated with retinol. Some women can experience redness, tightness and flaking skin when using retinol – but it's usually because they've gone too hard too soon and not introduced the product slowly enough.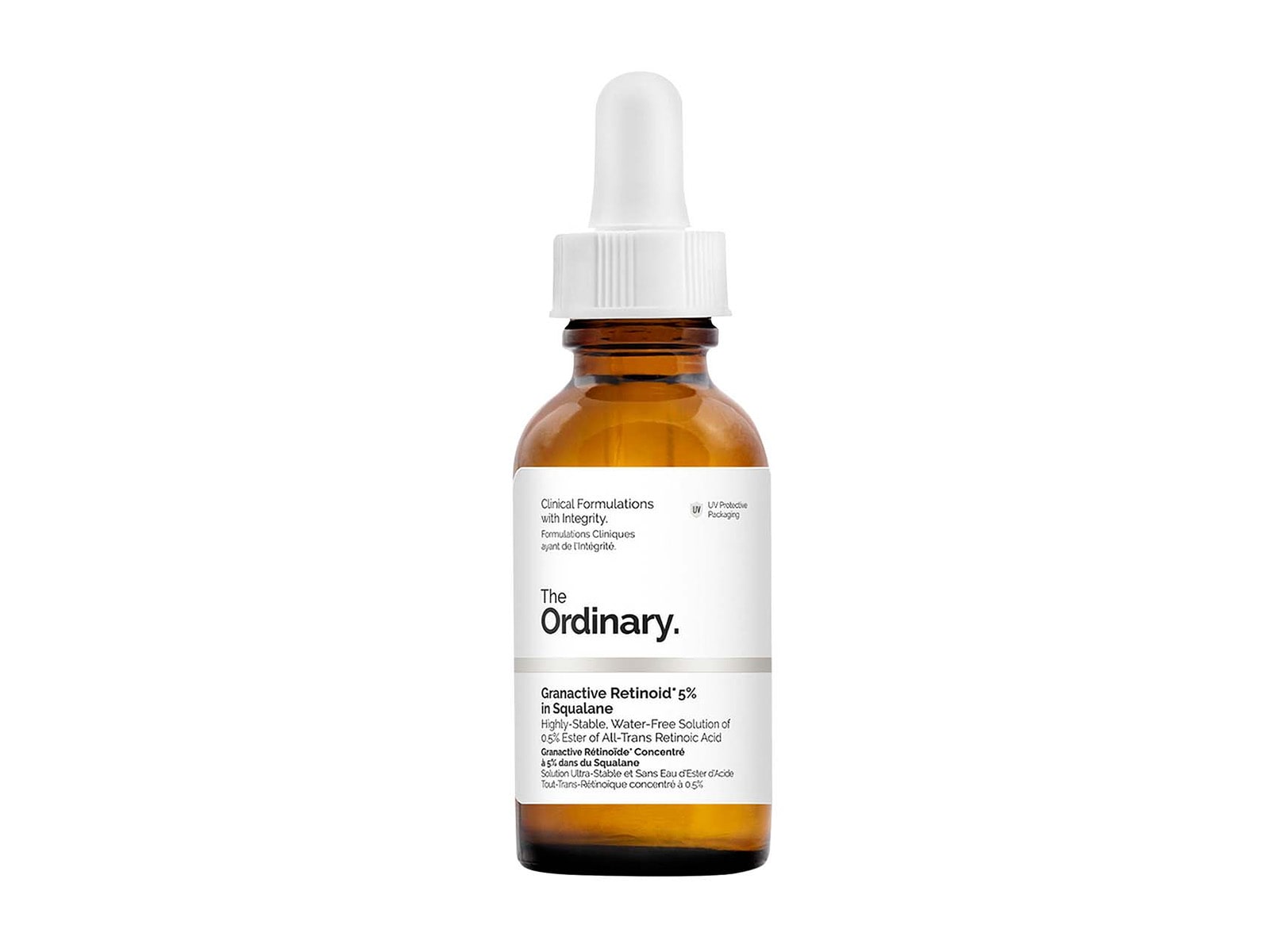 4. Heralded as a "face-lift in a jar" by Environ's founder Dr Des Fernandes, the Tri BioBotanical Revival Masque's combination of asiatic, lactic and mandelic acids is a true triple treat. It helps to regenerate, revitalise and repair, so you'll wake up with more luminous and smooth-looking skin. While it can be utilised as a 10 to 20-minute weekly mask, hardcore complexion perfectionists can use it as an overnight treatment once or twice weekly, after cleansing and moisturising.
5. This natural oil blend contains real flowers and can be slathered to limbs after an evening bath or shower. It's a fast-absorbing and luxurious alternative to a body lotion and can help you relax and unwind before bed. Organic rosehip and avocado oils are blended with pure sweet almond and apricot kernel oils to keep skin soft and nourished.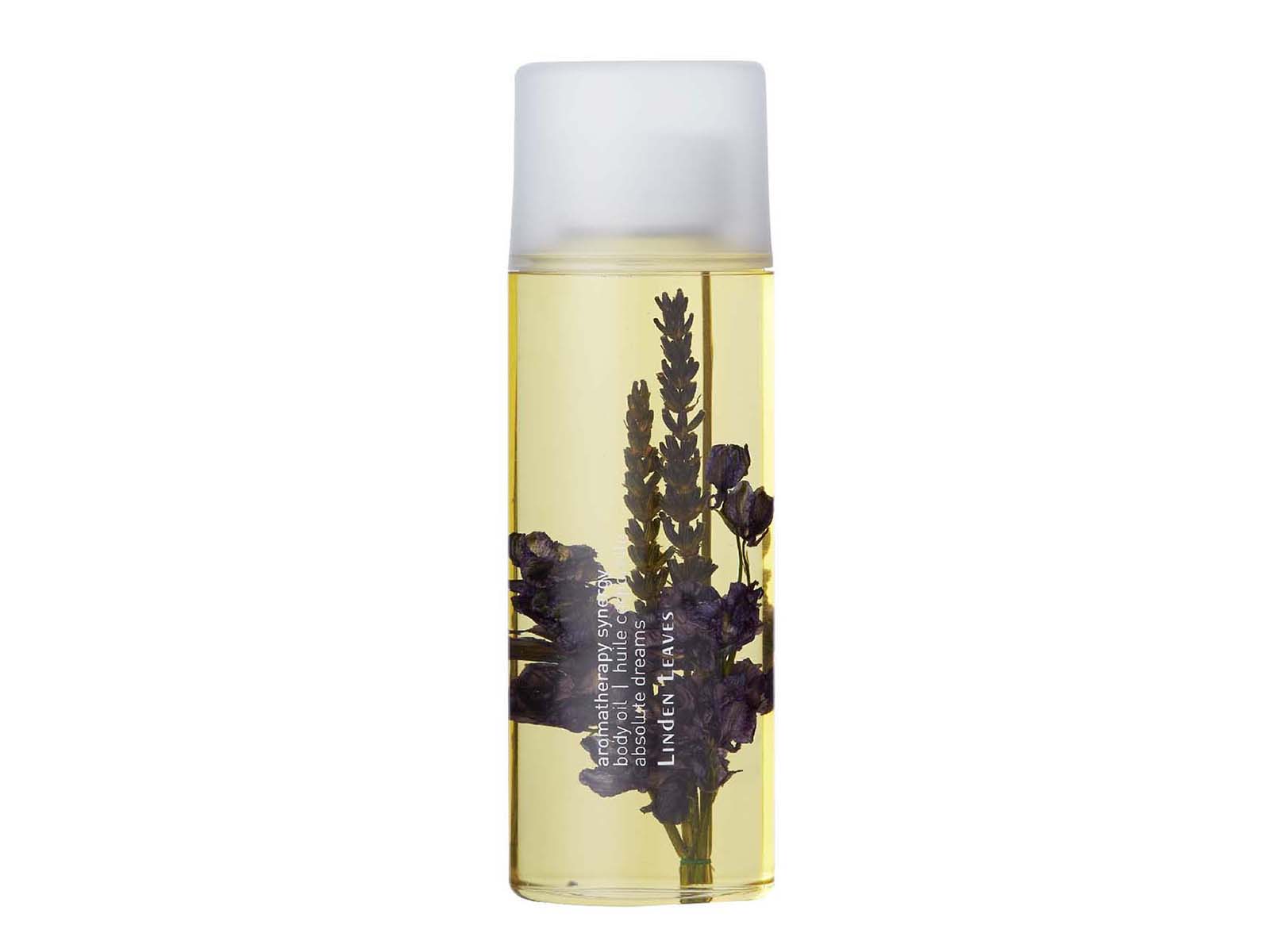 6. While this skin-loving newbie is perfect for setting makeup and refreshing skin throughout the day, the organic lavender helps to calm the skin and the mind, making it a lovely addition to an evening ritual.
7. This beauty therapist-loved, super-active serum refines pores, enhances texture and improves the fine lines and pigmentation that are common in sun-damaged skin.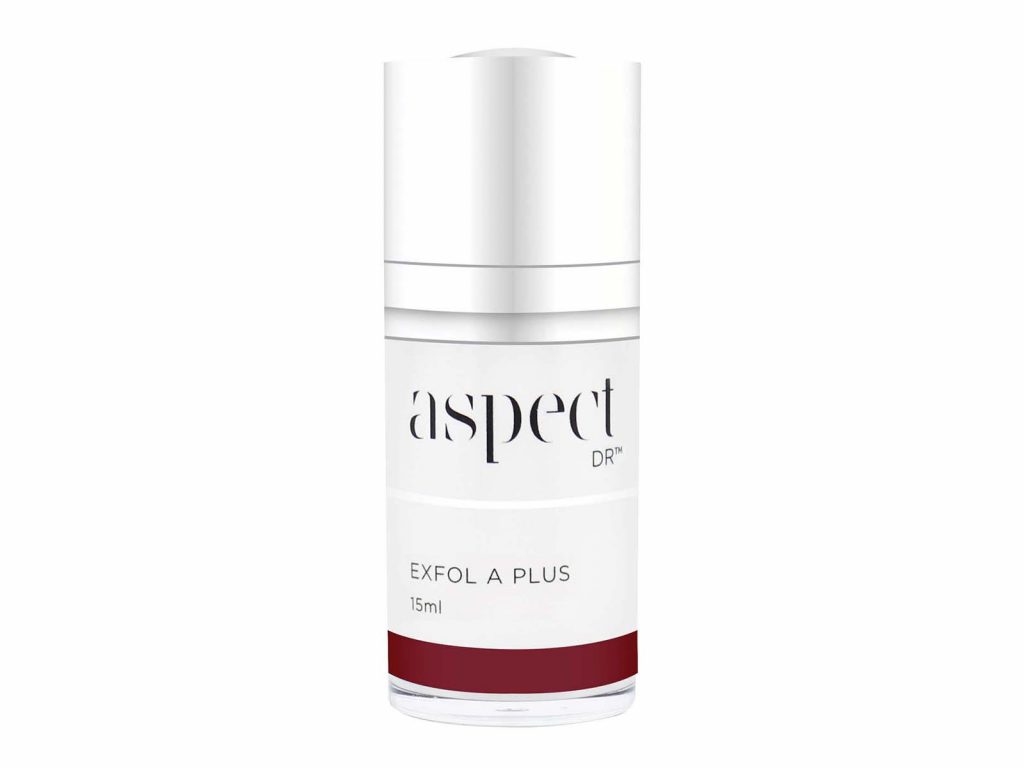 What the sleep expert says
When all is said and done, actually getting to sleep for your products to work their magic can be a whole other ballgame. We chatted to Lisa Grey, Clinical Manager and Lead Researcher at BePure, about why good slumber is so crucial and what we can do to remedy any issues.
Why is sleep so important?
Sleep is crucial to our general wellbeing – it allows our body to recover and rejuvenate. Adequate amounts of quality sleep enables our body to heal and repair and optimises our capacity to learn new things, maintain cognitive clarity, manage our weight, maintain our mental health, and so much more.
How can good and bad sleep affect our minds and bodies?
To achieve true restoration we ideally need a minimum of seven to eight hours of quality, unbroken sleep each night. Our body does not have a reserve for sleep deprivation and thus needs enough sleep each day to function at its best. Ongoing sleep deprivation can also increase the risk of infection and developing a number of diseases. It also delays wound healing and makes it harder for our body to fight off seasonal colds or the flu.
What can I take?
BePure Deep Sleep is formulated to provide powerful support for deep, nourishing sleep. It includes calming and relaxing herbs like Californian poppy, passionflower, chamomile and lavender. Californian poppy and passionflower are known for their ability to bind to and activate our GABA receptor sites. GABA is our calming neurochemical that helps us to feel relaxed and at ease. It also contains tart cherry and ginger root. Tart cherry is a natural source of melatonin – the sleep hormone that we need to help us fall asleep and stay asleep. Ginger root helps to support the gastrointestinal system by increasing acid levels in our stomach which in turn reduces nighttime reflux and optimises digestion for a better sleep and restoration.
What are your best tips for a great night's sleep?
One of the best things to do to optimise sleep is to build an evening wind-down routine. There is no right way to do this, so do what works for you. You may need to do one thing or many things on the list below to find the magic formula that helps you relax.
Use the following list of suggested activities to build the perfect wind-down routine for you:
Try to be in bed before 10pm. Some of our most restorative hours of sleep happen before midnight. l Aim to avoid screens at least two hours before bed. The blue light on your electronic devices signals to your brain that it is still daytime and inhibits the production of melatonin – our nighttime hormone.
Eat dinner two to three hours before you go to sleep. This helps your body's digestive system and enables us to achieve better quality sleep.
Keep your room cool and pitch black. This signals to our body that it's nighttime and triggers the production of melatonin.
Aim to avoid alcohol – especially in the evening. While alcohol is a sedative, it hinders quality sleep, particularly the part of our sleep cycle that promotes memory and learning.
Minimise caffeine intake. Caffeine helps to stimulate our daytime hormone, cortisol, hindering relaxation and deep sleep. Aim to drink coffee before 10am to allow your body time to remove the caffeine before it's time for bed.
Woman recommends: