We've all had a few style crushes in our lifetimes. Women who seem to pull the most amazing pieces from their wardrobes, with immaculate taste and style. In this new series Steal Her Style we profile some of those women, borrowing their look in current styles, and classic wardrobe staples. Nadia Fairfaix is by far one of the most stylish women to grace Sydney's shores. She's fun, quirky and isn't afraid of a bit of colour – which is perfect for summer! 
Her all frills approach to fashion means her Instagram feed is a trove of inspiration no matter the occasion. Nadia flawlessly curates a mix of high-end pieces with high-street finds, making it a breeze to recreate her looks without completely breaking the bank. 
We've pulled some of our favourite looks for the season that can easily be recreated.
Outfit 1: Holiday Romance
Vacate the office and hit the beachside pavilion. Nadia's holiday vibe always hits the spot with floaty looks that easily transition from day to night with a few accessories! We've swapped Nadia's look with the Silk Laundry set, which comes in multiple colour ways to mix and match, paired back with classic accessories.
Outfit 2: Flirty Casual
Summer long lunches are calling. Nadia's outfit is the perfect way to look pulled together, whilst putting in minimal effort. A classic white trouser is a must in your staples, which have been perfectly accessorised with on-trend pieces like Cue's Sky Blue Waistcoat.
Outfit 3: Cocktail Hour
Preferring instead to make a statement, Nadia is not one to shy away from "dopamine dressing". As you can see, she gets her amazing style from her mum! Highlighting the perfect mix of orange and yellow, as she wore here at her wedding in Turkey, you're sure to be a show stopper. Shop Nadia's exact dress, or swap it out for a mini in a similar colour way for the same impact.
Outfit 4: Dopamine Hit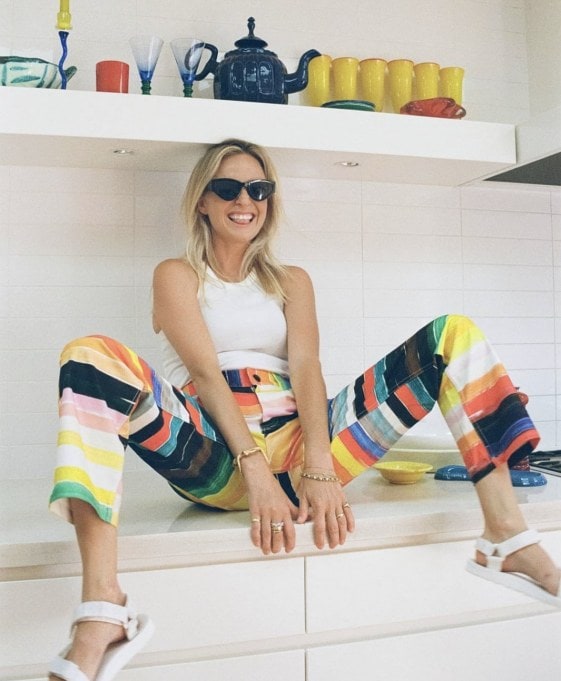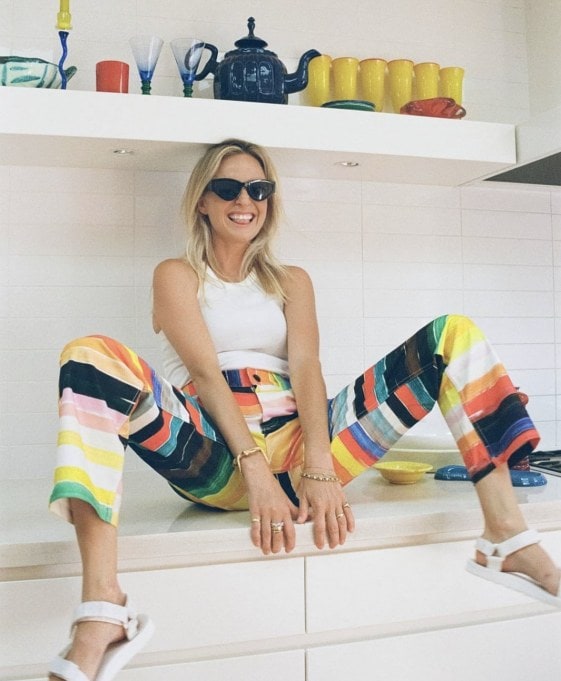 If you're just starting to branch out into colour, work with neutral anchors to pull focus to your one statement piece! While Nadia's original pants aren't available, the brand Tyler McGillivary loves a fun pant!