Her Royal Highness marches on with majesty, grace and optimism, but what does the future hold for the firm? William Langley investigates.
As the Duke of Edinburgh's long and remarkable life came to an end in April, the question that had hung over the British monarchy for many years suddenly became real and pressing: how would the Queen cope without the man she had depended on for more than 70 years?
Far more than a love story, Elizabeth and Philip were an extraordinary partnership, steering the royal family through a rapidly changing world, reshaping its operations and earning themselves near-universal respect and affection.
Would the Queen, at 95 – and after a record-breaking 69 years on the throne – really have the appetite for more?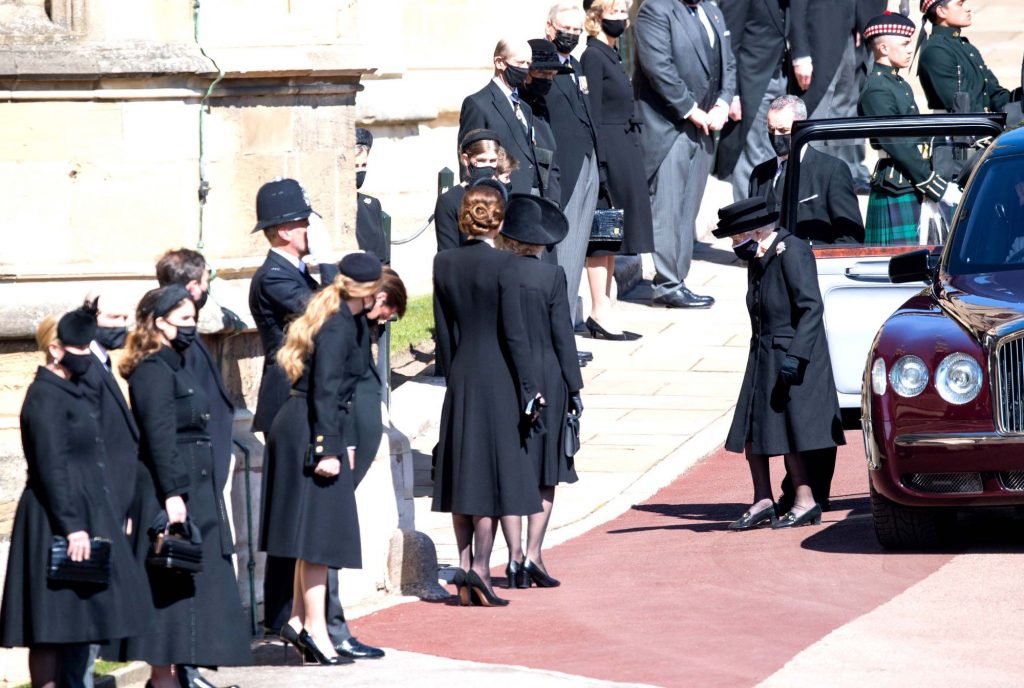 The unequivocal answer has come with a dazzling re-emergence into public life, a whirl of activity, a blaze of smiles, and a firm directive to her staff that it's business as usual. More than that, the Queen seems to be thoroughly enjoying herself.
A tiny, black-swaddled figure at the Duke's April 17 funeral, she's now back to her familiar, brightly coloured outfits and eye-catching hats, beaming, laughing and chatting with the crowds.
Her delight at attending the Royal Windsor Horse Show in July – one of her favourite events of the year – was unmistakable. The show has been running since 1943, and the Queen hadn't missed one of them until last year's was cancelled due to the Covid-19 pandemic.
Back, too, is her keenness for duty. There were early doubts about the Queen's readiness to attend June's G7 summit held in the Cornish beauty spot of Carbis Bay, but she helicoptered in to give a star performance, hosting a lavish reception, and at one point telling the assembled stern-faced world leaders, "Aren't you supposed to be enjoying yourselves?"
Palace sources say there was never any doubt that the Queen would carry on, but even courtiers who have worked with her for years are impressed by the verve and energy with which she has bounced back.
"This wasn't going to be Queen Victoria all over again," says a former aide. "She has always worked hard, but it is as though she has a new lease of life."
None of this is to suggest that the Queen has not been profoundly affected by the loss of a man she fell in love with at the age of 13, married at 21, and adored until his death at 99. Everyone deals with bereavement differently; Victoria retreated into decades of seclusion after the death of her husband Prince Albert, while George III's madness was partly triggered by the death of his favourite daughter, Princess Amelia.
The current queen is fortified by vast reserves of resilience, a deep personal faith, and a firm belief "that duty comes above everything, even personal difficulties," as former Archbishop of Canterbury Robert Runcie once said.
Elizabeth has also had a long time to prepare for life without Philip, and – as small mercies go – the pandemic allowed the royal couple a chance to spend almost the whole of their final year together. This precious time was shared between their private apartment in Windsor Castle, and Wood Farm, the house on the Queen's Sandringham estate where Philip moved after his retirement from public duties in 2017.
According to royal author Richard Kay, the couple had a long-standing pact not to "overdo" the mourning.
"They had often discussed how each would cope without the other at their side," Richard says. "It boiled down to this: whoever was left should mourn, but not for too long, and then enjoy what remained of their life."
Whoever was left should mourn, but not for too long, and then enjoy what remained of their life
The signs of this agreement were clear. A relatively brief, two-week period of official mourning, a decision to dispense with the traditional black-bordered writing paper, and a swift return to work. There was a further factor: at the height of a national ordeal – with more than 120,000 Covid deaths in the UK – the Queen rightly sensed that a single death, even that of such a towering figure as Philip, should not receive excessive attention.
Around the Queen now revolves a tight circle of trusted advisors and confidantes. Many of her more onerous duties have been taken over by Prince Charles, her 72-year-old heir, who she sees or speaks to almost every day. Other key figures include three of the women closest to her: Kate, the Duchess of Cambridge, Sophie, the Countess of Wessex, and the sovereign's redoubtable daughter Princess Anne.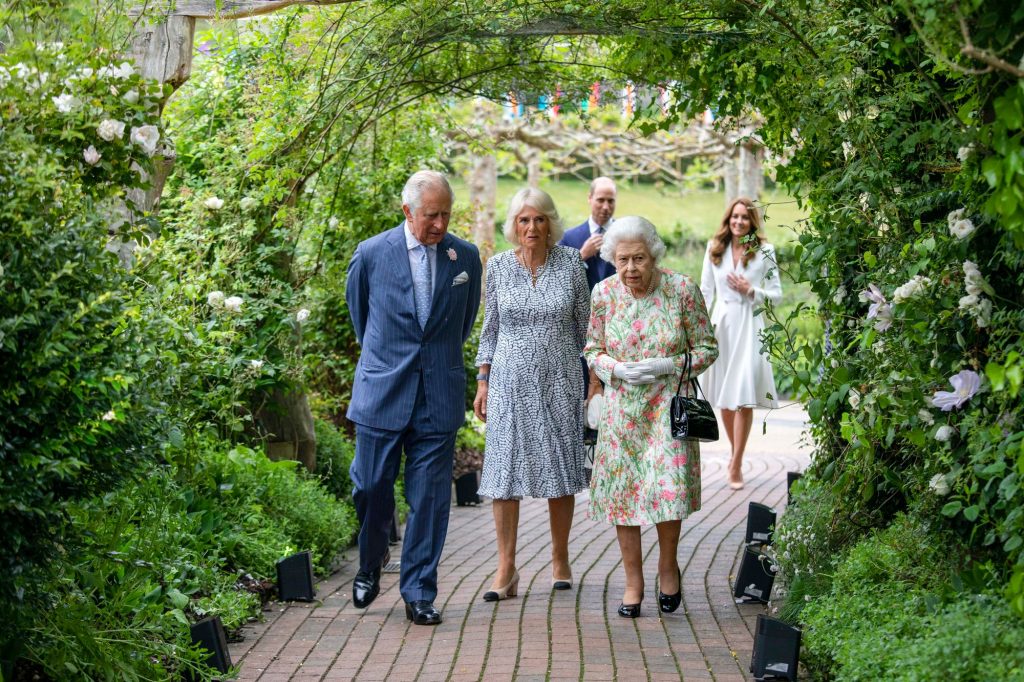 She also has the devoted help of several long-standing aides, notably Lady Pamela Hicks, a cousin of Prince Philip, Lady Susan Hussey, 81, the Queen's long-serving lady-in- waiting (known in palace circles as the "Head Girl"), and personal dresser Angela Kelly.
As ever, the Queen remains furiously busy. Whether at Windsor or Buckingham Palace, she is woken at 7.30am every day with a pot of Twining's English Breakfast tea, scans the day's newspapers and a selection of the 300 or so letters she receives daily, and is usually in a meeting with her private secretary by 9.30am.
Following that, the morning is usually filled with audiences, investitures and receptions. After lunch – sometimes private, sometimes with guests – Her Majesty will head to her afternoon engagements. Work often continues into the evening, with official documents to read, functions to attend, and, of course, more people to meet.
In the last few months, she has held face-to-face meetings with Australian Prime Minister Scott Morrison, German Chancellor Angela Merkel and Scottish First Minister Nicola Sturgeon, restarted the traditional weekly audiences with British Prime Minister Boris Johnson, spent five days touring Scotland, and enthusiastically attended the annual Royal Ascot horse racing week.
Everyone who follows the Queen's life is amazed that, at 95, she continues to work at this pace, and that she does so without error or any sign of boredom.
She rarely gives interviews and takes her responsibility not to express her personal opinions seriously.
Few outsiders meet her off-duty, and those who do are often so overwhelmed that they don't remember much about it. Journalist Dominic Lawson – brother of celebrity chef Nigella – was "seized by a kind of gibbering terror, almost unable to speak" when invited to attend one of the Queen's lunches.
She hosts such events – always off the record – to get the important points of her thinking across. One is that she has no intention of abdicating. Not now. Not ever. Carrying on to the end was a core part of the famous pledge she made on her 21st birthday, six years before taking the throne: "I declare before you all that my whole life, whether it be long or short, shall be devoted to your service and the service of our great imperial family, to which we all belong." The language may be dated, but the intent hasn't changed at all.
"Anyway," says Dominic, "I think she genuinely enjoys being Queen."
And there remains much work to be done. Just as she prepared for Philip's death, the Queen is carefully laying the groundwork for the eventual succession, with more involvement not only for Charles, but also the Cambridges, William and Kate. Yet for a monarchy always looking to move with the times, the Queen's apparent indestructibility is a concern in itself. If she lives to the same age as her mother – 101 – Charles, will be almost 80 when he succeeds to the throne.
"The reality," says Bob Morris, a professor of constitutional law at London's University College, "is that we are likely to have elderly monarchs for quite a long time to come. If Charles lives a long life, as his mother and father have, William, too, could be in his sixties by the time he takes over."
Forward-looking courtiers fret that for all the valuable experience older royals bring to the role, they lack the glamour and excitement of youth. Charles has been the heir for longer than most of his mother's subjects have been alive, and unkind as it may seem, many of them regard him as a familiar piece of royal furniture.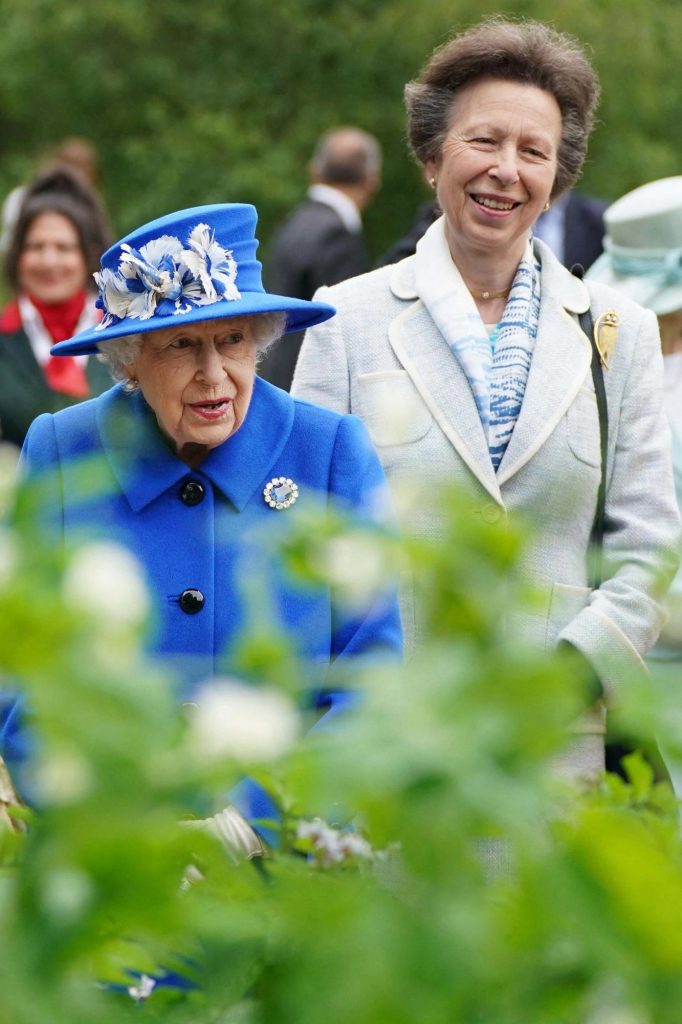 And lurking in the future is what some call the "unexploded bomb" – the question of whether Charles' wife, Camilla, the Duchess of Cornwall, should be named queen when her husband takes the throne. Fearful of a public backlash against the woman many still blame for the unhappiness of Diana, Princess of Wales, Buckingham Palace came up with the idea of offering her the title "Princess Consort" when Charles succeeds his mother. The prince, however, feels a lesser honour would be a slight on his wife, and appears determined to give Camilla the full title.
"He feels if he has waited this long to be king, he's at least entitled to have a proper queen at his side," says one royal observer. "No one's really sure how this will be resolved. Camilla, of course, would absolutely love to be queen."
She would certainly be different. The duchess, 74, likes a stiff drink, a cigarette and a dirty joke. With limited tolerance for her husband's fussy ways, Camilla keeps a chaotic country bolthole of her own near Charles' Gloucestershire mansion, where, according to her son Tom Parker-Bowles, "She can smoke at the table and trample manure into the rugs without being shouted at."
Camilla's best chance of becoming queen is if the royal family can build on its current popularity, moving with the times and constantly proving its worth as an institution. Polls show that almost 70% of Britons currently support the monarchy, with the Queen's personal ratings off the charts. Since Diana's death 24 years ago, "The Firm" has hauled itself into the modern world, making itself more accessible and accountable while maintaining the essential mystique.
"You still hear that the monarchy's had its day," says royal historian Alison Weir. "But there were more people wanting to abolish it in Victoria's time than there are now. As long as the royal family can keep people's interest and seem relevant, they will be secure. Give them credit. They have responded to criticism, brought themselves up to date, and most of us think they do a pretty good job."
As long as the royal family can keep people's interest and seem relevant, they will be secure
This solid base and renewed sense of purpose will be the Queen and Philip's real legacy. Charles appears to have plans for a "slimmed down" monarchy – perhaps more slimmed down than he intended since the Duke and Duchess of Sussex left the fold – but the standing of the institution matters as much as its size, and the Queen is determined to leave it fighting fit.
There is no doubt that the departure of Harry and Meghan – and the subsequent media onslaught – has hurt the Queen, even if the couple's outbursts have brought the royal family more sympathy than criticism. Skilled in diplomacy, the monarch's preference is for reconciliation rather than retaliation, and she has so far resisted pressure from courtiers and members of her own family to strip the Sussexes of their titles.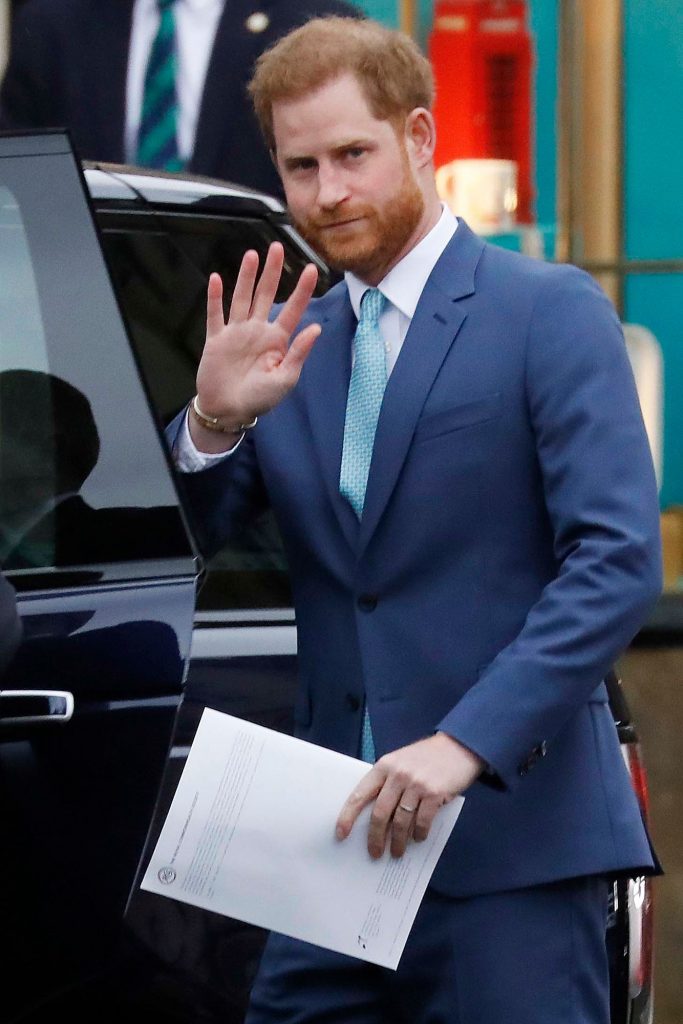 This resolve is likely to be tested when Harry's recently announced "intimate and heartfelt" memoir is published next year. No one at Buckingham Palace was told in advance about the project, and many fear another torrent of dubious allegations heading their way.
Leading figures in the royal establishment, media and political circles are now calling for tougher action, with controversial TV host Piers Morgan declaring, "It is sad, pathetic and totally unnecessary, and it will obviously cause yet more pain to Harry's grandmother, who is still mourning the loss of her husband Philip. Prince Poison has gone toxically rogue, and the royals should have nothing more to do with him or his wife Princess Pinocchio until, or if, they stop this destructive vituperative rampage against them all."
A notable casualty of the Sussex drama has been the venerable "Never Complain, Never Explain" maxim, which the royal family has abided by for generations. In the light of the couple's March interview with Oprah Winfrey, Buckingham Palace has made it clear that – with the Queen's agreement – it will refute accusations it believes to be untrue or misleading.
"There's still a still a hope that one day Harry and Meghan will come back into the fold," says royal writer Robert Jobson. "But the royals can't just sit back and let this stuff be chucked at them. There's a feeling it's got to be sorted."
For now, though, the Queen has bigger things on her mind. Next year will be her Platinum Jubilee, marking 70 years on the throne. From June, a series of spectacular celebrations will beheld, beginning with Trooping the Colour and the traditional balcony wave, followed by the lighting of Jubilee Beacons throughout Britain and the Commonwealth, plenty of pageants and street parties, and finishing with a giant Platinum Party in the grounds of Buckingham Palace, featuring "the world's biggest entertainment stars".
Unfortunately, the palace won't be looking its best. A massive renovation programme is currently underway, with the entire building being redecorated, replumbed, rewired, and, in some parts, rebuilt. The public galleries, state rooms, staircases and private apartments are being restored to their early 19th century splendour, and a host of high-tech "green" features introduced, including biomass boilers and solar panels.
The eye-watering cost of this multi-year project – around $750 million – has unhappily coincided with the royal finances taking a hammering from the pandemic. Hundreds of staff have been laid off, and a new efficiency drive launched by Sir Michael Stevens, the Keeper of the Privy Purse. Ever conscious of suggestions that the monarchy costs too much, the Queen has made it clear that she will seek no extra public money.
For now, and despite the disruption, the old pile is as busy as ever, with the Queen leading the way back to "head office" after her long stay at Windsor. She is taking her traditional summer break at Balmoral, her cherished estate in Scotland, followed by a visit to Sandringham, then back to London with a full agenda.
Of all the Queen's grand residences, Buckingham Palace is said to be the one she is least sentimentally attached to. Yet she understands its symbolism and importance to the nation, and even if it means putting up with drills, diggers and dust sheets, she fully intends to see the job through.