Indigenous views are the way forward for a sustainable Aotearoa. We meet two wāhine offering unique environmental solutions.
Renee Taylor, Salt Aotearoa
A speech language therapist by day, Renee's passion is the ocean. The 32-year-old's organisation, Salt Aotearoa (formerly Salt Sisters), promotes sustainable kaimoana gathering and encourages connection to the moana through the mauri of wāhine – the essence of women.
What do you do at Salt Aotearoa?
Salt Aotearoa is the ever-evolving product of about three years of mahi bringing a community of water wāhine together here in Aotearoa. This kaupapa has taken so many turns and developed so much since it launched, with business partners coming and going and ideas building and growing. Through freediving, spearfishing, and kaimoana wānanga [education], I hope to inspire other water wāhine and tāne who might be feeling disconnected to explore their whakapapa, their indigeneity and identity, and their connection to our taiao (natural world).
Be the huntress you want to be, provide food for your whānau in a sustainable and ethical way, and explore your identity through reclamation.
The old Salt kaupapa focused on women only, however this kaupapa is here to encourage the restoration of balance by working together, but through the mauri of wāhine. I think a feminine lens and an indigenous framework in a male-dominated space could have positive influences on the systems and policy, and on conservation and sustainability.
What sustainable practices do you bring to this work?
The essence of a community-driven kaupapa in itself represents a sustainable framework which is part of an indigenous lens. Inspiring people to be conscious consumers and make small achievable changes in their lifestyle to promote ocean-positive outcomes.
Encouraging people to hunt their own kaimoana, and if that's not possible, becoming aware and educated on what commercial setups are more ethical/sustainable than others.
Similarly, we aim to connect and align with other organisations who can evidence their commitment to more sustainable or regenerative practices. No one is perfect, but if you're making positive changes then that's something we will tautoko (support).


How does your indigenous heritage inform Salt Aotearoa?
Like many, I am mixed indigenous. I have Māori (Ngāti Ranginui), Albanian and Scottish heritage, all of which I am equally proud of. My view on my identity and ethnicity has changed so much and moulded me from a young age. From denying my Māori side due to embarrassment (this is a massive kōrero on its own), to pushing hard on the Albanian side because it was "exotic" (but then that also had negative connotations), to not thinking consciously about my Pākehā side because that was just normal – that's what I assimilated to.
The last few years have seen me really go deep with my reclamation journey, of not just my Māori heritage, but my whole heritage. I don't speak fluent te reo, and am still only just scratching the surface of te ao Māori and mātauranga Māori [Maori knowledge], but this world view speaks deeply to me. The ocean has been a huge part of this journey. I know there are so many people like me who feel disconnected, so it was only natural that Salt Aotearoa was refined to support that pathway for others too, while also getting to connect with other epic people and get
in and around the moana!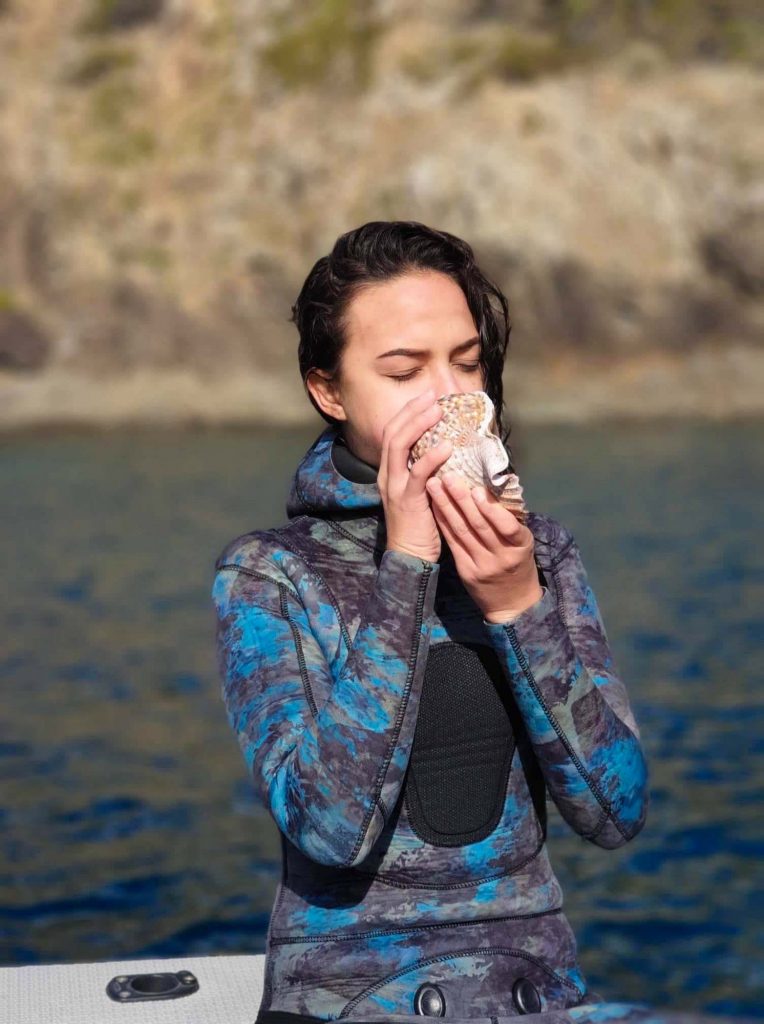 Why is it essential for indigenous voices to be highlighted more in the sustainability field?
Because many indigenous voices, especially Māori, focus on connection to the taiao, custodianship of it, and holistic intergenerational knowledge from it. Without this connection to yourself and to the environment, you risk losing your understanding of the hows and whys. Colonisation has erased these connections in many ways, or at least attempted to. It's time to go back in order to go forward. Create an indigenous foundation for sustainability, and weave in from western culture what is necessary to move forward in a positive way. Grow together, but with an indigenous foundation at its core. One of my favourite artists, Teeks, once said on Twitter, "'Progressive' is just another way of saying indigenous world-view", and I think that sums it up nicely.
What Salt Aotearoa is trying to do is inspire people to understand themselves first, and how they fit into the world. Connection to the environment and passion to protect then comes with this journey.
You see this deep connection across many indigenous cultures.
Inā kei te mohio koe ko wai koe, I anga mai koe i hea, kei te mohio koe. Kei te anga atu ki hea.
(If you know who you are and where you come from, you'll know where you're going.)
Jacqui Forbes, Para Kore
Jacqui (Ngāruahine, Ngāti Tama, Ngāti Paoa, Ngāti Maniapoto) is the kaihautū matua (general manager) of Para Kore, a not-for-profit which supports marae and organisations across Aotearoa to work towards zero waste. The 50-year-old community waste expert has been with the organisation since its inception in 2010.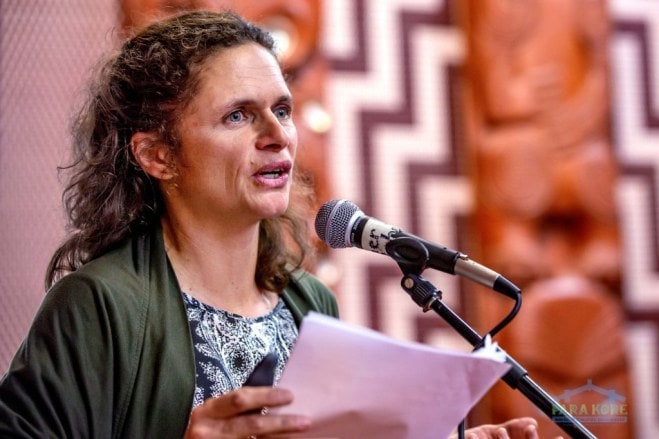 Tell us about Para Kore's work.
Para Kore Marae Incorporated is a not-for-profit organisation guided by Māori values and philosophies that recognise our whakapapa to Papatūānuku (the earth). We work to serve people and Papatūānuku through providing education and advocacy from a Māori worldview with the collective goal of a zero-waste, carbon-neutral future for Aotearoa.
At Para Kore, we're working to change the world through creating and amplifying positive stories of change from linear to circular. We are presently within a linear take-make-throwaway system based on capitalist, profit-driven motives that don't recognise our interconnectedness with the natural world. We help others to step out of linear systems and into new (but old) circular systems. Take, for example, the change from providing a plastic water bottle to every guest – a linear system where the plastic bottle is generally used just once, and the water is industrially extracted and packaged, usually without the consent of mana whenua – to that of providing tap (or water cooler) water in glass reusable bottles to be poured into drinking glasses, a circular system because the glass bottle and cup are used again and again.
What is the inspiration behind the organisation?
Ko te kaupapa o Para Kore, he āwhina i a tātau te hunga tangata, ki te maumahara i tā tātau whakapapa e hono ana i a ngāi tātau ki a Rangi rāua ko Papa, me tā tātau whānau atua. He hononga tā tātau ki te whenua, ki ngā maunga, ki ngā awa, ki ngā wāhi tapu, ki ngā marae. Ko tā Para Kore he kimi huarahi kia iti haere ngā para, kia iti haere te putanga mai o te parahanga, kia ora pai a Rangi rāua ko Papa.
Para Kore is a call to respect our whakapapa to Papatūānuku, to our tūpuna [ancestors], and to ensure that our taiao is protected. Para Kore is about returning to the ways of our tūpuna, where we didn't create waste, where we lived in harmony with our whenua, where we lived off our own land, where our processes were circular and sustaining.
Para Kore is about returning to the ways of our tūpuna, where we didn't create waste, where we lived in harmony with our whenua.
Para Kore was founded as a Māori response to the increasing waste, and damage being caused by colonialism, capitalism and consumerism to our whenua, wai and maunga by waste throughout Aotearoa. It is a cultural imperative born out of a deep understanding grounded in mātauranga Māori that we have a responsibility to Papatūānuku and our atua whānau (all the species with whom we share this planet).
How does te ao Māori influence your work?
Para Kore promotes collective wellbeing. We promote protecting our whenua and natural resources, regenerating biodiversity, climate action and contributing to the wellbeing of people and all living beings, both of this time and for generations
to come. This focus on collective wellbeing comes from te ao Māori values of mahi tahi, manaakitanga, whakawhanaungatanga and whakapapa.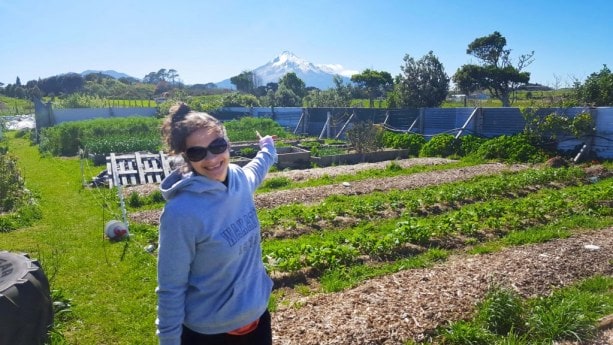 Why is it important that Māori views are central to the sustainability conversation?
Because the status quo conversations aren't working fast enough. When our entire identity comes from the natural world, when we understand that we are nature, that we are part of the oneness of all life, we will all be hooked in, connected, and motivated through hearing the cries of our whanaunga (the other species). The Māori view in the sustainability conversation isn't dissected and separate from the conversations we need to have about rangatiratanga, te reo Māori, Te Tiriti, equity, education, housing, or climate justice, for example. We understand that to heal Papatūānuku we must heal ourselves.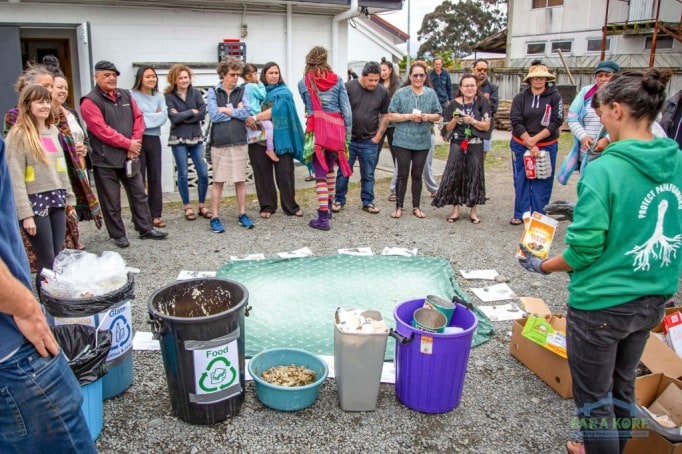 What is the biggest environmental challenge facing Aotearoa right now?
Māori and indigenous sovereignty is critical to ensuring the protection of our natural world. Colonisation and capitalism are fundamentally connected to a tremendous imbalance of power and the destruction of the earth's ecosystems.
We need a new mindset that seeks innovative power-sharing solutions and systems. Some decision makers are still trying to manage and fix the problems of the current status quo system. But it's our systems that are rotten at the core. Investment needs to happen in new systems that are based on old values, that do not create waste and do not create emissions. Systems centred on manaakitanga, aroha, whakawhanaungatanga and mahi tahi.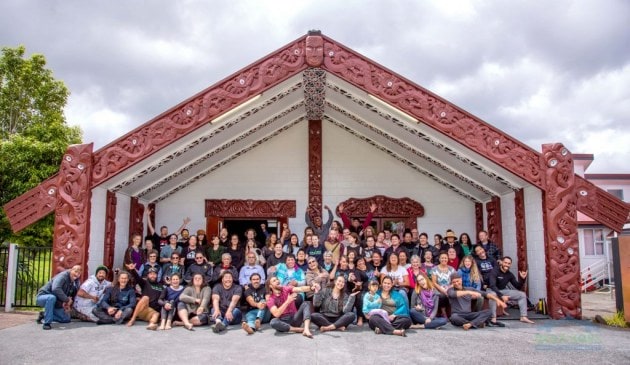 Any final thoughts?
It is vital that we discuss issues pertaining to the environment within the socio-political context it exists in. Māori have been disenfranchised from their lands and resources, and are systematically marginalised. There is a tremendous imbalance of power and resources which impacts how Māori can contribute to conversations about sustainability and exercise self-determining practices over their lands. We need to ensure that we are structurally implementing new systems which equitably support Māori communities to care and exercise duties of kaitiakitanga [guardianship] in their own way.