The Great Kiwi Summer – filled with beach days, outdoor festivals, picnics and parties in the sun. Unfortunately, what we love most about the season can also be the cause of long-term damage to our skin and hair and, left unchecked, the heat, humidity and harsh UV rays wreak havoc.
While we all know that prevention is far easier than repair – think avid sunblock reapplication, hats and coverups – there are lots of great ways we can restore and replenish our limbs, locks and faces at the tail-end of summer.
Skin
Laura Duggan, advanced skin specialist and trainer at Skintopia, talks us through exactly how the summer elements affect our skin and what we can do to rejuvenate it. "Pigmentation is a very common issue after summer. Getting lots of sun activates your cells into protective mode and they start to thicken while producing melanin (what we see as brown spots) to help defend against this UV stress."
Humidity, or lack thereof, is also a key contributor to post-summer skin issues, shares Laura. "When the weather is humid, it means that there is lots of moisture in the air. Too much humidity can cause problems like acne, skin breakouts, eczema and allergic reactions that show up on the skin. If you are living in areas of drier heat, like Christchurch, the air can lack humidity in the summer, so your skin may start to dry out. This can cause itching, flaking, and tightness. Overly dry air can also cause flare-ups of existing skin problems, including eczema."
And when cooling off with a refreshing dip, the ocean is a little more forgiving than a swimming pool. "Chlorine can strip the skin of its natural oils and causes it to feel dry and flaky. It can also cause an itchy rash for some people who have sensitive skin, and unfortunately doesn't help with the healing time of breakouts," she says.
Address concerns
When it comes to recovering from all this UV stress and heat damage, it's the combination of the right heavy-hitting ingredients and products that will have you back on track.
Antioxidants
These are ingredients that help protect the skin's surface from oxidative damage caused by free radicals and environmental aggressors like UV and pollution.
Vitamin C
One of the most powerful antioxidants for fighting against UV stress and the appearance of skin ageing. It helps to brighten, firm, and help dramatically reduce the appearance of fine lines and wrinkles.
Vitamin E
Another powerful antioxidant that helps nourish and protect your skin from damage caused by free radicals.
Glycolic and lactic acids
These help renew dull, uneven skin tone and remove build-up caused by environmental factors. Glycolic acid brightens by ungluing dulling dead skin cells for radiant, healthy-looking skin. Lactic acid helps retexturise skin that is showing premature signs of ageing, by removing dulling surface debris and helping to accelerate skin cell turnover.
Colloidal oatmeal
This is great for holding in moisture and easing inflammation and stress-inflicted heat in the skin. Perfect post-summer to help nourish, repair, and reduce any cellular damage.
Humectants
These will help prevent against dehydration – hyaluronic acid and ceramides are the key ones to look out for.
Woman recommends: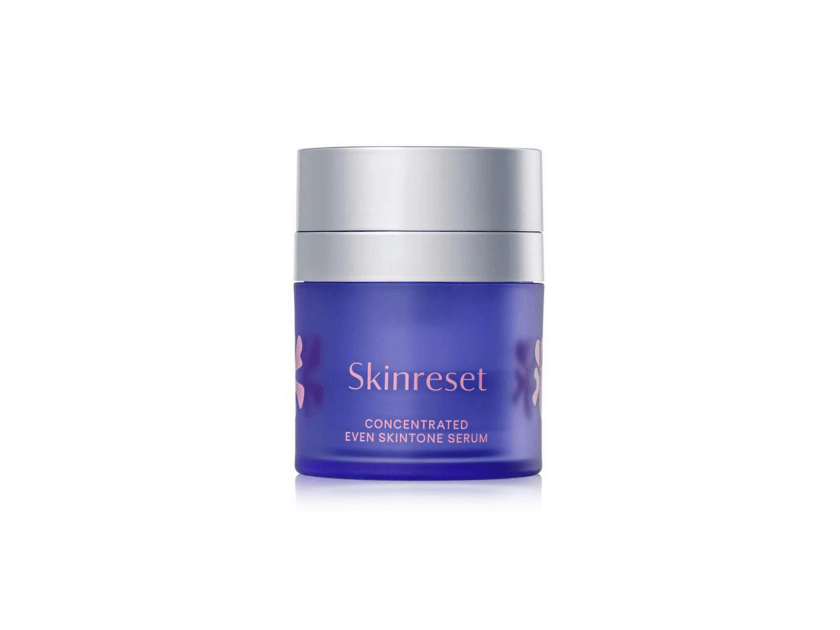 Treatments
If you're still struggling, hand your concerns over to the professionals and let them prescribe the right in-clinic procedure. Below are some highly effective options to consider, which have been designed to treat skin with many elements that can cause post-summer damage.
Oxyglow
Skintopia's signature skin quenching treatment that provides the ultimate in intense hydration, designed to lift, tone and hydrate the skin. It includes a Medilux LED light and lightweight hyaluronic acid delivered into the skin via oxygen.
Nano needling
A non-invasive transdermal serum delivery system designed to rejuvenate skin and help with many common concerns like lack of tone, uneven texture and excessive epidermal pigmentation, with no downtime.
Micro needling
Creating micro wounds which in turn regenerate skin tissue, solving any issues resulting from UV stress and creating new long wearing collagen and elastin.
IPL rejuvenation
Hugely successful in the treatment of uneven skin colour, sun damage and vascular issues. This is a very minimal down-time treatment with long-lasting results.
Hair
The summer salt, sun, surf and chlorine can all have an adverse effect, drying hair out and damaging the delicate cuticle. Add a dose of colour and some heat styling and you're looking down the barrel of brittle strands, wild frizz and a super dehydrated mane, in need of some serious TLC.
Wash and nourish
Make sure to always cleanse and condition with products that have been designed to repair, hydrate and protect. Although it's tempting to shampoo often, overdoing it can actually dry out hair even more, so aim for twice or three times per week and use a dry shampoo in between washes. Glow Lab Repairing Shampoo & Conditioner, $15, contains shea butter as well as keratin to deeply penetrate hair, repair from the inside out and reduce breakage.
Treat
Repair treatments are your secret weapon. They only take a few extra moments to apply in the shower, but are worth their weight in gold. Schwarzkopf's new 7 Second Express Repair Treatment, $19.99, is a transformative, concentrated solution that's perfect for damaged and dry hair.
Use the right tools
Anyone who permanently battles with flyaways, which can usually only be hidden with a flawless blow-dry and brush technique or lots of product, will covet the new Dyson Flyaway attachment, $109. In one easy sweep, hair is smooth and glossy without any of the damage that can be caused from high-heat tools. It's perfect for baby hairs or broken strands that just will not play ball in the humidity.