Photographer and videographer Amber Jones has created a little paradise on the Coromandel with her fiancé, Riley Elliott, a shark biologist and TV presenter.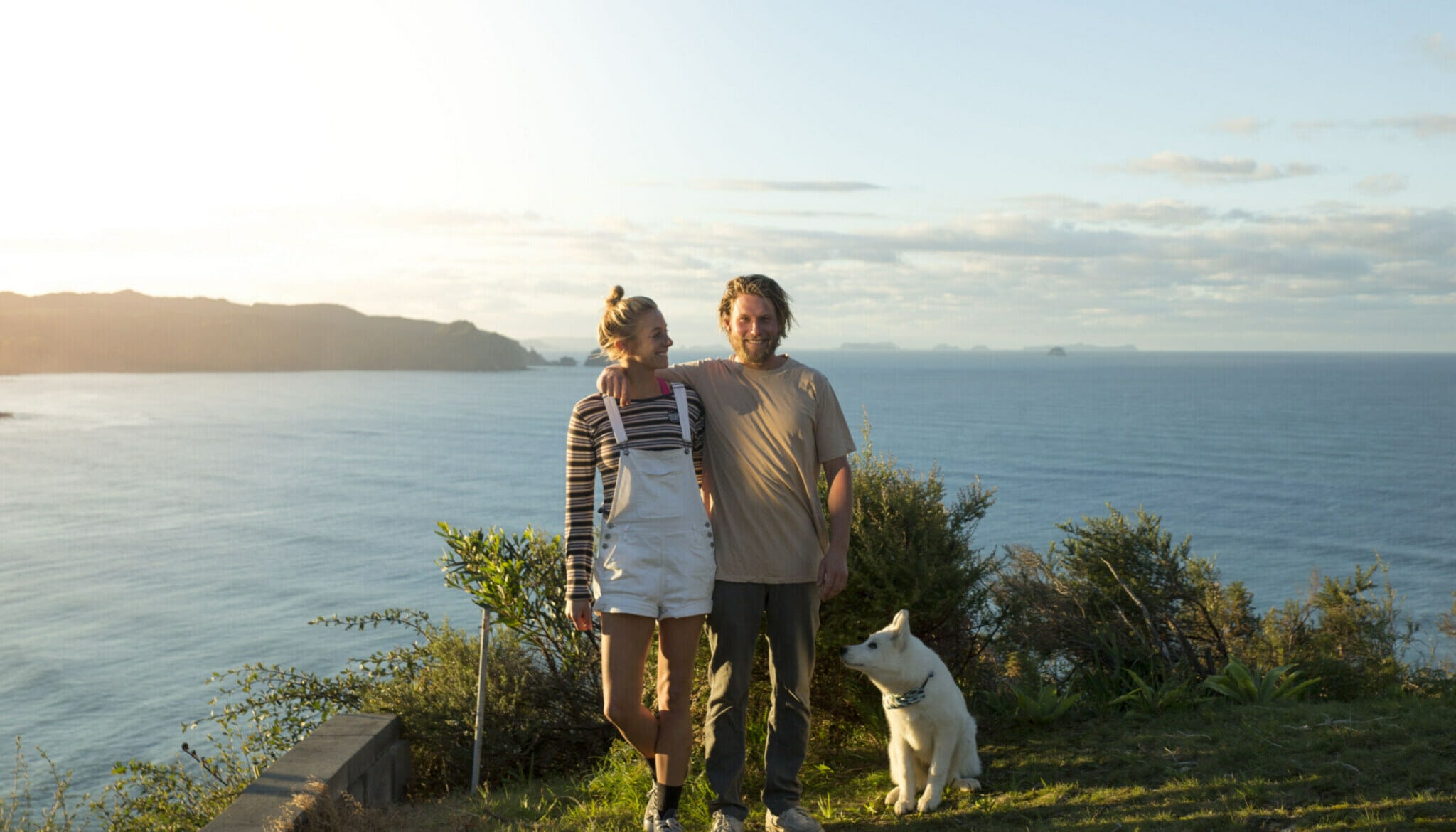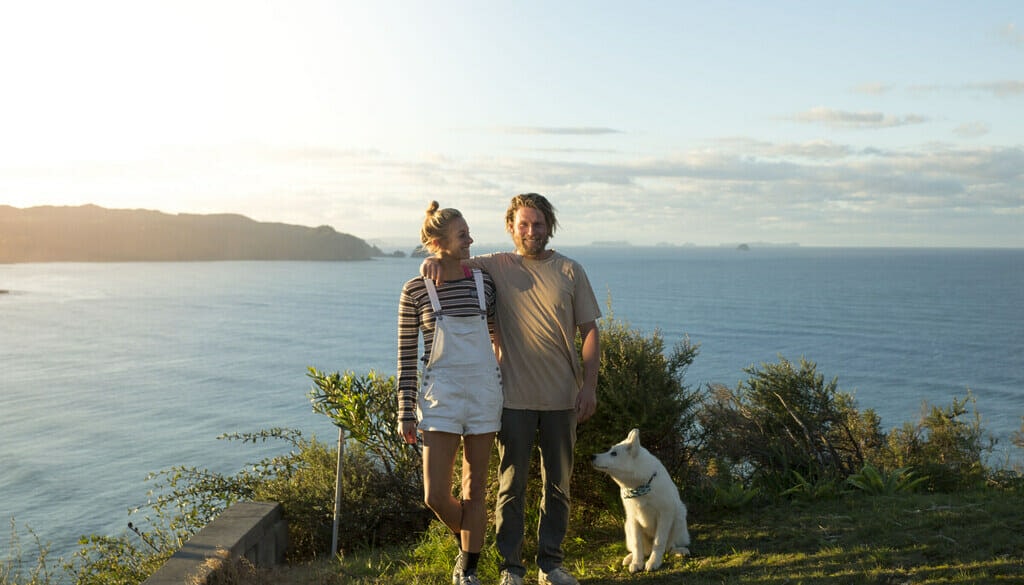 Do you live full time in Tairua? We bought in Tairua four years ago with the intention of living there full time. We got the dog, the chickens, the vege garden, and everything we dreamed of became a reality. Unfortunately, when you work in media and advertising you can slip off the radar if you're not in Auckland, so we also found a beautiful little bungalow in Bayswater. We now split our time beween both places.
Where are you both from? I'm from Hawke's Bay and Riley was born in Canada but grew up in Hamilton.
Who do you live with? My fiancé, Riley, and our fur baby, Kona. He's a white German shepherd/Samoyed cross. He goes everywhere with us.
How did you end up in Tairua? On his university summer breaks, Riley was working in Hahei every year, skippering the glass-bottom boats, and fell in love with that area of the Coromandel. His family also used to holiday in Whangamatā, so he had a deep affinity for the area from a young age. I was introduced to the Coromandel by Riley when we started dating six years ago. He'd take me out on the boat and show me all the nooks and crannies of this paradisiacal wonderland and I was hooked. I remember driving down the main street for the first time in Tairua and feeling so deep in my bones that this was home. It had the small-town vibes that I grew up with in the Bay, but with the most amazing surf beach and access to the Aldermen Islands. We found a little plot of land on top of Mt Paku that overlooks Tairua Beach out front and Pauanui Beach out the back, as well as out to Slipper Island. The previous owner couldn't build the mansion he had in mind and since we only had plans for a tiny home, we jumped on it.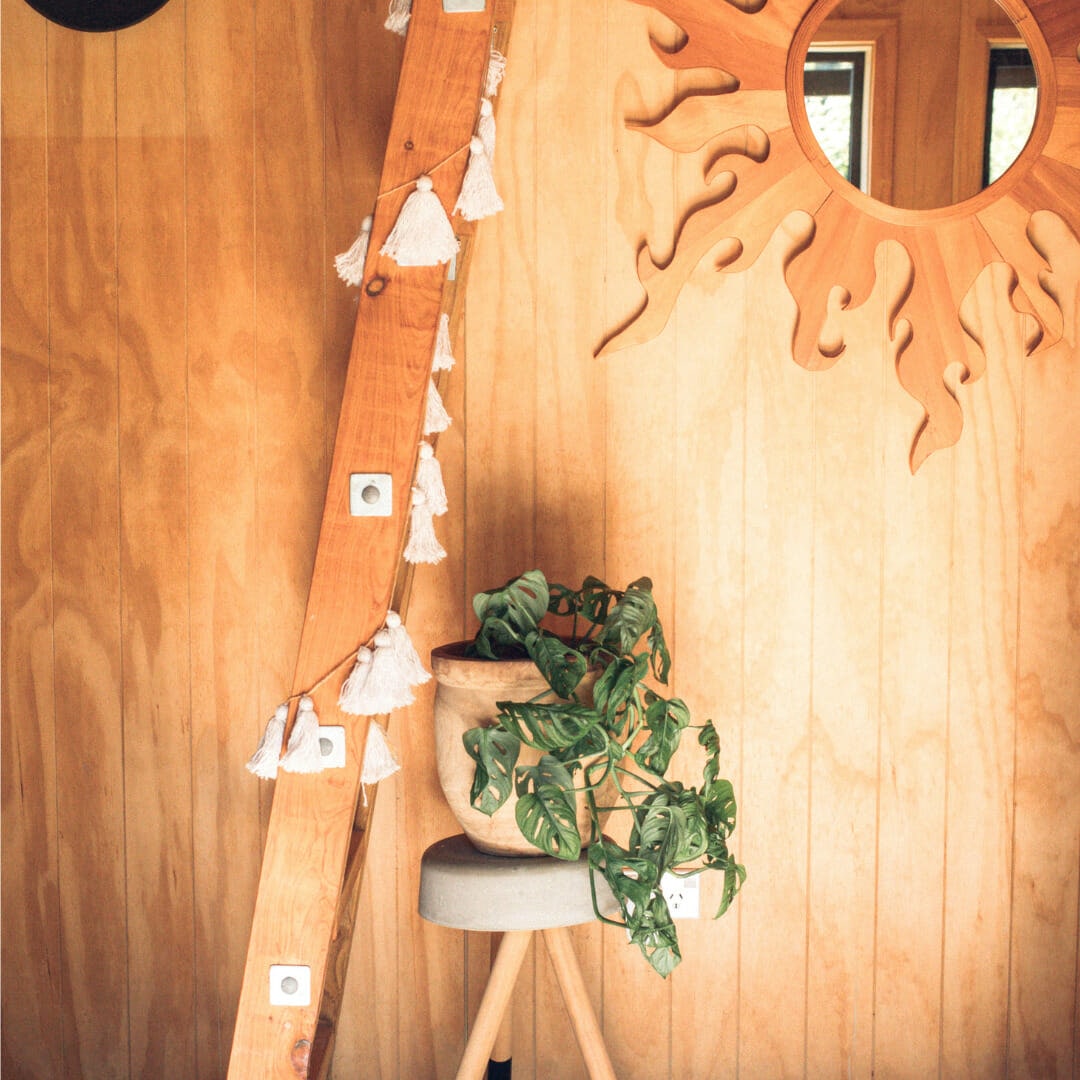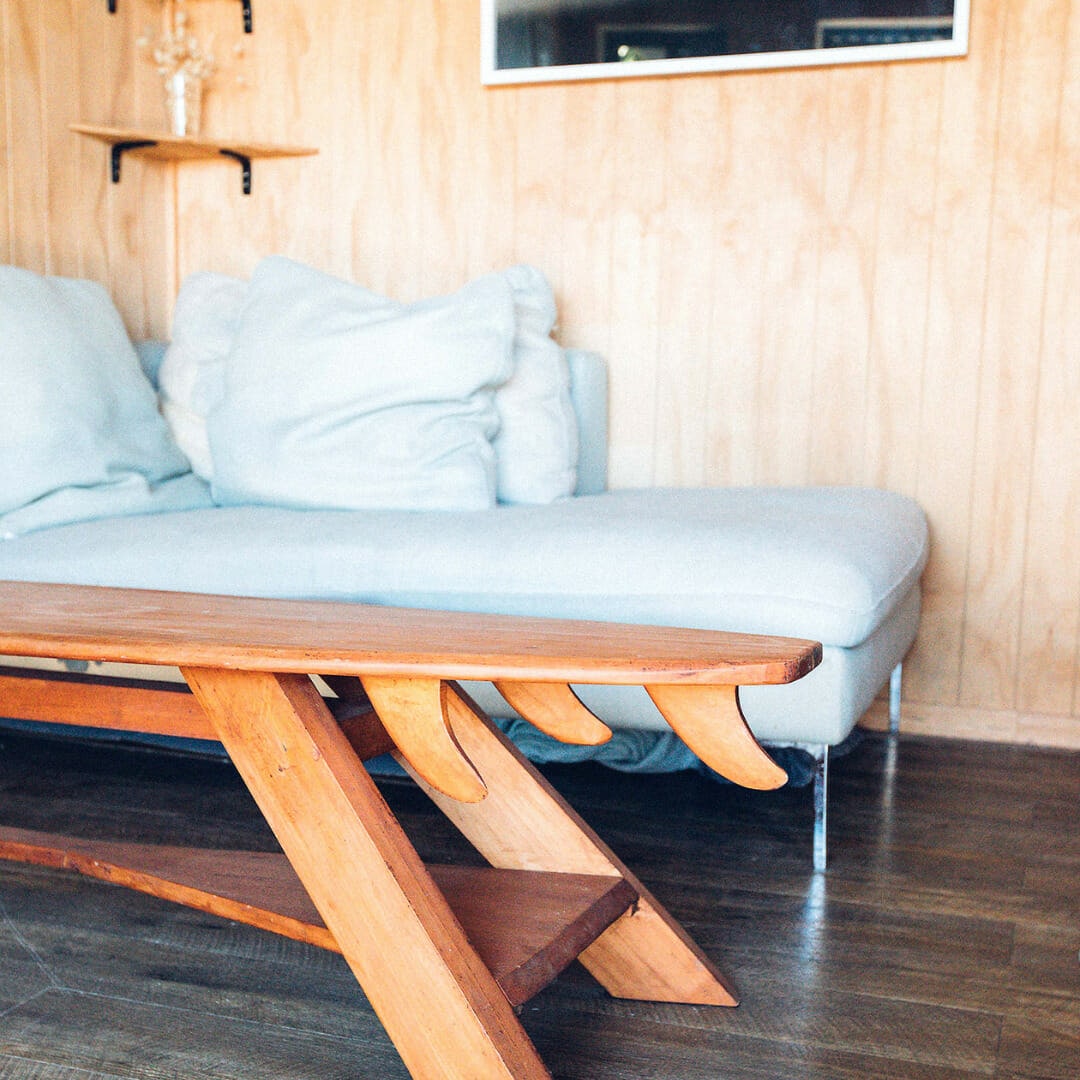 Tell us about your home in Tairua. We wanted to convey a sense of escapism, so we planted a bunch of tropical plants (nīkau palms, ornamental and edible bananas, etc) around the perimeter and in between the two cabins that make up our home. Our home is a kitset cabin package that we got from Sanders Cabins & Sheds when they were experimenting with kitset models. We got their first one, so were guinea pigs, but it worked out well, as they threw in a complimentary lean-to shed that is now our bathroom.They were amazing to work with and the kitsets were really straightforward to assemble and great value. Riley built them all himself and called on builder friends for the trickier stuff. Our section is tiered, so we built our main cabin with the kitchen on the flat part near the road, and the second one up further, with an interconnecting bathroom/ lounge space. We've kept our top lookout spot clear for when we have more money to throw into proper engineering and architecture, because that will be our forever home.
What do you both do for work? Riley is a shark biologist and TV presenter and I am a commercial photographer and videographer. A lot of the briefs we get are from Auckland companies wanting lifestyle imagery, so we end up shooting our backyard in Tairua a bit. Riley is in the Bahamas right now, filming for the Discovery Channel. I also work on Salt Sisters, a business designed to connect women to the ocean and themselves. It's a love child between my friend Renee, who lives down the road in Tairua, and myself. We run adventure weekends that range from surfing to freediving to "rewilding" (reconnecting with nature) but at its core it's about getting women together and empowering them with new skills.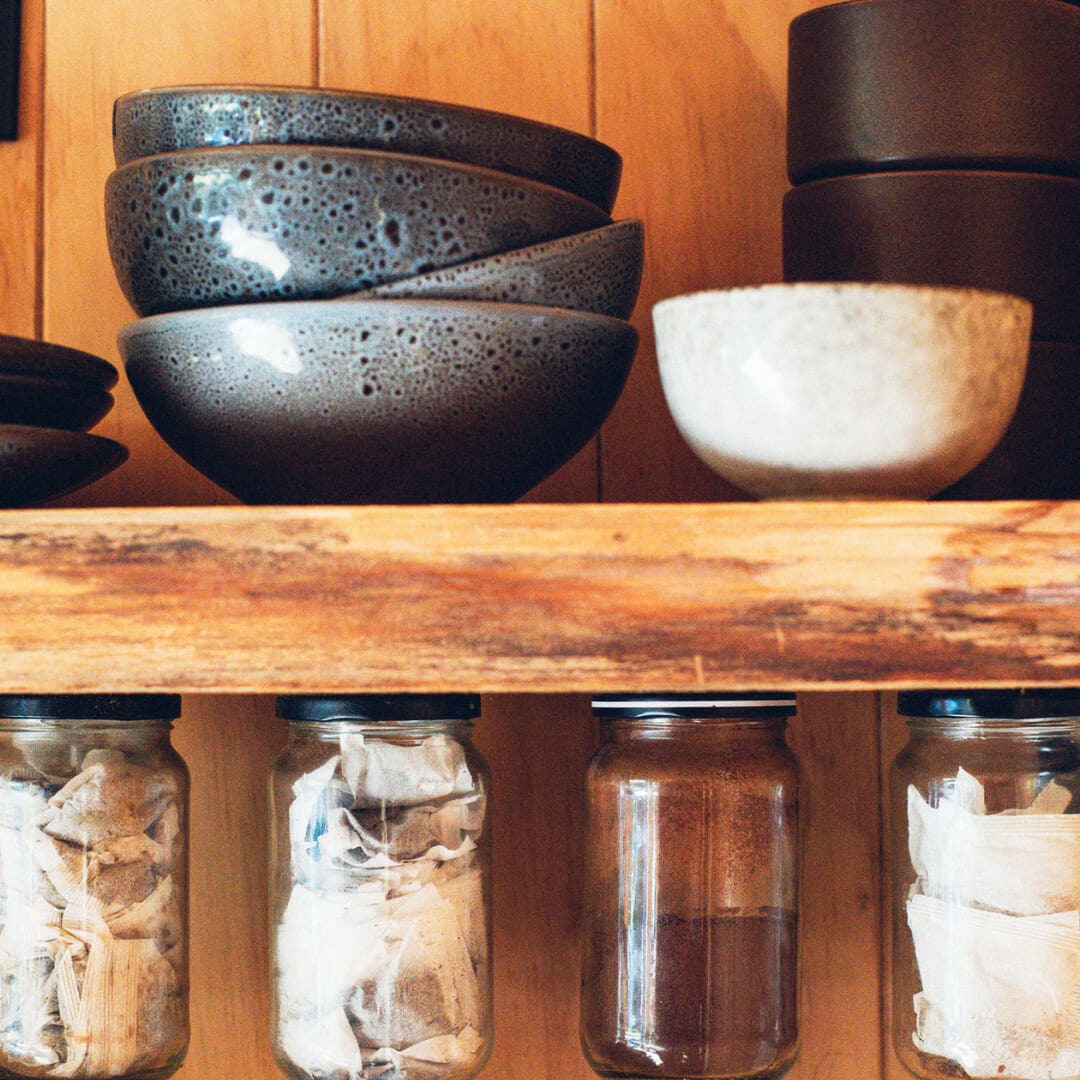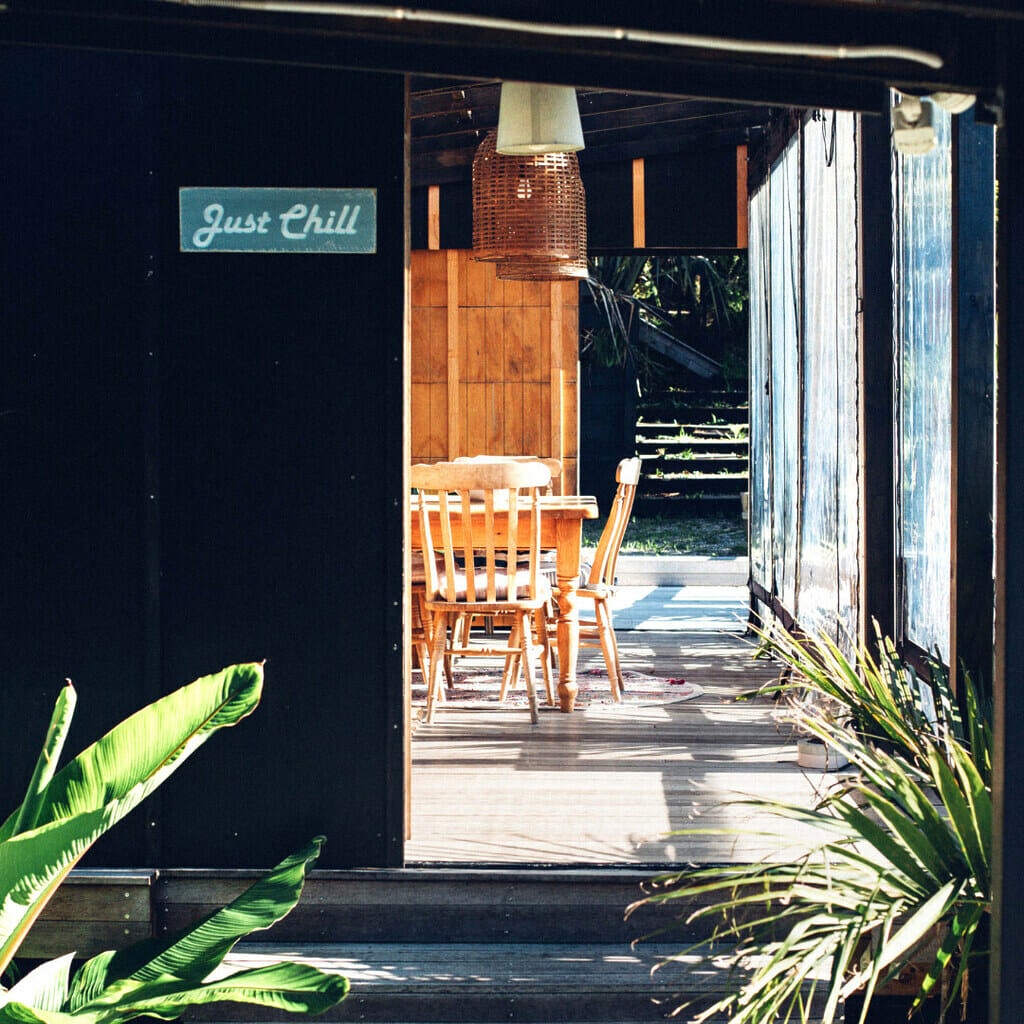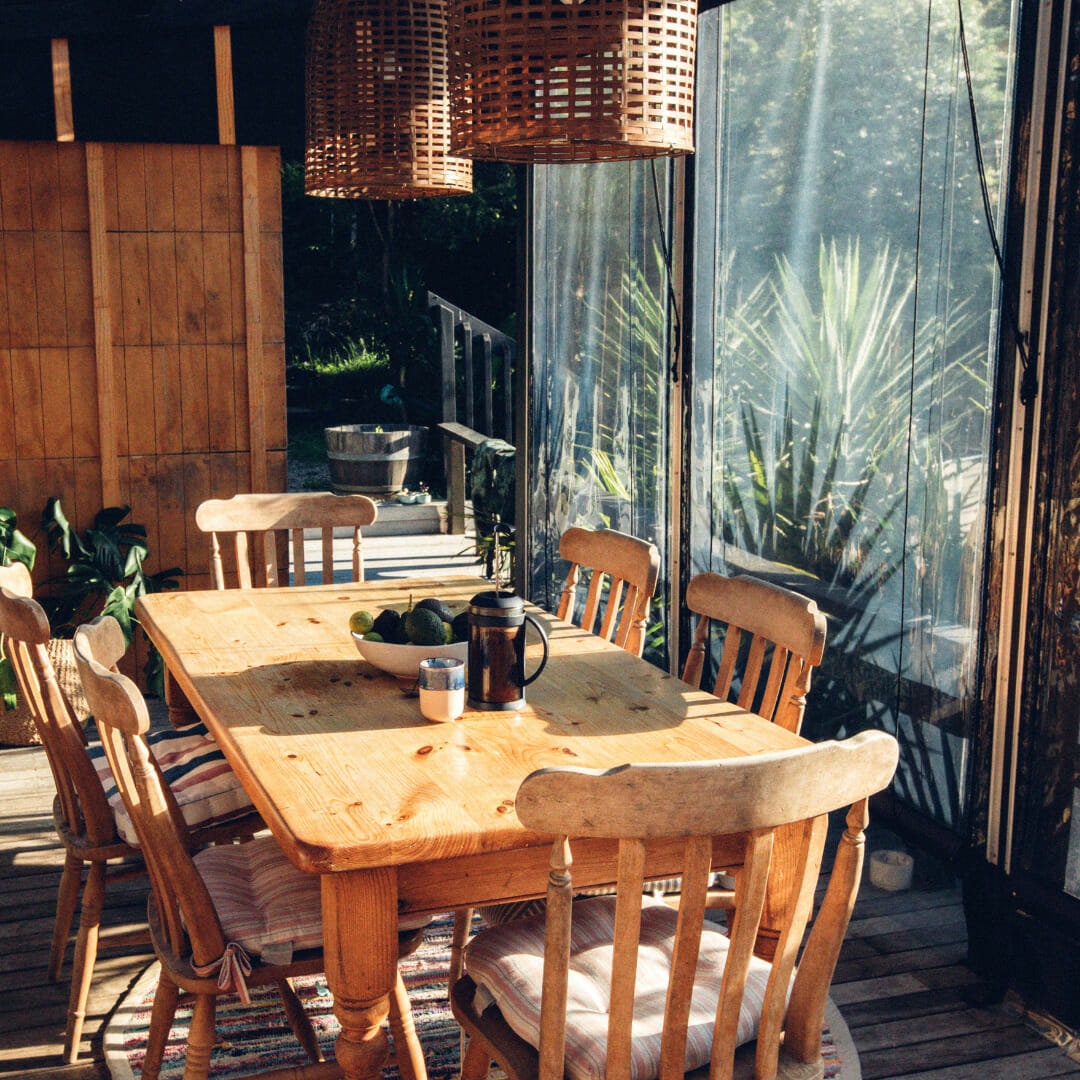 What do you love about your neighbourhood? I consider everyone on our street to be family. We trade avocados, seafood, herbs, chillies and fruit. One of our neighbours makes the best hot sauce in New Zealand.
Where do you go for coffee? Two Tides Bakery. Go see Sammy – he'll draw little doodles on your lid to make you feel spesh. I have a few prints for sale there too.
What about for a drink or a bite to eat? Flock is incredible. They change their menu seasonally and Lisa, the owner, puts special sauce into everything she creates. The flavours are insane and the fairy lights are perfect for a date night or a night with the gals.
Any favourite stores? The Shop is really good for homewares and gifts. Keli, the owner, is from Kauai in Hawaii, so she has curated the most beautiful collection of coastal things.
Where are the best spots for outdoor activities? I have to keep the surfing and fishing spots secret but there are a ton of walks. The Pinnacles would be my top pick, or you can walk from the town centre up Mt Paku. Try and get out to the Aldermen Islands as well. Even if you're not a spearfisher or diver, they are so magical and carry a lot of mana. There are lots of safe little nooks to snorkel and swim.
What do you like about beach-town living? Absolutely everything. I can wear bare feet everywhere, not brush my hair for a week, talk about surfing/diving every day, trade goods for services… Everyone knows you by first name, and you'll always have someone watching out for you.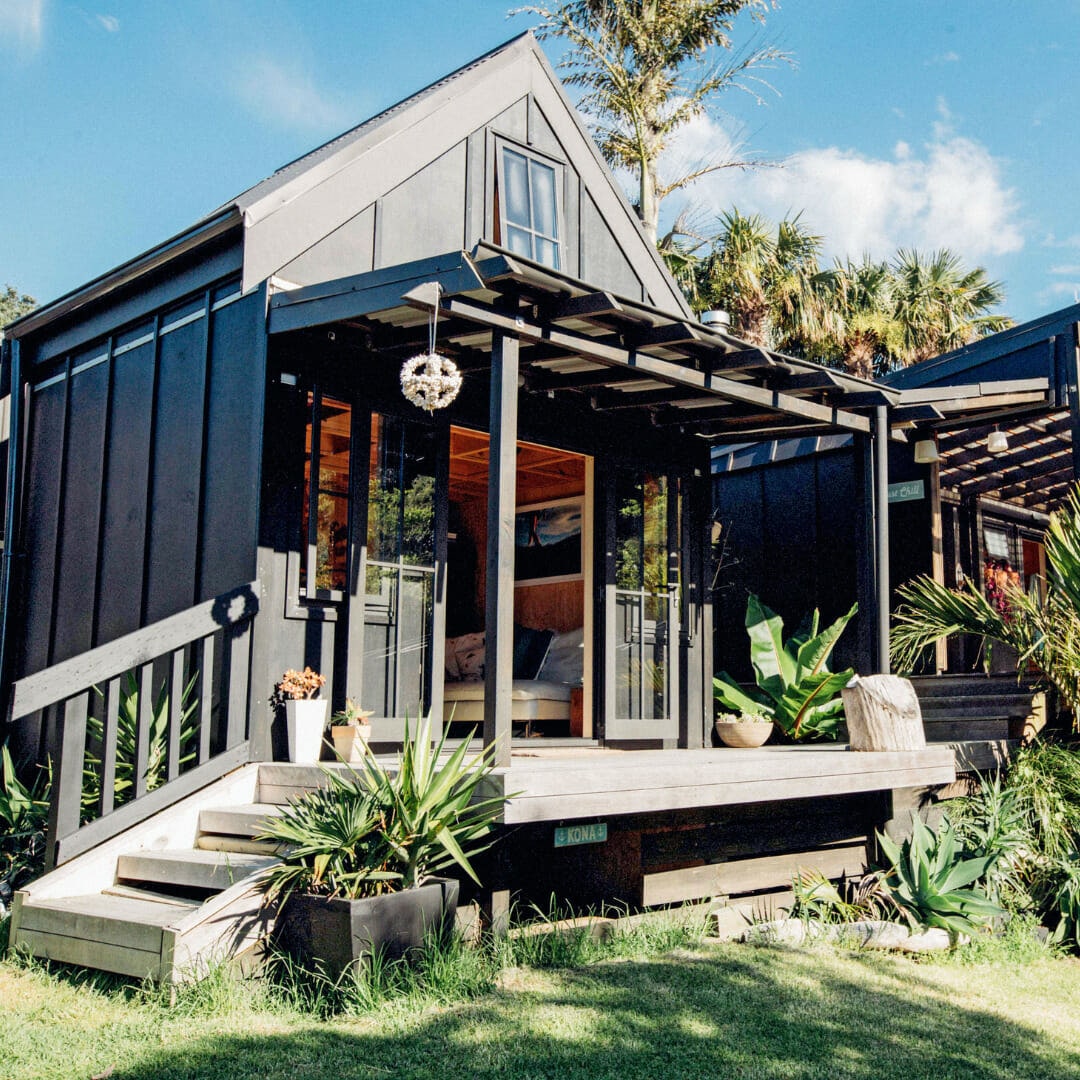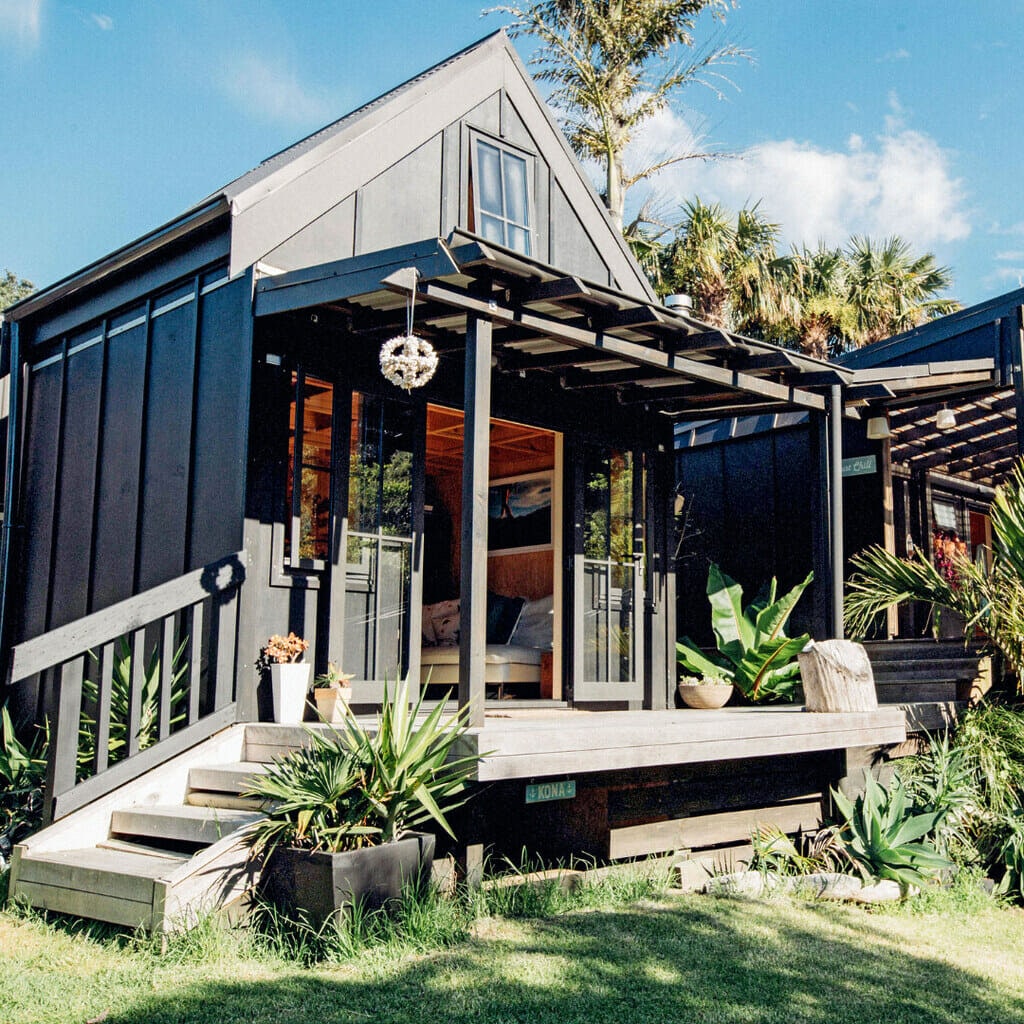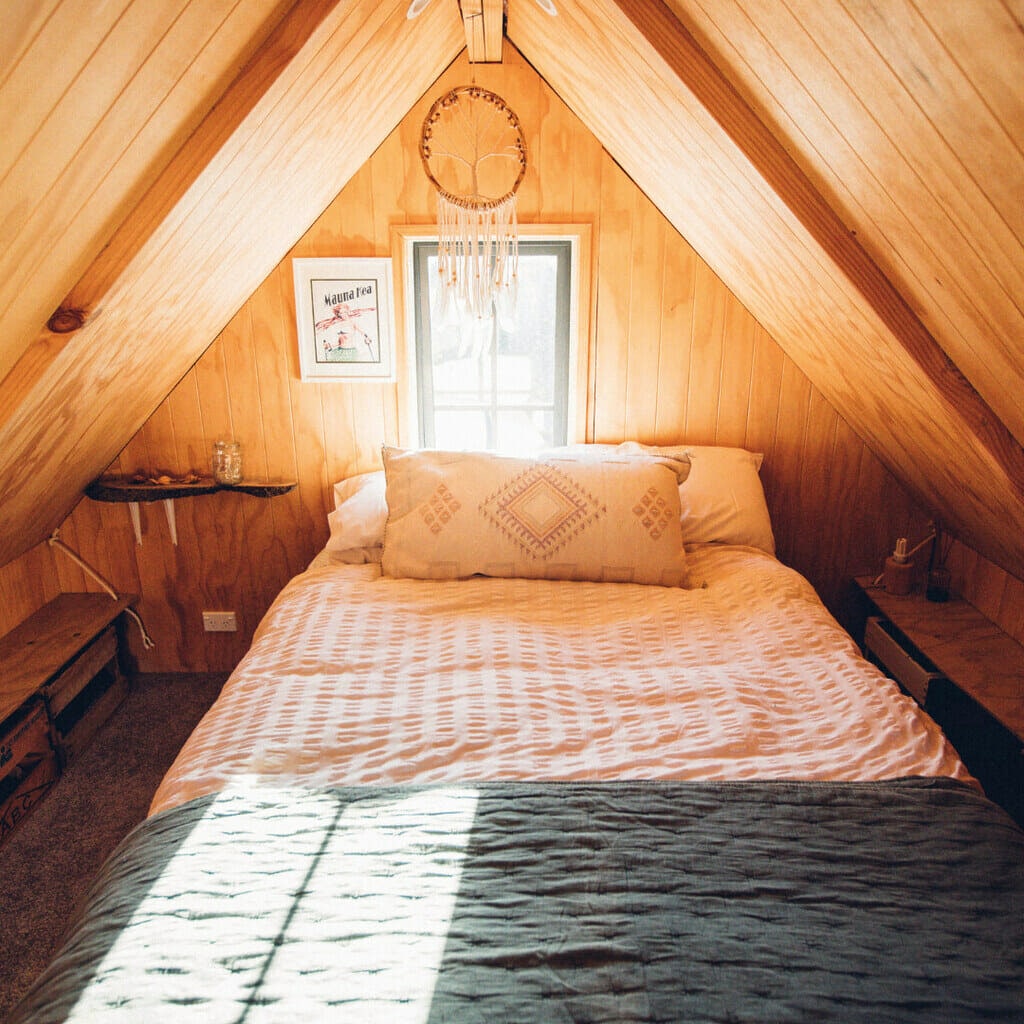 What's a typical daily/weekly routine for you? We swim with sharks, so we don't really do typical!
What's your favourite Tairua memory? Weirdly, lockdown 2020. Our neighbourhood bonded in such a lovely way. We gathered at the end of our driveways every Friday for a drink on our beanbags to share stories about the week. We swapped baking and
fruit and herbs and recipes and it was really nice.
Will you stay put for summer? I try to see more of New Zealand but I can't tear myself away from Tairua. It has my whole heart and everything I'd ever want in a place. Kona loves it even more than us because his best friends (two Great Dane/bull mastiffs) live next door – he runs straight there every time we arrive.
Get more Tairua vibes on Amber and Riley's Instagram pages, @thelifeofrileynz and @amberandfriendsphotography.