Domestic violence can often extend to animals, which is why Julie Chapman established Pet Refuge. She talks to Sophie Neville about creating a safe space for vulnerable creatures, great and small.
When Julie Chapman was a little girl, it wasn't unusual for her parents to find her outside tending an injured bird, or arriving home with a rescued stray cat or a lost dog in tow. Animals were her thing. Horses, goats, ducks, rabbits… you name it, Julie had one. And now, on a rural property on the outskirts of Auckland, she's doing it all again – just on a much bigger scale this time.
"Welcome to Pet Refuge!" she says, ushering the Woman team into the foyer of her latest venture – a groundbreaking facility set up to provide a temporary shelter for animals from violent homes.
This is Julie's second charity, the first being KidsCan, which, 16 years after its launch, is undoubtedly one of this country's biggest success stories.
Today, Julie can barely contain her excitement. In fact, she's smiling the sort of smile usually reserved for the parents of new babies. It's clear that this place, the brand-spanking new building on a beautiful slice of rural paradise, is a source of immense pride for the inspirational changemaker.
Alongside her day job helping children affected by poverty, she's spent the past three years bringing Pet Refuge to life and is delighted to finally show us around.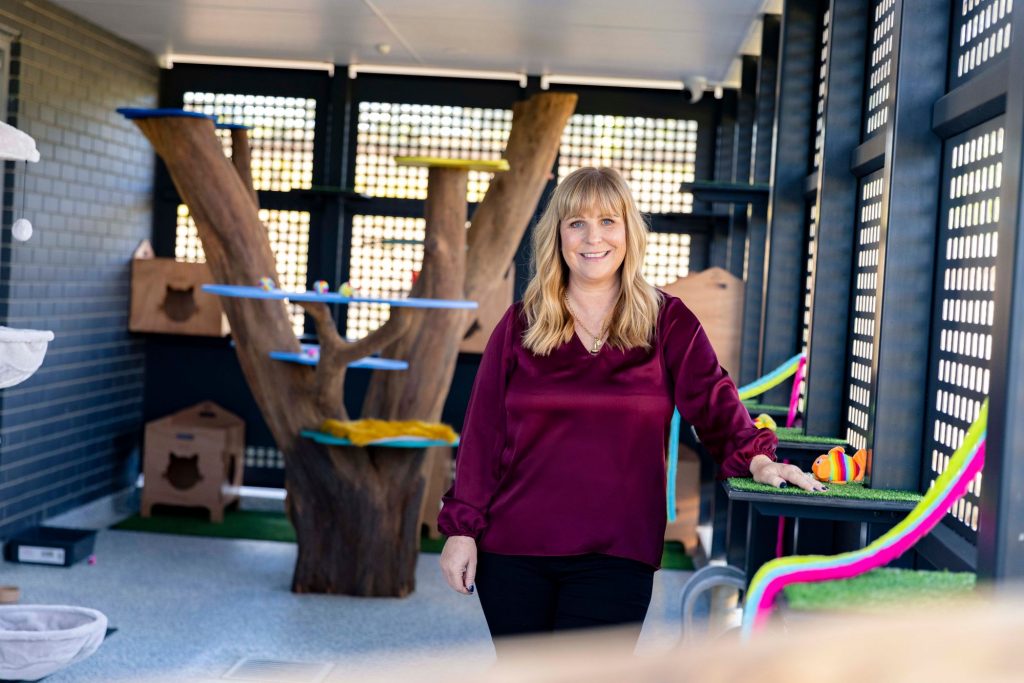 "It feels a little bit surreal to be finally open," says Julie, explaining that the Covid-19 lockdowns in 2020 set the dream back several months.
She introduces us to the three pets already in residence (but whose identity we must keep under wraps for the safety of their owners), and shows us the comfy enclosures, play areas and outdoor spaces. There's room for 75 animals here, and Julie knows it won't be long until the place is full, with referrals coming from organisations such as Women's Refuge and the police.
Research shows that animals often bear the brunt of family violence, and that women often delay leaving abusive relationships because they are afraid of what will happen to their pets.
"Pets are often used to control or intimidate," Julie says. "I've heard terrible, terrible stories of pets being hurt or killed as a way of showing power and control.
"One of the worst things for me is the level of violence children are witnessing against their pets. I know of a family where the father bought his child a puppy, then held a mock court session before taking the dog outside and shooting it in front of the kids. This is a real, lived experience. How can we not do something?"
It's the sense that we can all make a difference that has been Julie's calling in life. The former marketer started KidsCan out of her garage in 2005 after a teacher friend told her that children were coming to school with no shoes.
Now, Julie's organisation provides support to more than 200,000 tamariki in more than 800 schools and 100 early childhood centres, with over five million items of food, clothing and health products sent out from the KidsCan warehouse every year.
Julie's ability to mobilise corporations and the general public for sponsorship and support is legendary, earning her a Sir Peter Blake Leadership Award in 2008 and seeing her named as a finalist for Kiwibank New Zealander of the Year in 2015.
While the work of Pet Refuge and KidsCan share some similarities, Julie, 48, is quick to point out that family violence happens in all sorts of homes across New Zealand, not just those affected by poverty.
"It spans all socio-economic bands," she says. "A lot of the time it's an articulate, well-educated woman with a good job and great friends, and they'll say, 'I don't know how this happened to me, I don't know how I got myself into this situation'. But the message there is that anyone can find themselves in this situation. If they end up with a person who is controlling and turns out to be abusive, it can happen to anyone."
Julie is speaking from experience – she was in her early 20s when her then-partner became violent.
"He was a skilled manipulator who turned out to be violent, as well. I remember the first time he hit me, we'd gone away for a weekend to Tauranga and I was just so shocked. I couldn't believe it. I don't know what I did or what sparked it, but I was very very scared of him for the rest of the weekend. I remember my shock that this person who was supposed to love and care for me had hurt me. That quickly turns to self-blame, thinking, 'What did I do to provoke that? What could I have done better?' It's part of that dynamic of thinking that I had done something wrong."
Violence, verbal abuse and constant manipulation became the dominant pattern of behaviour, and Julie was soon isolated from her family and friends. It would be 14 months before she had the courage to leave, yet she knows that if there was a pet involved, she would've found it much harder to get away.
"That's why, for me, the thing I'm most proud of with Pet Refuge is that it's removing one of the barriers for women leaving family violence, and that in turn could save lives."
For such an inspirational woman, Julie is about as humble as they come. She's quick to deflect praise, instead noting the Kiwis who give to her causes, the businesses such as Signature Homes, who generously joined as design and build partners, and Petstock, who supply food and equipment, as well as the "amazing staff" who support her. Being the centre of attention isn't where she's most comfortable.
"I'm actually an introvert," she insists, telling us she fronts her campaigns purely to spread the message. At the moment, her work takes up most of her time, with four days a week spent on KidsCan and two days at Pet Refuge. But it's at home on her lifestyle block with husband Cain (and his 16-year-old daughter, Elise) where she unwinds and relaxes – even if it is bursting at the seams with the family's eclectic collection of animals.
Julie laughs as she details her motley crew. At last count, there were three dogs, five goats, nine chickens and 11 cats. Of the felines, one is deaf, another blind, one has only one eye, while one is missing half its paw. "Oh, and there's a cat with a heart condition," she adds. "All my animals have some kind of challenge."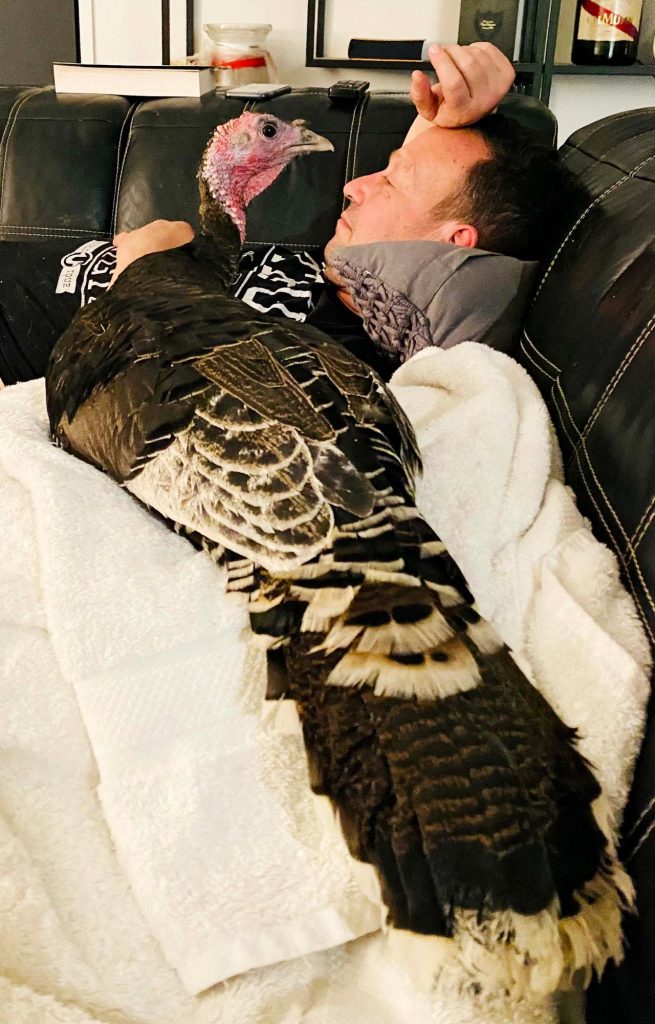 The stand-out pet amongst this marvellous menagerie has to be Phez, the turkey who thinks she's a human. Rescued by a neighbour who handed her to Julie to take care of, the family initially thought it was a chicken, but the "chicken" kept on growing, so she decided it was a pheasant, hence the name. It became clear over time though, that this pheasant was actually a turkey, and by then, she was firmly ensconced in the family fold.
"Have a look at this," says Julie, passing her phone to show us a photo of a fully grown Phez cuddled up on the sofa watching TV with Cain. "People will think we're crazy, but oh well!"
Julie is on a roll now, though, happily admitting that she and Cain – who first dated as teens, before reconnecting and marrying in 2012 – are most certainly "pets on the bed" people.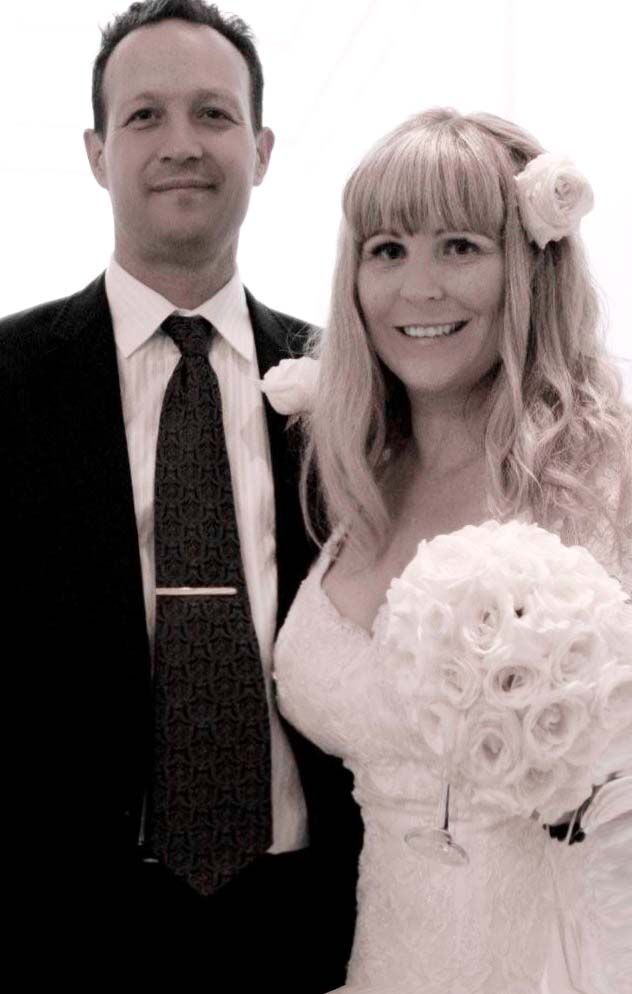 But with so many furry friends, it's not always comfortable, so when the cats get frisky around 4am, Julie and Cain often decamp to the spare room.
"We just leave them to it," she laughs. "They definitely rule the roost!"
It's impossible not to smile when in the company of this extraordinary woman.
Raised on Auckland's North Shore before moving to Oratia when she was nine, Julie was the only child of Alice and Kenneth Helson. Her dad managed a demolition firm and her mum was a very active member of their local church.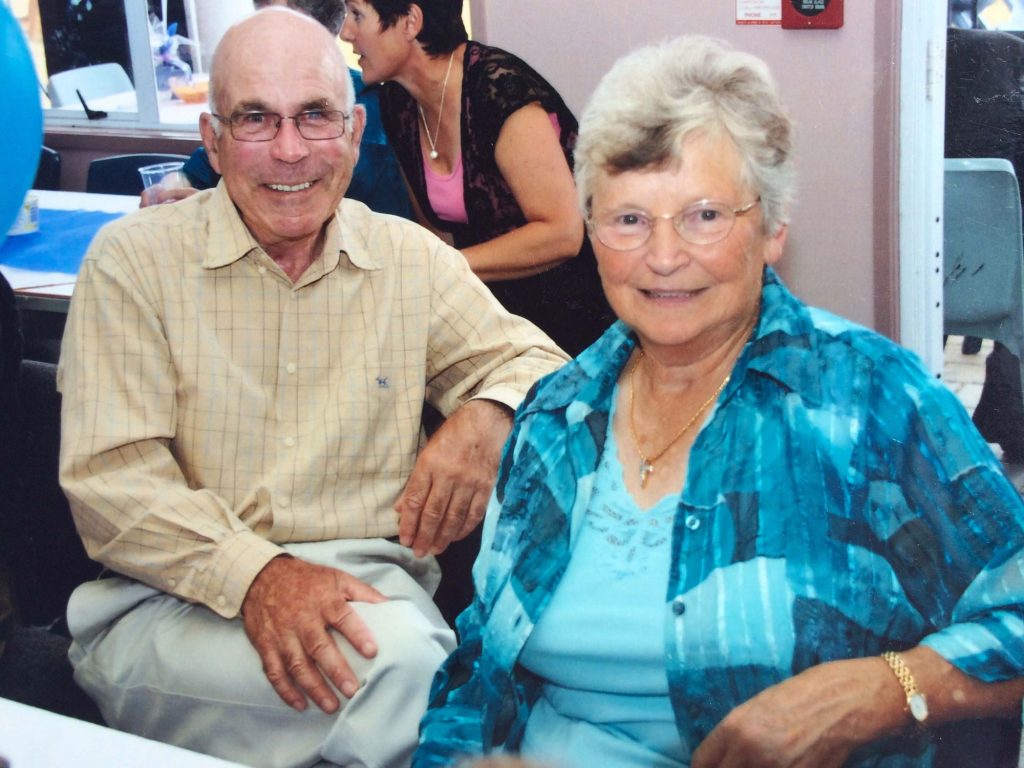 Julie credits her parents for who she has become, saying, "They were always doing things to help others and they had an amazing work ethic". She was devastated when they passed away – Kenneth lost his cancer battle in 2015, just six months after Alice died from motor neurone disease. "I still miss them hugely."
Yet, it's thanks to them that Julie was able to create Pet Refuge, as the money they left her paid for the land it sits on. With funding also generously donated by the Trillian Trust, the Lindsay Foundation and a crowd-funding appeal, Julie was able to get her dream off the ground.
"That's the only bit of sadness for me," she says, noting the bittersweetness of her parents' contribution. "We couldn't have built Pet Refuge without their help, but it would be amazing if they were here to see it. I think the'd love it. They were humble, unassuming people, but I know they'd have been pretty bloody proud."
As she takes us around the facilities, it's clear this is a place that's been created with love and care. There are no wire cages, the enclosures have underfloor heating, and they are specially designed to give a space to sleep, play and feel secure. There are play areas with climbing structures, an obstacle course and beds for lounging in the sun.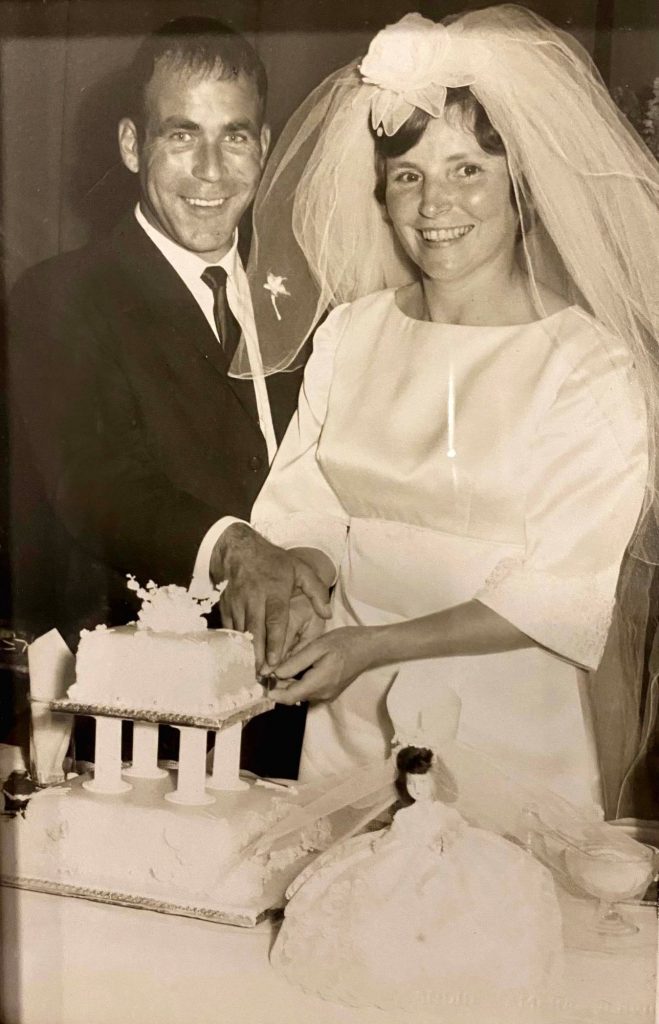 Larger animals have been thought of as well, with Julie creating a network of "safe farms" around the country, where horses, cows and goats will all be taken care of.
"It's a wonderful feeling knowing these animals are safe, loved and well-looked after here, without the threat of violence or being killed. But the thing I'm most proud of is that it's helping women who want to leave family violence. We can keep their pets safe while they get themselves set up away from violence, and that's a great feeling."
With two charitable trusts to run now, it's a heavy responsibility and Julie is the first to admit there are times when she feels overwhelmed. Exercise, reading and spending time with Cain and Elise are wonderful antidotes.
Her biggest driver, she says, is knowing there are people in our community who need a little help. If she sees something that needs changing, she's not very good at ignoring it.
"A lot of people say they're still looking for what it is they want to do in life, but I am privileged and lucky that I have found that. I've never been someone who covets what others have, or has a desperate need to climb a corporate ladder. I'm completely comfortable where I am, doing what I'm doing. I get my happiness from helping other people and it doesn't actually feel like work to me, because it's something I'm really passionate about."