Marilyn and Don Jessen have been caravanning together for 48 years, and have a passion for vintage caravans, which have a special place in Kiwi hearts and history. Their new book celebrates the inventiveness and skill of the enthusiasts who restore these mobile beauties.
Already veterans of a couple of caravan restorations, Tony and Kate came upon a 1963 Princess sitting in a paddock in a rundown condition. It was just perfect for their next project. They had a vision of an art deco-inspired interior, and embarked on an ambitious four-year restoration.
The first step was to make the caravan sound. There were huge gaps between the front and back floorboards, which they replaced. They fitted a new axle, hubs and stubs, and new whitewall tyres from America. Then it was on to the inside. Tony stripped out all the interior cabinetry and wall and ceiling linings. He then reframed, rewired and relined the interior of the caravan. That's easy to say in one sentence, but it was a hard, time-consuming job.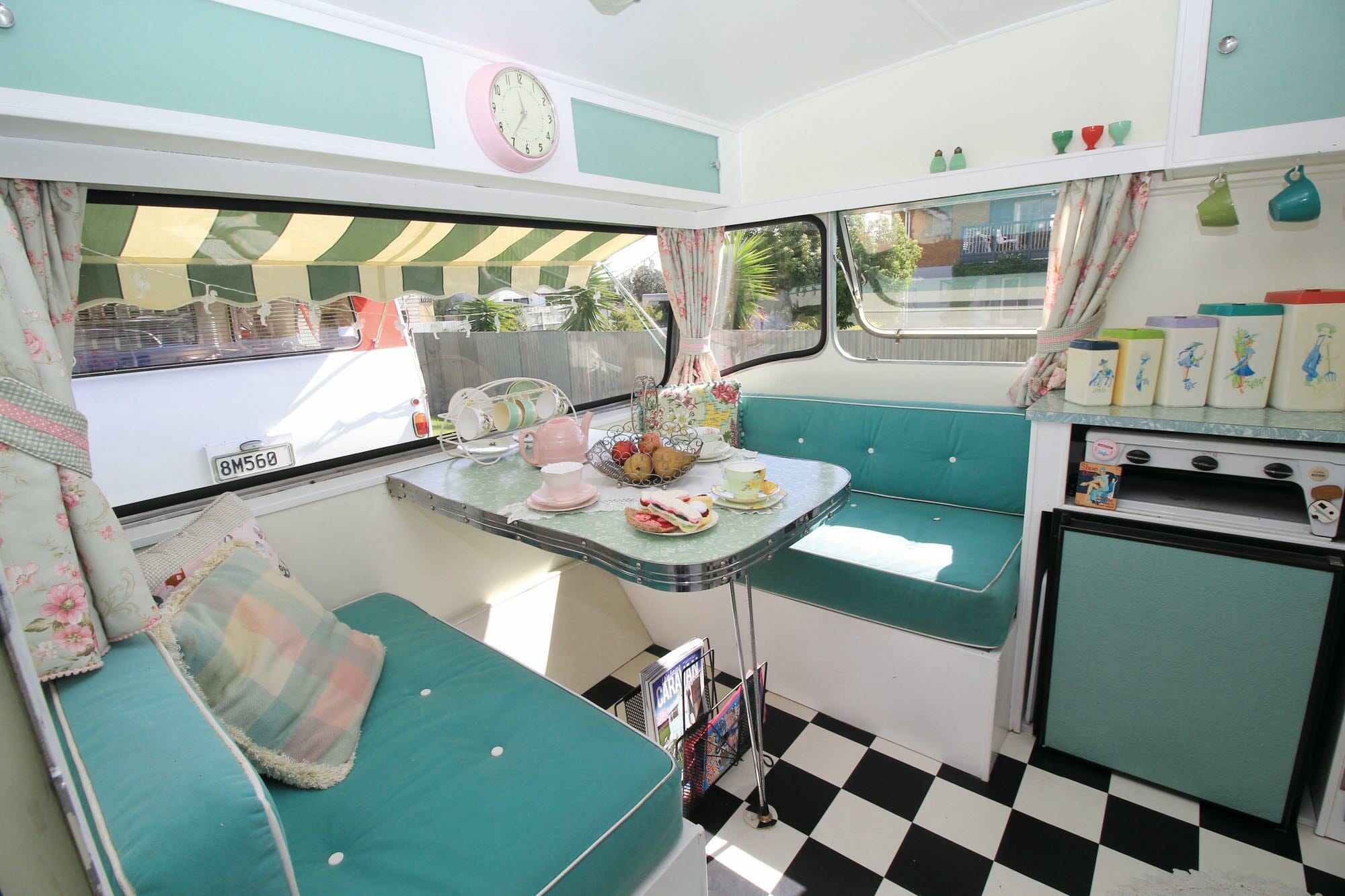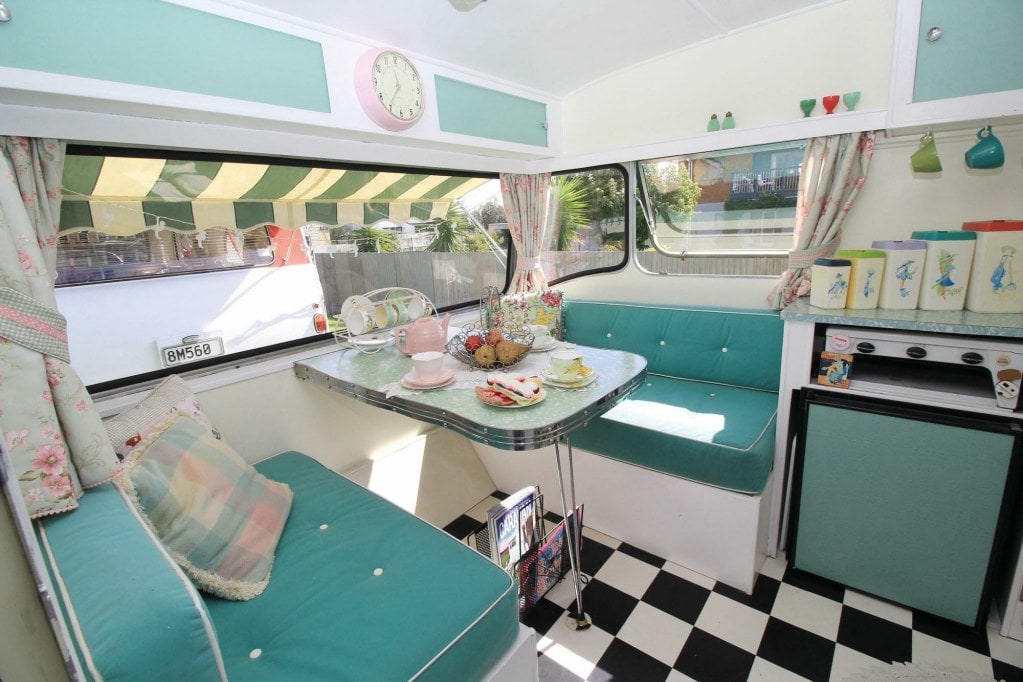 Tony built all new cabinetry, keeping and using only the original wardrobe. By this time their collection of art deco pieces had grown, and with the help of Mike Wells from Retro Custom Caravans they added the artistic flair and details. Mike painted the caravan inside and out. The wall-mounted, shell-shaped light shades became the inspiration for the colour scheme, with cream walls and furniture, and metallic deep turquoise doors and pelmets. Little wonder their caravan was voted the winner of the 2020 Repco Beach Hop Retro Caravan Show.
Back to the future
Marsh and Lesley were keen campers, but one night their tent blew down. So the couple hatched a plan to do up an old caravan. They started reading caravan magazines and particularly liked the look of the Anglo Pullman. When Marsh was overseas on a business trip, Lesley spotted a 1970s Anglo Pullman on Trade Me. After a flurry of international phone calls, they bought it. Lesley drove from Whangārei to Auckland to collect it and headed straight to the airport to pick up Marsh, still towing the caravan.
It was November and they decided they would redo the interior in time to go away for Christmas. However, it turned into a bigger job than they had imagined, and many long hours of work followed. Their goal was to have a 1950s and early 60s feel to the interior that was relatively understated, restful and relaxing, but at the same time practical.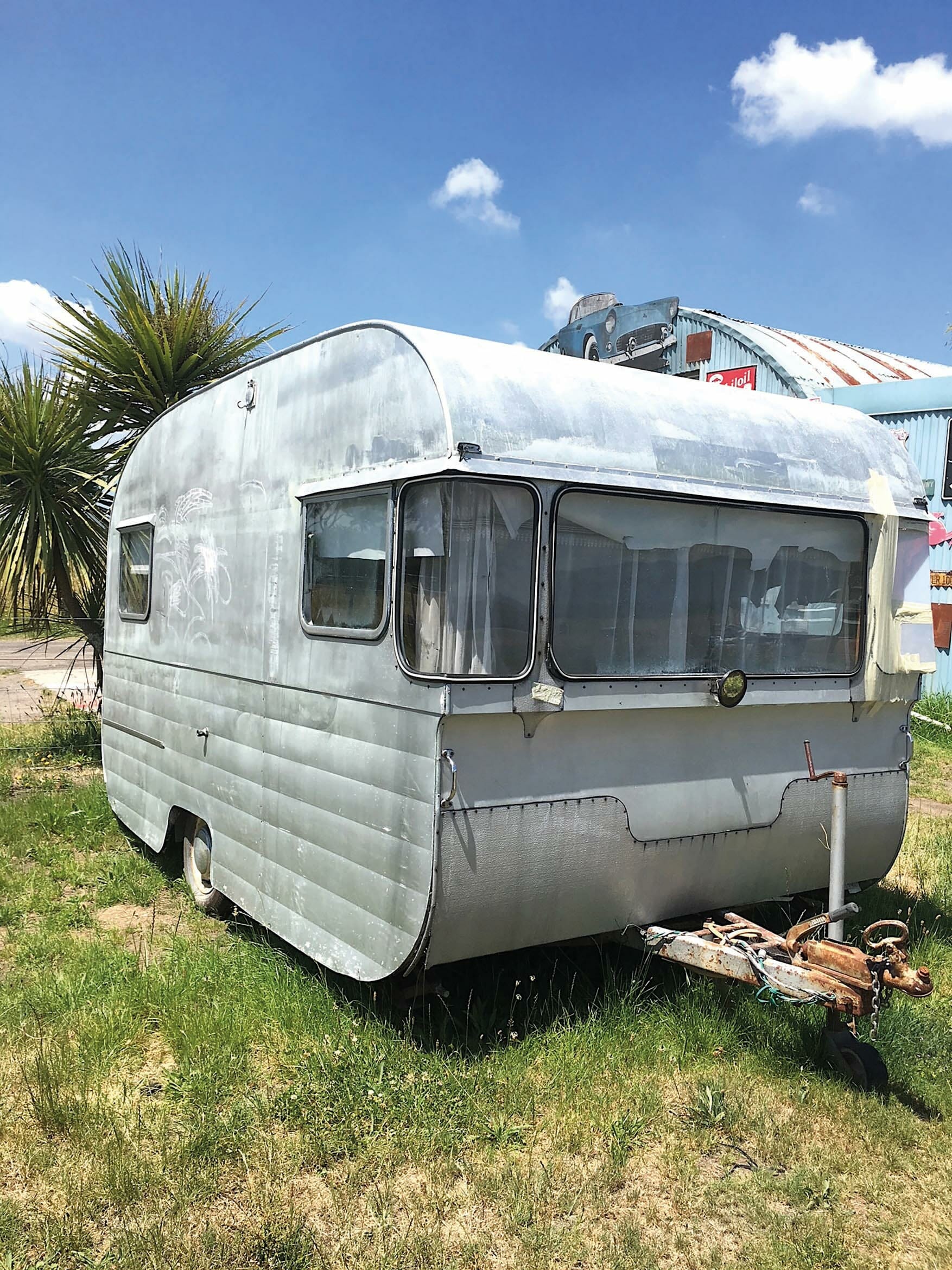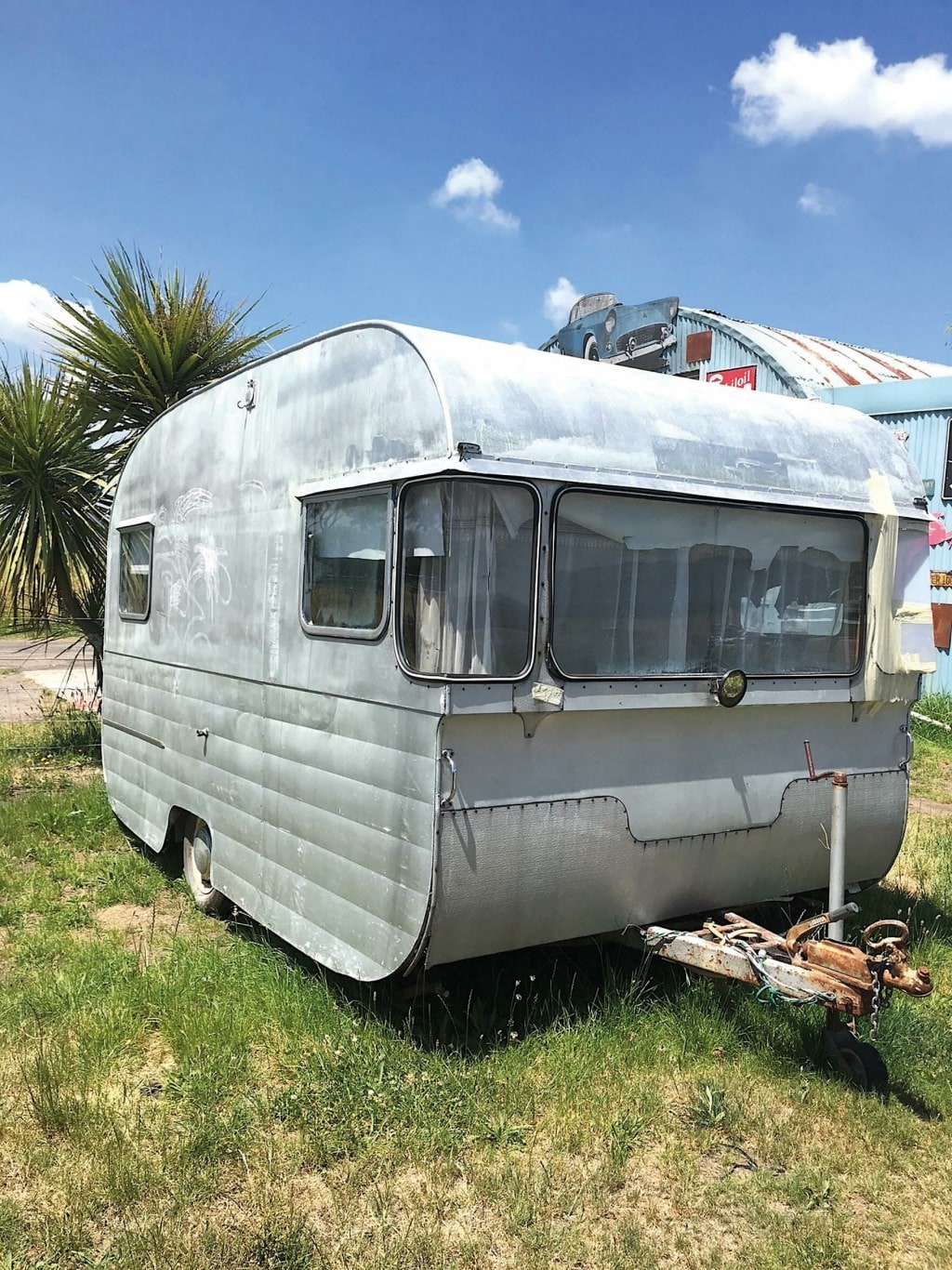 The use of the pale green cracked-ice Formica bench and tabletop set the scene, with everything else toning around it. The front dinette has an unusually shaped table and the teal vinyl upholstery with white piping and buttons creates a feeling of the early '60s, as does the '60s canister set and coloured Duraware cups on hooks, so typical of this period.
The couple have now bought another caravan to do up. "You don't think this is turning into an addiction, do you?" asks Lesley.