Our favourite new releases – from intriguing real-life reads and top crime fiction, to sanity-saving tips for parents and gritty advice from a farmer who's survived tough times.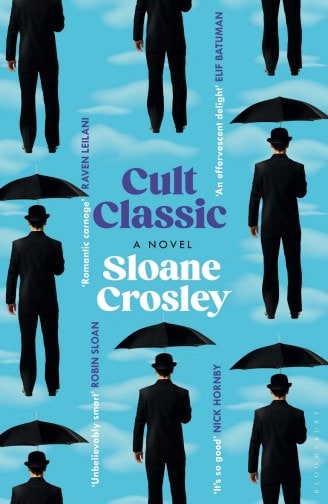 Cult Classic by Sloane Crosley is the kind of New Yorker I'd love to befriend, even though I'd probably be intimidated by her sassiness and hipness (no to mention jealous as heck of her writing ability). I've doubled down on my fangirling after reading Sloane's fourth book where she's pretty much  channeled herself into her protagonist Lola, a 20 something street-smart journalist, who gallops through life trying to figure out how she really feels about her fiance and her place in the world. One night, Lola runs into a former boyfriend; the next day, the same thing happens with another ex. And again and again. In a twist only Sloane could get away with, it turns out that a 'cult', lead by Lola's former boss, is trying to reorder her experiences to help her move forward. The concept might sound bananas, and in a few places it is, but it's saved by three things – originality, sharp wit and divine writing.
Anna:The Biography. If you've ever wondered what goes on behind Anna Wintour's enormous dark sunglasses and blunt bob, then you've come to the right place. Amy Odell, a fashion journalist and author of Tales from the Back Row: An Outsider's View from Inside the Fashion Industry, nails the legendary Vogue editor in this fat tome. Wintour, the inspiration for the 2006 film The Devil Wears Prada, declined to be interviewed for this biography, but not so 250 or so of her closest friends, collaborators and enemies. Amy charts the remarkable life and career of the woman whose prickly personality earned her the nickname "Nuclear Wintour", from her tomboyish London childhood, where fashion was as remote as the moon, to her job in magazines and navigation of the complex web of publishing and fashion to become one of the most powerful people in both worlds. Yes, there are some incredibly weathly people behaving badly but this isn't a gossipy ride. Amy traffics more in serious, balanced facts and comment. That's not to say it isn't a deliciously entertaining spin around a world far removed from my own.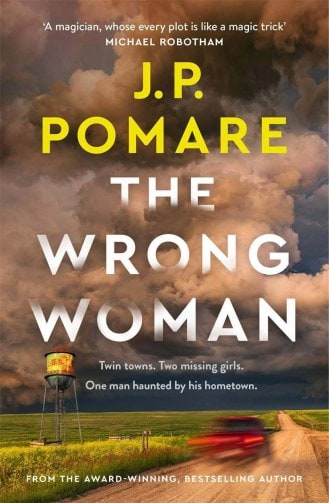 You've got to hand it to Kiwi author JP Pomare, he really knows how to make a thriller sing on the page. In his fifth outing, the Rotorua-born-Melbourne-based writer's narrative crackles with intrigue as Reid, a private investigator, returns to his small hometown to investigate the disappearance of two teenage girls, a place Reid left under a cloud some years before. Are the disappearances an  accident, can you ever really go back and why is nothing as it seems? You know just things are going to get messy but if you're after a tense, taut read that's superbly told, strap yourself in. This is one author I definitely want to read more of.
Robyn, a nurse who's involved with health and wellbeing education for young people, has worked with her daughter Molly, 24, to put together this comprehensive, readable and down-to-earth handbook for parents. As any parent knows, raising teens is a matter of feeling your way and learning from your mistakes, and I like the way the book accepts you won't get everything right. Communication is at the heart of everything and I thought Robyn's tips for encouraging teens to keep talking were terrific. Tricky subjects including consent, painful friendship troubles, bullying, alcohol and porn are all covered in detail, drawing on research and advice from other experts, and offering lists of places to get more information or help. I'd recommend a cover-to-cover read, but It's also the kind of book you could dip into for inspiration when you face the next "how the hell am I going to deal with this" moment.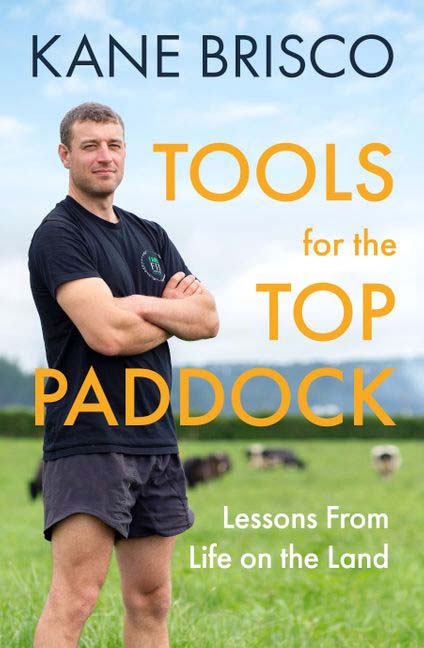 Dairy farmer Kane Brisco has had his share of ups and downs. From being sexually abused as a school kid to looking potential financial ruin square in the eye as a young dairy farmer, he's dealt with a lot. But he's a thinker, a doer and not afraid of facing the truth about himself. "In essence, I turned into a dick," he recalls honestly, as he thinks back to some of his darkest times on the farm. Scattered throughout stories about the gut-busting labour that is life as a dairy farmer (the alarm goes off at 3.50am during calving), are reflections on what worked to keep his life moving forward and his mental and physical health on track. Kane started Farm Fit NZ, a rural support page for farmers, and is a qualified personal trainer who runs fitness programmes for his community. From physical fitness through sport and tactics to stop anxiety from becoming overwhelming, to down-to-earth life lessons about the empowering effect of getting stuck in and doing your best, there's a ton of useful bloke-friendly stuff here about how to deal with life's disasters, feel better about yourself and look after your mental health.