As the silly season fast approaches, we are rolling into a back-to-back schedule of long lunches and boozy dinners with our friends, families and loved ones.
If you're looking for inspiration, here are my top 5 tried, tested and true restaurants for an evening out with delectable meals and exquisite cocktails.
Mr. Morris
If you're craving a night out that feels like a high class dining experience, look no further than Michael Meredith's Britomart restaurant Mr. Morris. Hidden on the corner of Galway and Gore Street, with a door that you could almost miss if you didn't know it was there, it's a cornerstone NZ restaurant with a variety of dishes created using sustainable and seasonal produce.
The food is modern, but with a Pacific and New Zealand twist. The intention is to use local and sustainable produce, with an evolving menu to reflect the season.
As the menu is subject to frequent change, there are no real staples but one of the things that Mr. Morris is known for is their potato bread. Housing extensive desserts, this is a full dining experience (taken to the next level if you try the Kitchen Experience Tasting for $145)!
For the cocktails, if you love a bit of gin and aren't afraid of sake, I would recommend trying the Friday Bartender.



Alma
Alma is so low key and underrated, particularly considering that it is located in the CBD on Quay St. Inspired by Andalusian cuisine (a city in Southern Spain which itself is a blend of Arabic, Spanish and North African culture and was actually the birthplace of the Flamenco dance), Alma is one of a kind in Auckland; housing a region of culinary excellence that hasn't really been touched on in New Zealand.
Andalusian food involves a lot of fresh seafood and seasonal tapas alongside smouldering and flamed flavours. Alma is a share style tapas restaurant with the food flamed to perfection in true Andalusian fashion but using produce from New Zealand. The sebiche (ceviche) with chilli and avocado is a must order, however as the menu frequently changes, you can't go wrong going with a group and trying what's on offer.
Alma also has an expansive wine list that has both New Zealand wines and Spanish varieties, including Spanish sherries.



Bar Celeste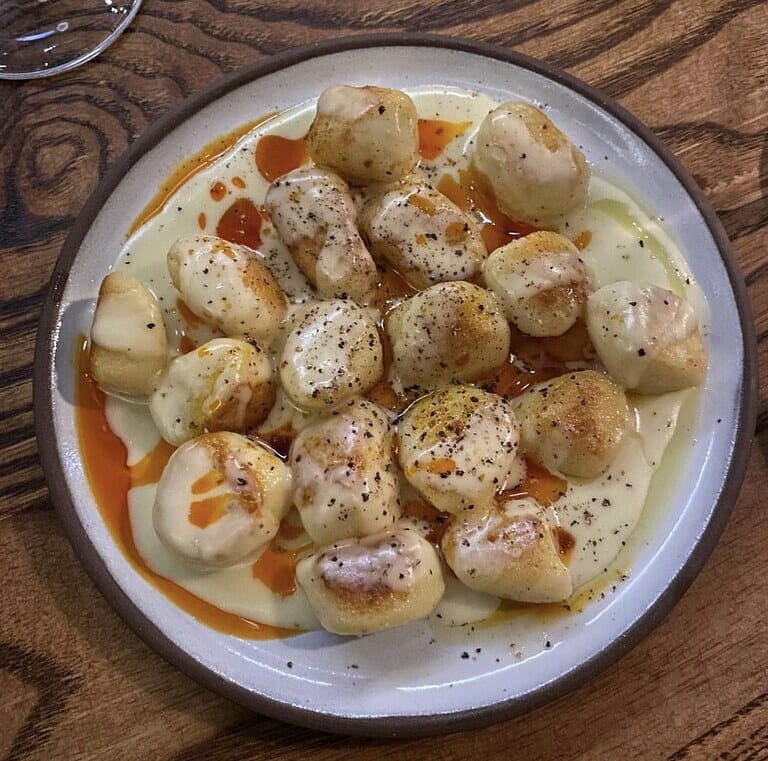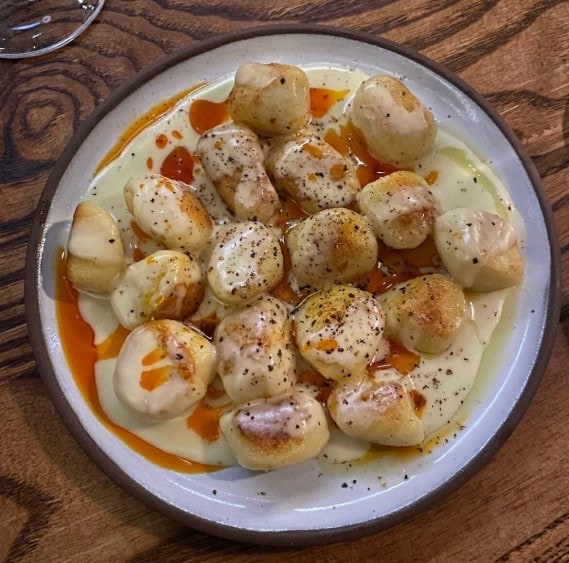 Bar Celeste is a French Neo Bistro restaurant with share-style plates of French inspired cuisine. It opened in 2019 on K Road and is by far one of the best Neo Bistros in Auckland.
Set in a low light environment, the vibe is sexy and the perfect choice for a date night. Celeste has a constantly evolving menu premised on influence and recipes from France but with fresh New Zealand seasonal ingredients. The wine list is local, and of course, as it is a French Neo Bistro, it also includes wines that hail from the most romantic country, France.

The unmissable dishes which seem to stay on the menu but with slight seasonal modifications are the Gnocchi and the Jerusalem Artichoke. The Gnocchi in particular is currently embedded in a rich fermented chilli sauce and crème de comte. The Jerusalem Artichoke is nutty and covered in a smoky aioli sauce which is al bacio. If the burrata is on the menu when you go, I definitely recommend getting this also! At Celeste, no two dining experiences are exactly alike so I would recommend this if you're in the mood for share style French tapas.



Azabu – Mission Bay
Savor owns half of the NZ dining scene and many of my other favs (Ebisu, Amano and Bar Non Solo to name a few). Azabu is a New Zealand staple in contemporary and modern Japanese cuisine with fresh and local New Zealand produce. Yukio Ozeki, the head-chef, initially started at Ebisu (Auckland's other mainstay Japanese restaurant). The opening of Azabu Mission Bay refuelled the amount of devoted fans that Azabu has, located in the stonehouse in Mission Bay.
Mission Bay Azabu's ambiance just feels far more elegant and cardinal. The restaurant is vast, with different seating areas that give off an aura of sophistication and reminds me of Nobu Los Angeles. The outdoor seating is my favourite as you're surrounded by stone, and they currently have cherry blossoms hanging from the ceiling making you feel like you've transported to Sakura season in Japan.
With a variety of house drinks and a range of wines, including a comprehensive sake list, I would recommend trying one of their sangria flasks which have an array of flavours such as yuzu or shisho or san sora. You'll be covered whether you're after a wine, sake, beer or a cocktail as their drinks list is incredibly extensive.
Perfect for a day or night out with a group of friends, Azabu has an incredible array of sashimi and sushi dishes. My recommendations are the Spicy Tuna Sushi Roll, the Rainbow Sushi Roll, and the Volcano Sushi Roll which they torch in front of you – it's always fun to have dinner with a bit of a show!



Gemmayze Street
Gemmayze Street, located in the hustle and bustle of K Road's St Kevin's Arcade is a traditional Lebanese restaurant. It's a modern take on Middle Eastern food with lots of sharing style plates, dips and breads (I love a good babaganoush).
As it's in St Kevins Arcade, it's immensely busy and surrounded by lots of noise with both an indoor dining space and a dining area in the arcade shared with the likes of Bestie cafe, Pici, and the new Tom Foolery bar. It's lively and feels like you're in a different country.
They have a great cocktail list, again inspired by the Middle East. If you like rum and orange, I would recommend you try the "Habibi" and if you love coconut, go for the "Yallah!" All the cocktails are served in beautiful glassware which makes it far more compelling.
The food here comes out plated beautifully with a comforting and homely feel to it. You can't go wrong with ordering a number of the dips and breads, or the roasted cauliflower. If you're a spanakopita or spinach and feta fan, I recommend you try the Jibneh, which is a crispy pastry filled with spinach and mozzarella.
In a group, the Jeeb menu offers a 4 course dining experience at $85, which is great value for money as you try most things on the menu.