Tall, short, pretty in pink or canary yellow, everyone's got their perfect magnolia match.
Hands up if you love magnolias. From July onwards, the arrival of their large blooms, like floppy bows tied to bare branches, brightens up the dreary winter landscape and is a pretty promise that spring is just around the bend. Watching the fuzzy outer buds slowly unfold to reveal pink, white or even yellow petals is a seasonal fashion show, and I've long coveted a magnolia-inspired ensemble of a silvery-green fur jacket with a magenta pink satin gown beneath.
I'm talking about deciduous magnolias, which flower from July to September (depending on where you are in the country), originate from Asia, and make up the majority of the 210 members of the magnolia genus – as opposed to the evergreens, which generally flower from summer to autumn and hail from America.
Peers of the dinosaurs, fossil records show that magnolias have been around since the Cretaceous period, which began about 145 million years ago. They evolved before bees did, so all that floral exuberance was to attract flightless beetles, which would tootle from flower to flower, unknowingly transferring pollen on their way.
Beyond the many species, there are hundreds of glorious magnolia hybrids that have been developed by plant breeders, and the hardest part of growing magnolias is deciding which ones you want.
I don't have a large garden, but this is the main reason I ended up planting four varieties when we moved to our house. Do your research and check out your garden centre or botanical gardens for inspiration, as it can help to see them in bloom before deciding.
Size should be your first consideration, as magnolias don't like being moved once planted – or being pruned. They average at around 5m tall and 3m wide, much like the pink-and-white-flushed saucer magnolia (Magnolia x soulangeana), which is the generic magnolia we mainly used to grow in Kiwi gardens. However, you don't need to feel left out if your garden isn't large because there are some glorious smaller varieties. Of the petite offerings, my sister and I have an ongoing debate about who grows the best one. She's all about 'Cleopatra', which grows 3.5m tall x 2m wide, and has magenta goblet-shaped flowers; I grow 'Genie', a burgundy-red beauty, that reaches 2m tall x 1m wide.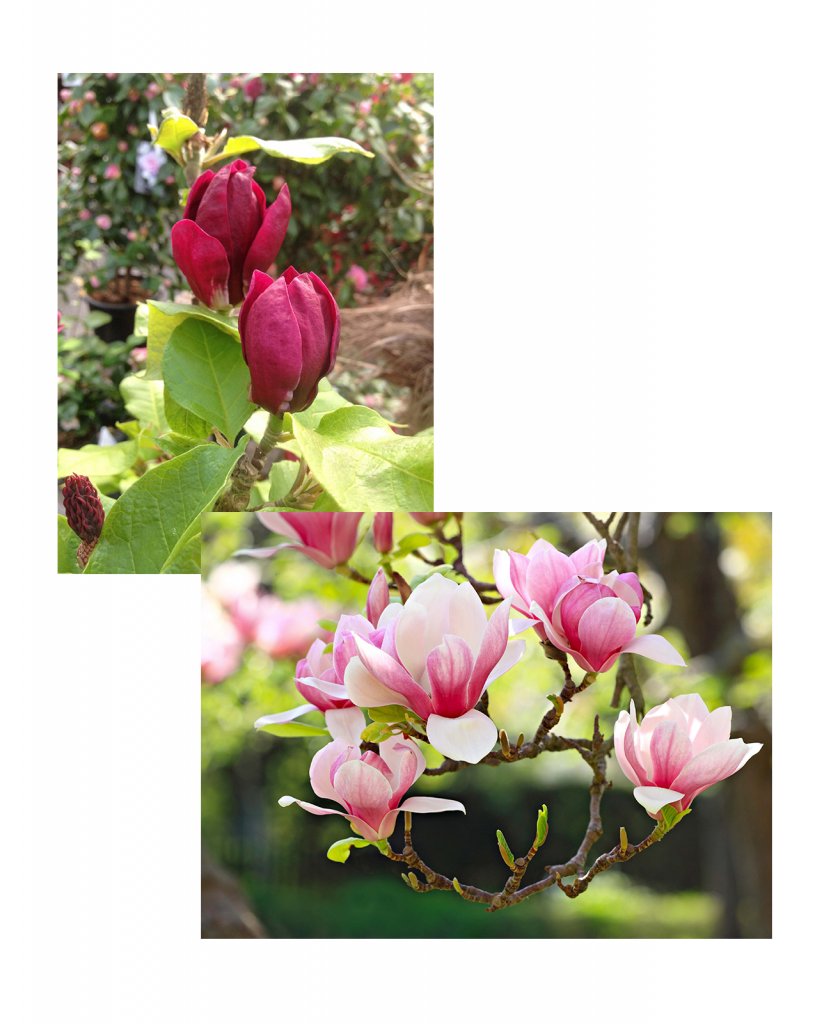 Both are small enough to fit in a courtyard and 'Genie' can even been grown in a large container, such as a wine barrel, providing you keep it well watered. They were both bred by Taranaki plant breeder Vance Hooper and won awards at the International Plant Trade Fair in Germany, in 2011 and 2013 respectively.
In fact, we have a knack for breeding magnolias here, with many internationally renowned varieties hailing from Aotearoa. Garden writer Abbie Jury, who married into the magnolia-breeding Jury family in Waitara, considers their best cultivar to be 'Felix Jury' – which her husband Mark bred and named after his father – because it has a huge cup-and- saucer flower form, blooms over a long period and is a gorgeous colour. "At its best, it's a very deep red, but more often it's a rich, rosy pink and is so distinctive we can pick it every time, even flashing past in the car at 100km," she says.
We have a knack for breeding magnolias here, with many internationally renowned varieties hailing from Aotearoa
Catherine Davies-Colley, who grows 150 deciduous magnolias in her garden in Poroti, Northland, agrees, saying you can't go past this variety's giant blooms. When it comes to red magnolias, Catherine loves 'Deryk', because it's the darkest red magnolia, and for white she recommends 'Billowing Cloud'.
Thanks to some clever plant breeders at New York's Brooklyn Botanic Gardens, there are also yellow magnolias. I grow 'Honey Tulip' (another gorgeous New Zealand variety bred by Mark Jury), which has the prettiest pale yellow goblet-shaped flowers. Or there's 'Butterflies' with yellow petals that seem to flutter, and canary-hued 'Yellow Bird'.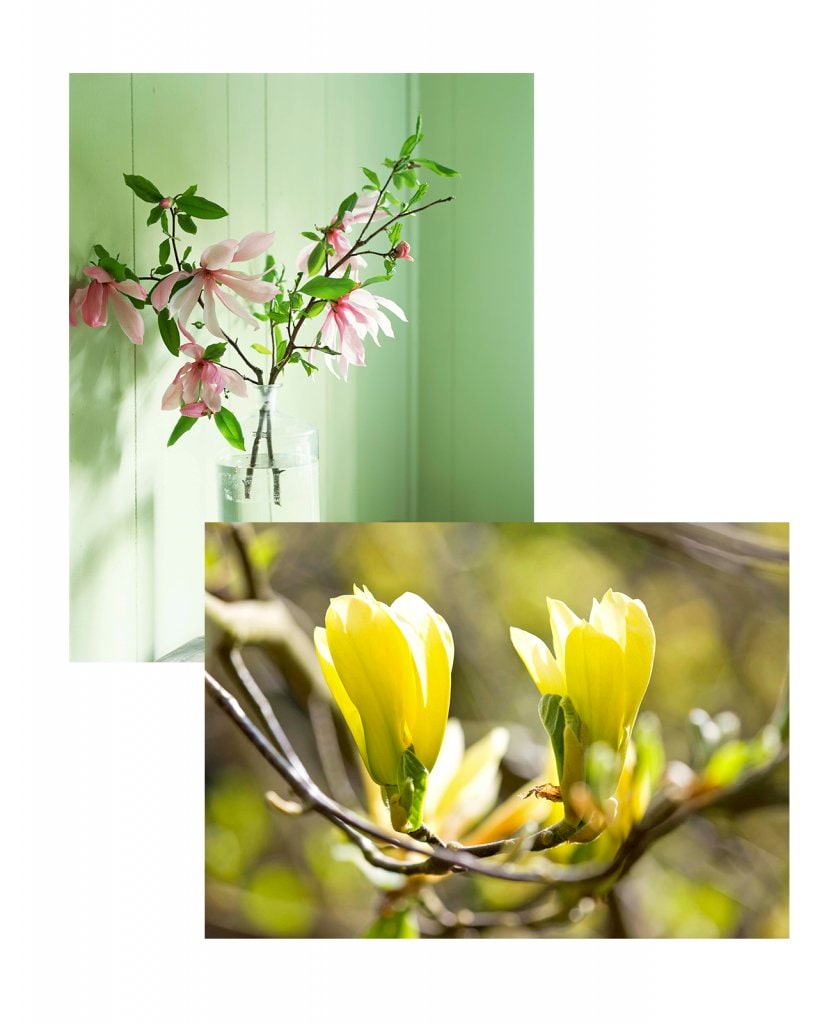 Some species are fragrant too, particularly the hardy Japanese Magnolia stellata, known as star magnolias. These are also suitable for smaller gardens, and tend to be bushy rather than tall (reaching around 1.5-2.5m in height), with floppy water lily-shaped flowers that range from white to pink.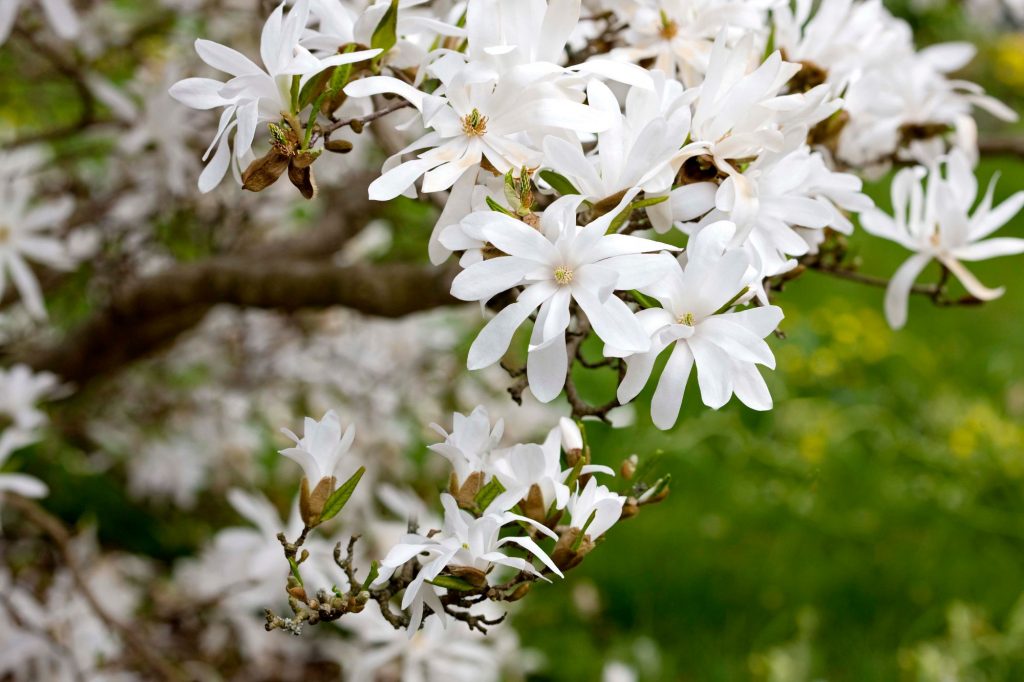 Planting tips
Magnolias like a spot in full sun or partial shade and a moisture-rich, free-draining soil. If you have waterlogged clay soil, you'll need to enrich it with gypsum and compost. Planting magnolias on a raised mound, so the water can flow downwards off their roots, will also help with drainage. Now is a good time to plant them if the ground isn't too boggy. Make sure you water them well during their first spring – tip a 10L bucket of water around the roots if there has been no rain for a week or so. Add mulch around the tree to lock in moisture over the summer months.