Ah, the euphoria of a good hair day. That immensely proud, slightly smug feeling when you've absolutely nailed your 'do and pulled off a salon-worthy style in the comfort of your very own bathroom. But how do you keep it looking its professional best all night and into the next day? Introducing the brand-new Lady Jayne Salon Pro Rechargeable Straightening Brush. I have been trialling this for the past month and it's safe to say, this super handy hot tool is going to be my secret weapon this summer.



It is a cordless, ceramic heated hairbrush, which has been designed for smoothing and styling. But where it really comes into its own, is how incredibly handy and easy to use it is when you're out and about. The chic black brush is compact and, due to its lithium battery, is super lightweight. This means it can easily be popped into your handbag, gym bag or overnight bag to tame and smooth your locks on the go.
Lady Jayne has almost 100 years in the industry and is the hair tools and accessories category leader. They know what women want when it comes to hair and have designed this new tool for busy modern life. To get a little technical, the brush works so well thanks to the power of its 37 heated fins with ceramic ions – ideal for frizz control and flyaways. It comes with a handy USB-C charging cable, so, like your phone, can be plugged in and powered up anywhere that has USB capability. It heats up in just 90 seconds to 180 degrees, which is one of five digital heat settings to choose from. One charge lasts 25 minutes of continuous brushing, which is more than enough time when you're using it to quickly restyle.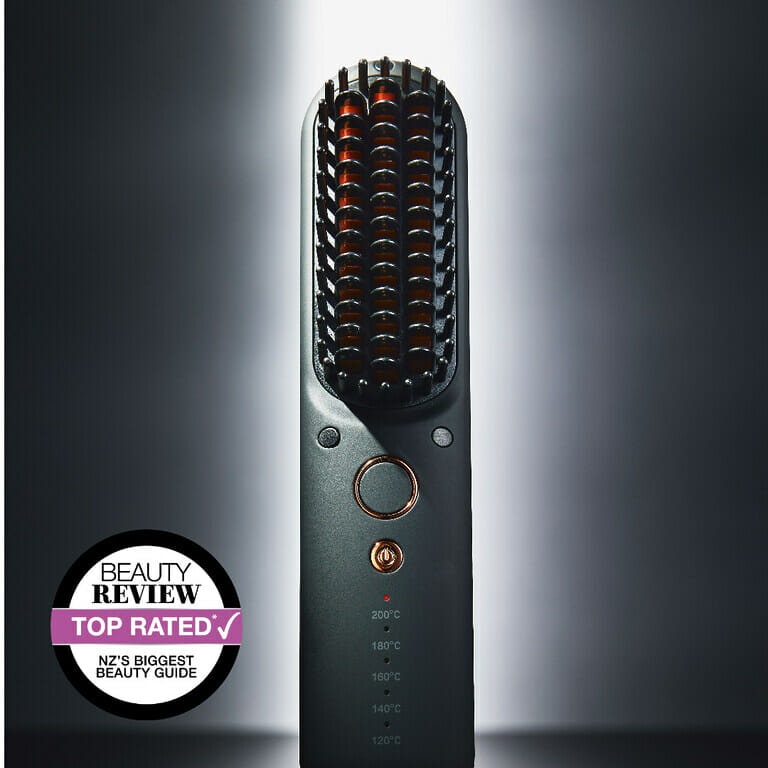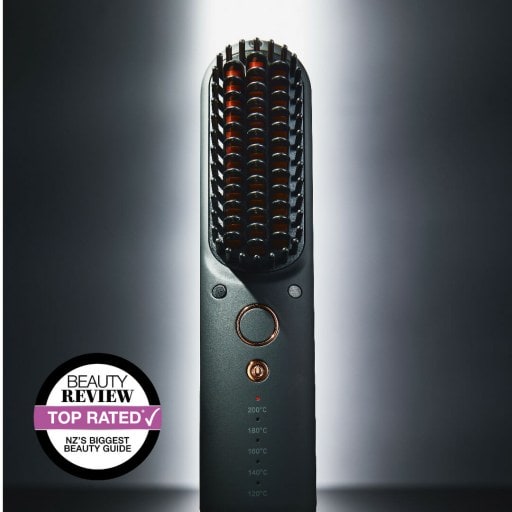 I have long and fine hair, but there is lots of it. There is also wild coarse curls lurking beneath, which I painstakingly tame every time I wash and blow dry. While Auckland's relentless rain and humidity would usually render my hard work useless as soon as I go outside, a quick once over with the Straightening Brush creates a smooth, sleek and magically frizz-free finish in two minutes flat. It works beautifully for all hair lengths and is ideal for women with fringes, which often just need a quick zhuzh in the morning. I'll definitely be packing it to take on my summer holiday. While the festive season is a good time to give your hair a rest from your main hot tools, the Straightening Brush is the perfect way to create a little bit of polish when you need it.