Radio, TV and social media sensation Bree Tomasel tells Siena Yates how tuning out the naysayers allowed her to live her dream.
While the country was in lockdown last year, Bree Tomasel was on our screens and airwaves keeping us entertained and our spirits buoyed. But behind the scenes, she was struggling.
No one would've known anything was amiss until Bree simply came out and said it, live on air. During what she called "one of the craziest times our generation will probably go through", she reminded listeners that it was okay if they weren't okay – because neither was she.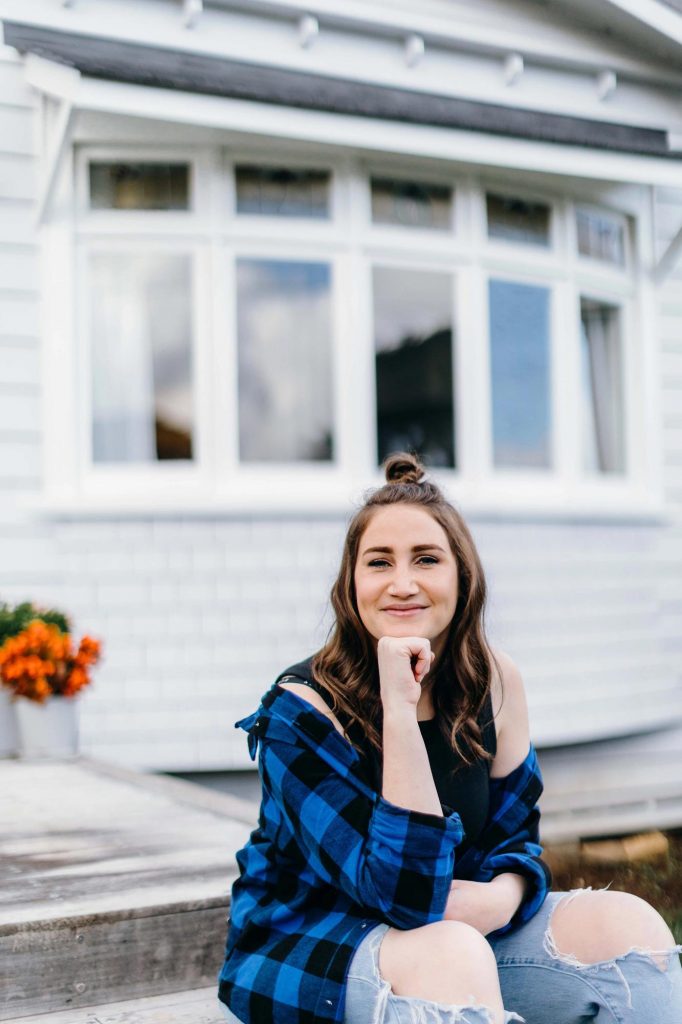 "For a good majority of my life, I've struggled with anxiety, sometimes crippling… panic attacks, social anxiety, insomnia," she revealed.
She asked listeners if they were feeling all right, adding, "If your answer is no, that's okay. Because I feel the same. Right now, I don't feel okay and it doesn't mean we're weird, it doesn't mean we're different, it just means we're being honest."
Fans got another glimpse into Bree's struggle earlier this year when she posted a video of her return to Australia to see her family once the travel bubble opened. She hadn't seen them in about 18 months – easily the longest time she's spent apart from them in her whole life.
Even now, she says, "I can't even watch that video because it just makes me upset. It was the most amazing moment to be able to surprise them and just to see them. It was super emotional."
It was so emotional that when Bree saw broadcaster Hilary Barry at work the following week, she heard all about it.
"She points at me in the hallway, and she goes, 'You! You bitch! You made me cry on the weekend. I watched that bloody video of you and your family and I bawled my eyes out,'" Bree recalls through much laughter.
"She and I started talking about it and we just started crying again. But it was like, wow, this is something that really connected with people as much as it was emotional for me as well."
Finding that connection is what Bree has built her life and career around, and it's why she knew from a very young age that she wanted to work in radio.
Bree, 31, grew up in Stanthorpe, a "very, very small country town" in Queensland, Australia.
She was raised on an apple orchard by her dad Stephen and mum Dianne, and was the "classic middle child" between older sister Amber and younger brother Aiden.
She did the majority of her schooling there before finishing high school at a Brisbane boarding school, where she went to pursue sport.
"I played every sport under the sun – softball, soccer, athletics – and did it all at quite a high level," tells Bree, who represented her state many times over the years.
By the time she was 20, Bree was nursing several serious injuries and realised not only could she not do sport forever, it wasn't where her passion truly lay.
"I kind of reassessed my life and was like, 'Do I want to do this for however long you can play high-level sport, and what do I do afterwards?' I always had a passion for making people laugh and my dream job was always in radio. When I was younger, I used to tell people that was what I wanted to do."
For years, she let naysayers convince her it was a "pipe dream" and couldn't happen for a small-town country girl like her, but as she got older, Bree thought, "Why not?"
"I didn't know if I could do it, but I was like, I'm gonna give it a bloody red-hot crack."
She did a four-year journalism and communications degree at the University of Queensland, undertaking a three-month internship at local station Nova. Once her three months were up though, she simply refused to leave. She took on any and every job she could, at one point doing four at once and working seven days a week, just to stay employed at the station.
"I was like, 'I just want to see if I can do this. I don't want to leave when I'm in the place that I want to be and not be able to say I tried,'" she explains.
It worked. After years of hard slog, she finally made it on air doing a weekend breakfast show, and was later able to move to a full-time breakfast show at CFM near Sydney. "It was like living the dream," she says.
It wasn't exactly the dream though. Bree had a lot of ideas, but was told they weren't appropriate for the station. So instead, she started putting it all online and her social media star rose in earnest.
"It was an outlet on a platform where I have control, I have the say over whatever I post and then… it kind of took off a little bit," she says, surprisingly sheepishly.
"Kind of took off" is a vast understatement. The first video got a million views in just a day or two. About a month later, she posted a video starring her mum Dianne and it racked up two million views in 24 hours.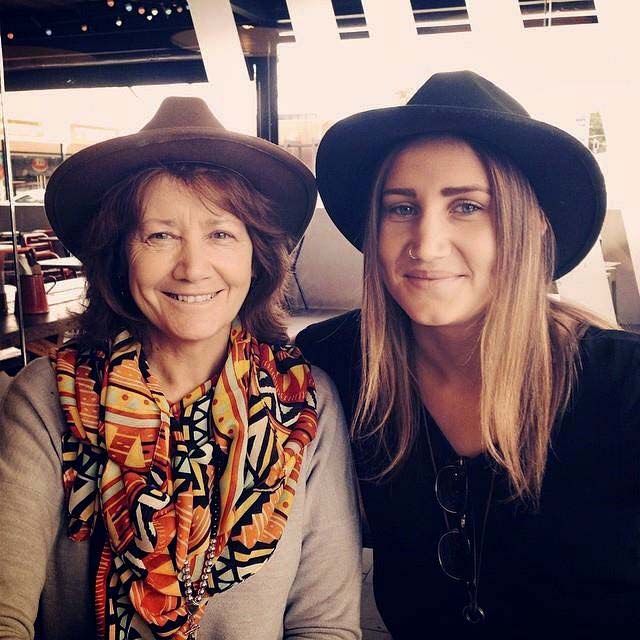 The decision to include Dianne – whom Bree constantly pranks – was entirely off the cuff. "My mum and I have always had that relationship, but one day I was like, 'I'm just gonna pick up the phone and film some of this'." The decision earned both of them a massive online following.
"It just went ballistic. People seem to gravitate towards her, and I get it, because she's the most amazing person I've ever met. I love her so much; she's my favourite person in the whole world.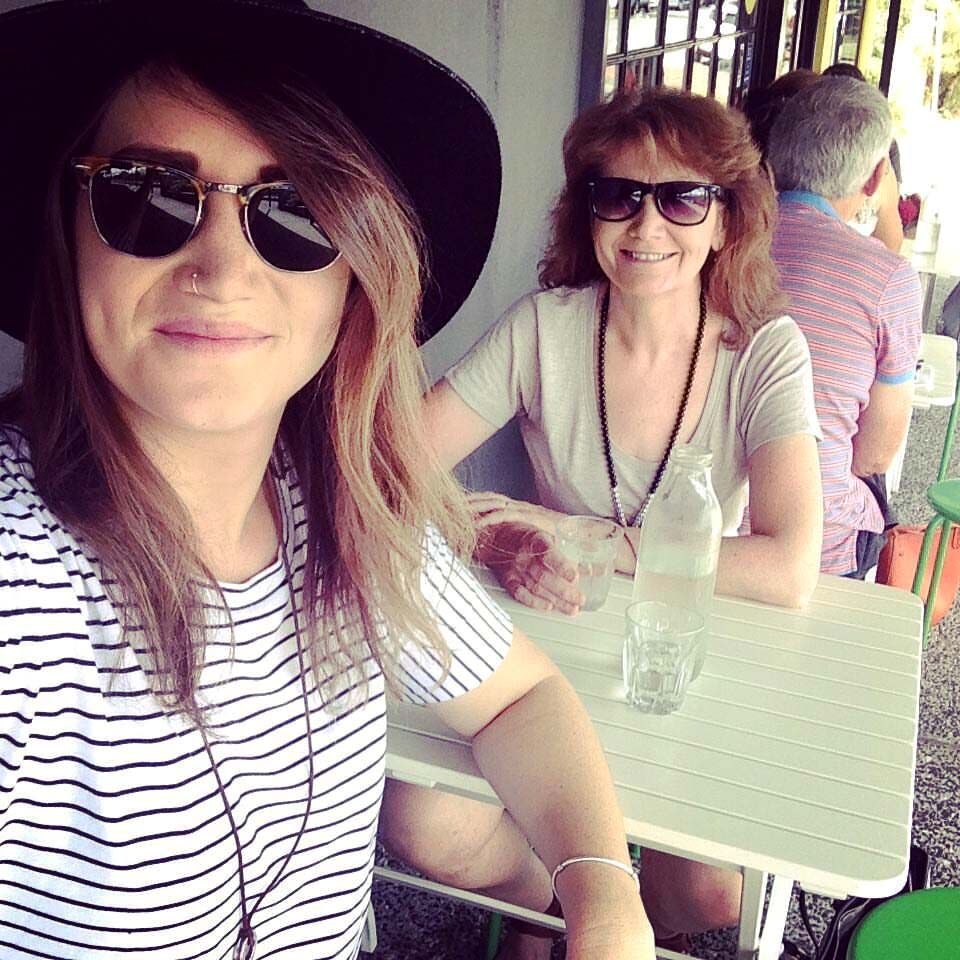 "I think people love her because she's so real and genuine, and hilarious without trying to be. My favourite thing about doing those videos is where people recognise it's not just me taking the piss out of my mum, but that our relationship is actually a really nice thing and we're super close. Obviously, I wouldn't be doing that to my mum if we weren't!"
It's not just me taking the piss out of my mum… our relationship is actually a really nice thing and we're super close
Bree's family has always been tight-knit, which is why, when her social media presence got her noticed by the bigwigs here in New Zealand and earned her a job offer from ZM, the decision to make the trans-Tasman move was a difficult one.
It took about six months and Bree rejected the offer a few times, not just because of her family, but because she'd worked so hard for so long to get to where she was in Australian radio.
"But eventually I thought, 'What am I going to regret more? Am I going to regret going and it not working? Or am I going to regret not going and not knowing what it would have been like and if it would have worked? I needed to go because I never want to look back at my life and have regrets because I was too scared to do something."
She's now been at ZM for four years, and not only has her radio career taken off, she's become a beloved TV star, first co-hosting Celebrity Treasure Island, then appearing on shows like Have You Been Paying Attention?, and of course, hosting You Got This! during lockdown. Now, she's got a second season of Celebrity Treasure Island hitting screens on September 6.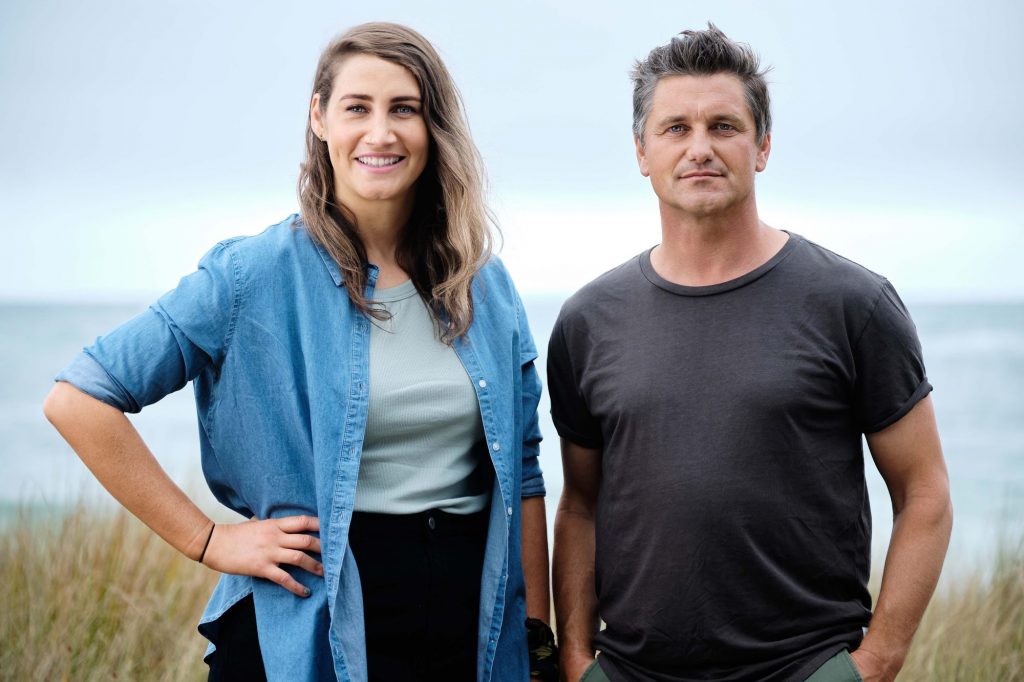 With a prime time radio show, a prime time TV show and an online following in the hundreds of thousands, it's pretty safe to say Bree is living her childhood dream, but how has her newfound fame changed her life?
"Not bloody much!" she laughs. First off, she firmly rejects the label of "famous". But secondly, she points out, "I'm still the same country girl who's rough around the edges and trying to get coupons online to save on my Domino's pizza on a Friday night."
The only difference is that she's able to reach more people, because again, everything comes back to connection.
"I just feel like I've got a lot of friends – instead of whatever being Z-list-celebrity famous is like. One of my favourite things is when someone comes up to talk to me about something that I've done and they've got something out of it. But that definitely doesn't happen all the time, especially not in Auckland. People in Auckland don't give a shit,'" she laughs.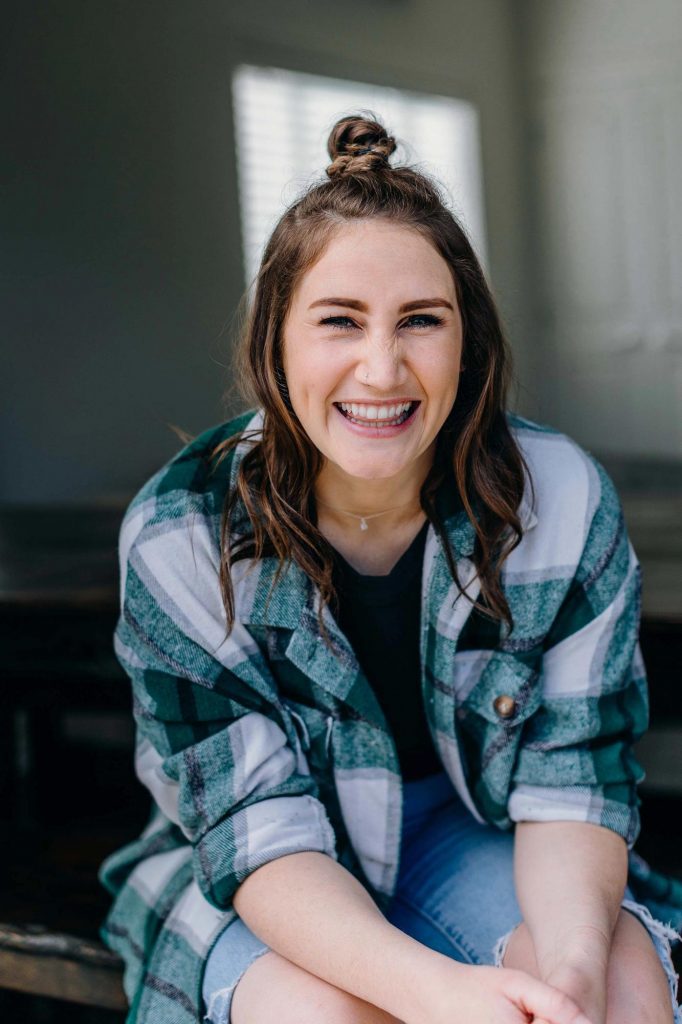 But Bree learned a long time ago that creating and maintaining those connections requires her to share a lot about herself. Last year, that included opening up about her mental health for the first time, after struggling with anxiety during lockdown.
"I think people felt like, 'Here's this happy-go-lucky person who just doesn't appear that way, but she's talking about how she feels, and she feels how I'm feeling.' It makes people feel less alone. To be able to do that and connect with people on that level during something that's so horrible was pretty special," she says.
Bree has also been relieved to be able to open up about her bisexuality on air and discuss her dating life; something she'd previously held back on, as previous bosses discouraged her from risking alienating audiences.
Now though, she's in a place where she talks openly on air about dating both men and women, with absolutely zero fanfare.
"I think I'm at that point in my life where I'm like, 'I don't want you listening to our show if that's the type of person you are, if you're gonna judge me on that one thing I have no control over. That's not my problem, that's your problem.'
"I feel like it always held me back a little bit when I didn't share those parts of my life, because people probably just felt like, 'Who is this person?' You miss that real, deeper connection with people because you're not sharing such a big part of yourself."
So now that she's living her dream and no longer being held back, you have to wonder: what's next? What's the dream after the dream?
Continuing to do radio, for one. She says, "As long as people will have me or as long as I have an opportunity, I feel like I will never not do radio."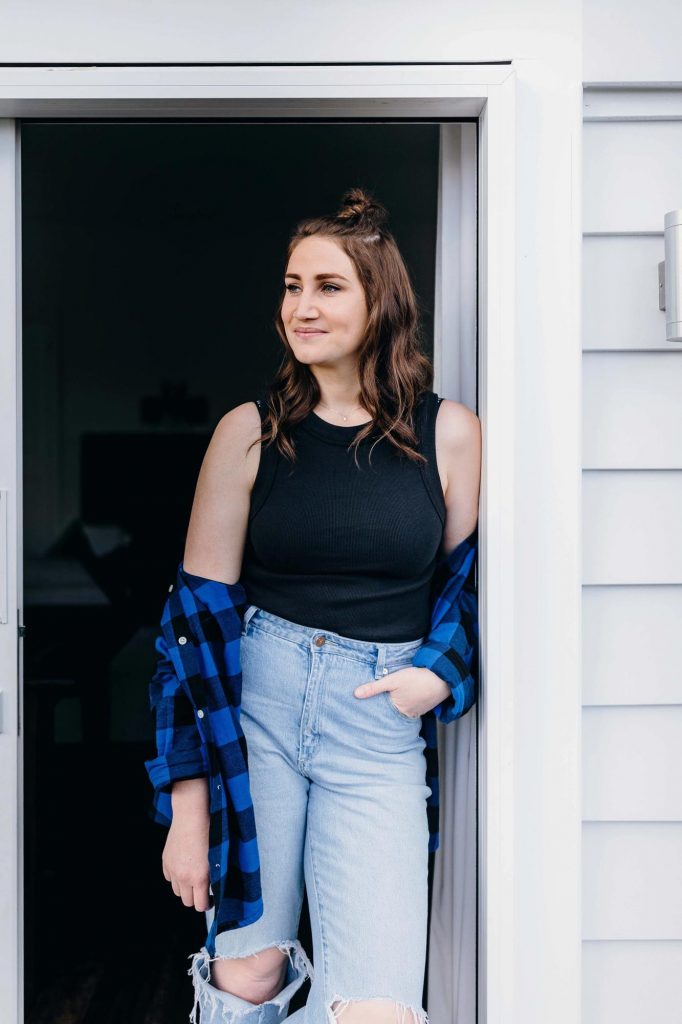 But of course, there's more. Bree is currently developing an idea for her own show, is in the process of writing and developing a podcast, and has her sights set on branching out from TV presenting to acting.
"There are heaps of things, but also sometimes I think I probably do too many things at once, so I also just love enjoying what I'm doing at the moment. But you should always have a goal or a dream, even the pipe dreams that people tell you you can't do – I've done six or seven pipe dreams that people told me I couldn't do, so now I'm just sitting here like, 'What else can I do?'"