Isabelle Weston, daughter of Kiwi legend John Britten, takes us on a tour of her favourite eateries, shops and museums in the vibrant Garden City.

What is the history of The Britten Stables?
The Britten Stables has been home to three generations of Brittens. It's steeped in history and has twice been revived from near destruction.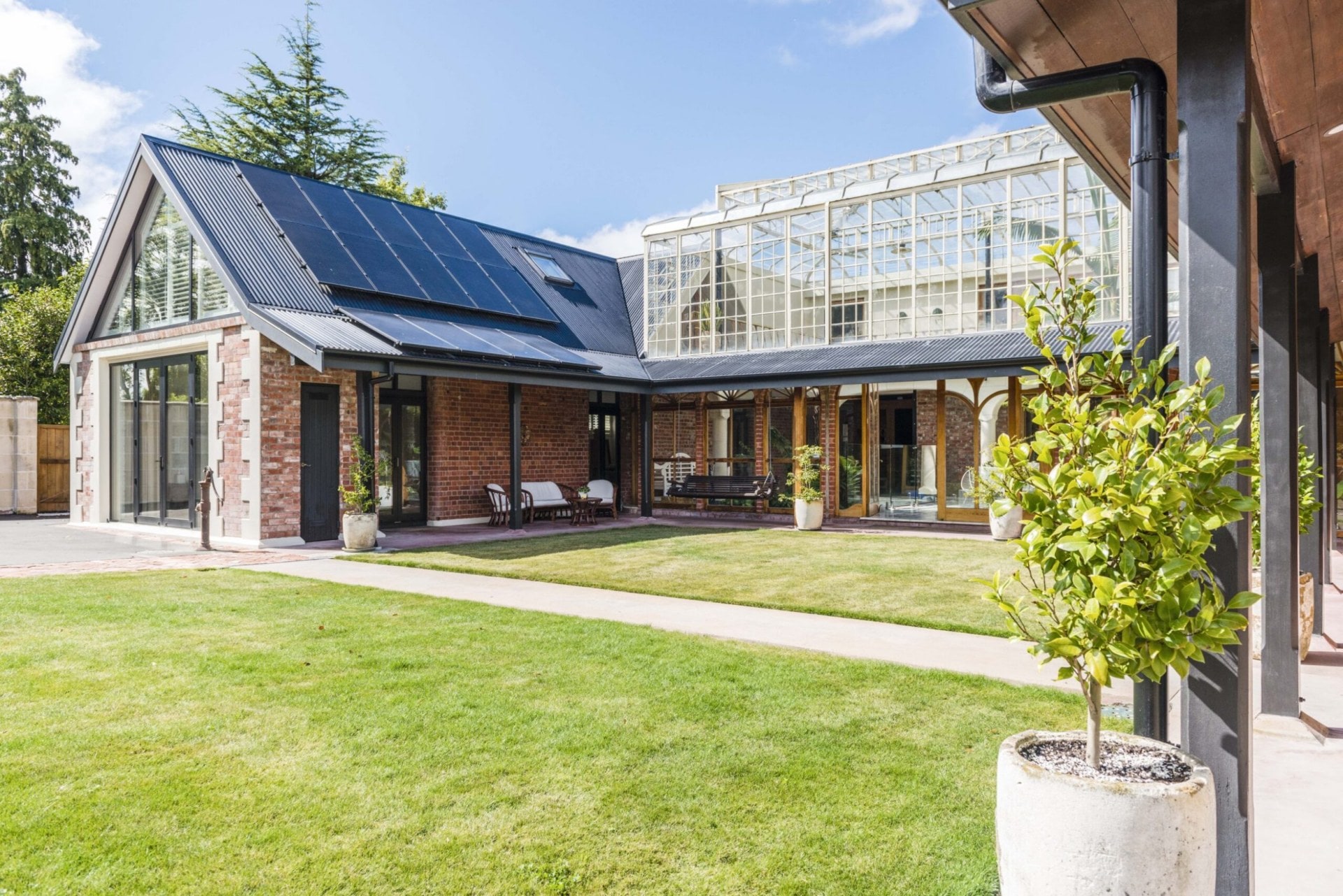 My late father, the motorcycle designer and engineer John Britten [who invented the iconic Britten V1000 motorcycle], converted the former Mona Vale estate's horse stables into his home and workshop in the 1980s. It's a unique dwelling.
My father was inspired by London's Kew Gardens and recreated a glass palace filled with trees, marble, and limestone pillars.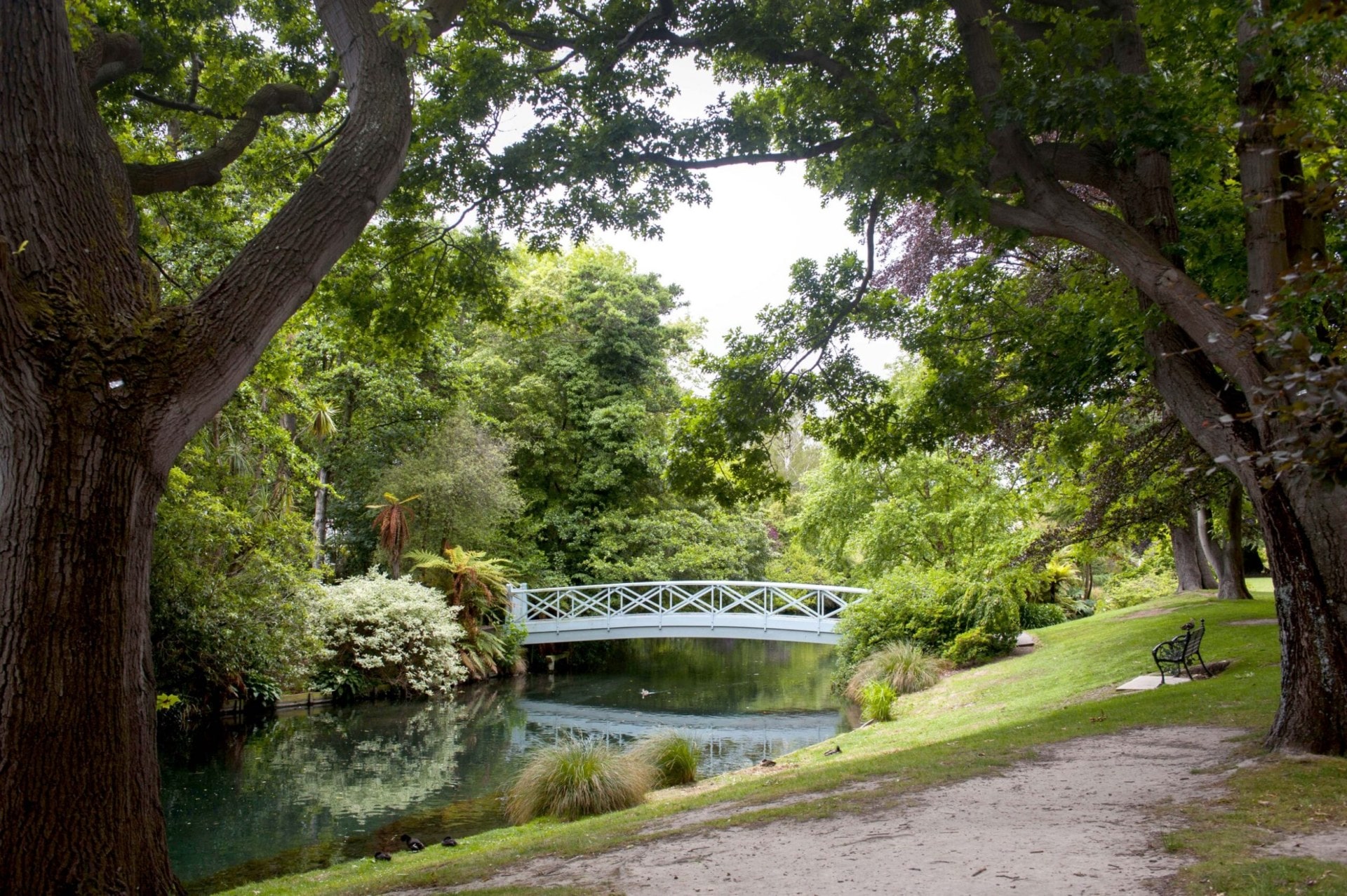 Who lives here?
My husband, Tim Weston, and our daughters, Adaline, five, and Raphaela, one. We live in the main homestead, on the west side of the conservatory. We have three bedrooms, all with en suites, a toy room, lounge and kitchen.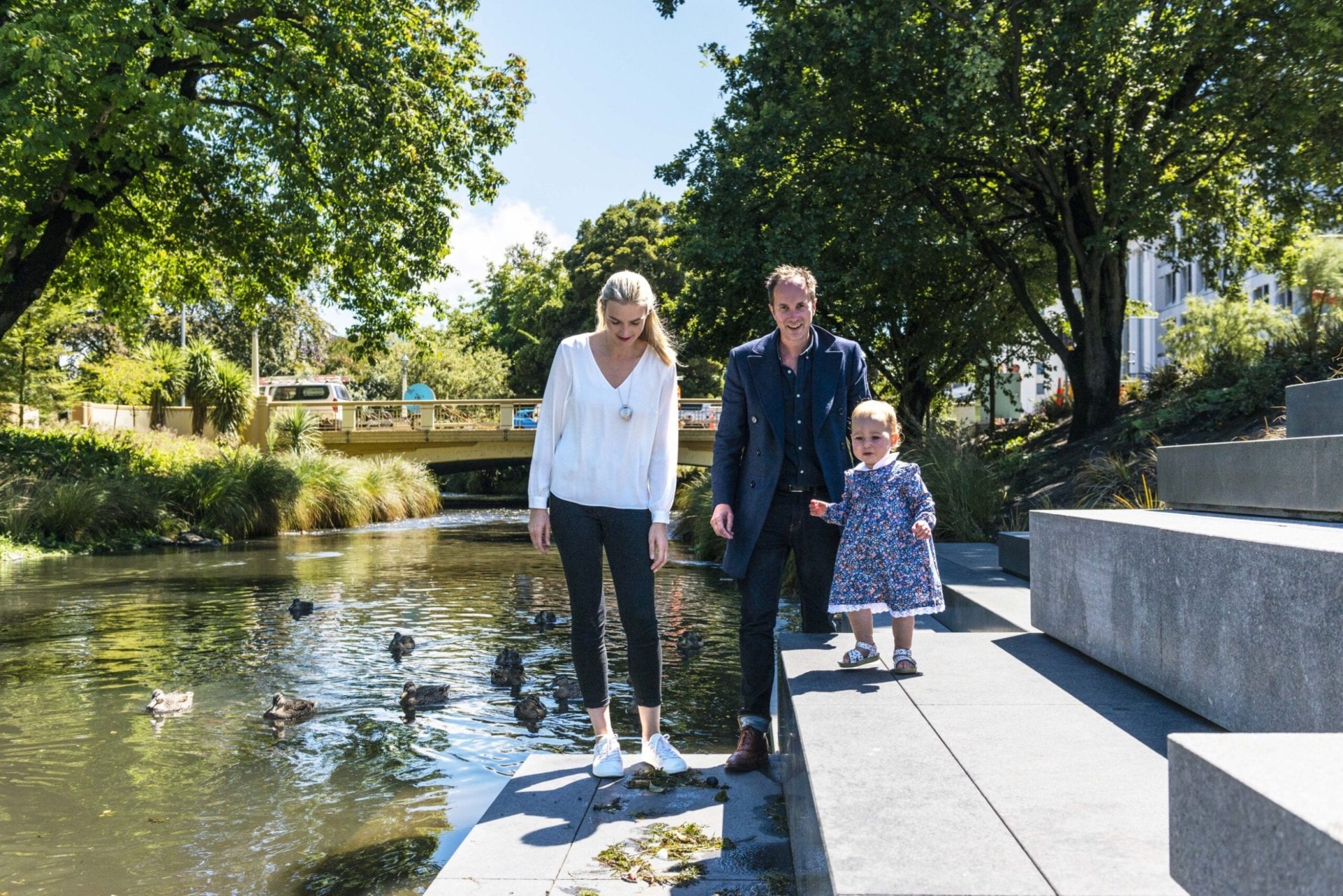 Why did you decide to restore the home?
The house was badly damaged in the 2011 earthquakes and was deemed unsafe to live in and uneconomic to repair. After numerous conversations with Mum, who should have developed the land for her own personal benefit but simply couldn't pull the house down, I felt compelled to save it. Being born in the home, I have an incredibly close personal connection to it. Tim was easily persuaded and took charge of the mammoth effort to restore, strengthen and repair the property.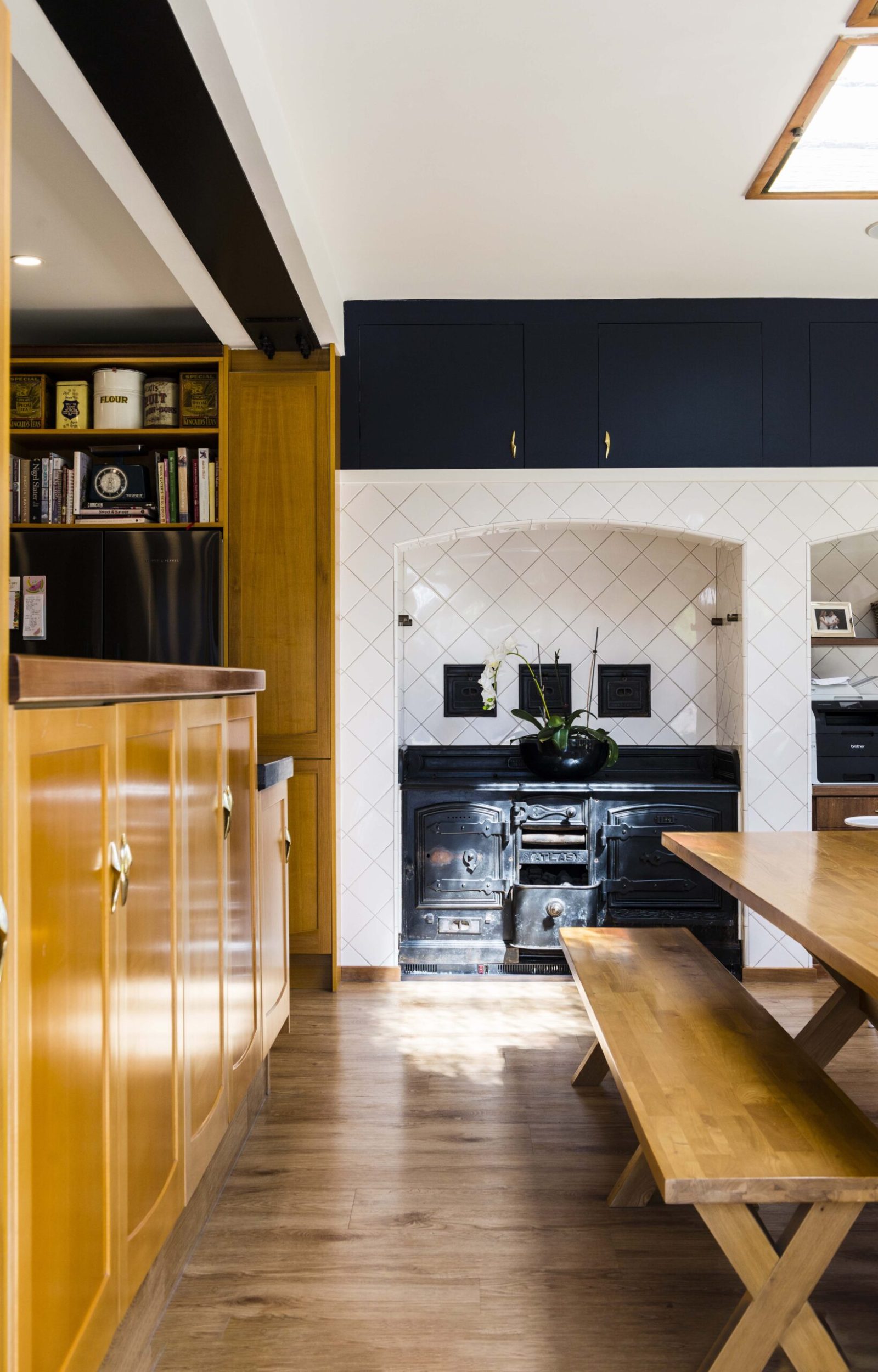 What are your favourite memories of the home?
My two siblings and I were born here. It was paradise living at the stables as a child. Dad was always tinkering away in the workshop garage, and if we were interested we would go in and help him. Dad built a climbing wall/fort in the garden. On summer days we used to love splashing about in the pool.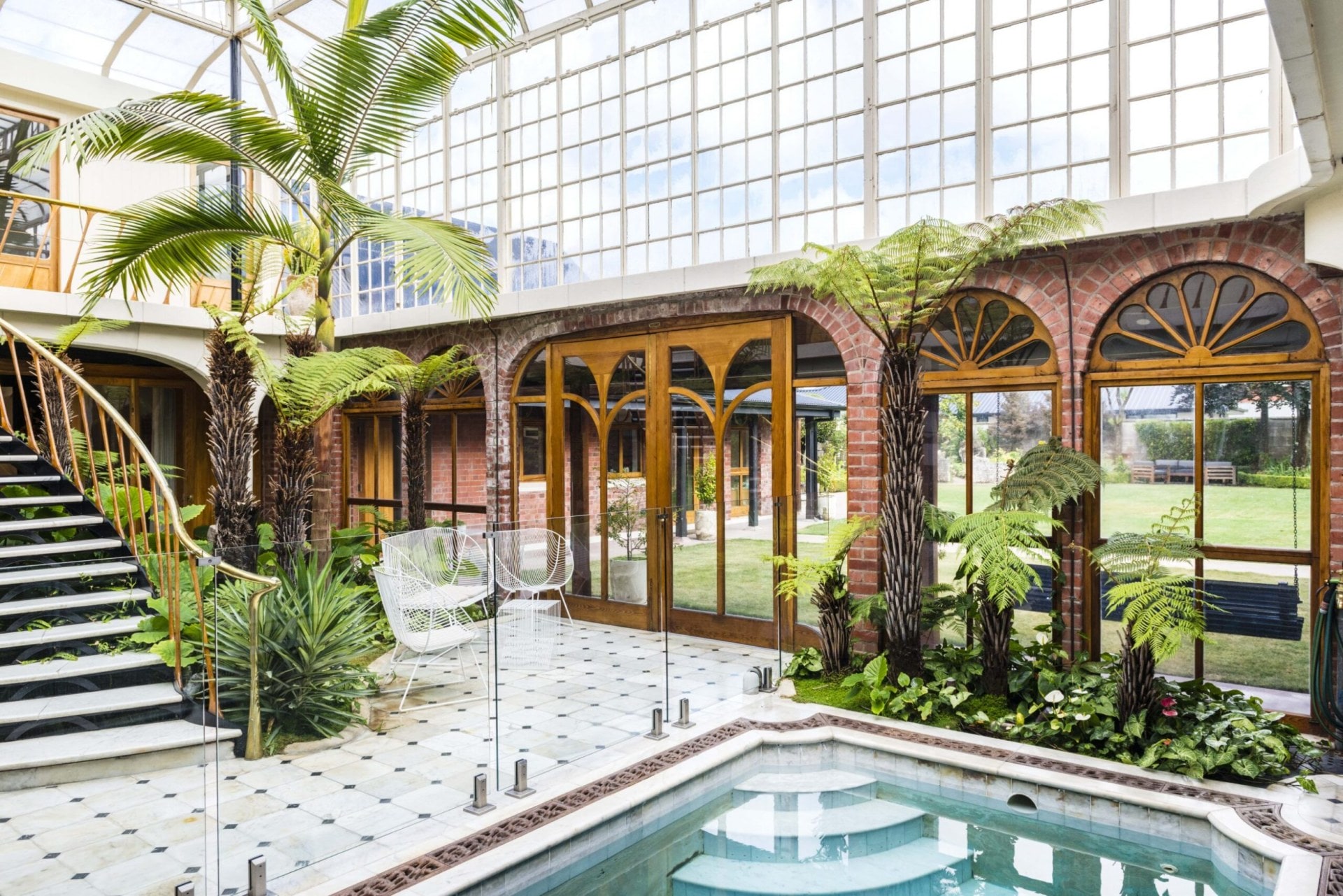 What was it like restoring such a special space?
The process was the challenge of a lifetime. It was incredibly stressful and it felt like we were met with challenges every step of the way. We are thankful that it's over and would never look to take on a project of this scale again. We are so proud of everything we went through to get here.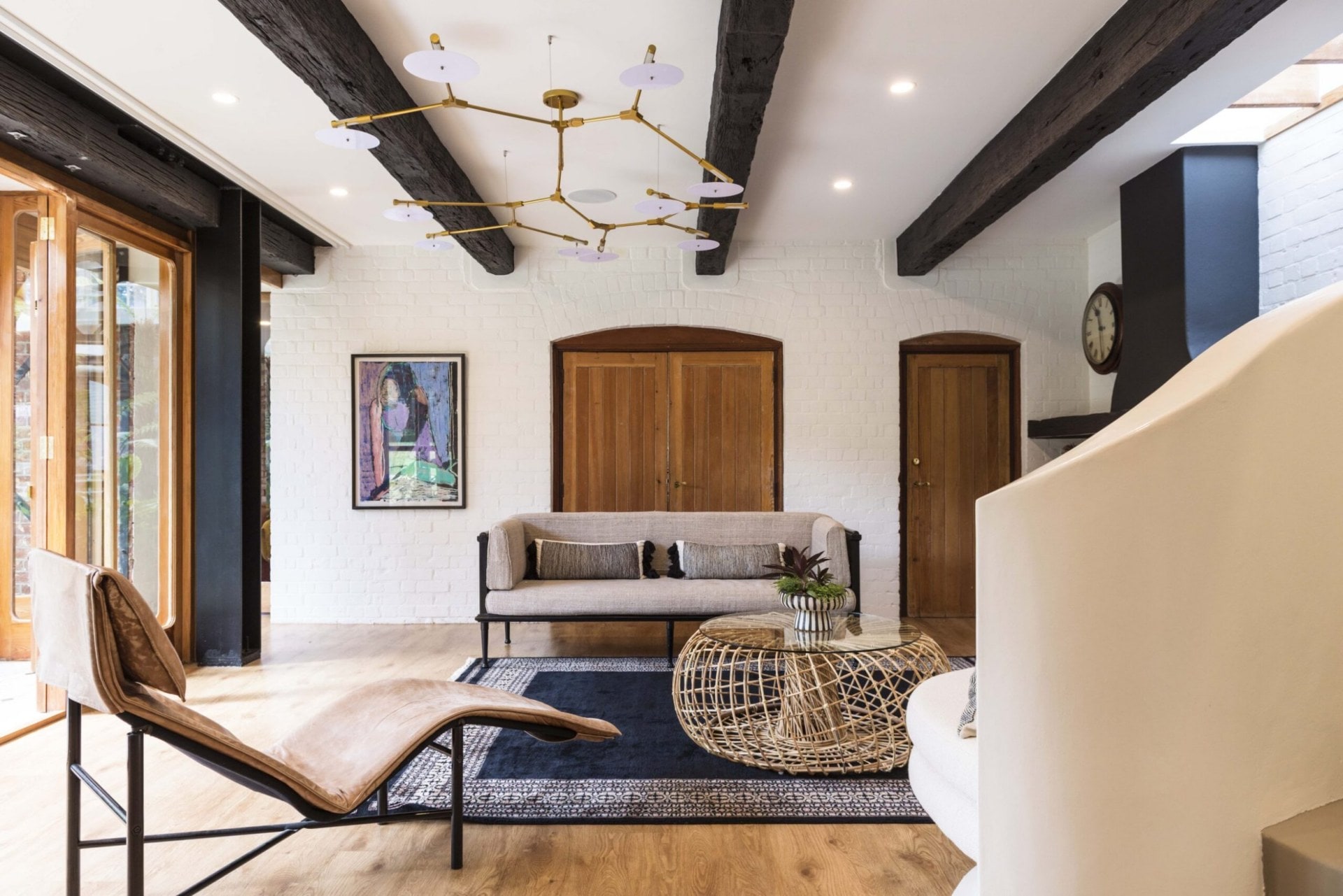 And not just of ourselves but of everyone who helped and supported us through the project. While the process was soul-crushing at times, the enormity of the journey has begun to give way to the satisfaction of getting to live back at the stables.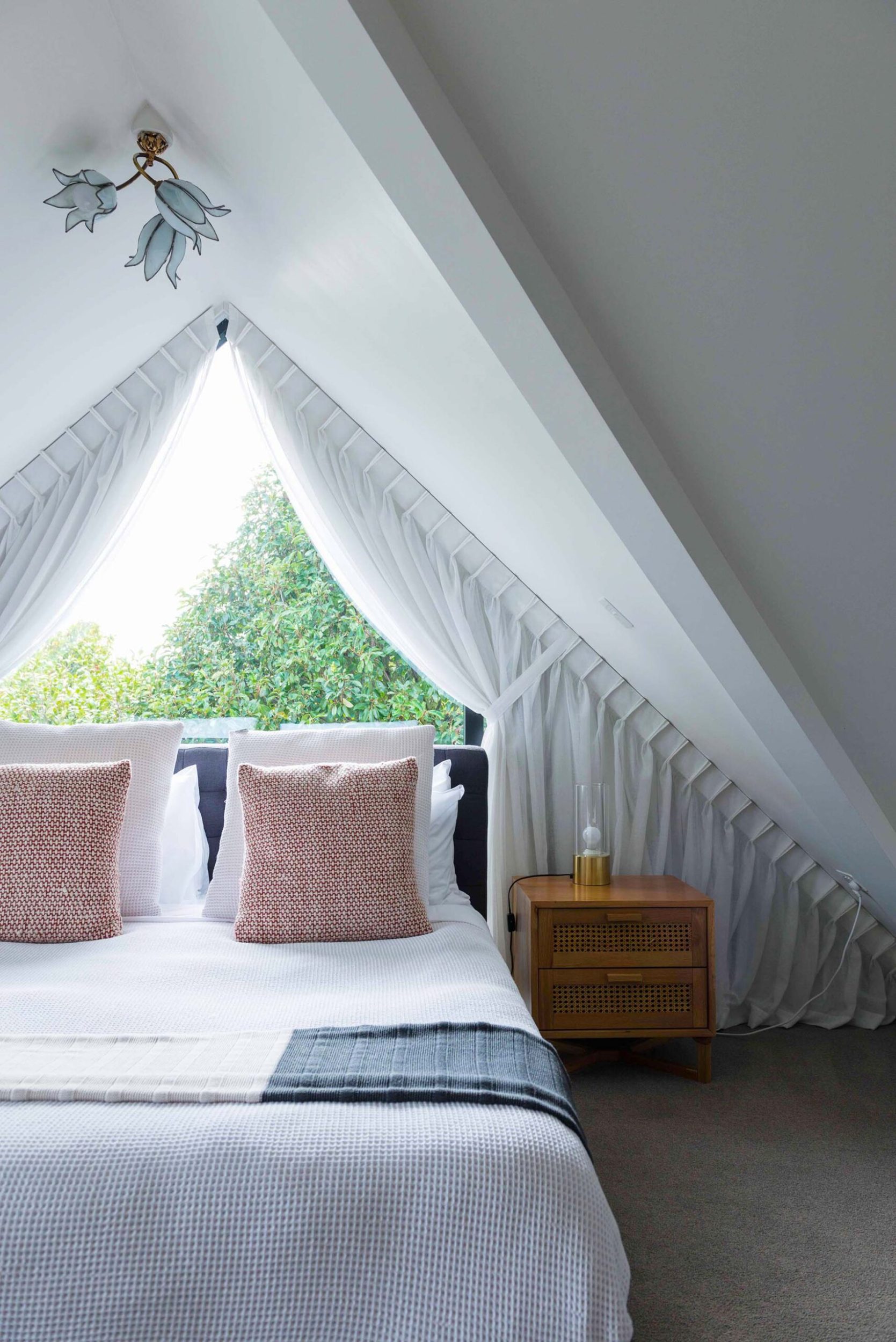 The feeling we get seeing our guests' faces light up in awe is indescribable. To have turned our family home into this amazing new place that we get to share with people every day is the best feeling ever. The long road to get here makes that feeling all the more special.
How would you describe the interiors now?
Matching our contemporary tastes with the heritage of the stables has been a unique challenge. I feel proud of what we have created in terms of style. It's functional, comfortable, interesting and elegant.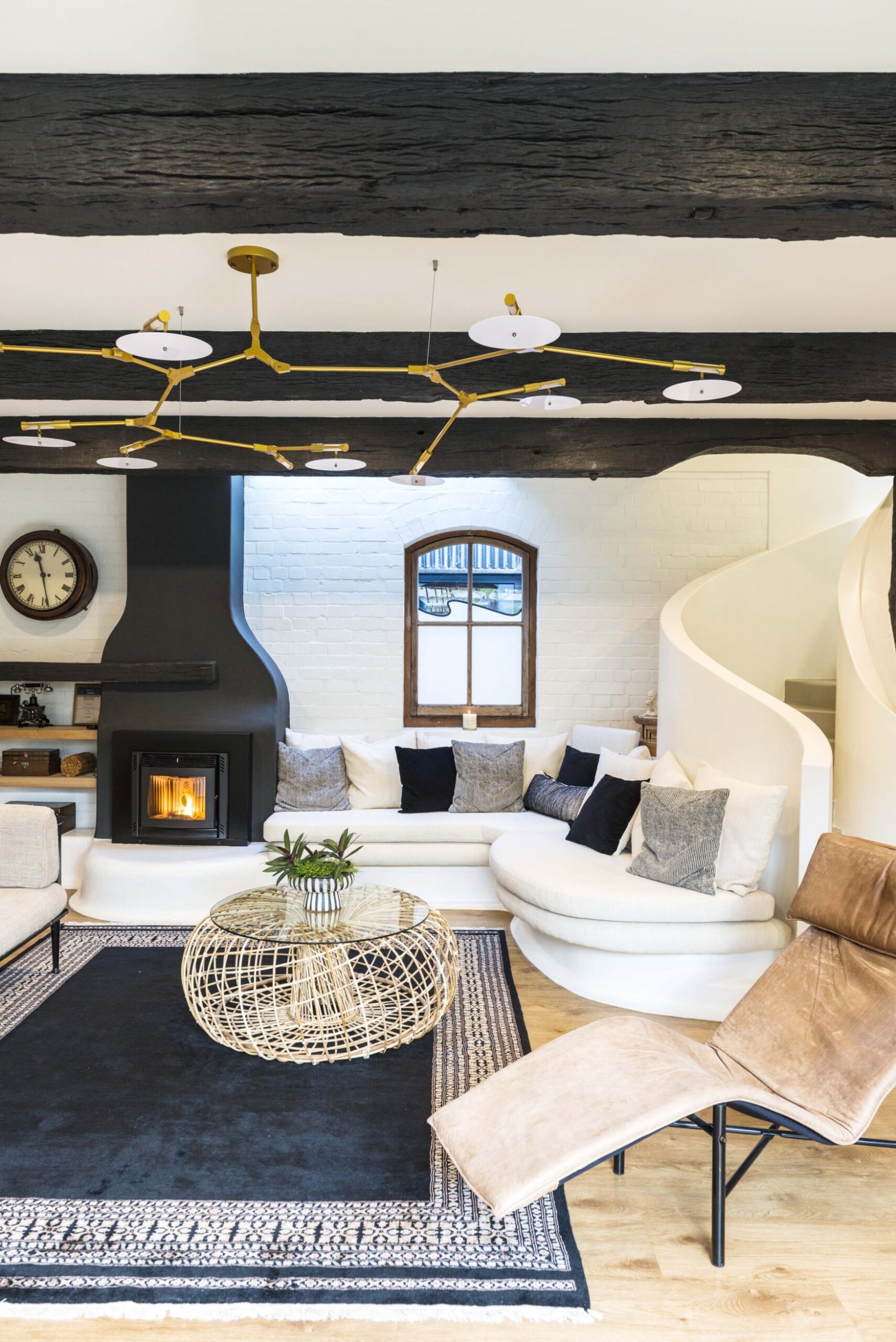 What is your favourite feature post-conversion?
It has to be the 15kW solar system we put on the roof. It was a $60,000 investment but pays for itself in only five years. It's so rewarding to see the solar gains we are making daily.

Is it a lot of work to look after the old dame?
It's an absolute maintenance nightmare. Hence we run the B&B and host events at the stables to help us with these annual costs. We used to do a lot more ourselves, but now have a gardener once a week, window cleaners quarterly and a cleaner daily to service and clean the guest rooms and common areas. To vacuum and mop the house takes around four hours, simply due to its size, so it's a full-time job.

What do you love about your city?
I love how accessible Christchurch is to parks, the ocean and the central city. It's vibrant and new, in many ways, and very green. It's a fantastic place to live with little ones.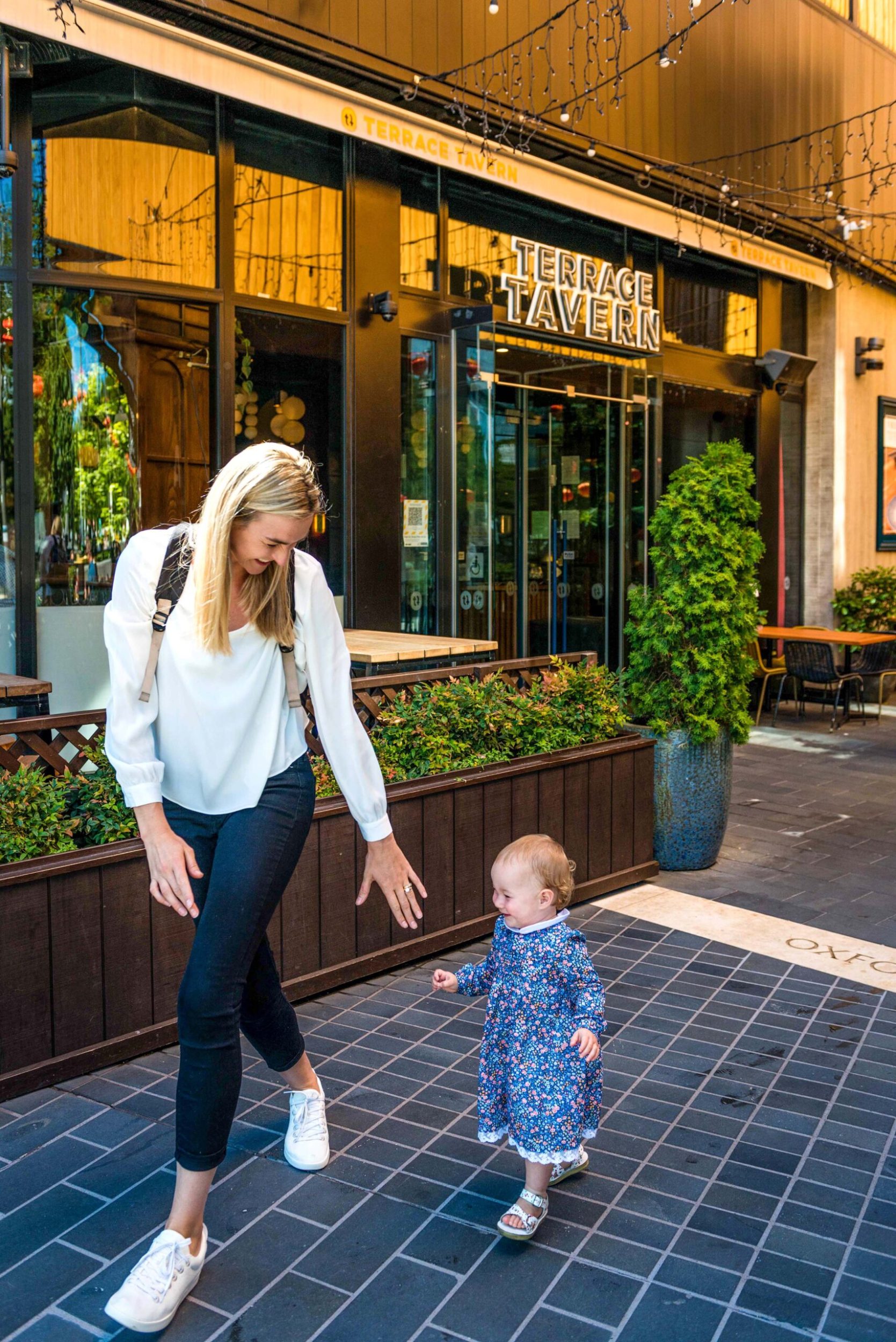 What do you enjoy doing within walking distance of your home?
Hagley Park, Canterbury Museum, Christchurch Art Gallery and Mona Vale homestead and gardens are all within a short and lovely walk.

What are your favourite nearby eateries?
Our favourite local spots are Park Ranger café, and Rogues of Rotherham and Dux Dine restaurants. Favourite eateries in the central city are Earl, Terrace Tavern and King of Snake. The Pink Lady Rooftop bar is fantastic and the Riverside Market is great. Mapu in Lyttelton is an incredible new dining experience.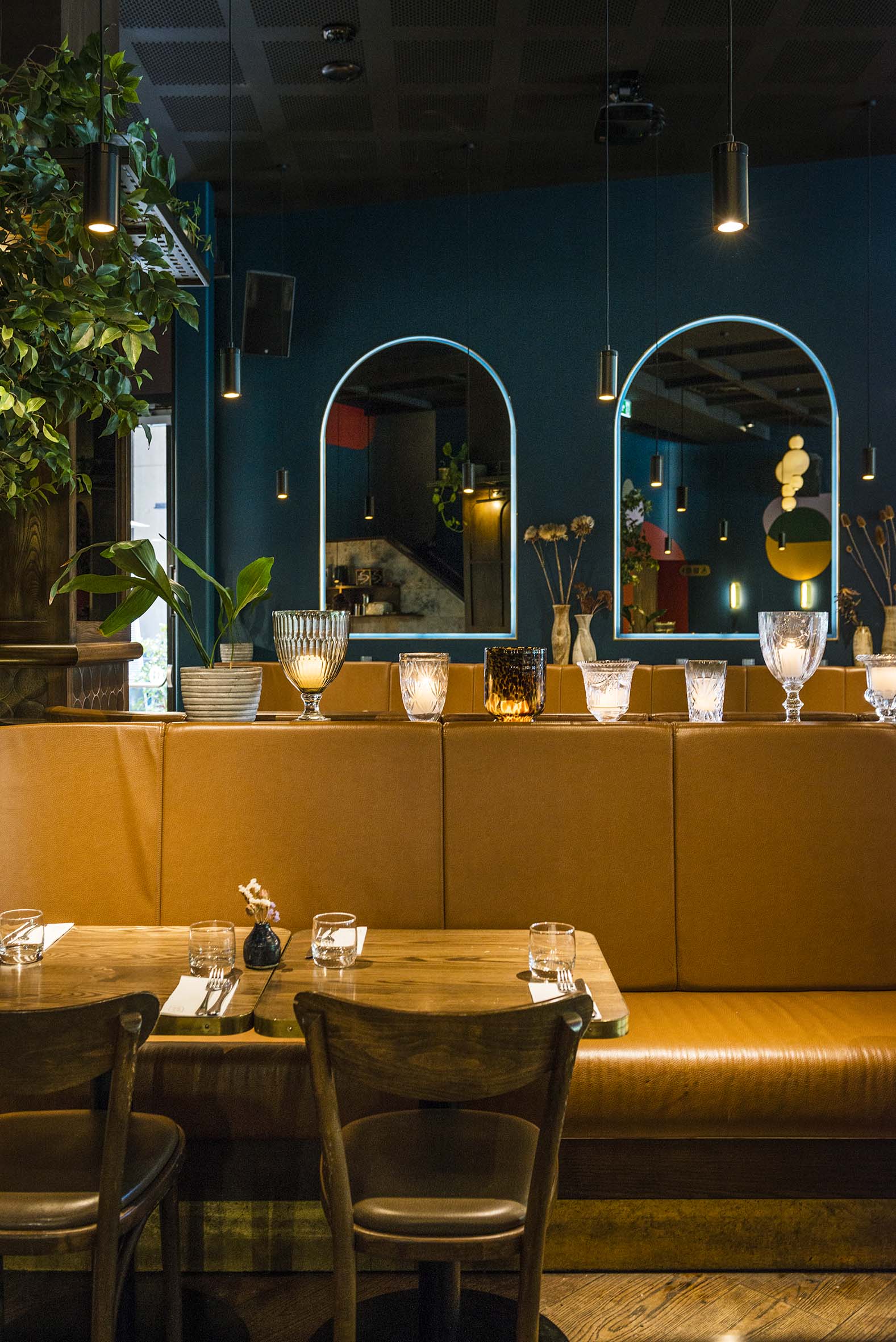 Favourite places to shop?
I love to shop at different price points and I'm always looking for that special piece or amazing bargain. For basics, I love Nood and Freedom, and for those special pieces I like Frobisher, Contempa and Ico Traders. I also buy second-hand and like to re-cover or revamp. Furniture should be layered and textured – and not all have the same look or be from the same era or shop. It should be a good collection of things that you have picked up over time that gel together. I'm always looking for these types of pieces, and I love seeing them in other people's homes.

Where do you recommend guests explore when they stay?
I recommend visiting the Canterbury Museum and the 185 Empty White Chairs earthquake memorial, riding on a tram or a gondola, hiring a paddle boat from the Antigua Boat Sheds, walking the Godley Head Loop Track, and checking out the Christchurch Farmers' Market and The Tannery and The Crossing shopping centres.

How have you responded to the challenges of the past year?
At times the uncertainty has been difficult and we are definitely a lot quieter than pre-Covid. This is a challenge that many have faced and we feel very grateful for the local support we have received.
We have introduced some fantastic rates, which have encouraged lots of locals to come and relax, enjoy and celebrate at the stables.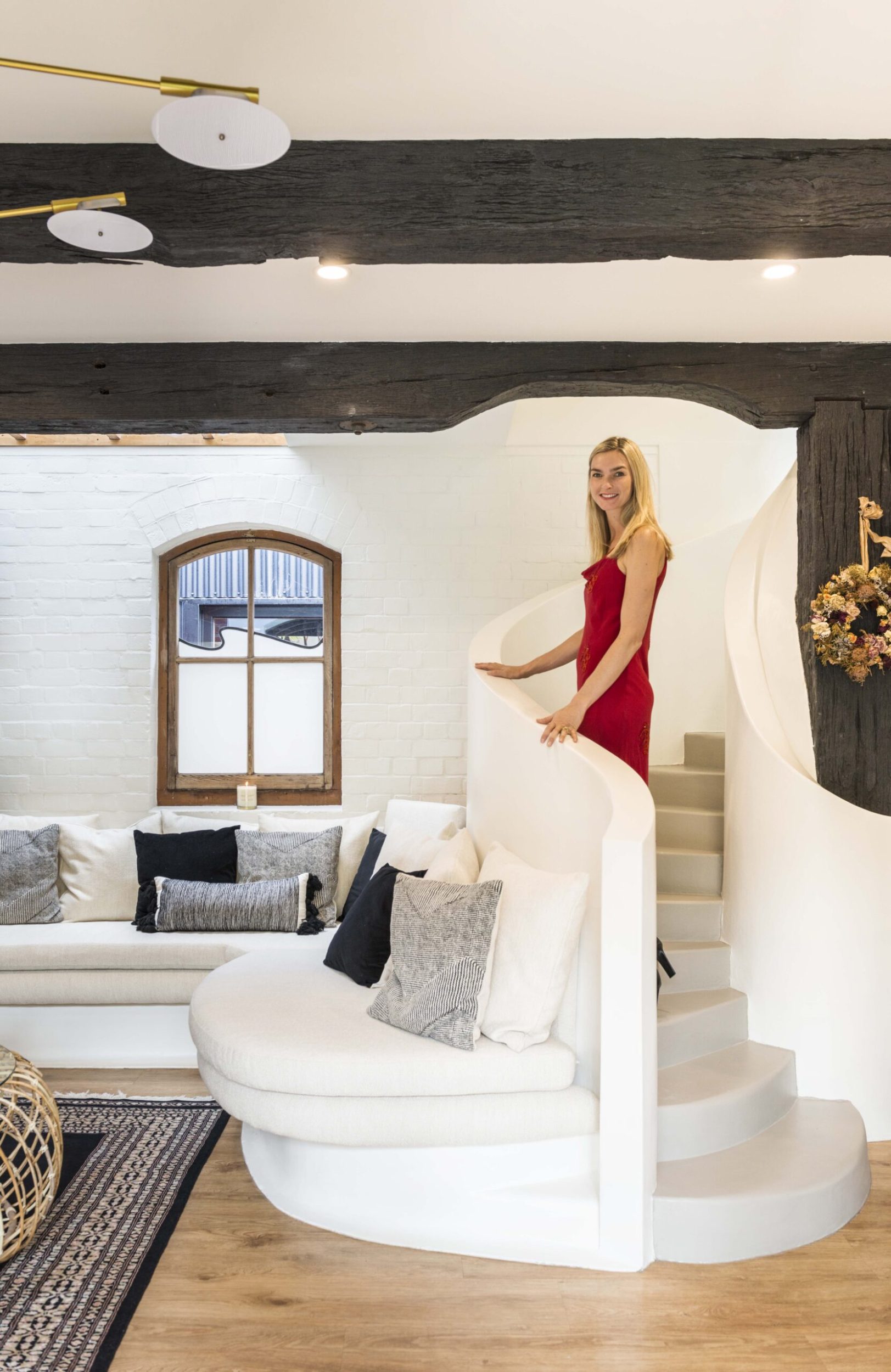 What's next for your family and The Britten Stables?
Although we're still running the stables as a B&B, last year we began hiring it out as a venue for events such as weddings, reunions and corporate retreats. Whatever the future holds, The Britten Stables will continue to grow and be shaped by our family, just as it was when I was a child. We hope in the future to bring the Britten V1000 home and set up a Britten museum, with an eye to having the stables registered as a heritage building. Exciting new territory is on the horizon. The Britten Stables for us have been a tale of evolution, adversity and triumph.