Georgie Malyon brings the outside in with these fun and easy-to-make wall decals using plants and paint.
1 Decorating the walls with paint and plants – I couldn't be more in my element. One of the best things about this project is that whatever you create, it will be totally original. I used dyed preserved flowers – ming fern, classic fern and eucalyptus – which you can buy online. You could also dry your own plants or use fresh ones – they just need to be relatively flat. You'll also need Resene testpots, paintbrushes and painter's tape.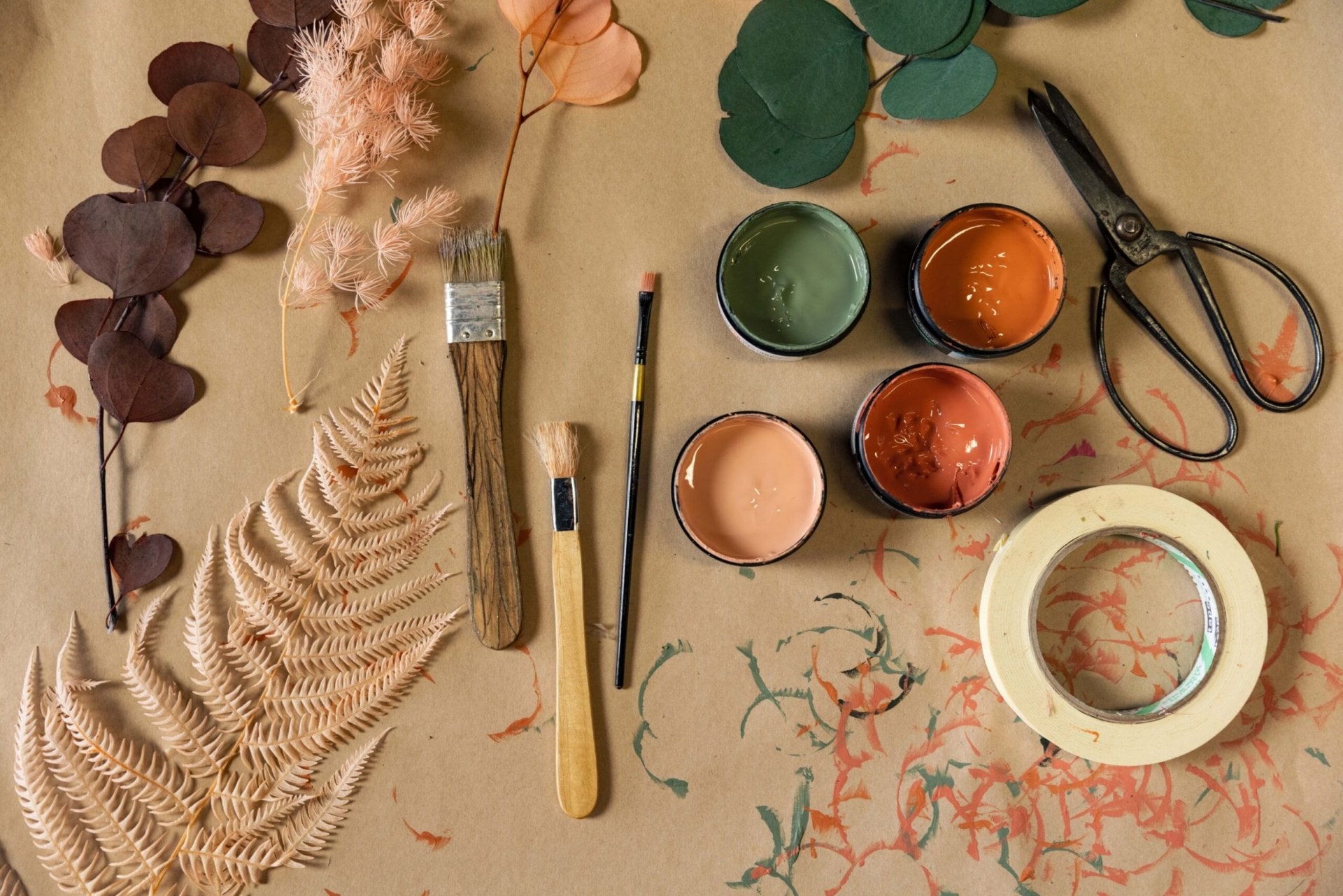 2 Start off by painting your leaves. I left the ferns as they were and painted only the eucalyptus leaves. As well
as painting entire stems, I painted semicircles that followed the form of the leaf for a more organic feel. You could also paint stripes or spots. Dry your painted leaves on a flat surface, then apply another coat if necessary.
3 Apply a thin layer of paint to your tape – note my clever trick of sticking each end of the tape to a Resene testpot so the sticky side stays clean and unused and the paint dries faster. I painted the tape in a colour that matches my wall, but you could use a contrasting shade for a playful graphic impact. Trim your stems down to your desired size so they're not bulky.
4 Once your plant material and paint are dry, it's time to hang your foliage. Use your painted tape to attach the stems, and flatten any protruding leaves by sticking them down with extra tape doubled over (don't use double-sided tape as it could peel the paint off the wall when you eventually remove it). Be as intricate or as expansive as you like, and have fun showcasing your unique botanical specimens.