The debate around ageism in Hollywood and the double standards between female and male actors – where women are often fighting to be cast in major roles after they turn 40 – has been an issue since the birth of cinema. But Māori actress Simone Kessell seems to be breaking the mould and defying the odds.

At 47, and with a long career in international and local acting roles, Simone is hitting her stride after being cast in two major TV roles on huge international productions. She's currently in Canada filming the second season of TV series Yellowjackets, which has gripped audiences worldwide and has received seven Emmy nominations. Most significantly, she nabbed the role of Breha Organa, the adoptive mother of iconic Star Wars character Princess Leia in the Disney series Obi Wan Kenobi. It's a role that has introduced her to millions of Star Wars fans and has catapulted her rising star into the entertainment stratosphere.

"The Star Wars franchise is like a religion to many people. To be honest, going into this, I didn't know a lot about Star Wars. My geeky teenage son had to fill me in pretty quickly, and one weekend, he made me watch all of the movies and taught me who everyone was," she admits.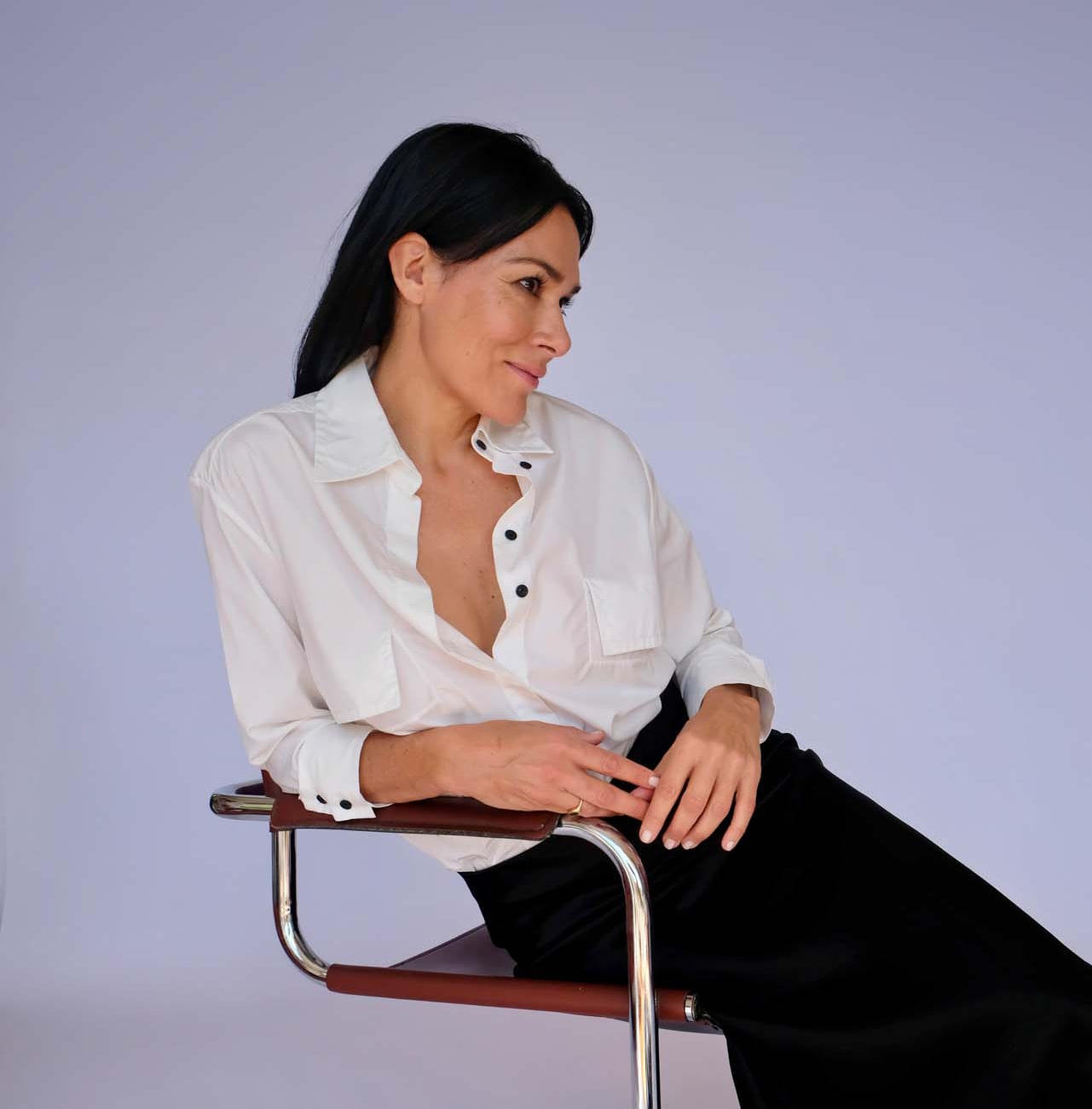 Simone spent six months auditioning for the role and the details were so secret she was only told who she would be playing once she was cast. When the news hit that she would be part of the Star Wars whānau, and especially after the series premiered, Simone found she was getting noticed by major producers.

"Once I wrapped my head around what an honour it was to play this role, and how big it was in the Star Wars universe, I knew it was going to be an amazing opportunity. Being cast in Obi Wan Kenobi exposed me to more Hollywood producers. When you've got these credentials on your CV, you're definitely on their radar."

Simone was in Vancouver when we chatted to her via Zoom. She found time to talk with us during a break from shooting season two of Yellowjackets, a show also starring fellow Kiwi actress Melanie Lynskey. The show is about a group of teenagers surviving a plane crash, with the first season attracting international viewers in the millions.

"As an actress, you lily pad from job to job. I've been doing this since I was a teenager back in New Zealand and I've been chipping away at it for a very long time. It's such a slow burn. If fruit falls from the sky, then that's fantastic. If it doesn't, then I'm just grateful that I'm a solid working actress."
Simone reckons she's being considered for more major roles now because Hollywood is embracing diversity and inclusion in their films and TV shows.

"Now is the time for seeing more brown women on our screens. Finally, we're all one and it's refreshing. I'm going for roles that Pākehā and African American women are going for and that's how it should be."

Simone, whose iwi are Ngāti Tūwharetoa and Ngāi Te Rangi, was born and raised in Auckland and was cast in her first role when she was just 15 as Hannah Tumai on the New Zealand soap Homeward Bound (1992). "It started at the same time as Shortland Street but one is still going," she laughs.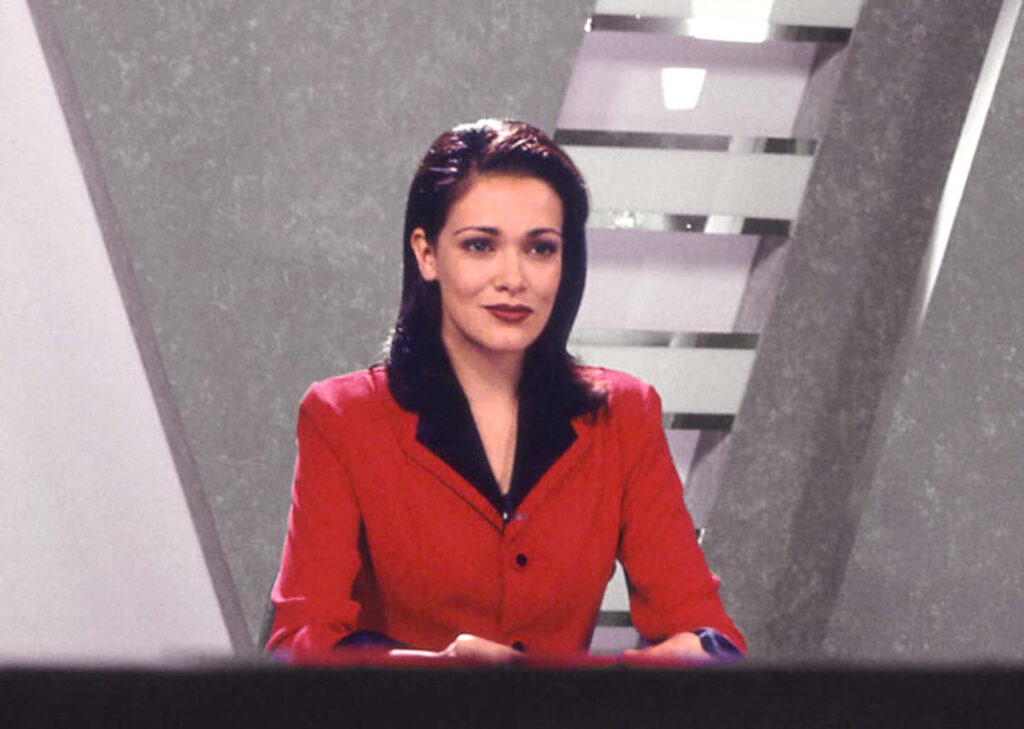 After roles in local TV productions, including as a journalist in Cover Story (1996) and as a colonial-era Māori woman in Greenstone (1999), she moved to Sydney to further her acting career. She assumed acting work in New Zealand would continue for her but to her surprise, she found that once she'd crossed the ditch she couldn't get cast on local shows.

"New Zealand didn't call anymore. It was weird. It was like I was out of sight, out of mind and who's next? So I delved into work in Australia, working on a lot of film, television, and theatre."

In 2004, Simone married Australian film director Gregor Jordan and decided to take a break from acting to start a family. The couple have two sons, Jack, 17, and Beau, nine.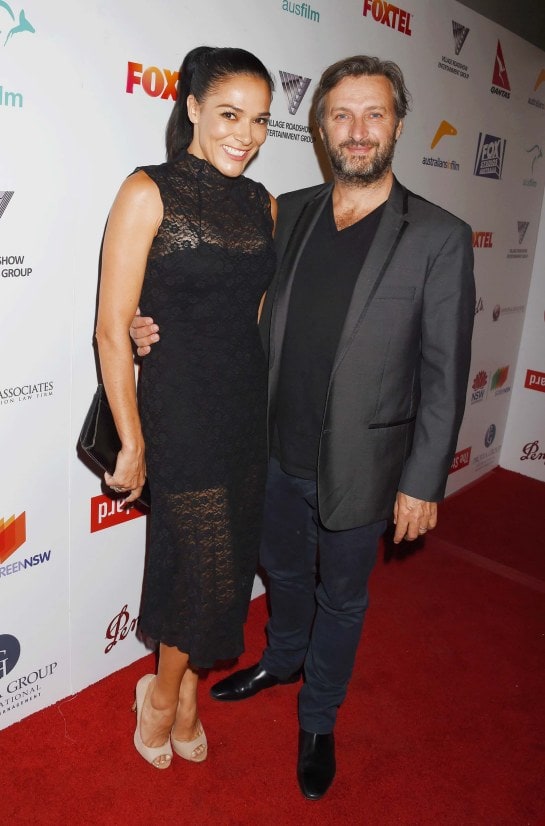 Simone worked alongside Australia's top talent on the hugely successful TV series Underbelly (2009), and the move to Hollywood became inevitable. She found roles in TV shows such as Terra Nova (2011), produced by Steven Spielberg, Pine Gap (2018) and The Crossing (2018), as well as films San Andreas (2015) with Dwayne Johnson and Time Traveller (2015) with Josh Hartnett.

On her time in Los Angeles, Simone says all the Kiwis living and working in Hollywood developed a tight bond. One of the friendships she cherished was with Māori film producer and director Chelsea Winstanley, who at the time was married to Oscar-winning director Taika Waititi. The couple had two young children of their own when they moved to Los Angeles, and Simone suggested Chelsea enrol her children in the same kindergarten as her sons.

Simone had known Taika while living in New Zealand and calls him "T", but was grateful to have met and established a close bond with Chelsea. Taika has since cast Simone as his mother in his hit series Our Flag Means Death, which came to TV screens worldwide this year and has received glowing reviews.

"I had known T for a long time and then Chelsea came along and we just clicked."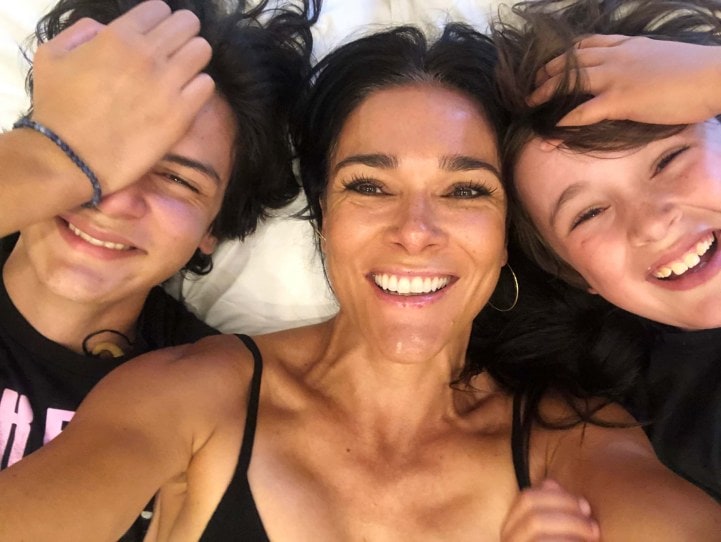 In 2009, Simone decided to return to acting. "It got really busy for me. I was bouncing back between Australia and America. I even got nominated for an acting award for a film I did called 1%. I was nominated alongside Nicole Kidman for her role in the film Boy Erased. She won, of course, but I was glad to be in good company."

Travelling the world as a busy actress has meant that Simone is often away from her sons for long periods. With her husband also being a sought-after film director, the couple hires a nanny to care for their sons.

"Every successful actor working in this industry has to make huge sacrifices. It's part of the game and the commitment you make. My children are safe, and they are loved," she says of juggling a career in acting with motherhood.

In 2019, Simone and her family left Los Angeles and moved to New Zealand because of the Covid-19 pandemic. While she was home, she was cast in the Māori-produced and directed film Muru, which is currently in cinemas.

She's acting alongside her good friend Cliff Curtis, whom she jokingly refers to as a "grumpy old koro". The film is inspired by the events of October 15, 2007, when Tūhoe, a large iwi nestled deep in the heart of the Te Urewera forest in the Bay of Plenty, was raided by around 300 armed police in response to suspicions of a domestic terrorist operation. The police were forced to apologise after the Independent Police Conduct Authority found the raids were unlawful, unjustified, and unreasonable.
"It was an important Māori story, made and told by Māori," Simone says. "That's what attracted me to the film. I've been living and working in America and so I'm always acting where I have to have an American accent. So it was nice to come home and get to speak with a Kiwi accent in a film that has te reo Māori."

During her time on the set of Muru, Simone reflected on her own personal journey as a Māori wahine. She became curious about learning te reo Māori and following in the footsteps of fellow Kiwi actresses Jennifer Ward-Lealand and Katie Wolfe, who made a commitment to become fluent in the language.

"The pull for me is that I grew up with a Māori mother and a Pākehā father," she says. "My mother came from a time when they were told not to speak te reo, hence my name, Simone Michelle Kessell. My beautiful sister, Wiki, learned to speak Māori through a total immersion course and put her children through kōhanga reo. I am also curious to learn. Unfortunately, I haven't had enough time. But I know that it's always there."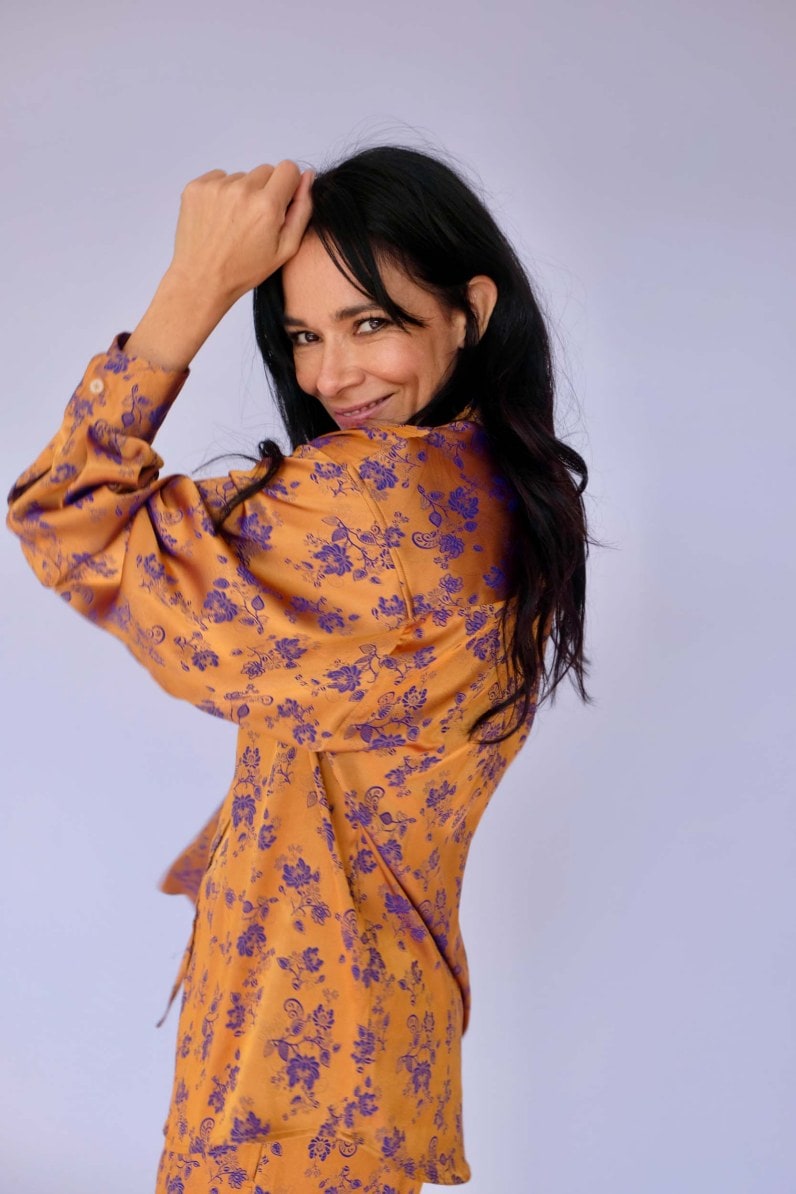 After six months of living in New Zealand, Simone and her family moved to Australia. She found that she still couldn't get work in New Zealand and the offers were pouring in from Australia and overseas instead.

"I was trying to work out whether or not I wanted to move to New Zealand for good. But the industry is too small. I think I had this nostalgic view that I could work and be based in Auckland and fly everywhere for work, but in the world of Covid, it wasn't realistic," she says.

"No one has been knocking on my door since I returned, and I thought they would. I think if I was a man, I would get more work. No one is quite sure how to accept me, thinking I would be too expensive. I feel sad that I haven't got to come home and work more."

Since her move to Sydney, Simone has never been busier and the roles she's been offered are strong women characters with substance and mana.

"I've moved into a different realm and age bracket. When I started, I was either the villain, the slut, or the out-of-work single mother. Typecasting has shifted. I turn down a lot of roles and shows because I'm not interested in playing those characters," she says.

"I know what I can play. I know what my strengths are. I'm incredibly proud because I know the work I've put in. It doesn't just happen. You don't get incredible jobs without working really hard."

Simone has been an actress for more than 30 years and has worked alongside the best in the business. Not too bad for someone who learned her craft on the job and didn't go to drama school.

She says she will never lose the passion for performing. "This is something that I love," she admits. "When someone starts bitching and complaining about their jobs, it's time to move on. If I ever start lamenting and start complaining, then it's time to be done. I don't feel done yet. I've got more stories to tell."
This is public interest journalism funded by NZ on Air.

Related article: Tribute Georgina Beyer