From women's liberation to the UN and Parliament, fierce feminist Sue Kedgley has spent the last 50 years campaigning for change. She speaks to Sharon Stephenson about her lightbulb moment and why she has hope for future generations.
"So much of my life happened by chance," says Sue Kedgley. She might be known most recently as a Green MP, but as one of New Zealand's original women's liberationists, her feminist influence in this country cannot be underestimated.
And as she welcomes us into her Wellington home to talk about her latest book, Fifty Years a Feminist, the 73-year-old says it feels like the right time to look back on her journey.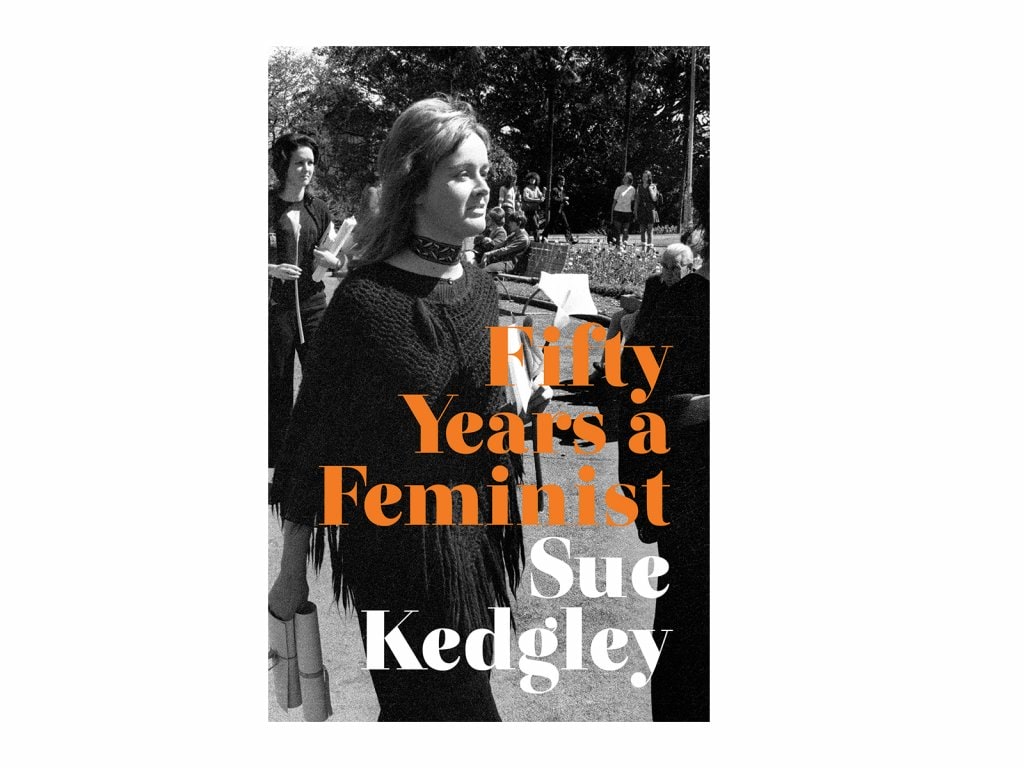 From a passionate young woman pushing for change in the '70s, to her place now as one of this country's most tireless campaigners, her book sheds new light on her extraordinary path.
It's an autumnal Tuesday afternoon that I climb the stairs to the Oriental Bay home Sue has shared with her husband, lawyer Denis Foot, for a decade. Inside, it's filled with the art and artefacts the couple has amassed over the years, including stunning works by Sue's twin sister, artist Helen Kedgley. We settle in the living room with cups of liquorice tea, and try not to be distracted by the stunning views across Wellington harbour.
Sue has lived so many lives it's hard to know where to start. I'm here to talk about her seventh book, but in two hours we segue into everything from the weather and caring for a new puppy to the state of the publishing industry. We finally get to Sue's book, a much more personal one than her previous manuscripts, which have focused on motherhood and suburban neurosis.
"This book is me looking at my life from a feminist perspective and the way I've lived since becoming a passionate woman's liberationist at 23, which meant not having to bow down to a man but doing what I wanted."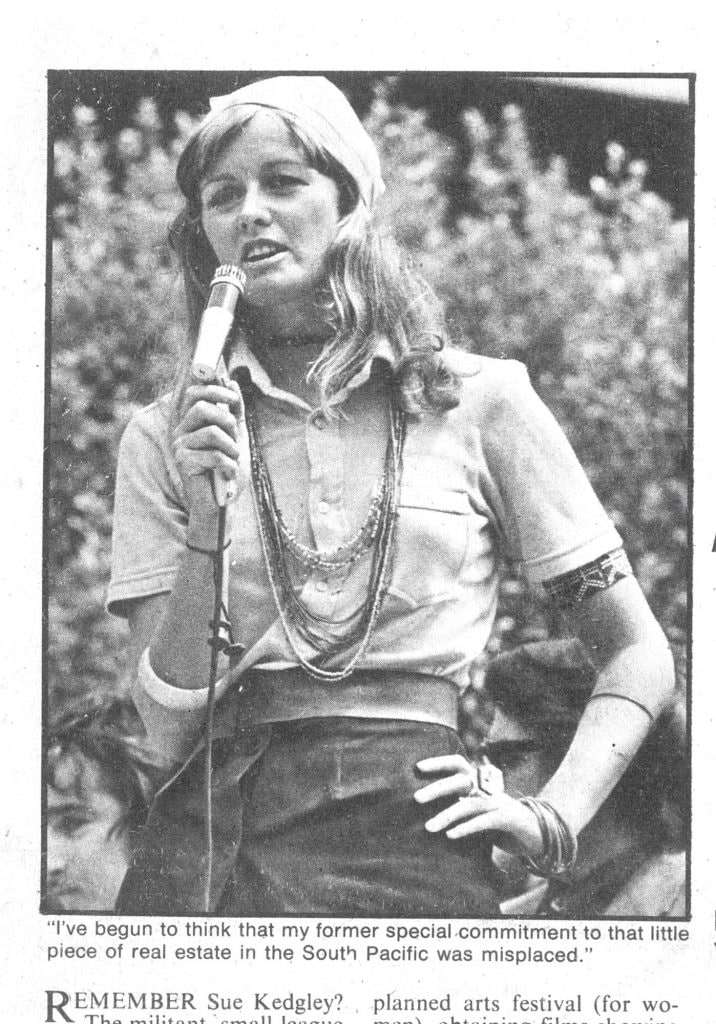 Being able to do what you want, when you want hasn't always been possible. In the 1800s, New Zealand women weren't even legal entities! By the early 1970s, when Sue was awakened to feminism, only 11 women had taken seats as MPs in this country, there was no state help for those leaving a violent partner, and women weren't entitled to matrimonial property. Sue believes we're still suffering the hangover of 6000 years of patriarchy, whose core belief was that men are inherently superior to women.
"Back then, after marriage, a woman ceased to exist as a legal person and became the property of her husband, much like a table or chair."
Let that roll around for a minute: once upon a time, in this green and pleasant land of ours, women lost all legal status, the right to own property, keep their own wages and were on a par with a piece of furniture, just because they were married. It's one of the reasons Sue wrote this book.
"I realised young women today know very little about feminism, with many of them thinking it's only about equal pay. But all women in this country have benefited from the past half-century of feminist activity, and even if you don't identify as a feminist, I believe all women should know about the struggles we had to get to the place of choice we're at today."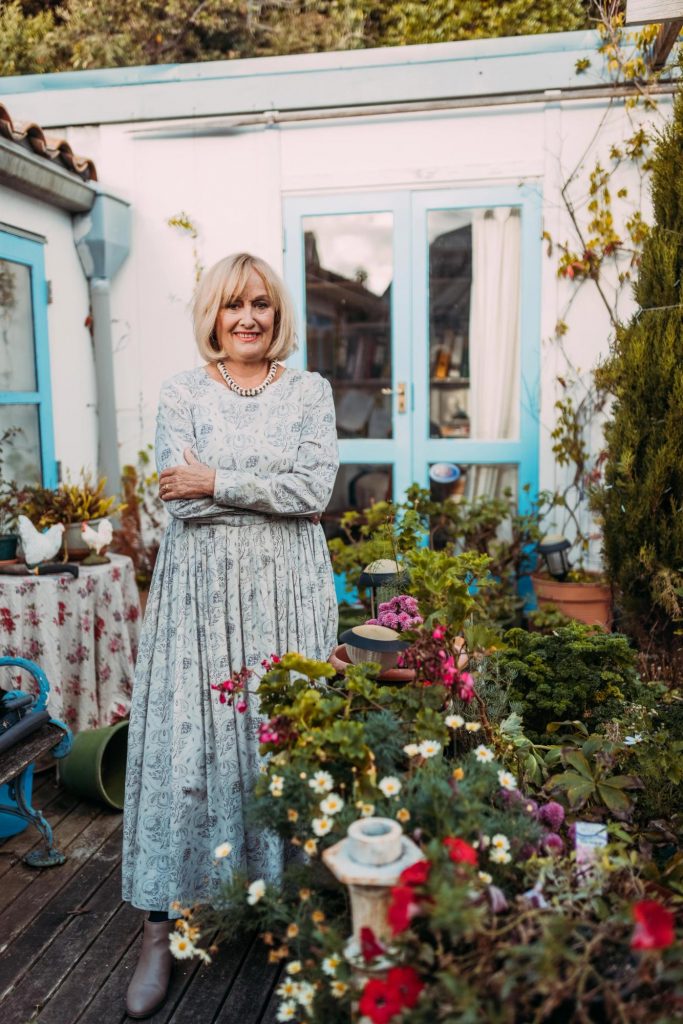 Struggles that included "keeping men at bay and if you got raped, it was your fault".
It's a subject that skirts dangerously close to Sue's own life because, as she writes, when she was 23, Australian media personality Harry Miller – a man she calls the "Antipodean version of men like Harvey Weinstein and Jeffrey Epstein" – sexually assaulted her in an Auckland hotel room.
"He grabbed me, threw me onto the bed and tried to pull up my dress and force me to have sex with him. An almighty wrestle ensued as I kicked and fought for my life."
Sue escaped but, like many women who've experienced sexual violence, she didn't report it. "There was nowhere to go and no-one who'd believe you. Back then it was perfectly legal for men to rape their wives."
Despite women in the '70s largely having "no expectation of a career", Sue managed to attend Victoria University of Wellington because her father worked there. "My sister and I went to university with the prospect of becoming educated wives and having fun." Instead, Sue found her groove in feminism, inspired by a book she still owns, Sisterhood is Powerful.
"It's what was called a feminist click, a lightbulb moment when it suddenly struck me that everything in our society revolved around men and women were simply expected to be a servant class to the male population."
Galvanised by her awakening, Sue established New Zealand's first women's liberation group, which eventually led to roles in the Labour Party and the American feminist group NOW (National Organisation for Women).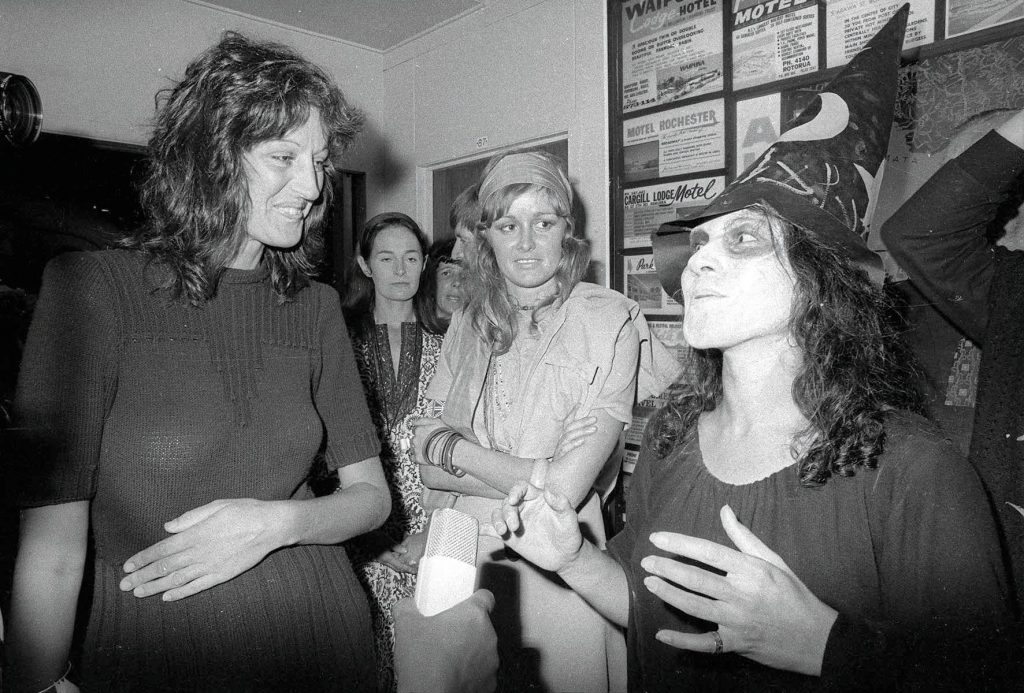 It led her to a women's conference at Harvard University where she got to hang out with John Lennon and Yoko Ono, later lunching at their New York apartment. "Those were the days before cellphones and I didn't have my camera with me, but I wished I'd taken some photos of them and their apartment."
Sue loved New York and eagerly accepted a job at the United Nations, where she worked on women's issues. She was at the forefront of two global UN women's conferences, the first time women from all around the world had come together to air their grievances.
"I realised that the same things concerned women the world over; things like equal pay, sexual harassment and having to do the lion's share of care-giving and domestic work."
The UN was also where she met former UN Secretary-General Kofi Annan. I expect Sue to roll her eyes when I ask about dating him for a year, but she's far too polite. Instead, she smiles and says Kofi was a lovely man who she kept in contact with for many years before his death in 2018.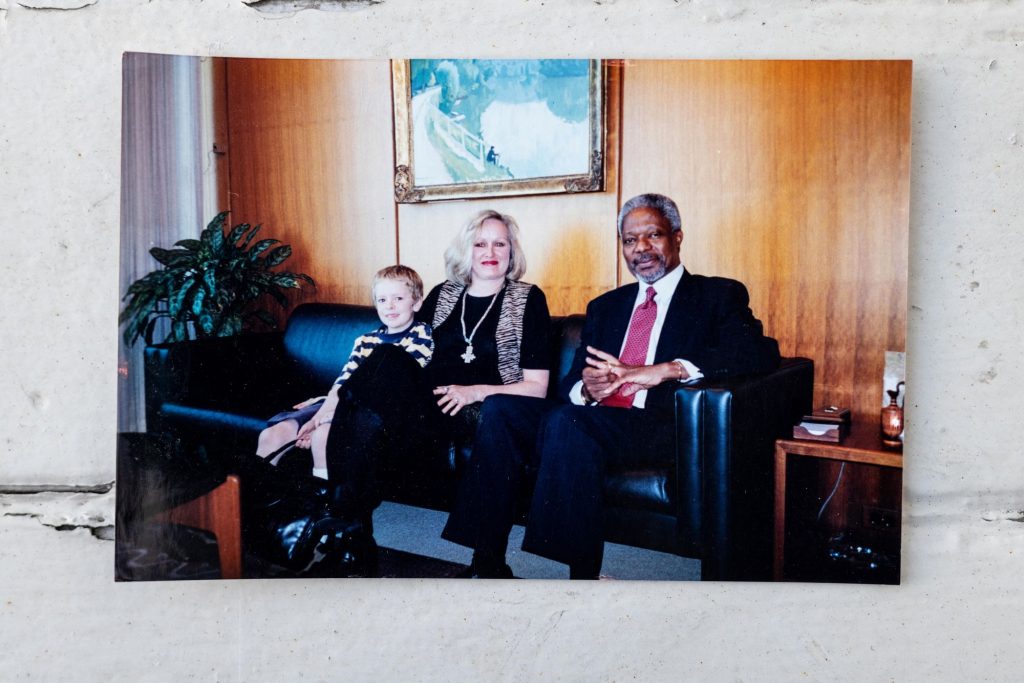 It probably wasn't easy to give up eight years of life in New York and at the UN, but when Sue's parents were involved in a car accident in Wellington, she called time on life there.
Prior to leaving New Zealand, Sue had been a journalist with RNZ's Checkpoint programme (her enduring memory: when inquiring about being an on-air presenter, Sue was told women's voices weren't heard on the radio).
But she returned to journalism, this time at TVNZ, working on everything from writing the news to directing Country Calendar. In 1998, Sue met Denis, a divorced father of three. But motherhood held little appeal.
"I'd spent years listening to women talk about the isolation and frustration of being stuck in the suburbs alone without adult company, access to childcare or public transport. Motherhood looked more like a trap that would consign me to a dull life in the suburbs." She had her critics: "Back then, you were considered a failure if you couldn't attract a man and have children."
But Sue fell pregnant a year after meeting Denis, completely flipping the script.
"I was 42 and considered a geriatric mother. But I was happy I'd become a last-minute mother."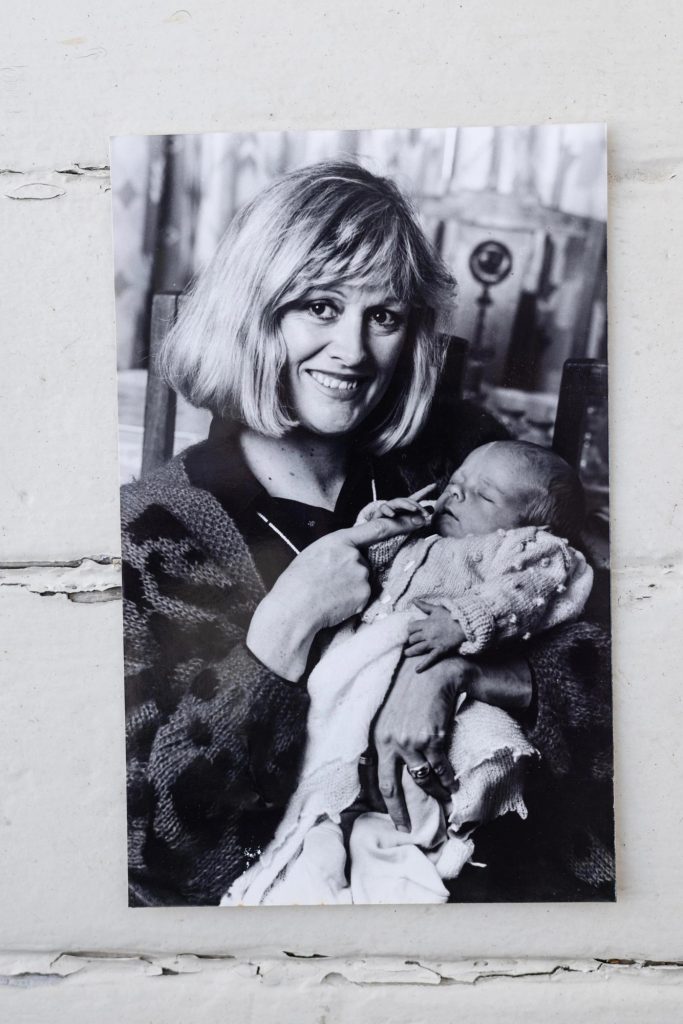 Her son Zac is now 30 and, like his father, is a lawyer. "Zac was raised in a feminist household and I'm really proud of him."
In between raising a child and writing books about motherhood and an exposé of what's really in our food, Sue was elected to the Wellington City Council, where she served for three terms.
She campaigned and won on, amongst other things, establishing Wellington's stadium and Waitangi Park, as well as saving numerous heritage buildings.
Although Sue was an early member of the fledgling Green Party and a Green city councillor, becoming an MP was, she thought, about as remote as her party getting into Parliament in the 1999 election (they were polling at zero percent). But thanks to special votes, Sue made it into Parliament, the 70th woman to do so.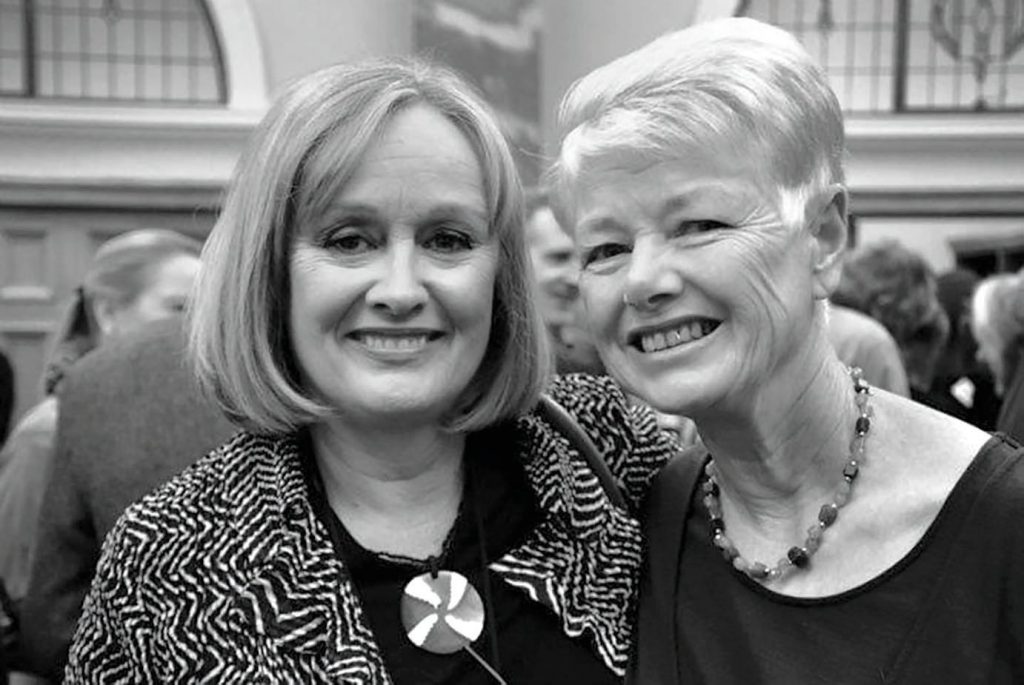 "I arrived there by accident, not design because the thought of being an MP had never crossed my mind."
It was to be a tough 12 years in what Sue describes as the "aggressive bear pit" of the debating chamber. Even though MPs cracked jokes when Sue raised the issue of animal welfare, her victories included outlawing sow crates and battery hen cages and introducing flexible working arrangements.
Although Sue now dances to a slower tune, life is no less exciting. As well as being on the boards of Capital & Coast DHB and Consumer NZ, she's busy writing, gardening and doing voluntary work for the National Council of Women.
And the feminist fire still burns bright. "I'm as passionate about feminism and equality for women today as I was when I was 23 years old. In fact, I'm even more convinced that if we want to save the planet, we need women at the helm and whenever important decisions are being made."
I'm even more convinced that if we want to save the planet, we need women at the helm
It angers Sue, though, that while women today are better off than at any other time in history, we're still grappling with the same issues she faced 50 years ago.
"Violence against women is still at epidemic levels and, thanks to the internet and the availability of pornography, there's a huge focus on misogyny and hatred towards women. Look at the rise of groups like the Proud Boys, who are deeply threatened by women and see feminism as a cancer; I find that incredibly disturbing."
But Sue – who was appointed an Officer of the New Zealand Order of Merit for service to women and governance – remains hopeful about what she calls the fourth wave of feminism, of today's young women who have women's rights back in their line of sight.
"Feminism dropped off the radar a bit in the '90s and 2000s, but it's exciting to see dynamic and feisty young women reinventing feminism for themselves. They're digitally driven and are a lot more tolerant and inclusive in understanding that race, class, sexuality, disability and age are all part of the feminist movement.
It's exciting to see dynamic and feisty young women reinventing feminism for themselves
"Beyoncé, for example, is a feminist. That gives me hope, because if there's one thing I've learnt in the past 50 years, it's that significant change only comes about through collective effort and large-scale activism. And that it takes generations to bring about social change, especially when you're trying to change deep-seated attitudes that are the residue of thousands of years of patriarchy."
Sue Kedgley will take the stage with fellow feminist Ngahuia Te Awekotuku for A Long Road: Kedgley & Te Awekotuku, chaired by Alison Mau on May 14 as part of the Auckland Writers Festival.