Image above: from left to right Darya Bing, Anna Murray, Nikki Walker
Launching on 9th November, Laing and Walker & Bing have come together to create a limited capsule collection, to complement their new season. Wanting to create a print for SS22, Anna Murray, Laing's Founder, found herself naturally gravitating towards the quality and aesthetic of local, female-led brand, Walker & Bing – known for their iconic, custom-printed silk scarves and accessories.
Already stocked on Laing's online store, there is a synergy to their pieces, and the idea of a collaboration quickly came to fruition, working together on mood boards, colour palettes and original artworks before settling on the final print. "Three women working together to develop a print for women appealed. Darya and Nikki brought inspiration and ideas to the table to throw around, not just take a brief and deliver to that. They understand fabrics, quality, timelessness, art and culture" says Anna Murray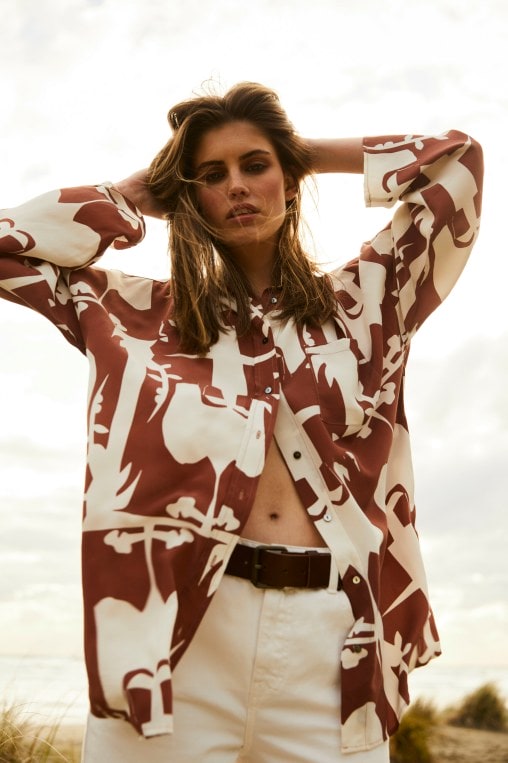 The range has a timeless resort-like feel, without an exact location. The inspiration? "Bali meets Santorini" describes Anna Murray. Fitting effortlessly into a holiday wardrobe, each piece is considered in design, and able to be worn poolside or elevated for dinner out. Each piece in the collection works cohesively together as a set, but is bold and architectural to stand alone in an existing wardrobe. What the WOMAN team love the most is the the heavier silk is machine washable for easy care and wearing. Using a non-enzyme-based washing detergent, the entire collection can be added to a gentle washing cycle, to wear over and over again. 





"The print is strong and bold but the silhouettes are soft. I love that juxtaposition and for me, it feels like so many of the women I know and admire. They have this inner strength and sense of purpose and direction but a softness and empathy towards the world around them"

Anna Murray Founder of Laing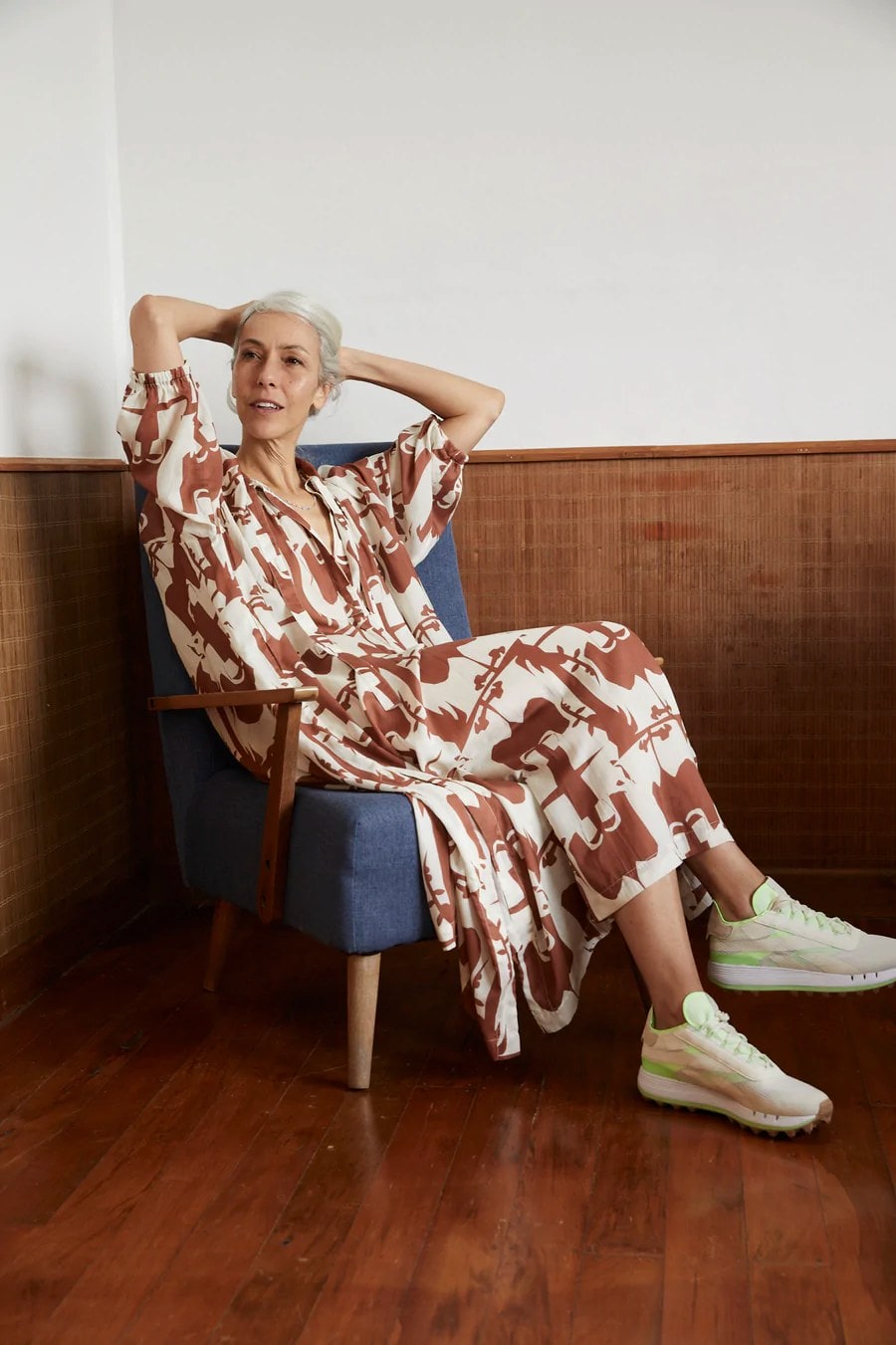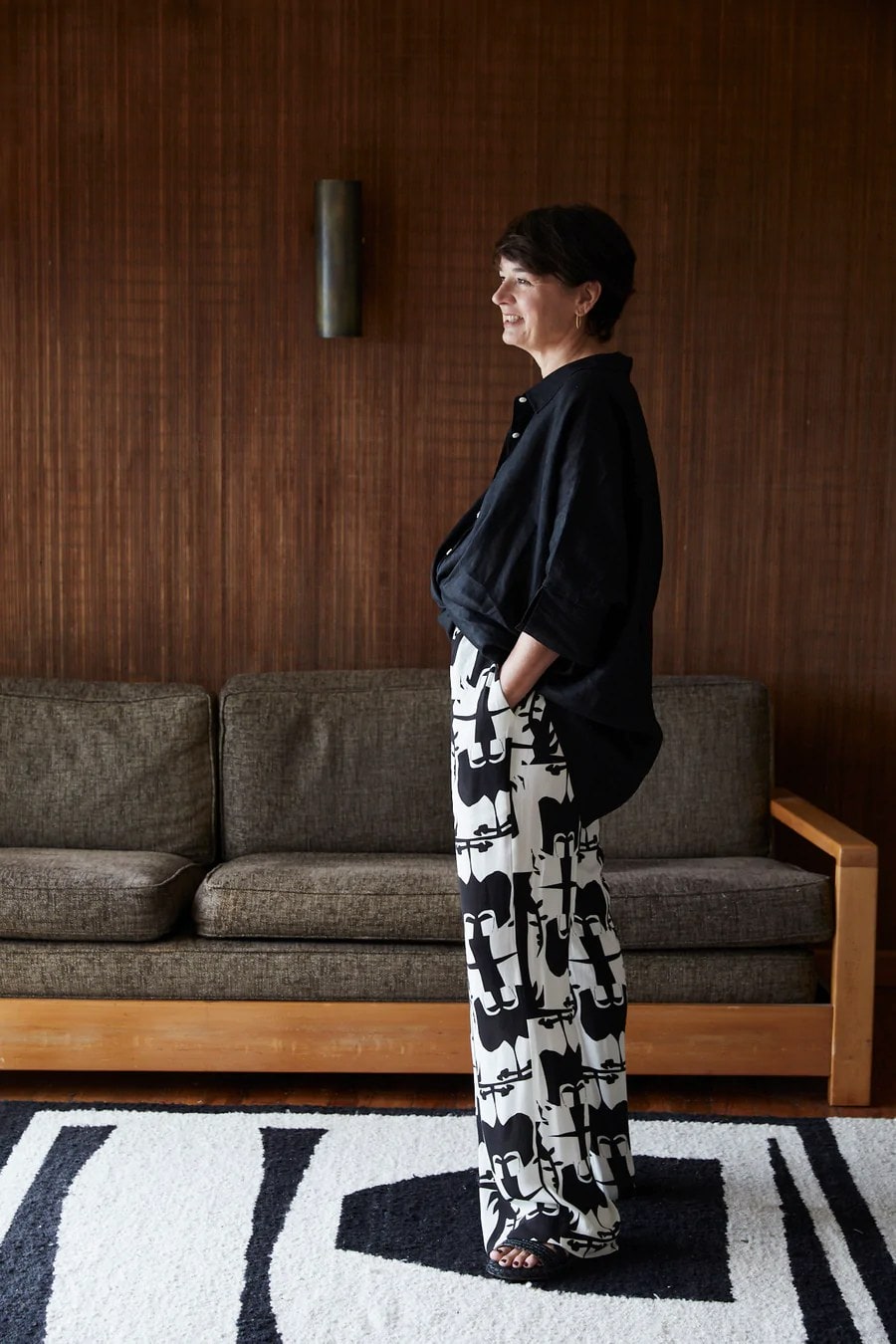 About Laing
Intended as elevated, uncomplicated pieces to be worn everyday, Laing is a premium womenswear brand with a heritage in sleepwear.
Launched in 2016 by Laing founder Anna Murray, the brand came from a frustration of not being able to find premium, stylish sleep & loungewear in New Zealand. As the brand grew into ready-to-wear the principles of comfort & beautiful fabrics from the sleepwear range have remained at the heart of the design process.
Designs are modern, but season-less and classic allowing you to build them seamlessly into your wardrobe. Versatility is key so that you can buy once and buy well.
Laing produce small batches to reduce excess and waste. Fabrics are sourced from end of line runs that would otherwise end up as landfill. They are then carefully selected for their hand feel, durability and design. 




About Walker & Bing
Created by Nikki Walker and Darya Bing locally from their design studio in Auckland, New Zealand; Walker & Bing applies a fine art discipline to multiple textile design projects.
Walker & Bing scarves are, first, works of art, created on their themes and utilising paint, ink, print-making and drawing techniques. The brand's aim is to make each design a standalone piece of art, within a cohesive collection.

Shop the collection here