On Wednesday, November 30, public health physician, cancer epidemiologist, and health services researcher Diana Sarfati was named the chief steward for the health system. Sasha Borissenko sat down with her in her Seatoun home the evening before the announcement. 
There's an instant sense of warmth, humility, and inspiration when you meet newly appointed Ministry of Health General Director Diana Sarfati – a role she's been dipping her toes into since Dad-of-the-nation Ashley Bloomfield stood down in July. 
It could be her infectious laughter, wildly fabulous head of blond curls, or fierce intellect. It could be the passion that bleeds through any topic of conversation – whether it's talking about the social determinants of health, the plight of solo mothers, or her love and sense of pride for her three adult children. It's of little surprise that this force of nature is as successful as she is. 
Becoming a doctor was always on the cards for Diana, who grew up in Wellington with her older sister and younger brother. At 15 her mother retrained as a lawyer but it was her father's influence – an old-school GP, she describes – that led her to medicine. 
She remembers a time when the family would stop at the side of the road if there had been a car accident so that her dad could go and help, for example.
"It was really cool watching him, he just seemed to know so much stuff and would always know what to do. I remember thinking, wouldn't it be cool to be able to do that?! I suppose I just always wanted to be a doctor."
There was also the time when her dad offered her $100 – a huge amount back then – not to smoke until she turned 21. "Nearly all my friends were smoking by the time they left school, but my sister and I hung out for the money. It was actually a brilliant ploy." 
With a Doctor of Philosophy, Master of Public Health, and Bachelor of Medicine and Bachelor of Surgery degrees under her belt, Diana jumped ship to work as a locum in London, which was eye-opening to say the least, she says. 
In New Zealand there would be detailed handovers between shifts to make sure patients would be afforded a quick transition and get the care they needed, but the same couldn't be said for our colonial counterparts. Instead, Diana would spend a huge amount of time working out who her patients were and what was happening to them.
"It taught me that the challenges facing the health system in New Zealand were ones other countries faced too."
While the privilege of being a clinical doctor allows you to be part of people's lives at a time when they're most vulnerable, it could also be really stressful, she says.
"When you're doing clinical medicine, you provide support to individuals but you can't change the environment they're living in and you can't improve systems more broadly – even if you can see the system isn't working well." 
It wasn't until she gained an interest in cancer medicine that Diana became interested in wider issues associated with the health sector. 
Preventative measures include avoiding smoking, having access to a healthy diet, and ensuring there's an environment that reduces poverty and homelessness and supports healthy living, for example. Then there's the primary care, diagnosis, and treatment including specialist surgical care.
The complex and all encompassing side of things – be it palliative care, radiology, pathology – means there's no aspect of the health system that isn't included. And cancer is inherently complex, with a set of 100 or so diseases, all of which have a huge range of complexities associated with them. 
Diana took the lead role in newly established Te Aho o Te Kahu, the Cancer Control Agency, just three months shy of going into lockdown in 2020 – a baptism of fire, she says. In her capacity as chief executive and national director, she produced key reports around the state of the nation, the impact of Covid-19 on cancer services, cancer prevention, and defining the gap in cancer medicine availability between Australia and New Zealand.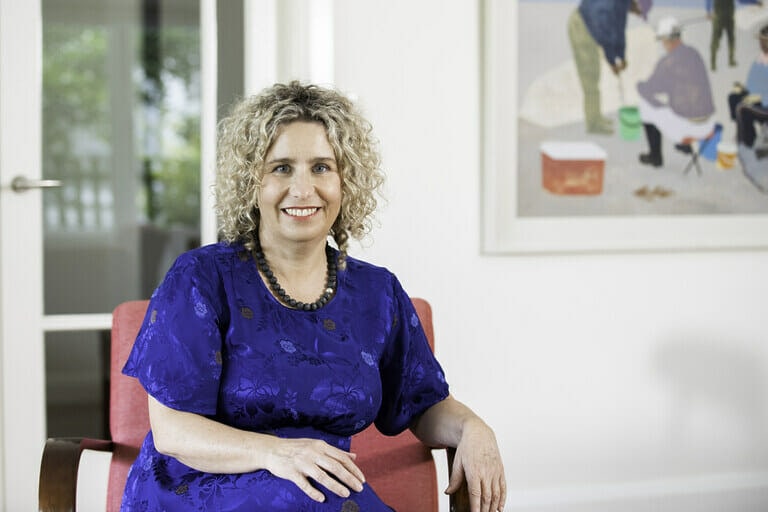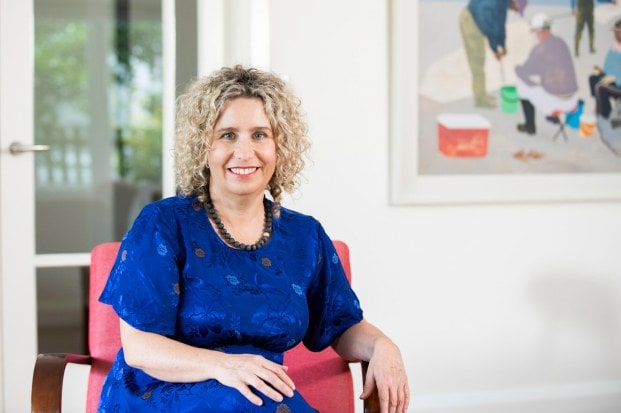 We'd like to congratulate Director-General Diana Sarfati, who has recently been announced as a joint winner of the Union for International Cancer Control's (UICC) Best CEO award. This award recognises Diana's outstanding leadership through the Covid-19 pandemic in her role as Chief Executive Officer of Te Aho o Te Kahu, the Cancer Control Agency. Ko koe ā runga Di! 
In between, she's served on the National Cancer Programme Leadership Board, the National Screening Advisory Group, the National Ethics Advisory Committee, the Bowel Cancer Task Force, the National Bowel Cancer Screening Advisory Committee, the International Cancer Benchmarking Partnership Board, the IARC's international expert group on social inequalities in cancer, the International Advisory Committee to Lancet Oncology, and the Advisory Committee to the Agency for Research on Cancer's Pacific cancer hub.
If that wasn't enough, Diana is currently a Lancet Commissioner for the Health Systems and Cancer Lancet Commission, and she formerly headed the Department of Public Health and directed the Cancer and Chronic Conditions research group at the University of Otago, Wellington. 
How has she managed to do so much and have three bright, successful children?
Without question, having children is much more demanding and difficult for women for a whole variety of reasons, she says. Firstly, there's the physical nature of carrying children, but then there are double standards in society and a default position that women are to carry the burden of domestic and caregiving responsibilities, she says.
"But my career's gone fine. I have no advice except to say there's no point in trying to plan how things are going to pan out, you just have to make things work for you."
In fact, Diana has experienced very little sexism throughout her career – bar one incident of unconscious bias involving a former senior government official who shall not be named. 
She was sitting on a national level advisory group and said the official shook everybody on the committee's hand, bypassing her thinking she was there to take notes.
"Funny thing was, I was the spokesperson, so the official sat down, and I launched in by thanking them for coming today and saying: "We have three things we need to address." The official was clearly flustered realising their mistake and very apologetic but that situation wouldn't happen to a man."
Fast forward to June this year. At first Diana didn't find the role of Director General to be appealing – in part because of the pressures and public profile she saw her friend Ashley Bloomfield have to endure. 
But his public profile was different due the pandemic, she says. Where daily media stand-ups in theory – and hopefully – are a thing of the past. 
"As Covid-19 unfolded it got to the point [Ashley and I] couldn't really go out for a drink because it would take 40 minutes for him to get through the door as people wanted to stop and talk. It was funny, really, and no public servant goes into the job thinking they'll be a megastar." 
But if it is, standing up in front of an audience is nothing she's not already used to, she says. "I still have no desire to be instantly recognisable, though," she laughs.
For now, Sarfati's focus is quite different – while Covid-19 is still front of mind, she's committed to making sure the sweeping health reforms implemented in July are successful, which is a massive undertaking, she says.
Health New Zealand provides a structure that's more nationally streamlined, which helps strategically when implementing change, she says. Before, 20 DHBs would be individually trying to recruit and retain staff in competition with other DHBs, universities, and colleges, for example.
"There's an opportunity here to shift the dial like no other. It's extraordinary," she says.
"I'm a public servant, I'm the chief executive of the Ministry of Health, which is an agent to the minister. Our role is to deliver what the Government wants to deliver to hopefully improve society."  
But ultimately, it's her job to give the Government and politicians free and frank advice – from there, politicians have the difficult decision to weigh up whether to act upon it or not, she says. 
"Any government has to make really, really challenging and difficult decisions because no government can do everything it wants to do."
She refutes the claim that the health system is broken. By their nature they're complex and difficult and globally they're struggling without exception. New Zealand hasn't borne the brunt of Covid like other countries, and it means we don't suffer the same volume of backlogs, she says. 
"There's a lot of very, very good people working in the health system. You typically don't go into career and health unless you want to help people. And so the vast majority of people are working really, really hard. No health system is perfect. And it's always a constant. There's always things that can be improved."
The job can be relentless. On Monday, Diana was at work at 6.30am, Tuesday it was 5.15am, and she won't be home until about 7pm or so most days. While she knows she "should" go for a walk at lunchtime, typically lunch will be consumed at her desk. "It's terribly bad practice, I know," she jests. 
Meetings are by the truckload, she'll have a 20cm stack of papers to read over the weekend but it's the reality for someone required to steer a ship of 1000 staff, she says.
"For every job there's an upside and a downside. It's a hard job and it's all consuming. There are no full days off but it's equally incredibly exciting."
It's not a job that people do for 10-15 years because of its intense nature, she says, where director generals typically do the gig for about five years at most. In the meantime, she makes sure to monitor her energy levels, so the CrossFit enthusiast tries to exercise as much as the job will allow.
"I'm not very good at doing things like yoga – it's fantastic exercise but I can't do it as it's too slow for me. I get bored – I know I shouldn't, but if I'm in a class I'll be aware of every single minute going past. It's hopeless and I'm terrible at it." 
For Diana, CrossFit is – shockingly – incredibly fun and fills her soul. "I'm in my 50s now and everything is falling apart but you know it still keeps me strong and fit. It keeps me laughing." 
There's a tight-knit community that battles through the workout together – and nothing beats the rush of endorphins after pushing your body to the brink, she says. 
"You get up and stumble to the gym at 5.30am in the morning and you're as authentic as anyone would be so early in the morning. Everyone is very much in the same boat and you workout really hard together. You laugh and make really great friends in the process.
"I've got great friends and kids – all of whom don't care whether I'm Director General or whatever. They're just people that make me feel great and make me laugh and feel supported and loved. If I've got those things in place then I can do the rest of it."