We all have clothes we come back to again and again; clothes that make us feel great; like we can take on the world. Clothes in which we stand up a little taller; feel a little more vibrant and confident. I have a green Kate Sylvester dress, bought in 2015, that I refer to as my "lucky green dress" because I associate it with good times. In my mind, the dress is infused with positivity.
This sounds fairly "woo", I know. But it turns out there is science to back me up here. Fashion psychology is a real thing, described as "the study and treatment of colour, beauty, style, image and shape and its effect on human behaviour while addressing cultural sensitivities and cultural norms".
The pioneer in this field, and the world's first fashion psychologist, is Dr Dawnn Karen. She's a psychology professor at New York's Fashion Institute of Technology, founder of the Fashion Psychology Institute and the author of the book Dress Your Best Life. She coined the term "dopamine dressing" during the lockdowns of 2020, to describe how wearing garments in certain colours can positively affect our state of mind and mood.
Dr Karen told the podcast Half Naked that in the wake of a traumatic sexual assault event a decade ago, she started focusing on dressing to uplift her mood. "It was very therapeutic for me. I thought there must be other people like me who don't have a voice, so what about expressing yourself through fashion."
We can use clothes to both enhance and illustrate our moods, according to Dr Karen.
"Mood enhancement dressing is dressing to optimise your mood or uplift your mood. Mood illustration dressing is dressing to perpetuate your current mood. And the premise behind these two theories is that we all have this feeling that 'I have nothing to wear'; we dress for external reasons like the weather or your job… But I figured that it starts from within. It gives you a central point of control where you ask yourself: how am I feeling today?
"I teach my clients to create an alignment with yourself. If you're dressing from the inside out, and you start from within, you have self-reflective moments: how am I feeling? And then you relate that to the external; what you place on your body. You are developing more of a relationship with yourself and with your clothing. And it gives you a sense of control in a world that is full of uncertainty."
There's interesting evidence on the power of clothes. What we wear can affect how competent we feel, and maybe even influence our performance, according to the science. A study in 2012 introduced the term "enclothed cognition" to describe "the systematic influence that clothes have on the wearer's psychological processes". In the experiment, some subjects were asked to wear what was described to them as a doctor's lab coat, and to perform attention-related tasks. Others were given a lab coat described as a painter's coat. The doctor's coat people performed better than the painter's coat people and the people with no coat. The researchers say the act of wearing garments and their "symbolic meaning" has a significant influence on us.
There's also a fairly solid body of evidence linking colour and mood. For example, a 2018 study found people gravitate towards certain colours to reflect different moods; yellow hues were linked with joy; yellow-green with relaxation. Lighter colors were matched to positive moods and dark colours to negative moods of fear and sadness.
This is an idea Marilou Dadat, Kowtow's creative director and head designer, can get behind. She says the label's customers gravitate towards its more vibrant colours.
"We have such a great response from our customers – a love for everything colour is something we share with them."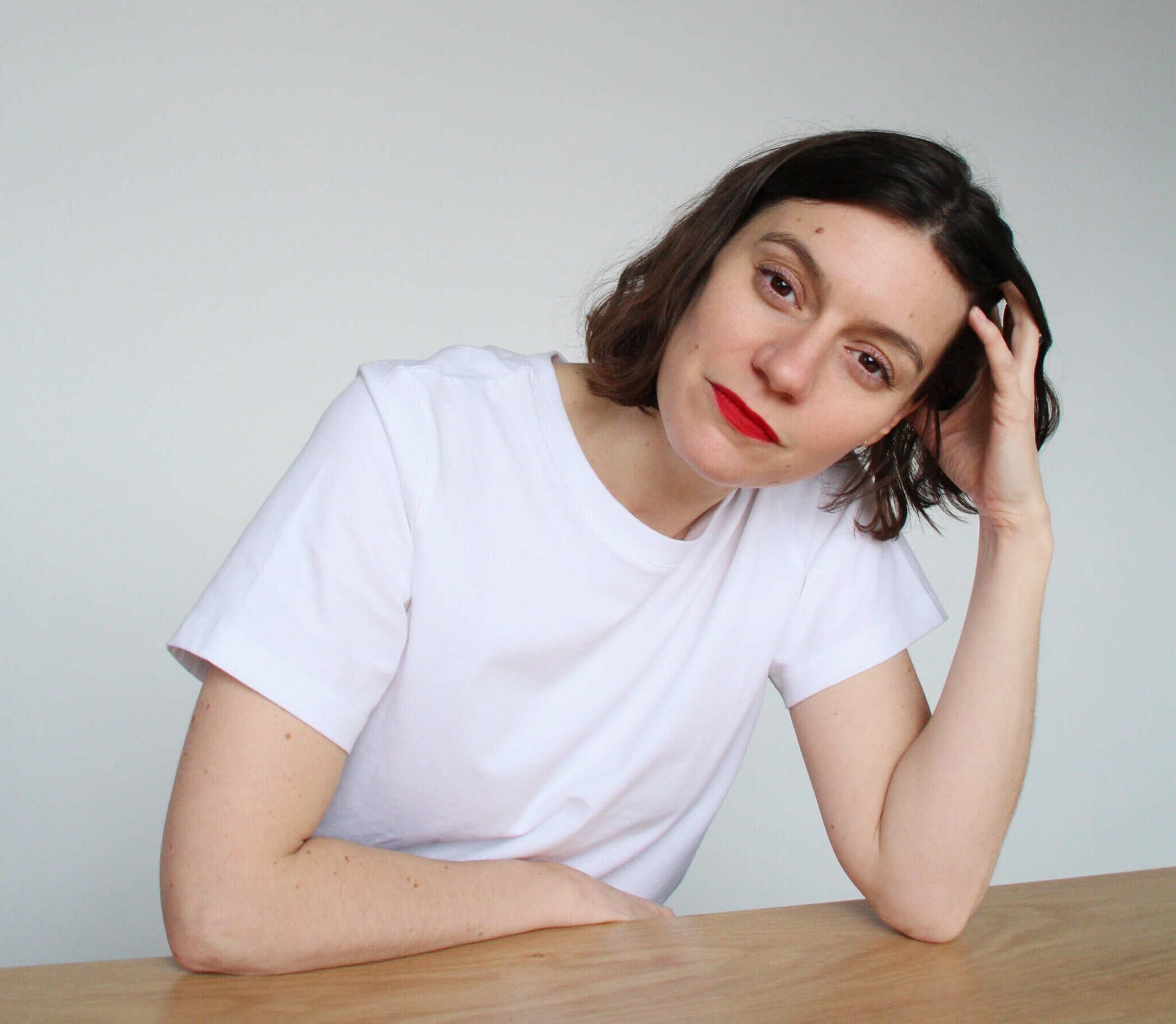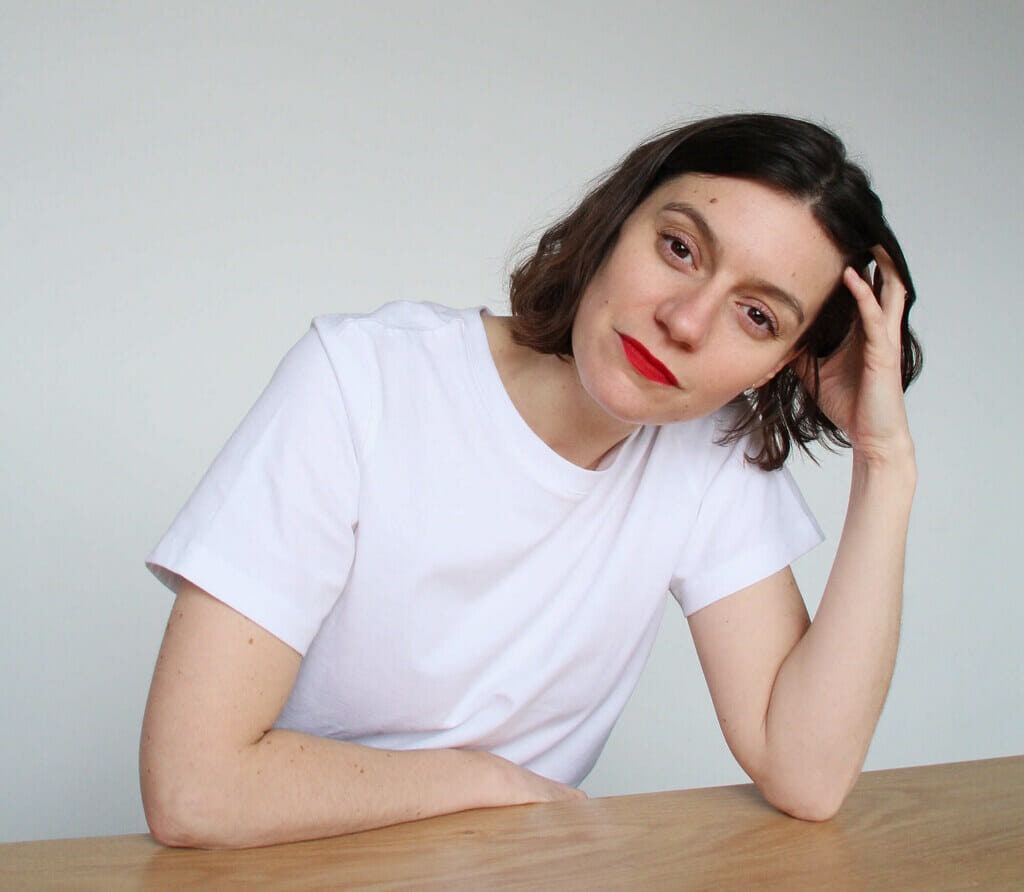 She says Peony, a vibrant pink, "which felt very bold when we launched", now feels like a staple colour, and is a customer favourite. The same is true for Evergreen – a vibrant emerald.
"We introduced Evergreen a few seasons back, and it was so popular that we've now added the shade to our permanent collection Building Blocks… greens in general have often been the most popular shades of all," she says.
Marilou agrees colour can affect our mood and self-image.
"But it's also very personal and not everyone has the same response to the same colour –which is one reason why I like staying away from trends. It is about finding what makes you feel good, and what you'll love for a long time in your wardrobe."
She takes an intuitive approach to colour when designing the Kowtow collections, starting 18 months ahead.
"I really tune in to how the colours feel, and if together they tell an original and interesting story; if there is an exciting colour 'tension' for example."
Stylist and vintage fashion afficionado Stephanie King is another firm believer in the power of colour as a mood enhancer.
She harks back to the '80s trend of having your "colours done", popularised in Bernice Kentner's book Color Me a Season. Knowing the right colours for you brings "light to your eyes", says King. "Not only does wearing colour that suits your skin, eyes and hair make you feel good, but the developed dysmorphia that a lot of us seem to get surrounding the way we look when ageing, can in one swift swoop be lessened. If you have had your colours done – you'll know it's a complete game-changer."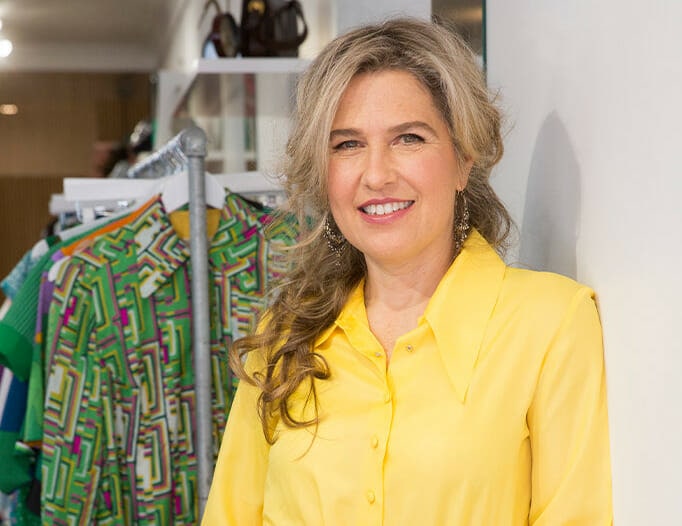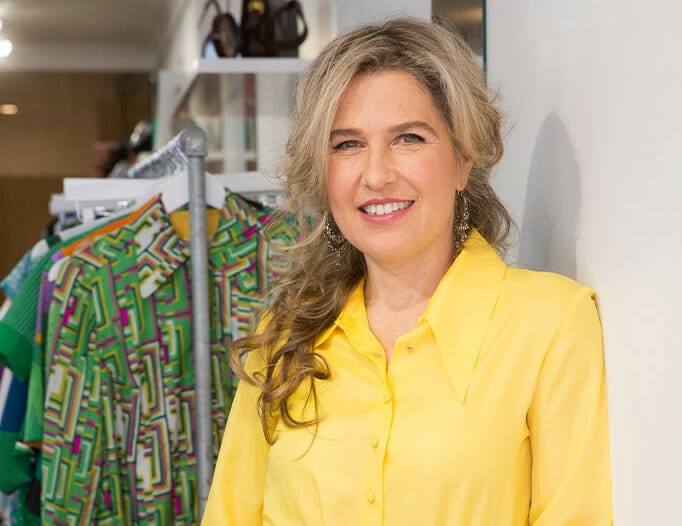 Stephanie encourages women to be brave and experiment with colours and styles that boost mood. Taking care to choose styles that flatter our bodies, and steering clear of trends that don't suit is also important.
"It's no good choosing a bold neon colour in an outfit because you like the colourway and it happens to be on trend. If the entire garment does not look either like 'you' or flatter your form, don't bother with it."
Stephanie says thoughtful purchases are the key to true "dopamine dressing".

"Don't buy something unless you love it and it makes you feel good. And if those things have been ticked, then ask okay: do I need this? Because there's a lot of importance placed on need, but maybe your need is mental: to feel good. Because if you feel good and you go out into society, you're going to be a better contributor."
Dopamine dressing inspiration
Check out these inspiring dopamine dressers on Instagram: