From reporting to recruitment, Emma Espiner is no stranger to changing careers. Now a fully trained doctor, she talks to Siena Yates about finding her purpose and acknowledging her privilege.
Some people spend years hustling for fame or even recognition, others appear in the public eye as though they've always been there. Emma Espiner is one of those people.
By the time she popped up on TVNZ's election coverage and won over their audience in November, it could easily have been assumed she'd been in the journalism game forever and that she'd go on to rise to greater fame.
She hasn't been though, and she might not. Because while Emma, 35, has become a star columnist for current affairs website Newsroom, a regular face on our TV screens and even a bit of a celebrity on Twitter, she's also spent the last six years studying medicine and, having graduated in December, is set to focus on her new career as Dr Emma Espiner this year.
If you think the shift from writer and political commentator to doctor is a big one, consider the fact that she actually did all three of those things at the same time, starting as a social and political commentator on Paul Henry in 2015, before becoming a columnist in 2017 – halfway through med school. If that weren't enough, she's also been working at Māori public health organisation Hapai Te Hauora since the start of 2015.
While working, parenting and studying simultaneously sounds like a logistical nightmare, it was actually Emma's daughter Nico, now seven, who prompted her journey into medicine.
It's easy to assume that most doctors spend their whole lives wanting to enter the profession, but Emma admits it hadn't really crossed her mind before she fell pregnant.
Before that, she was working for a corporate headhunting firm dealing with six-figure salary earners and, she tells, "I was like, 'F***, how am I going to explain to her [Nico] what I do?' That was the catalyst to go, 'Right, I've been feeling like this isn't the place for me for ages, so what is it that I want to do?'"
It's easy to imagine that at this point, Emma set her mind to medicine as a vocation which could help people and serve the greater good, and, while that's part of it, the whole truth is "actually really unromantic". She basically sat down and made a checklist of all the things she wanted out of a career.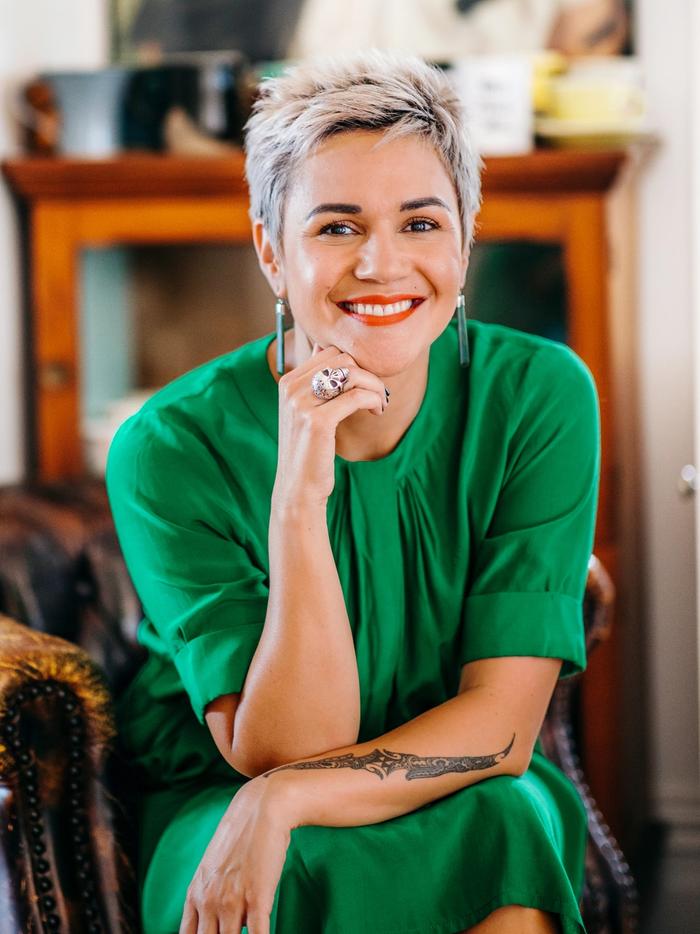 "Social good, ideally some more brown people, lifelong learning, intellectual engagement, won't be obsoleted by technology," she says. "I don't really believe in retirement for myself, so I want to be able to do whatever I do forever.
"Medicine was the only thing that fell out of that process – the only job that sounded right."
When Emma welcomes Woman into her Auckland home, her personality shines through before she even opens her mouth to say "kia ora". The new Miley Cyrus album is blasting, the walls are adorned with work by Māori artists and her beloved cat Boris is sunbathing by the deck, surrounded by piles of books.
An avid reader, Emma's the kind of person who gets anxious if she goes somewhere without a book on her. That, she says, comes from a childhood of being dragged to community group meetings and protests with her activist mum growing up. "You always needed something to do," she tells.
Her mother, Colleen Smith, was just one of many women who inspired Emma to become the person she is today. Her life and career choices have usually come from following her heart, which, in Emma's case, often meant following in the footsteps of other Māori women she looked up to. Or, as she puts it, "stalking and following amazing women".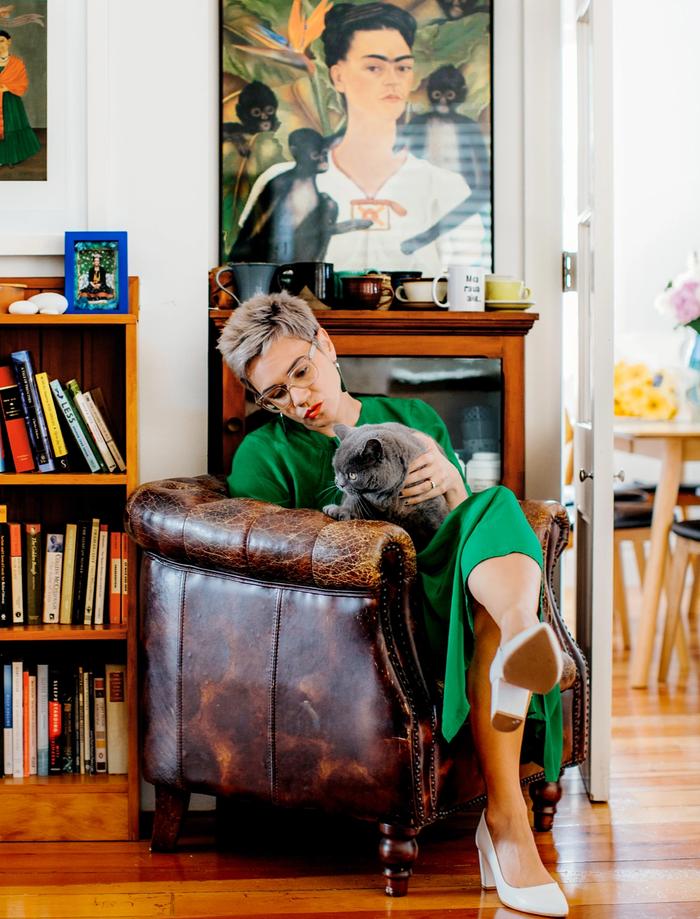 The book lover, pictured with her cat Boris, credits her activist mother for inspiring her interest in politics. IMAGE BY EMILY CHALK
In high school and at Otago University, she focused on art history and classics, largely because she wanted to be just like her "awesome" art history teacher. But she quickly discovered that admiration wasn't enough to base a career on because, in the end, it turned out she simply didn't have enough interest to pursue it.
Instead, she fell into recruitment after some temping jobs led to her work for a Māori businesswoman who'd started her own recruitment company at 24. Inspired, Emma started on reception and worked her way up to recruitment consultant. She probably would have stayed had the business not been sold to "some Aucklander".
"I was a bit iffy about that because, as a Wellingtonian, we hate Aucklanders just from birth," she jokes. "You know, you get your vaccinations and here's your hatred of Aucklanders."
That – plus the absence of the wāhine Māori role model who first drew her in – was enough for her to change tack again.
Growing up in a Labour household, Emma jokes that after her mum left her dad for a woman, she was raised by a "coven of Lower Hutt lesbians" who instilled a radical, second-wave feminism in her. This inspired a strong interest in politics, which led her to work for Labour Party MP Darren Hughes.
It was during this period she met her husband Guyon, an award-winning political and investigative journalist and broadcaster, over drinks at the famous Backbencher pub.
"I sort of sidled up to him and he was like, 'Hi, I'm Guyon'. I was really nonchalant and pretended I didn't know," recalls Emma with a laugh.
They hit it off immediately and were married three years later in 2012. Their relationship was one of the reasons Emma left politics behind when, after a year working for Darren, she and Guyon eventually decided "one person working in parliament is enough".
So she went back into the private sector, working in recruitment for a corporate headhunting firm, where the people they worked with were never paid any less than $200,000.
"It was really interesting to see who gets paid heaps and what they do for it. It just didn't match up with what we know about what teachers and nurses get paid, you know? In the time I was working there I think only two Māori ever came through our doors, and I was one of them."
It was that job which saw Emma pivot toward medicine because, "towards the end of my time there, I did start to feel like I was helping people who didn't need help" – and that was something she wanted to change.
She's aware the switch to medicine was not an "obviously feasible plan" and fully acknowledges the privilege that made it possible: she and Guyon own their home and he "didn't even blink" when it came to supporting her. Her mum also moved to Auckland from the South Island to help care for Nico, and they have a huge, supportive community.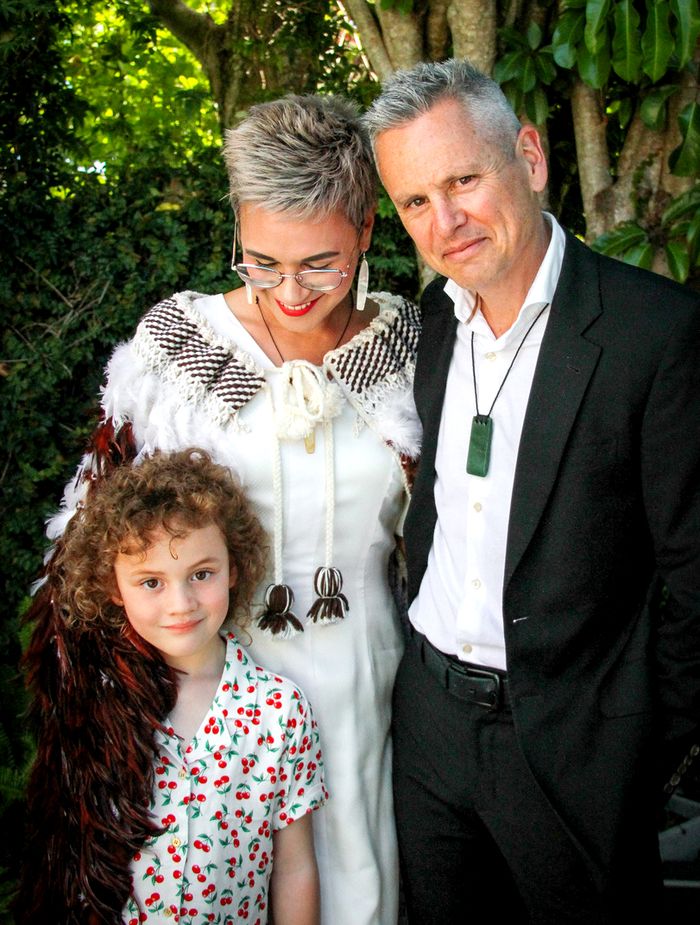 Emma with Guyon and Nico.
"So it's not just about going, 'Oh, I have an aspirational goal, I'm gonna lean into this opportunity.' It's privilege, hard out."
With that kind of unwavering support behind her, Emma was able to go all in. Despite the fact that she had zero science in her background, she taught herself what she needed to know online in order to get into her first year papers and applied.
"It's like the f ***ing Hunger Games," she says. With about 1400 students vying for the 300 available spots in the class, "there was some real weird behaviour". Online forums designed for students to collaborate became "a s***show" because some people would "knowingly place false answers in the group chat just to throw people off ".
"That was a pretty lonely year. I was just head-down. Nico was one, so I was managing all that and didn't really invest in any friendships because you don't know who will get in or, honestly, who to trust. It was like being in high school again."
But she persevered and, six years later, is ready to embark on her career in medicine – and her decision to make the switch has changed her life in more ways than one

.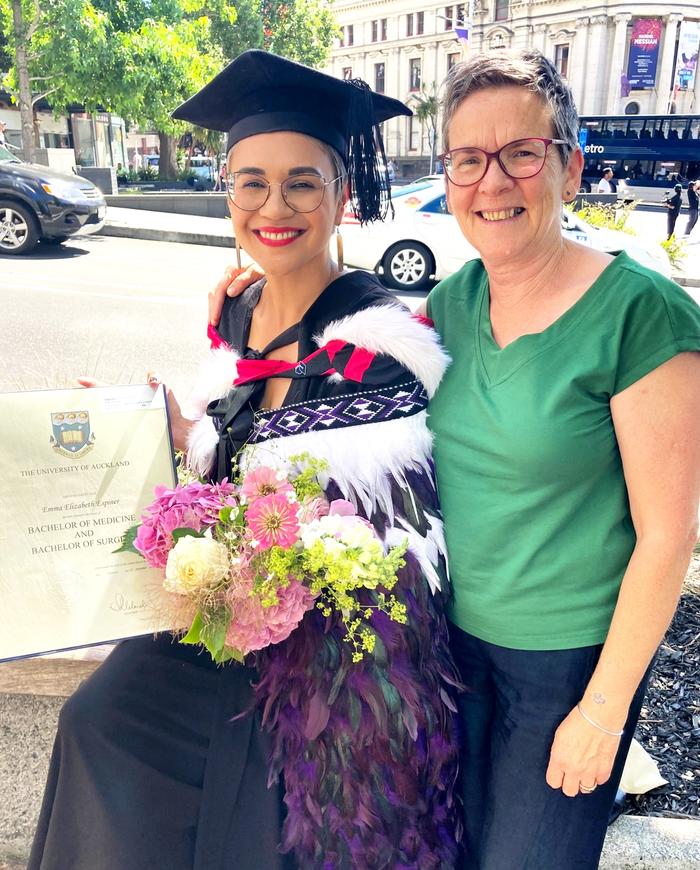 Proud mum Colleen with the recent graduate.
For one thing, she can focus on Māori health and has a clear path in that direction, having studied through the Māori and Pacific Admissions Scheme (MAPAS). She was inspired by her teachers, including lecturers Papaarangi Reid, Elana Curtis and Rhys Jones.
"They're not just teachers, but they're internationally recognised leaders pushing our ideas about what indigenous health equity actually is and how it can be achieved. All the language we use, it comes from these people.
"I had this kind of vague aspiration to help Māori, but, coming through MAPAS, learning from all these amazing teachers and being exposed to them turned my nice feelings about helping Māori into, 'This is how you do it and this is the path to follow'. So that's, pretty incredible."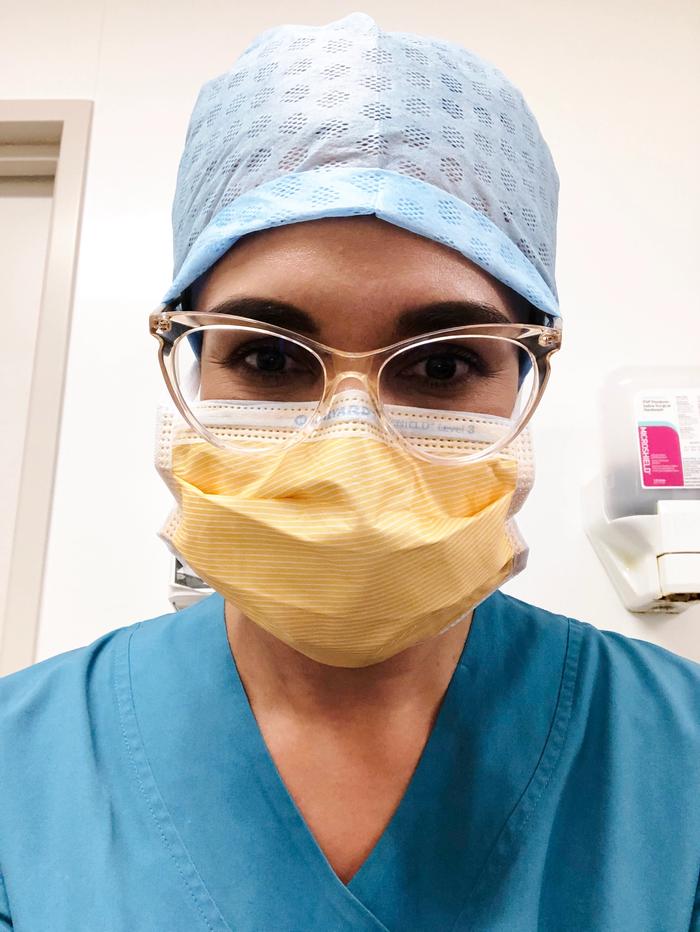 Masked up and ready to begin her new career.
The shift has also changed the way she thinks about herself, her work/life balance and metrics of success.
"That perspective of being teachable and putting yourself at the beginning again, I think just absolutely frees you from all the bulls***."
It's also been a reminder to her to "have lots of different things in your life, so you can never get too caught up in one environment".
"It's like ex-MPs, you see them and it's like, 'F***, you had all this stuff. You had the car, the staff and then if you lose your job or get voted out, it's just all gone. And if that's all you're about, you know, you're kind of f ***ed.'"
That's no doubt why Emma makes sure to stay grounded, despite the fact she's undeniably become well-known in certain circles; among writers, in medicine, among Māori and, of course, on Twitter.
But while the idea of "fame" is something Emma has zero interest in, even she has to admit there is one major upside of being recognised, but it's not what you might think. Simply put, "It's a shortcut to relationships."
She recalls taking Nico to a doctor's appointment and being approached by a woman who was a fan of her writing. They wound up connecting and hope to work on a research project together soon.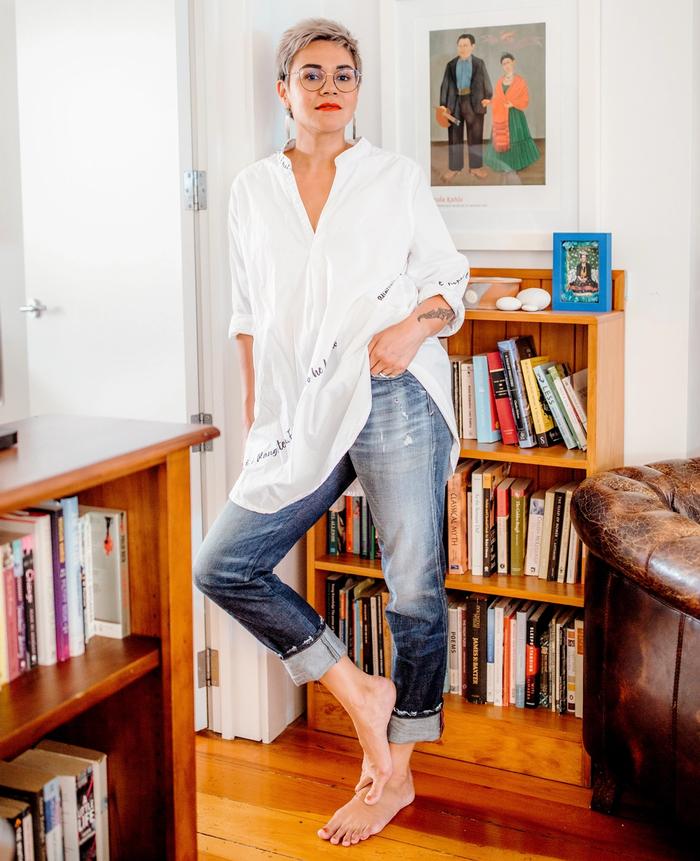 "That was just one of those things that would never have happened if she hadn't come up and said, 'Oh, I recognise you from blah, blah, blah,'" Emma says. "So I hate the idea of fame as a thing, but that is the good part – especially in Māori settings – you can instantly connect. When it's a bridge to having a good conversation or knowing more people, then sure.
"I'm so interested in people and what everyone does and how they do it. I think the more you know about different types of people, the different work they do and who's connected where, the more you can influence your own kaupapa and get s*** done.
"It's an ongoing thing, you know, it's not just like us having an interview. Now we're connected and we'll never get rid of each other because of that connection."
The same thing applies online, where she's formed friendships and relationships through a bit of social media stalking, or "internet whakawhanaungatanga".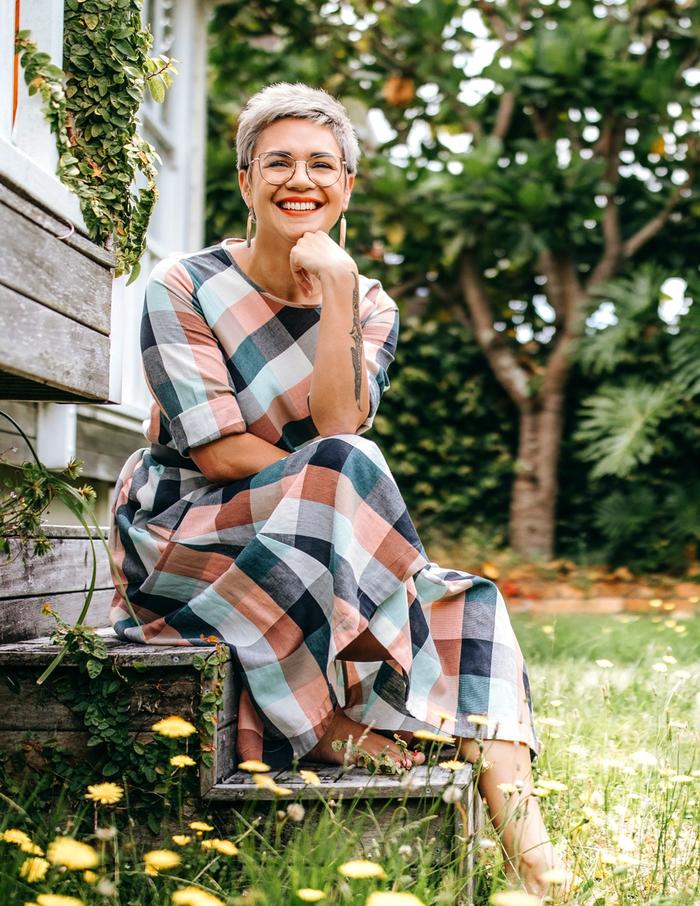 "I think there's enough of us [Māori] in enough different spaces that when we do connect, we're really powerful and can support each other. Being able to cut out that loneliness factor of being the only brown person in the room is so important," she says. "We crave each other's company as a kind of cultural nourishment."
That's why, despite her aversion to thinking of herself as a role model, she does try to follow the example of those she looks up to.
"It's about that collective leadership. They're not in it for themselves," she explains. "It's about creating space for others that's this constant incredible uplift of everyone."