Director and producer Chelsea Winstanley, best known for her short films and documentaries as well as box office hits such as Jojo Rabbit, is on a personal journey to reclaim her lost language, writes Aroha Awarau.
Chelsea Winstanley has gone back to school, dedicating this year to a total-immersion course in te reo Māori, so she can reclaim the precious language that was lost to her.
"There's something intrinsic about reclaiming your language. It's my birthright, given to me by my ancestors. I know it has always been there, it's just been lying dormant. Immersive learning is enturely different. It's like a light switch has been turned on," she says about her newfound passion.
Chelsea, whose iwi are Ngāti Ranginui and Ngai Te Rangi, grew up in Mt Maunganui. She always felt ashamed that she didn't know how to speak Māori, and she yearned to learn. She was inspired to enrol in a full-time course at Te Wānanga Takiura o Ngā Kura Kaupapa Māori o Aotearoa in Auckland because of her two daughters, Te Hinekaahu, 10, and Matewa, six, whose father is Oscar-winning writer-director writer-director Taika Waititi. They attend Nga Uri O Ngā Iwi, a reo Māori unit at an Auckland school, and Chelsea wanted the language to be part of her daughters' school and home life.
"I always knew in my heart that I wanted to speak te reo. It was part of me that was missing. And I always knew I wanted my children to speak te reo Māori as well. I wanted to stop that cycle of shame."
Her beloved grandmother, Kiritapu Borell, was of a generation that was punished and banned from speaking and consequently did not pass it on to her own children.
"My nan would tell me stories of how she would sit at the base of her nanny's kirt, by her feet, and she would read the paper for her and translate it in te reo Māori. That was the only time she was allowed to speak Māori. She was never allowed to speak te reo Māori in the house or at school. At school she was punished for speaking te reo Māori, and at home, she wasn't allowed to speak it because her parents wanted her to assimilate.
"I always kept that image in my mind, that injustice of having your language taken away from you and all that goes with that."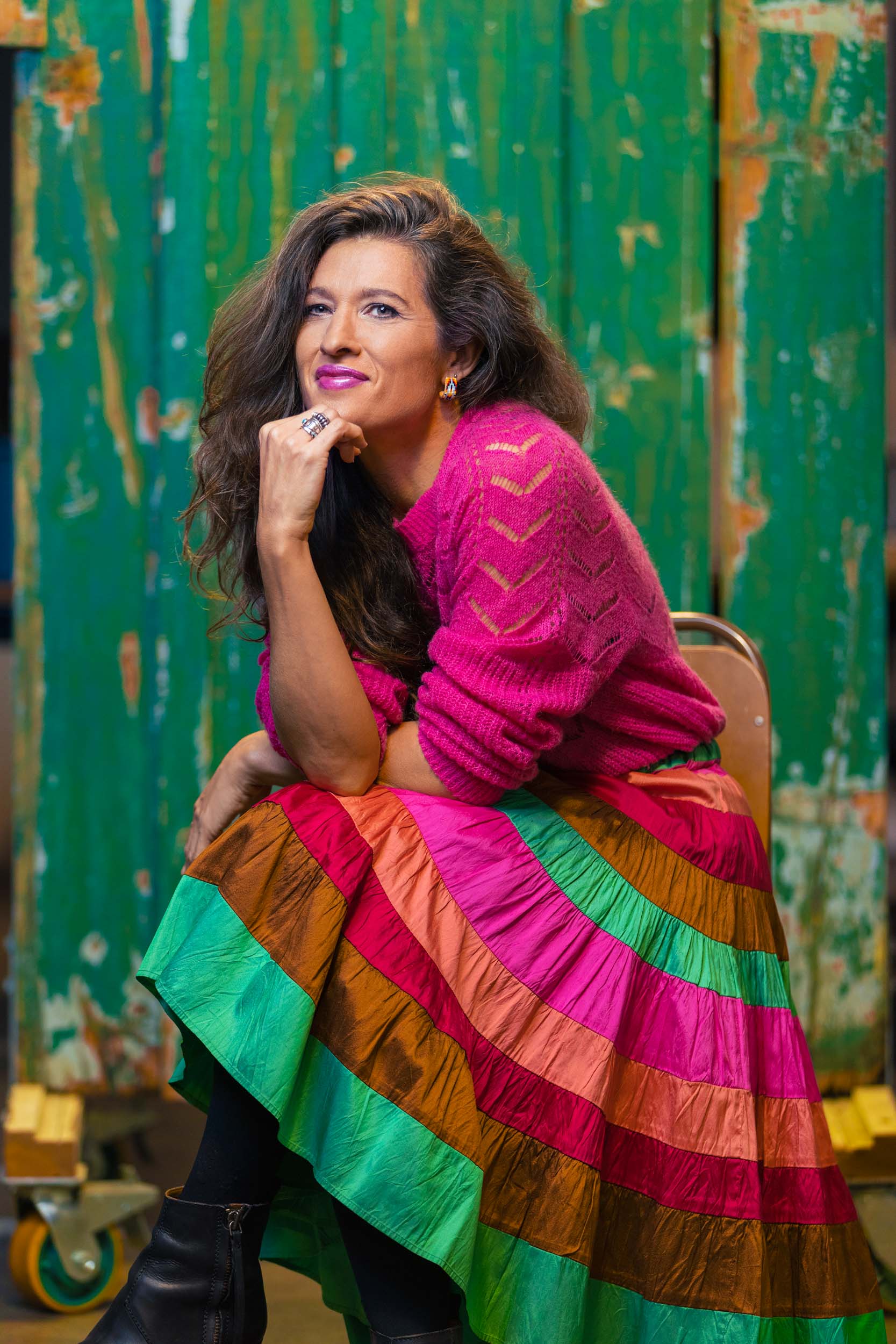 This sheer determination and influence can be seen in all the film projects that Chelsea has produced, distributed or directed. She graduated top of her class with a degree in TV production at Auckland University of Technology and has been championing cultural and indigenous stories in Aotearoa and overseas. Her impressive résumé as a producer and director includes documentaries on Māori crusader Tame Iti, filmmaker Merata Mita and box office hits What We Do in the Shadows and Jojo Rabbit. She was also nominated in 2020, with Carthew Neal and Taika Waititi, for a Best Picture Academy Award for Jojo Rabbit. In the 2022 Queen's Birthday and Platinum Jubilee Honours, she was appointed an Officer of the New Zealand Order of Merit, for services to the screen industry and Māori.
She lived in LA for several years, with her then-husband Taika Waititi, but came home in 2020 during the rise of the Black Lives Matter movement.
Chelsea is one of the producers who worked tirelessly to release Disney classics Moana and The Lion King entirely in te reo Māori. Once again, it was thinking of her daughters one night, while having dinner with co-producer Tweedie Waititi, that inspired the audacious idea to approach Disney for permission to translate these films into te reo.
"We were talking about our hopes and dreams and said it would be so wonderful for our tamariki to go to the picture theatres, places that are normal public spaces for our babies to go to, and for them to be able to hear our beautiful language.
"When they are at kura or kohanga, they are super safe and they get to freely korero Māori and hear the reo, but as soon as they step out of those environments, it's Pākehā everywhere."
In 2016, the pair travelled to LA to meet with Disney's top executives. After a passionate pitch, they gained permission to translate Moana. Then in June, they released The Lion King. In September, they will release Frozen, which is the highest-grossing animated film of all time.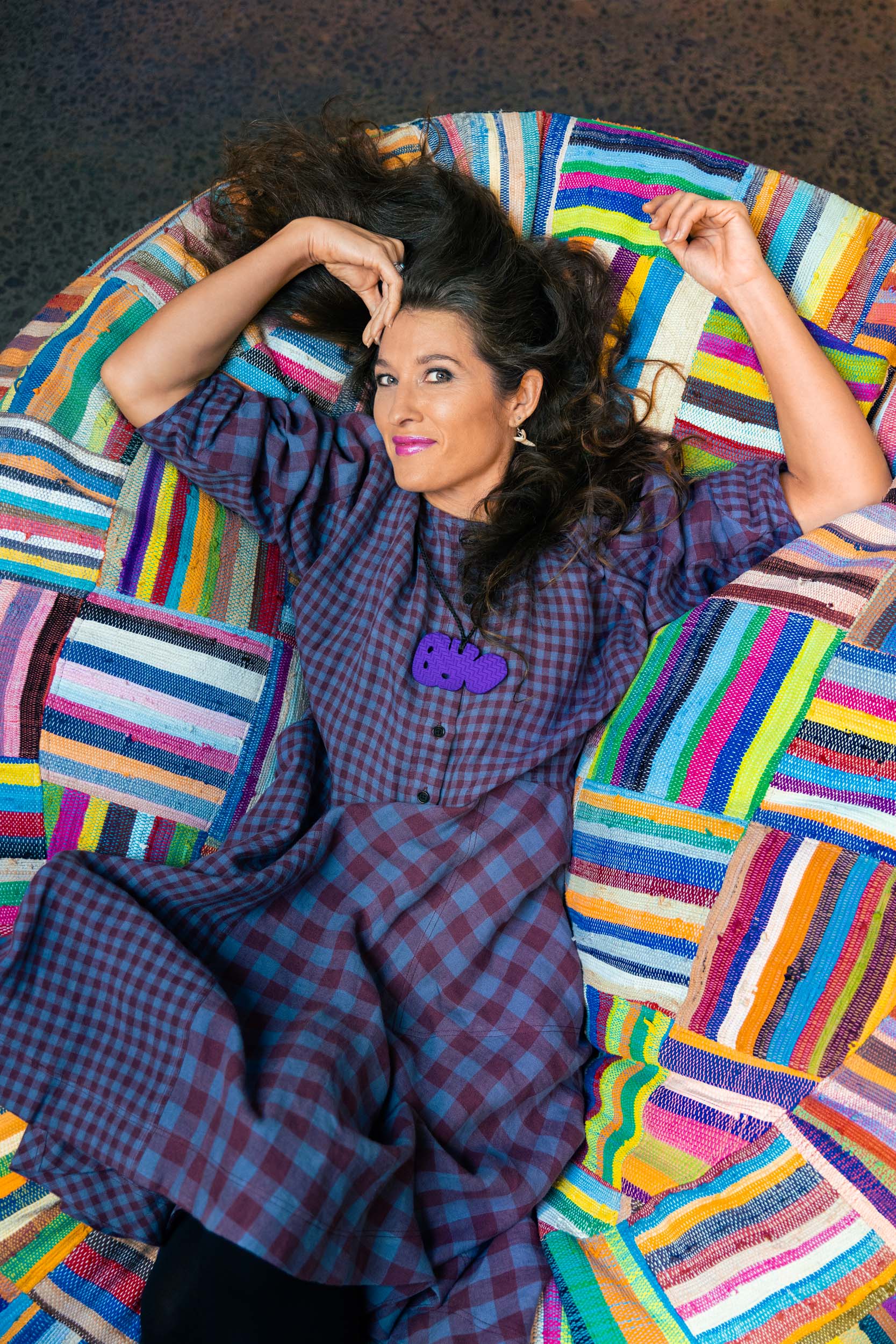 Chelsea's daughters have yet to see the reo version of The Lion King. During its world premiere in Auckland, Chelsea's elder daughter was recovering from chicken pox and her younger sister opted to stay home with her sibling. A week later, however, the two girls were well enough to travel to Sydney to be by their father's side for the world premiere of his blockbuster film Thor: Love and Thunder. But Chelsea plans to have a special Lion King screening for her girls.
She's loving her te reo Māori journey and says she will never feel ashamed or embarrassed about speaking Māori again.
"Every single day, I feel so lucky to be going to school. I feel so lucky to whakapapa Māori. It has strengthened my deepest desires to know and learn more."
PHOTOGRAPHY:
This is public interest journalism funded by New Zealand on Air.