We all know about spring cleaning the cupboards, but Amy Houlihan says this is also the ideal time for her five-step refresh to ensure you're all set for summer.

A change of season and the welcome arrival of warmer weather is the perfect time to overhaul your beauty regime. A yearly audit gives you the opportunity to reassess your make-up and skincare, and decide if you need to tweak your beauty routine. And with the temperature rising and the sun shining, it's also time to think about how you're going to protect your skin from the elements. Here's our five-step plan for a spring sort-out. 


1 Spring into action
Practically speaking, a spring refresh is a great chance to declutter your cupboards and drawers, sort out your absolute must-haves and turf any unwise impulse buys that are gathering dust and taking up space. Start by attacking your bathroom shelves and getting rid of old or expired products.
Anything that's open and hasn't been used for a year should go. If you're unsure, you can tell if a product is expired by looking for the little jar logo with a number on the side. This indicates how many months it's good for, once opened. Out-of-date products may be ineffective, and they can even cause infections and breakouts. 
Once you've culled your collection, sort products into categories and order them in terms of how often you use them. This streamlined process will also give you a good perspective on what you actually need when you're buying beauty products in the future.  Many companies are now either aligned to a recycling programme or have their own, so research the best place for your empties to go. 


2 Time to sanitise
Take the time to give your brushes and tools a deep clean – of course this should be done more than once a year, but this is a good chance to make sure everything is sparkling. Good make-up brushes are a great investment, but they aren't cheap, and looking after them means you'll get the best out of them for years. If you're religious about your skincare regime, it's counterproductive to then apply make-up with dirty tools.
The same goes for spending money on gorgeous make-up – it will never look its flawless best if it's not applied with clean, quality brushes and sponges. Although it's no one's favourite task, set some time aside and use a specialised brush cleaner or mild shampoo to gently wash each brush, ensuring the water isn't too hot. Squeeze out as much moisture as possible, then lie your brushes flat on a towel in the sun to dry. Don't stand them up, as water can trickle down into the handle and affect the glue that holds everything together. 


3 Go lighter
Due to New Zealand's humid weather, most women need to lighten their skincare in summer. Winter calls for rich creams and balms, but swap these out for lighter lotions and gels in the warmer weather, as heavy products can overwhelm and overload your complexion. If you haven't already, consider investing in a good vitamin C serum. There are many excellent natural versions available and although it's an important skincare step all year round, the powerful antioxidant is an ideal protector from the damage UV rays and pollution can cause – including pigmentation, lines and dullness. Vitamin C is the second line of defence, because of course SPF is your most important skin protector. You may use more of it during summer, so removing it thoroughly at the end of the day is super-important. Oil cleansers are perfect for this as they go deep into pores and dissolve all the dirt, while maintaining a healthy and hydrated lipid barrier. 


4 Nourish your body
When it comes to good summer skincare, don't forget your body. Great skin doesn't stop at your jawline. As well as protecting your body from the sun, it's important to nourish your limbs and address concerns such as sagging, sunspots and dehydration. 
Have you tried dry brushing? It's exactly as it sounds – use a reasonably firm natural bristle brush to brush your body in an upward direction. It's said to promote blood flow, increase lymphatic drainage and encourage detoxification, plus it doubles as an energising exfoliator. Do it before the shower, beginning with your feet, moving upwards and paying particular attention to any problem areas. Once you're out of the shower, treat skin with a nutrient-rich serum, oil or body butter designed to increase elasticity, nourish and smooth dehydrated skin, brighten skin tone and fade pigmentation. 


5 Less is more
A lighter, simple, sweat-proof base is ideal when the temperature rises.
A good tinted moisturiser, BB or CC cream should provide a sufficient amount of coverage during the day, and use a concealer only on the areas where you need a little more camouflage. For colour, cream sticks and pots are your best friend. Not only are they incredibly easy to apply, they melt into warm skin for an incredibly natural, sheer finish.


Get your summer glow



1 Goop G.TOX Ultimate Dry Brush, $42. 
Made from natural sisal, this brush exfoliates lightly and sweeps away dead skin to reveal glowing, soft limbs.









2 Jane Iredale Eternals Collection Glow Time Blush and Bronzer Sticks, $85.
Apply these creamy sticks anywhere you need colour – lips, cheeks, eyes or body. They're infused with jojoba seed oil and coconut oil for hydration and easy blending.









3 Tronque Rich as Croesus Firming Butter, $130.
After the first release sold out, Tronque's Rich as Croesus Firming Butter is now back and better than ever. The decadent, New Zealand-made, velvety cream contains active ingredients of the same quality as facial skincare and works to increase elasticity, smooth skin and effectively even out skin tone. It also has a new natural fragrance designed in Grasse, France.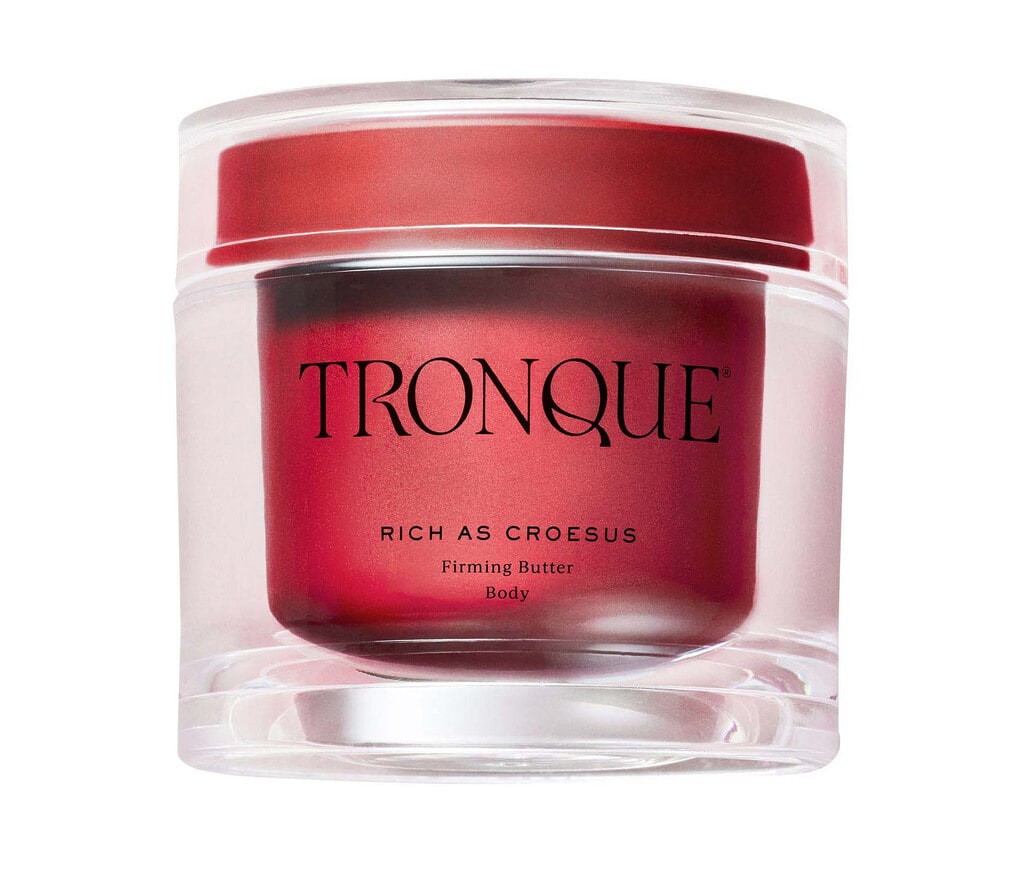 4 Tailor Oil Cleanser & Make-up Remover, $39. 
This award-winning oil is made with 100 percent cold-pressed pure plant oils and antioxidants, and
binds to grime and make-up – breaking it down and drawing it out.  










5 Essano Advanced Brightening Vitamin C Concentrated Serum, $29.99.
Concentrated, yet very affordable, this serum helps to brighten skin tone and improve the appearance of dark spots and pigmentation. It contains five percent vitamin C and has been formulated for better absorption.