Sharon Stephenson meets a fitness guru who's heard every excuse under the sun for staying on the couch, but swears he can help even the most sedentary type fall in love with fitness.
It's 6am, rain is spitting at the roof and an icy southerly is threatening to cut my house in two. Reasons to flag exercise come thick and fast: it's too cold, too dark, too early, too hard. Hitting snooze on the alarm and wedging myself further under the duvet seems a far easier option.
I'm not alone: figures suggest that nearly half of adult Kiwis do zero, little or not enough exercise every week. What's more, while 14 percent of us have gym memberships, not many of us use them that often.
Add in a global pandemic, economic meltdown and an ever-increasing battle to just drag ourselves through the days, and it's easy to see why exercise can fall down the to-do list.
Bevan James Eyles gets it. The Christchurch fitness professional has probably heard every excuse there is not to exercise. And he knows full well that many more of us slip off the health wagon every day than ever manage to clamber back on.
"It's a lack of willingness to want to commit to exercise that stops so many of us making exercise a regular part of our lives," says Bevan from the Canterbury home he shares with his wife Jo.
It's a conundrum the 44-year-old reckons he's cracked in his second book I Will Make You Passionate About Exercise.
Aimed at those who don't share the same love of exercise as the award-winning fitness instructor, Ironman triathlete and marathon runner, the book's 253 pages take readers on a journey of learning to love exercise forever.
"It's a series of baby steps that will help build the foundation for a lifetime love of exercise," promises Bevan, who's so passionate about the subject he barely stops for breath. "That means overcoming both physical and mental barriers so that you can get to a place where exercise brings lots of benefits to your life and where you're actually excited to exercise."
It might sound like a tall order, but Bevan has achieved considerable success with his baby steps strategy so far. Including a 70-year-old woman who hadn't exercised since high school.
"She was overweight, unfit and didn't know how or where to start. We got her onto our 5km running programme in 2018 and 18 months later she ran a half-marathon."
What this woman had to overcome, what all non-exercisers have to overcome, are the barriers to building basic exercise foundations.
"Probably the biggest barriers are learning to fit exercise into your life and getting into the habit of making it a priority. It's about creating a shift in behaviour, of finding a movement you enjoy that you'll be able to prioritise, even if it's a five-minute walk. That's the key to succeeding."
Fitness Industry Failure
Bevan didn't have to go down this road; he'd already carved a successful niche in the fitness industry, travelling around the world teaching with Les Mills and breaking his own personal best times in marathons and the gruelling Ironman competition.
But his break-in-the-traffic moment came at a conference in Florida when a colleague commented that the fitness industry was actually failing people.
"She said, we're actually failing because there are fewer people moving and more people putting on weight. Which was a total revelation to me. I'd spent my career working with people who already exercised and enjoyed it, but no one was really trying to help non-exercisers to get on the exercise ladder."
It wasn't, he adds, that people hadn't tried exercise, more usually that they'd tried and failed – and had a negative experience doing so. "So, of course, they don't want to go back to doing something they found unenjoyable, something they failed at. My question to myself was, how do I take someone who isn't doing any exercise, who has a history of failure and is uncomfortable and possibly insecure about exercising, to a place where they know they'll exercise forever?"
His own first baby step, in 2007, was starting a running group, aimed at getting people off the couch and running 5km in eight weeks. It was, he admits, an epic failure.
"There were 15 people in the group and everyone failed to run the 5km. I realised I didn't really understand the non-exerciser and needed to do things differently."
That included grilling his group about what they needed to be able to safely bring exercise into their lives and to build a pathway to becoming a lifelong exerciser. Armed with that knowledge, Bevan tried again, this time working with people to provide strategies from the minute they decided to exercise, to putting on their trainers and getting out the door.
"At the beginning, you're not learning exercise techniques, you're learning how to get yourself ready to move, so things like packing your bag the night before and planning a night of the week you know you'll be successful or will have energy. At this stage, exercise has to be extremely easy, physically and mentally, because it's about building a framework and opening the door for you to enjoy exercise."
Armed with that insight, Bevan's second running group was a resounding success, with 90 percent of his trainees reaching the 5km target. To date, he estimates his business, Extra Mile Runners, has put more than 4000 people through their paces, with many going on to compete in half-marathons within 18 months of starting.
"Once people have exercise in their lives, they tend to prioritise a form of movement that they really enjoy, and to build a community around it. That's what leads them down growth pathways."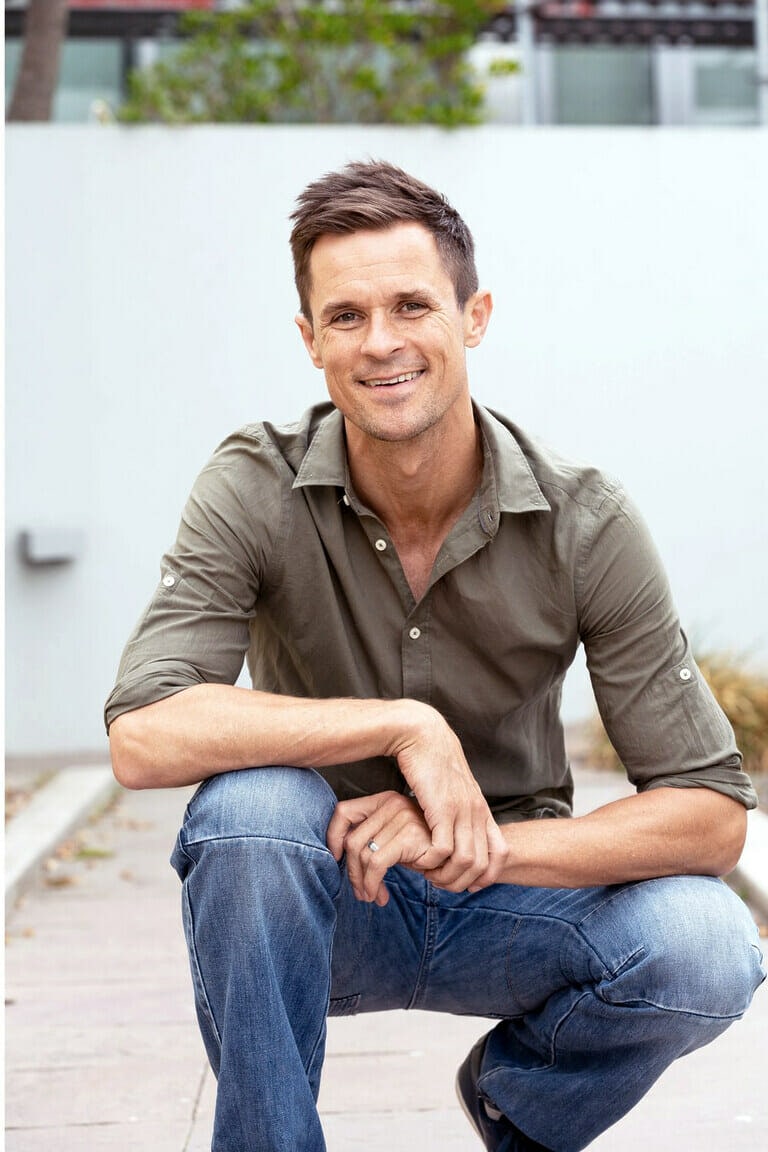 Rocky Beginnings     
Look at Bevan and you'll see a fit, happy man, comfortable in his skin. But the father of daughter Tyler, 25, says it wasn't always like this.
Born and bred in Christchurch, Bevan admits poverty and alcoholism, care of his father and other family members, formed the backdrop to his life.
"Ambition isn't really put in front of you in that kind of environment, so I left school at 15 with no qualifications and few basic skills. I remember once in the doctor's surgery filling out a form and not being able to spell the name of my street."
There followed five years of drugs and alcoholism, of becoming, by his own admission, "a real drop-kick. I went down a path of losing myself, of hurting people and wasting my late teenage years."
Ironically, it was a bad LSD trip that set him on the right path. "I had a moment of clarity during this trip about who I was – a broken person, a loser going nowhere fast."
While trying to find another direction, he stumbled upon an exercise machine in his mother's garage. "It was the stupidest machine ever, but I started doing 30 minutes on it a day and found I really enjoyed it."
That eventually led to an Ironman competition and the realisation that not only did he like exercise, he was also good at it.
"I learnt it first with playing the guitar and then with fitness – if you want to be good at something, you have to put the effort in." 
Bevan started writing his book 2 years ago, aiming to bring his exercise gospel to others via 10 easy baby steps. 
"The first step in prioritising exercise in your life is to focus on what you can do right now, so if that's a five-minute walk, to me that's a win because you're going to get out the door and do it. What we're trying to teach are the habits and behaviours you do before you actually even start exercising. And if we can remove that tension of being worried about the exercise or the time it's going to take in your day, then we'll increase the chance of you doing it."
Other lessons include finding movement you enjoy and using forward thinking positively to motivate you to get moving.
"Instead of thinking about exercise as something that's going to be hard and horrible, think about how you're going to feel afterwards. The goal is to bank a whole lot of positive experiences so that when you think about exercising, you want to do it."
Which is particularly important as we age, and even more so for women, he adds.
"No matter what your age, the key is to find a movement you enjoy and create a safe pathway to bring that exercise into your life. For women, it's also important as they age to incorporate some strength work into their week, particularly if osteoporosis is an issue. In general, I find women enjoy cardio but can be a bit afraid of things like the weights room. But you don't have to do weights – a circuit class or pump class, or working with a personal trainer can also build strength. Remember, it's all about baby steps."
Bevan's Get-Moving Tips
Make a decision to exercise. Ask yourself what you want your health to look like in five or 10 years and make that decision today.
Work with an expert to create a safe, sensible plan designed specifically for beginners.
Work towards creating a fitness lifestyle; don't just focus on a quick fix.
See yourself as an exerciser.
Build a support structure around exercise – find a form of movement you love, as well as a good leader and a community who can support you.