Valentine's Day is an opportunity to express our love through artful gestures, and what could be more artful than creating a culinary masterpiece for your loved one. Cooking for your partner on Valentine's Day is an opportunity to showcase your future wifey/hubby skills and to express your love through food. Every ingredient, aroma and plating can be a brushstroke of devotion, a symphony of flavors that speaks to the senses and the soul. It's an opportunity to create a memorable and intimate atmosphere, to set the stage for a night of romance, and to show your partner how much they mean to you. In this article, we will explore the artistic side of cooking, sharing ideas and recipes that will inspire you to create a Valentine's Day meal that is not only delicious but also an expression of your love.
The beauty of cooking for your partner on Valentine's Day is that it allows you to be creative and experiment with new flavors, techniques and presentation styles. You can choose to create a menu that is inspired by a particular cuisine or to mix and match different ingredients and styles to create something truly unique. You can also take the opportunity to try out some new cooking techniques or experiment with different plating styles. The possibilities are endless – the key is to have fun and let your creativity flow in the kitchen. Remember that this is not just about the final product, but about the journey of creating something special for your loved one. So, get inspired, let your imagination run wild and create a culinary work of art that will be remembered for years to come.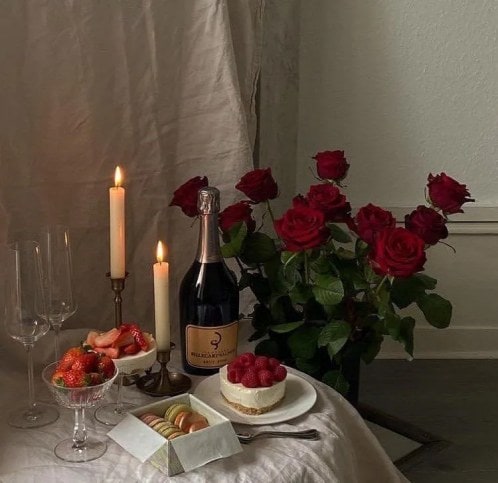 I've compiled a list of seven Valentine's Day cooking ideas that are sure to leave your partner swooning.

A Romantic Pasta Dish
Nothing says "I love you" like a homemade pasta dish. Whether it's spaghetti and meatballs, lasagna, or fettuccine alfredo, your partner will be impressed by your culinary skills and appreciate the effort you put into making something delicious just for them. For something a little different, try your hand at making a prawn bisque pasta and pair it with grilled caesar salad with qual eggs.

A Fancy French Meal
Want to really show off your culinary skills? Then try your hand at a fancy French meal. Think Coq au Vin, Beef Bourguignon, or even a classic ratatouille. Not only will the flavors of a French meal be a treat for your taste buds, but your partner will also appreciate the effort you put into making something so elegant and delicious.


A Sizzling Steak Dinner
For the carnivorous couples out there, a sizzling steak dinner is sure to impress. Whether you opt for a classic ribeye or a more unconventional cut of meat, a perfectly cooked steak will leave your partner drooling. Don't forget to add some sautéed vegetables and a delicious sauce  to complete the meal.


Sushi Platter
A selection of sushi rolls and sashimi, made with fresh fish and seafood is always sexy. It's a light and elegant meal that can be enjoyed with a glass of sake or wine. We've got you covered with a spicy tuna and avo roll recipe.


A Decadent Dessert
If you're not confident in your main course skills, why not focus on the dessert? A decadent dessert is the perfect way to end a romantic meal and leave a lasting impression on your partner. From a classic chocolate fondue to a more elaborate soufflé, the possibilities are endless.


Surf and Turf
An elegant and romantic meal for two featuring a succulent filet mignon paired with garlic butter lobster tail. Serve with a side of roasted vegetables and a glass of red wine for the perfect Valentine's Day dinner.


A Customized Meal
Why not create a meal that's tailored to your partner's taste? Ask what their favorite foods are and come up with a menu that incorporates those ingredients. This will show that you not only care about their taste buds but also that you pay attention to what they like and take the time to plan something special for them.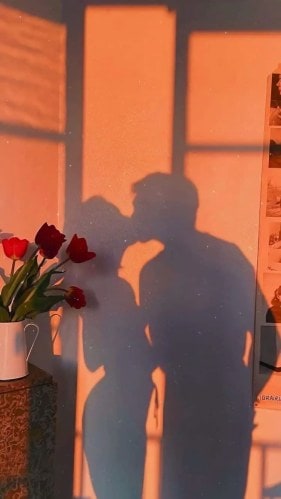 No matter which of these Valentine's Day cooking ideas you choose, the most important thing is that you're spending time together and showing your partner how much you care. And remember, if all else fails, a well-timed "I burned dinner" followed by a takeout or eating out can be a charming surprise too. Happy Valentine's Day!