Amy Melchior created this great healthy salad, filled with delicious herby falafels and light crunchy summer vegetables topped with creamy sumac coconut yoghurt whip. You can use store-bought falafel but nothing beats these homemade ones!
Serves 6
EF, DF, GF, NF, VEGAN
Ingredients
Falafel
½ cup (80g) pumpkin seeds
400g tin chickpeas, rinsed and drained
2 spring onions, white and green parts roughly chopped
1 cup (40g) either fresh parsley, basil or coriander or a mixture of all, roughly chopped
4 cloves garlic, peeled, finely chopped
3 tbsp sesame seeds
1 tsp ground cumin
2 tsp dried oregano
1 tsp salt
½ tsp freshly ground black pepper
3 tbsp chickpea flour (besan flour) or gluten-free flour rice bran oil, for shallow-frying the falafels
Salad
1 quantity of sumac coconut yoghurt whip
½ cucumber, finely diced
2 red capsicums, deseeded and finely sliced
¼ red onion, peeled, finely sliced
1 spring onion, white and green parts finely sliced
2-3 ripe tomatoes, diced
1 tbsp lemon juice
1 tbsp extra virgin olive oil
2 tsp red wine vinegar
2 tsp sumac
1 tbsp fresh oregano or 1 tsp dried
½ cup (20g) fresh parsley and basil leaves, roughly chopped + extra for garnish
Salt and freshly ground black pepper
100g mixed baby lettuce leaves
Sumac Coconut Yoghurt Whip
2 tbsp tahini
2 tbsp warm water
½ cup (125ml) natural unsweetened coconut yoghurt
1 clove garlic, crushed and very finely chopped
2 tsp lemon juice
2 tsp sumac
1 tsp ground cumin
1 tsp maple syrup or date syrup
small bunch mint or basil, finely chopped
½ tsp salt
Method
1. Using a food processor, blend the pumpkin seeds for a few minutes until quite finely ground. Add the rest of the ingredients and blend on high for 3 minutes or until combined. Place in the refrigerator for at least 20 minutes to firm up.

2. Place a large frying pan over a medium heat and add a big splash of oil. When the oil is hot, add heaped dessert spoon size amounts of the mixture and cook for a few minutes until lightly browned on all sides. Drain well on paper towels.

3. In a small bowl using a fork, mix the tahini and warm water together – it will split but just keep stirring and it will turn into a creamy paste. Add the rest of the Coconut Whip ingredients and whisk together until well combined.

4. In a mixing bowl, combine cucumber, capsicums, onion, tomatoes, lemon juice, oil, vinegar, sumac, oregano and the fresh herbs. Season to taste with salt and pepper.

5. On a large serving platter place some of the mixed lettuce leaves. Top with half the salad mixture. Lightly crush or break up the falafels and sprinkle them over the top. Drizzle over some of the Sumac Coconut Yoghurt Whip. Repeat the layering of the salad and top with more of the yoghurt whip. Garnish with the extra herbs.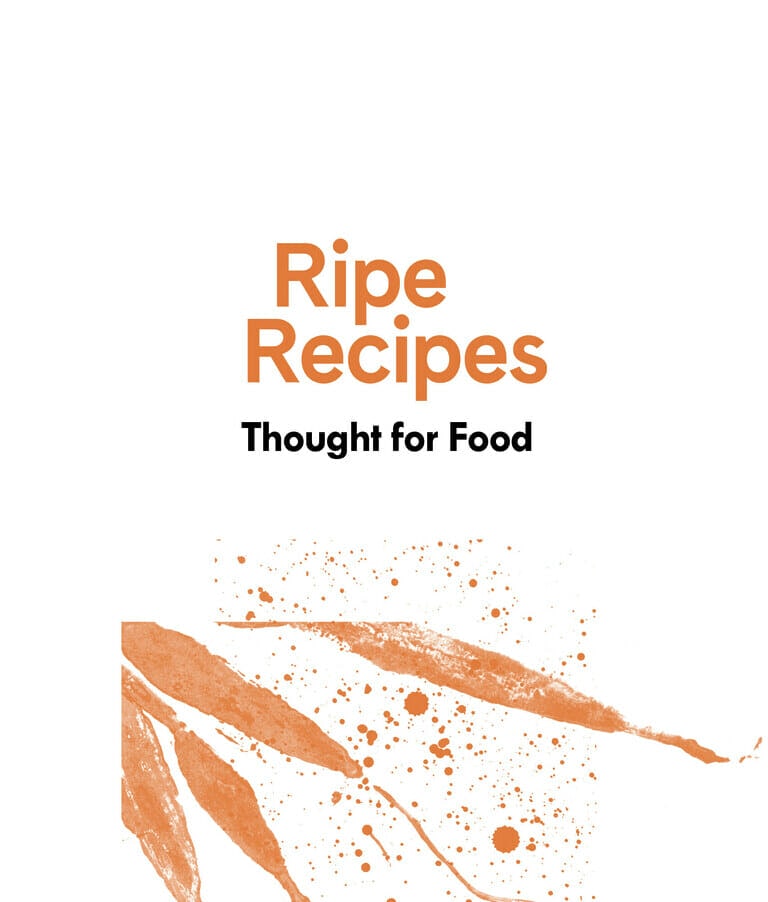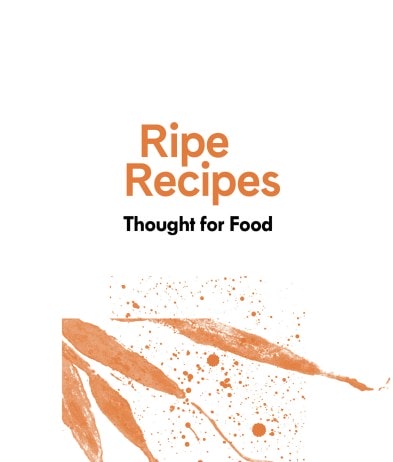 Extracted from Ripe Recipes: Thought for Food by Angela Redfern & The Ripe Deli Team, photography by Sophie Merkens. (Beatnik Publishing, RRP $60, beatnikpublishing.com).