While there is so much to love about summer – hazy beach days, sundowners and pure, unadulterated relaxation – holidays also often go hand in hand with sunburn, mozzie bites and a wild, matted mane. While a week camping certainly doesn't require getting dolled up to the nines on the daily, there are certain essential products that you can take away with you to protect, nourish and maintain the health of your skin and hair.
Which sunscreen is best?
Sun protection is not only the most obvious summer essential, it's the most crucial. I know I'm running the risk of sounding like a broken record, but we Kiwis need to wear sunscreen every day to protect ourselves from the particularly harsh UV rays in this part of the world. These rays are even stronger in summer, so applying sunscreen as a final – or only – step of your skincare regime is incredibly important. This not only provides protection from sun damage that can cause skin cancer, but also from photoageing, in the form of lines, wrinkles and pigmentation.
When it comes to choosing a sunscreen, the most important thing is just to wear one in the first place. Beyond that, many people are exploring a more conscious lifestyle and limiting their exposure to synthetic chemicals, and like to seek a natural sunscreen. Also known as mineral or physical sunscreens, these are made using zinc oxide or titanium dioxide and are generally cruelty-free and made without reef-killing ingredients (which means they don't contain oxybenzone). They reflect UV rays and create a physical barrier, which is why many have a thicker consistency. Creating a formulation that's beautifully wearable and doesn't cause a white cast is a major and ongoing mission for many mineral sunscreen creators, so it can unfortunately be a matter of trial and error to find your perfect match. Take your skin type into consideration also, as sensitive, blemish-prone skin can flare up from heat or certain ingredients, whether they're natural or not. Mineral sunscreens are typically more expensive than their chemical counterparts, but we've recommended a selection (over the page) to suit different budgets that give a great finish.
Look for a water-resistant, broad-spectrum sunscreen – which means it protects from both UVA and UVB rays – and always check out Consumer NZ's latest results before you buy. They regularly test sunscreens to check if the SPF claims measure up, and you may be surprised at the results. The NZ Dermatological Society says a sunscreen is only one part of your defence against UV radiation and should be used in conjunction with other protection. You should also cover up with suitable clothing, a broad-brimmed hat and UV-protective sunglasses.
Although Kiwis traditionally love to spend hours on end enjoying the sand and surf, it's highly advised that when the sun's rays are most intense (between 10am and 4pm in summer) you limit your time outside or sit in the shade. The following tips are an excellent memory refresh for the whole family this summer: Apply sunscreen at least 20 minutes before going outside and apply plenty – about two teaspoons for each leg, and one teaspoon for each arm, your back, your front and your face (which includes your neck and ears). Ignore "once-a-day" claims, as sunscreen should be reapplied often – every two hours while you're outside – and remember that mopping sweat or towelling off after a swim reduces protection. Make sure to apply another coat of sunscreen immediately.

My Sunshine Natural Sunscreen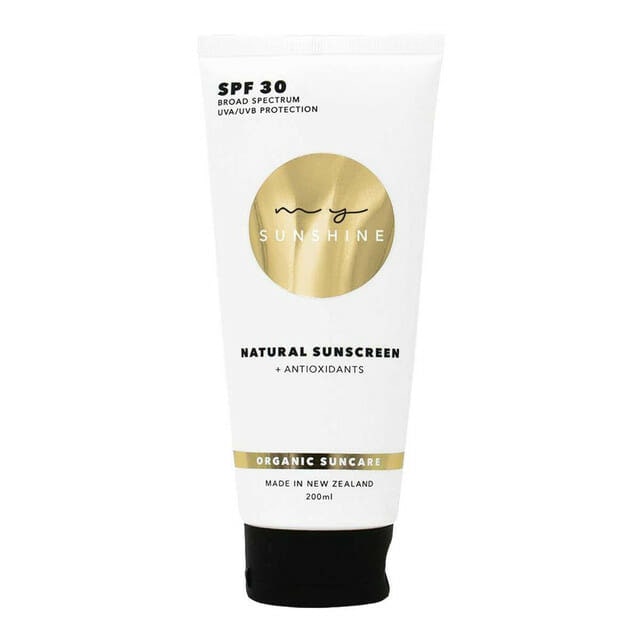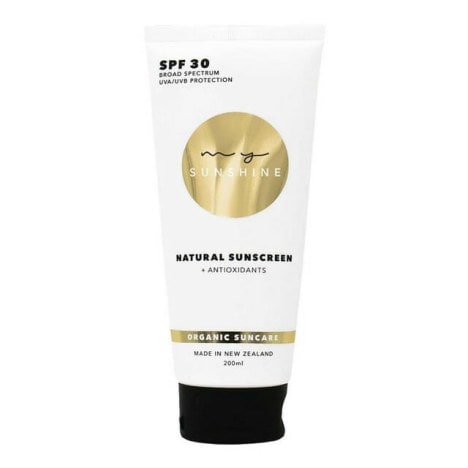 As well as zinc, this fast-absorbing, pleasant-smelling sunscreen is enriched with nature's natural sunscreens, red raspberry seed oil and sea buckthorn oil, to further protect your skin from the sun. $30.90
Skinnies Sungel SPF30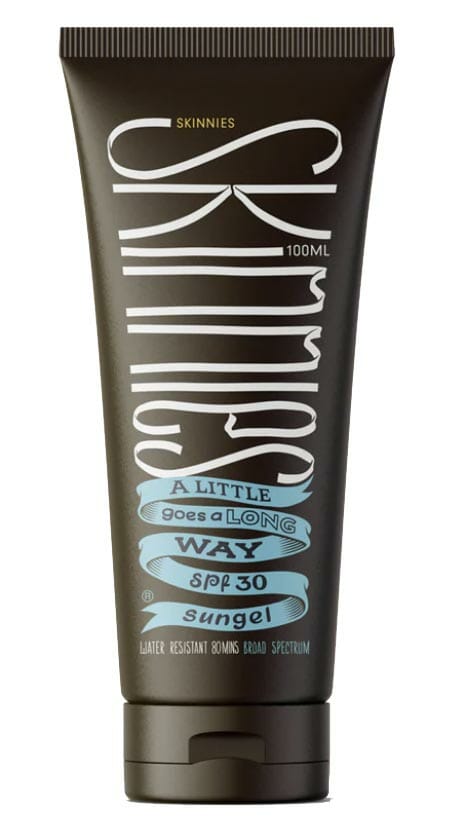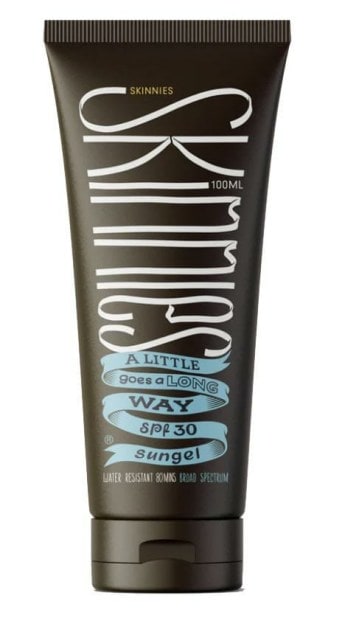 Skinnies solved the white residue problem by creating a balmy gel texture with this bestseller. It's sustainably made using no water, so less is more: a pea-sized blob covers your face, neck and ears. It's also great for sensitive skin. $39.99
Ultra Violette SPF30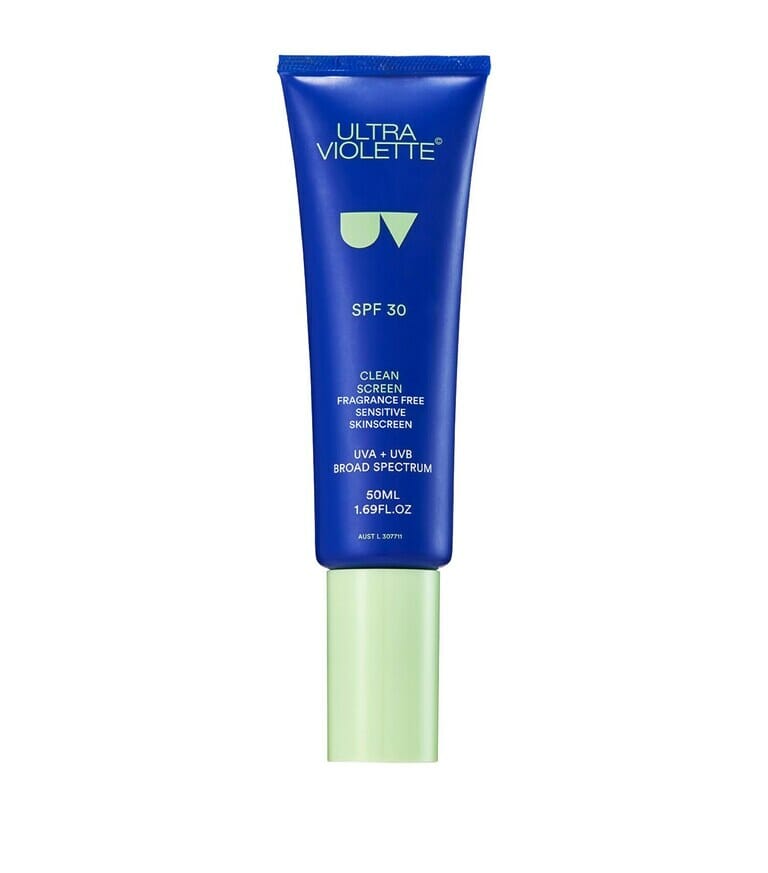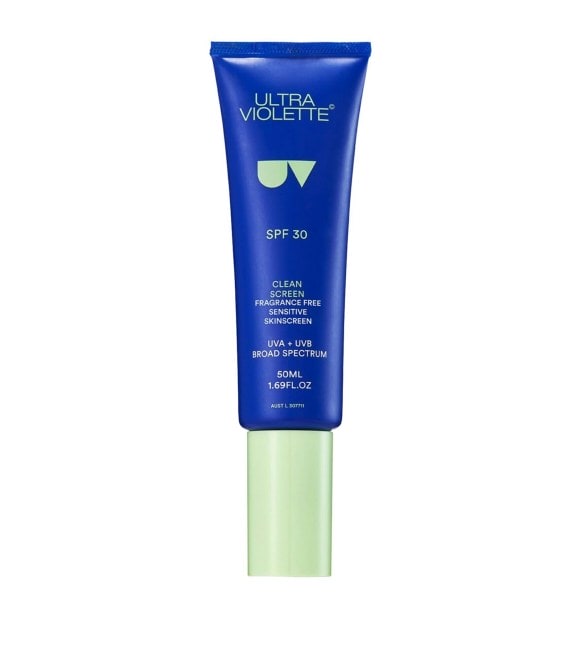 This is a fantastic option for anyone with problem and oily skin. Its lightweight and mattifying mineral formula includes cucumber and organic green tea to soothe, hydrate and reduce inflammation. $54
Emma Lewisham Skinshield SPF30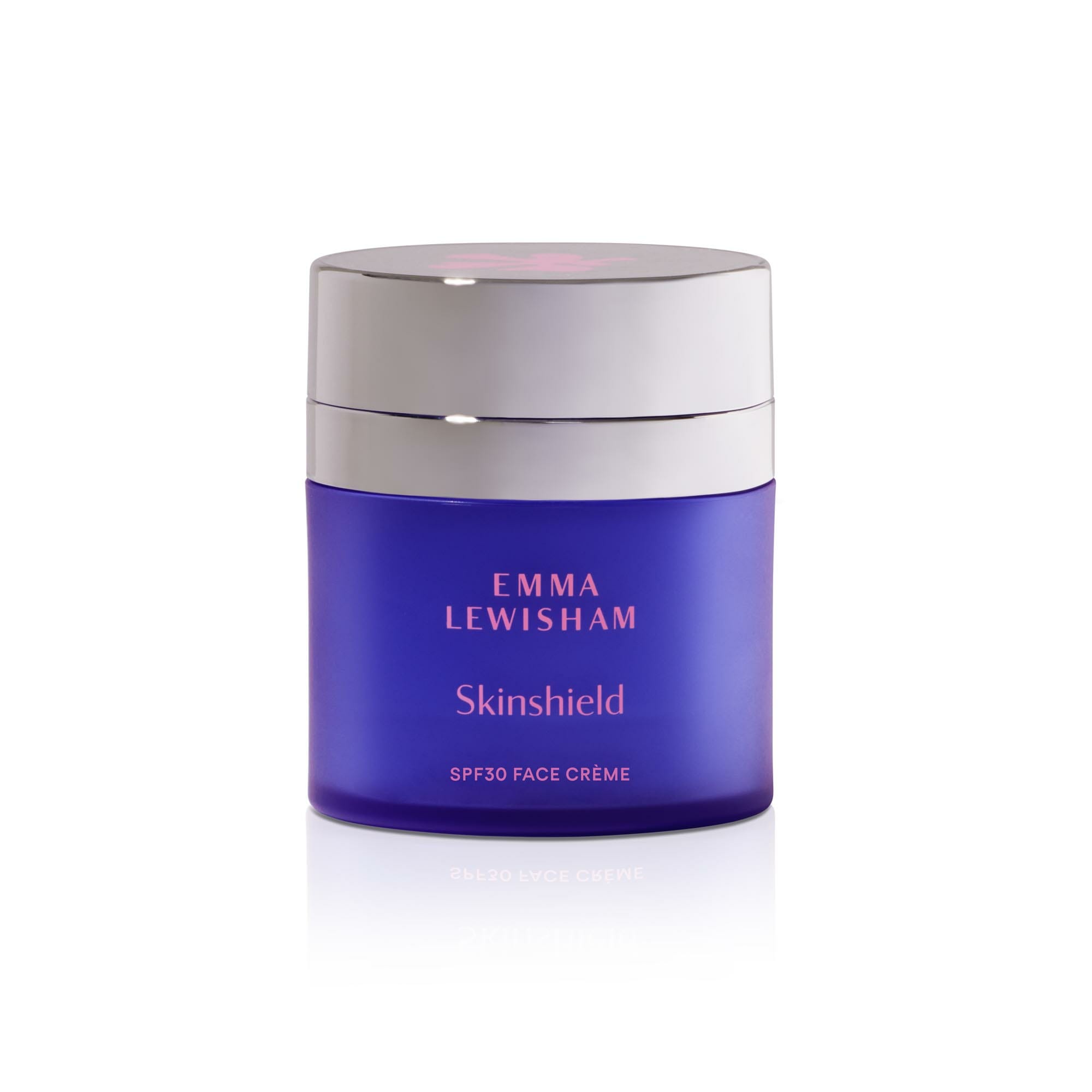 A super-luxe option that incorporates nine high-performing active ingredients to improve the condition of your skin while it protects. After listening to customer feedback, the brand has spent five years reformulating their original mineral skin shield, so that it now leaves no white residue and provides an oil-free, radiant finish. $98
Brush on Block Mineral Sunscreen SPF30


This innovative mineral powder sunscreen is ideal for weddings, festivals and outdoor celebrations when you're on the go. It's the perfect way to top up your sunscreen over make-up, provides light oil control and is sweat- and water-resistant for up to 80 minutes. $49
Hair comes the sun
Regular dips in the ocean, heavy humidity and sun and wind exposure can unfortunately wreak havoc on hair, especially colour-treated locks. While many of us use a salt spray to give a touch of stylish texture, the real thing often doesn't work in the same salon-worthy way. The extreme elements can dry out hair, make it limp, fade colour and worsen scalp conditions, thanks to excess sweat and oil. The good news is that there are many ways to combat these effects, which will have you looking less Worzel Gummidge and more elegant mermaid in your holiday snaps.
Hair is also prone to sun damage, which makes the benefits of covering up with a hat two-fold. This also protects your scalp from sunburn, which is incredibly common along partings. It can be tricky when you're in and out of the water, so spritz hair with a lightweight mist that contains a water-resistant film to shield against colour fading and UV damage. Rinsing your hair before and after swimming in the pool or sea is also a good way to protect locks, as less potentially damaging saltwater and chlorine is able to penetrate your already soaked strands.
Another key way to infuse moisture into hair is to apply a leave-in conditioner or organic coconut oil to the mid-lengths and ends either pre- or post-dip.
Go easy on the shampoo sessions, as over-washing can stimulate oil glands, and deep condition with a nourishing hair mask once a week. To prevent breakage and split ends, give the hot tools a wide berth and be very careful when brushing wet hair, Instead, use a wide-tooth comb or proper detangling brush.
Aveda Sun Care Protective Hair Veil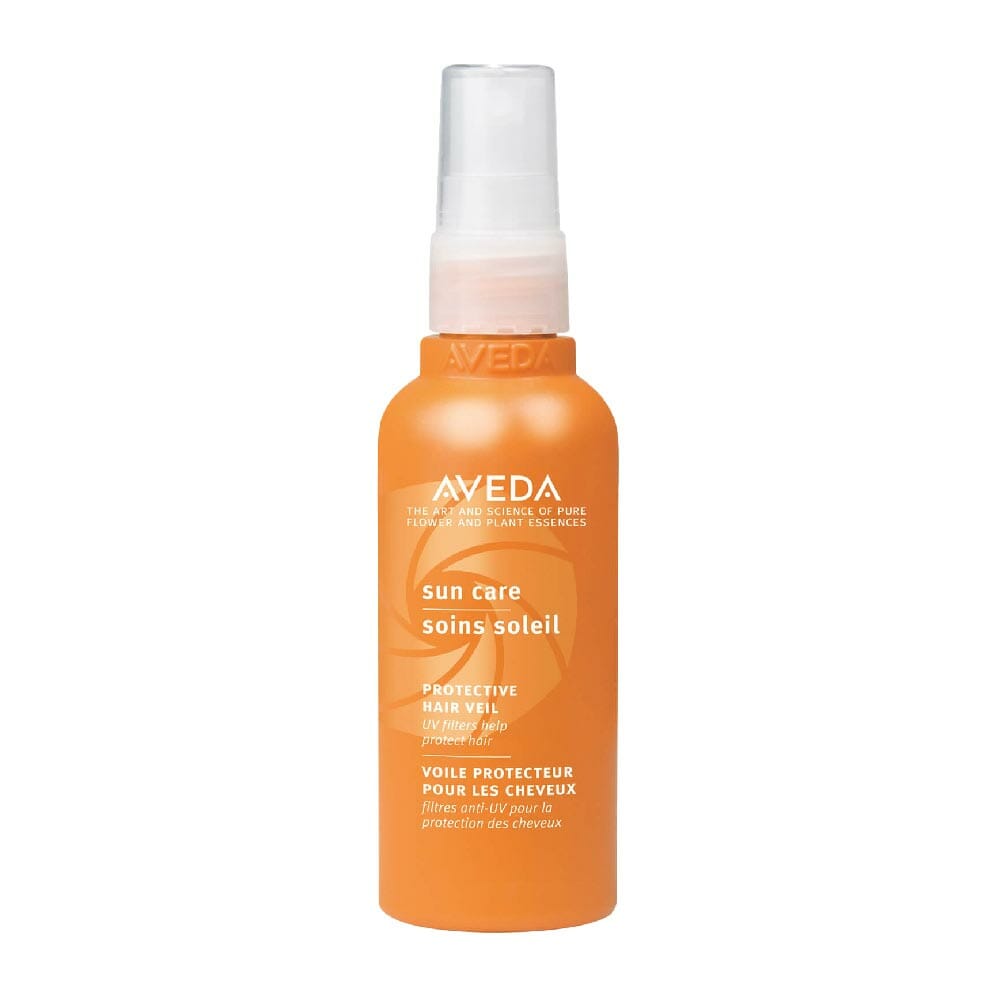 The Herb Farm Zoe's Bugs Away Kawakawa Spray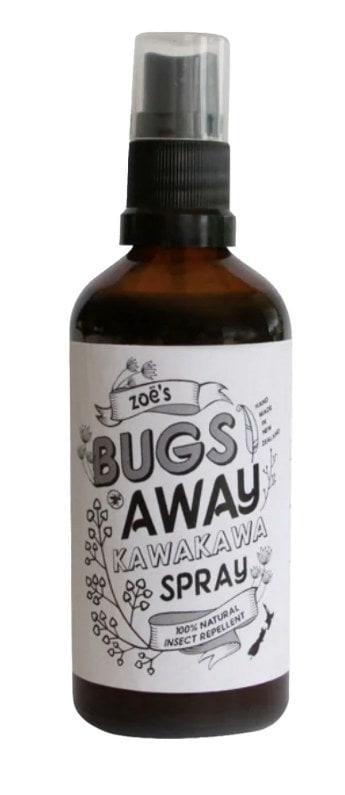 This natural, DEET-free insect repellent effectively prevents insect bites.
Abel Pause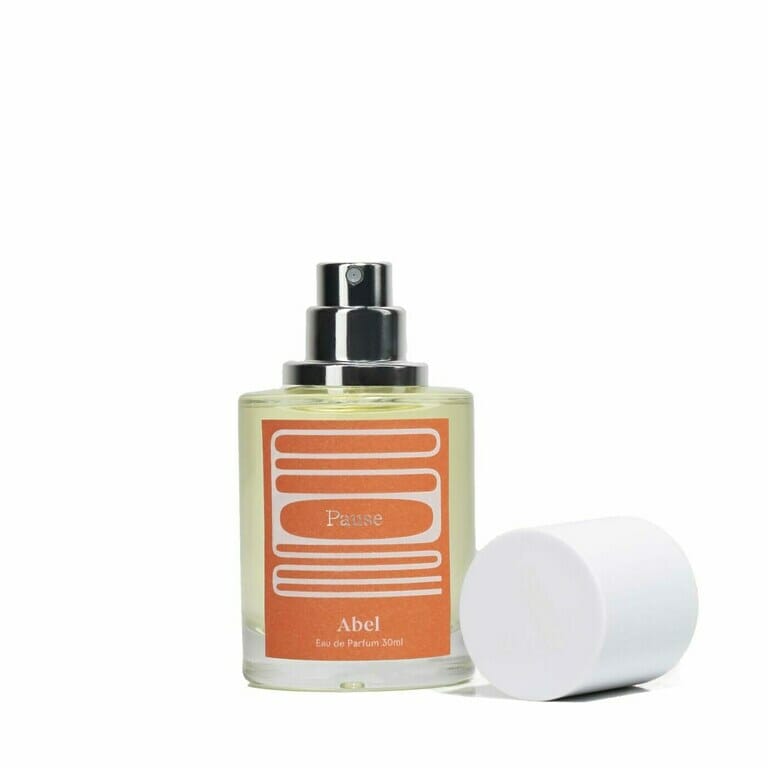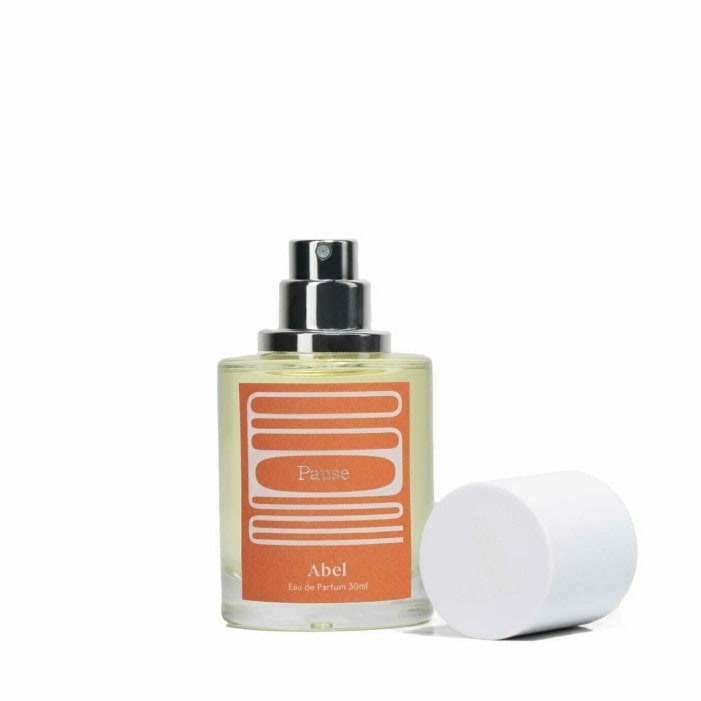 This refreshing, light and floral natural fragrance not only screams summer, but it also contains oils that are claimed to centre, balance, and calm the mind and body during hormonal changes such as perimenopause. $175