Rebecca Gibney's heart is packed to the rafters with love and gratitude. The Kiwi actress speaks to Sophie Neville from her home in Dunedin.
A lot can change in the space of a few months. When Woman last spoke to Kiwi star Rebecca Gibney, she was relaxing in a Sydney hotel room, eating tempura prawns and treating herself to a glass of wine after a long day of media interviews.
It was May, New Zealand and Australia were largely Covid-free and she was making use of the short-lived trans-Tasman bubble to pop over the ditch from her Dunedin home and join her beloved Back to the Rafters castmates on the publicity trail.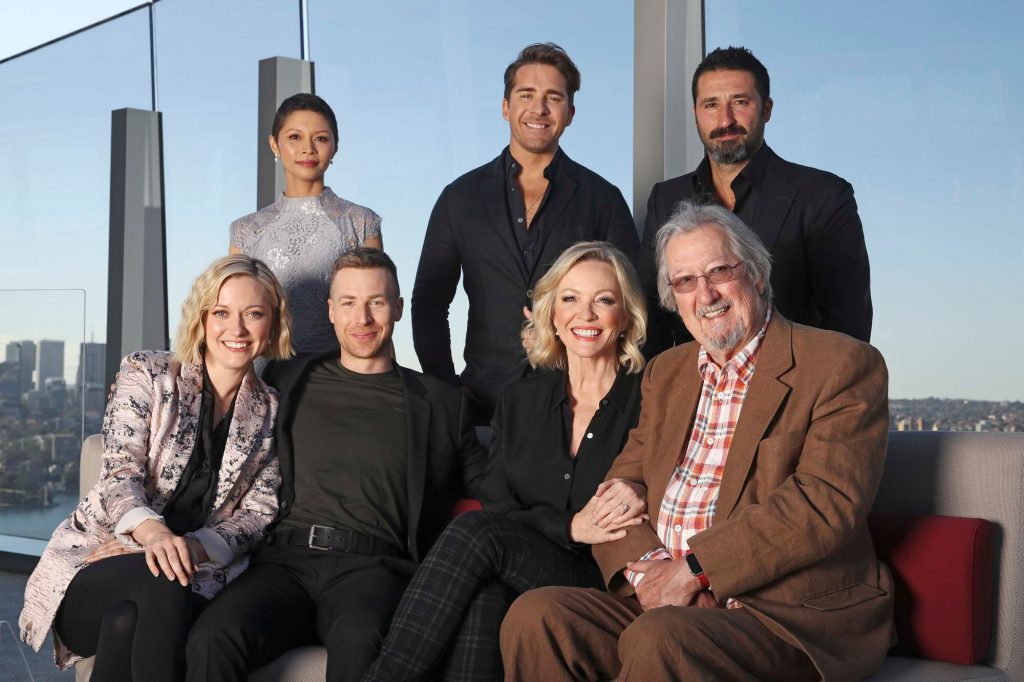 Today though, things are a little different. The much-anticipated TV show might be about to go to air, but the Kiwi-Aussie bubble has been closed for months and Aotearoa is now fighting its own battle with the Covid-19 Delta variant. Rebecca, 56, is holed up at home on her 12ha rural Otago property with husband Richard Bell, their 17-year-old son Zac and the family's two dogs, Alby and Lolly.
Like the rest of New Zealand, they've spent the past two weeks in Level 4 lockdown and on the day we speak, the country (apart from Auckland, of course) has just moved down to level three. The actor was meant to be jetting to Sydney about now, but instead, the furthest she'll get is to the McDonald's drive-through in town with her takeaway-starved teenager.
"I've told him I don't care how long the queue is, even if it takes an hour or two, I'll get him McDonald's," she says with a laugh over the phone on a dreary Thursday morning. "I think this lockdown has been harder on him than the first. He loves the classroom environment, he loves his mates… It's the only-child thing too, and the fact we live out of town, so I do feel for him."
Like the rest of us, Rebecca and her family have been filling their days with the usual lockdown activities: Zoom calls, baking, online yoga classes, gardening and walking the dogs. For someone so used to travelling, this enforced time at home has been something of a blessing though, and the star is doing her best to lap up every moment.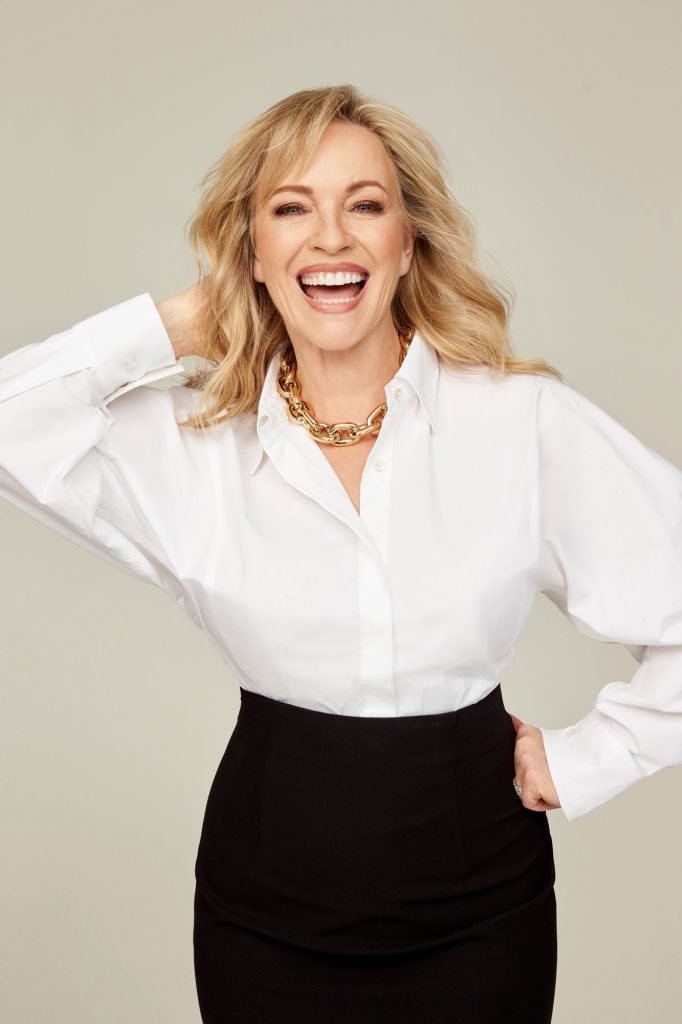 "The days do get a little monotonous, but I actually quite like it. I'm always away filming and I'm always busy, so to have this solid time with my husband and my son, I'm relishing it. And it's a chance to get all those things done I've been putting off for years. I can get into the housework, I can sort out the sock drawer, I can read books, watch TV, and just hang out and not have to set an alarm."
This positive attitude is something that comes naturally to Rebecca, who is one of this country's best known and most loved actors. Raised in Wellington, she started her acting career in commercials, before moving to Australia in her twenties, where she found success with roles on Aussie favourites The Flying Doctors and Halifax f.p.
But it was her role as Julie Rafter in the long-running hit show Packed to the Rafters that really propelled her to household-name status, both here and across the ditch, and she's barely paused to take a breath since.
"I have worked non-stop," she reflects. "I was saying to someone this morning, lots of women my age are taking up gardening and taking things a bit easy, but I'm actually busier now than I was 10 years ago."
Lots of women my age are taking up gardening and taking things a bit easy, but I'm actually busier now than I was 10 years ago.
Rebecca, who also runs a production company with husband Richard, has worked on several exciting projects over the past year, but she is speaking to us today about Back to the Rafters, the sequel series which will debut on Amazon Prime Video on September 17. Stepping back into the role of Julie – alongside fellow Kiwi Erik Thomson, who plays her on-screen husband Dave Rafter – was a joyful experience, she tells.
"It was fantastic. It was like putting on a pair of comfy Ugg boots or eating a big bowl of your favourite ice cream – all that lovely familiarity. And getting to reunite with all the people I love was just a joy."
The new series picks up several years after the end of Packed to the Rafters, as Dave and Julie adjust to a new life in the country with their youngest child Ruby. Like many mums, Julie struggles with being absent from the rest of her children.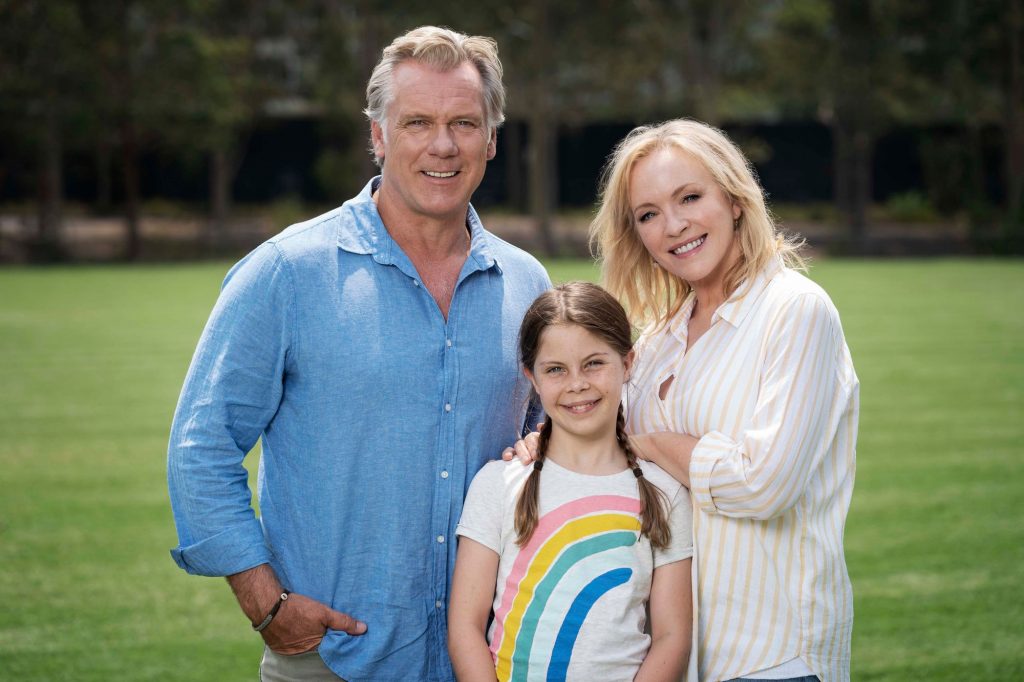 Throughout our chat, Rebecca speaks about her character as though she's an old friend, and she says it was interesting returning to Julie now she's older.
"She faces some issues that a lot of women my age are facing. It wasn't all joyful. She certainly goes through a transition during this series. As is the case with all middle aged women who've been married for a long time, their children grow up and leave the nest and it's that question: 'If I'm not a wife or a mother, then who I am? What am I?' That's a question a lot of women face."
Filming in the midst of a pandemic was no mean feat, and production was halted several times. But Rebecca travelled back and forwards to Australia last year to get it done, spending four weeks in managed isolation – two weeks here and two weeks in Sydney.
While some people might dread the thought of a month on their own locked in a tiny hotel room, Rebecca approached it with her usual positive mindset.
"It was OK," she says. "I actually quite like my own company. One of my best friends said, 'When was the last time you weren't a wife or a mother or a sister or a daughter or a friend, you were just you in a hotel room with Netflix and Uber Eats, you can sleep all day, do whatever you want for two whole weeks…?' And she's so right, it certainly wasn't all bad in the scheme of things. Like anything, it's all about your attitude."
Rebecca is thrilled to have come out the other side of "those difficult years" wrought by the realities of menopause. In fact, she's feeling better than she has in years – more energetic and totally content with where she's at in life.
"I look in the mirror and think, 'How did that happen?!'" she laughs. "I'm 56, but I still feel like I'm 36. That's one of the joys of getting through menopause and getting out the other end – you're like, 'Oh, this is quite good now!'"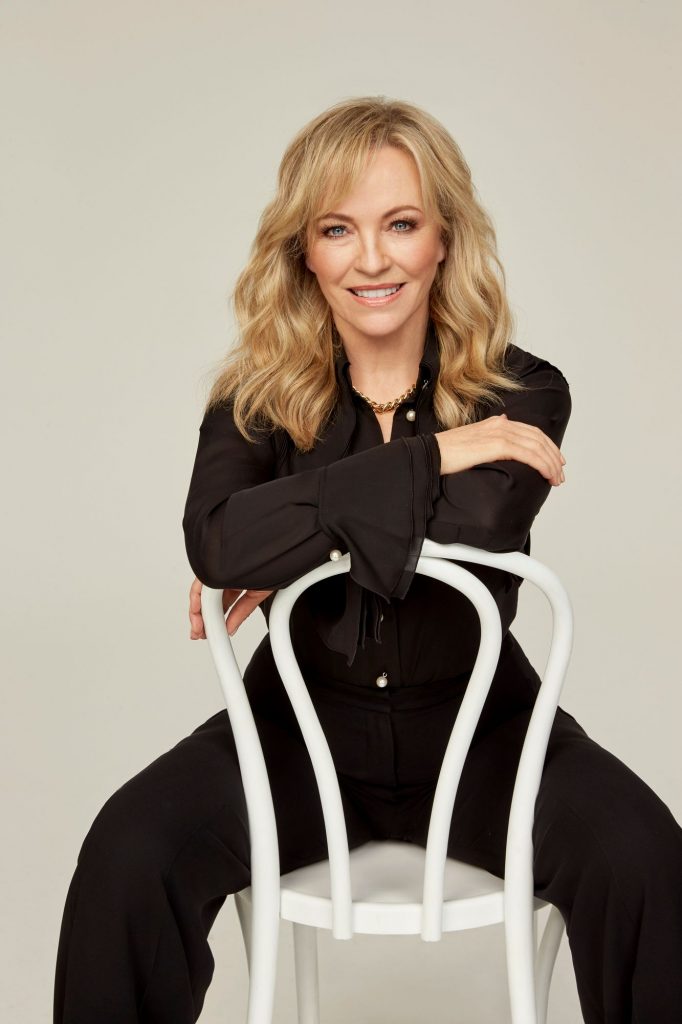 One of the best parts is an acceptance of who you are, she says, and the joy of realising you don't care what people think of you anymore.
"I've learnt there's no point trying to please everyone, because you're never going to. I'm at an age where I don't google myself, because you might have 50 people saying you're fabulous and one person saying, 'You suck', and that's the one comment that stays with you."
The only downsides of getting older are the practical inconveniences – like needing her glasses to read the packets in the pantry, and those twinges and niggles in her body that weren't there a few years ago. "It's those things that annoy me, much more than the muffin top or whatever!" she says, adding that on the whole, she feels great thanks to her daily walks and yoga practice.
"I probably am feeling better than I did a decade ago – I've lost a bit of weight, I'm looking after my health a bit more. I guess for me, it's recognising I can't consume what I did and get away with it. It doesn't mean I've stopped having all the things I love, I just do it a bit more in moderation. I still have a glass of wine or two… I love my wine, my chocolate, my burgers. I'm a flexitarian – I eat what I want when I want and enjoy it. Life is short, you never know what's around the corner – you have to make the most of it."
And make the most of it, she does. Earlier this year, Rebecca spent a blissful 10 weeks in Central Otago filming Under the Vines, a romantic comedy that will air on TVNZ in the summer. She also revisited her character Jane Halifax in the sequel series Halifax: Retribution, which is streaming now on TVNZ OnDemand.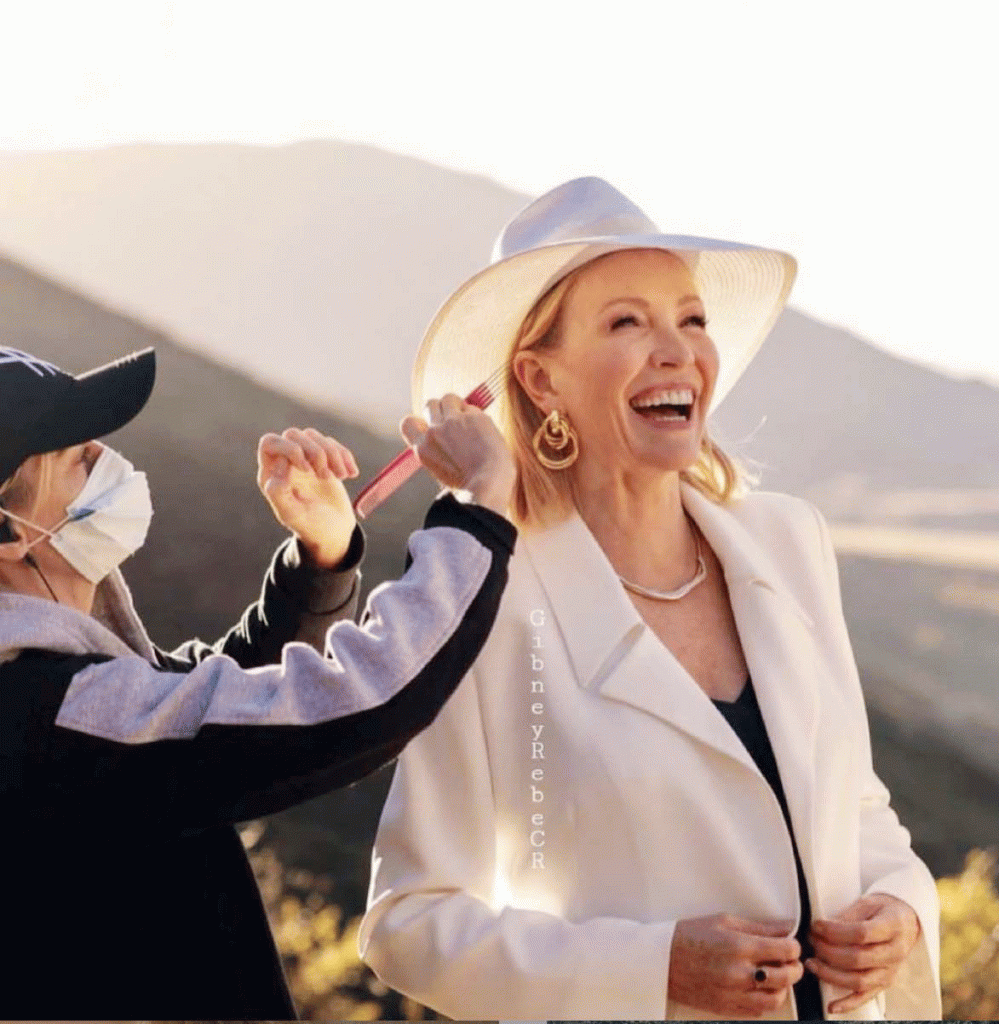 More recently, Rebecca spent several weeks across the ditch competing on Celebrity MasterChef Australia alongside stars including Olympic swimmer Ian Thorpe, fashion designer Collette Dinnigan, and Gordon Ramsay's daughter Tilly. It was the actor's first experience with reality TV, and she still can't quite believe she did it!
"When they asked me I said, 'No way, I'm not a cook!' But my son said, 'Are you crazy? You have to do it, it's the only reality show with cred!' I had no idea what I was letting myself in for. I cried in every episode, I swore in every episode… You're laid bare, which was a new experience for me as an actor. There was a point at which I said, 'There's a reason I'm an actor and not a f***ing chef!', because the pressure was so intense. It was a real mix of great fun and total terror."
Rebecca has had 17 years to get used to juggling the demands of work and home, but she is adamant she never could've made it happen without the unwavering support of her husband Richard. The pair have got used to tag-teaming when it comes to keeping the home fires burning, but Rebecca says the bulk of the parenting has landed on Richard's shoulders in recent years.
"I've always said to my husband and Zac that I'm happy to step back if it ever gets too much for the family, but they've always been like, 'No, this is what you love and we love what you do'. I'm very grateful."
Richard, she says, is an incredible dad and she can barely hold back her praise for the man she married almost 20 years ago. A production designer and artist, Richard is one of those people who can do everything.
"Whether it's build anything, fix anything, cook anything, sew anything – he can do it all. He gets out the sewing machine and fixes things when they rip, he even clips the dogs himself. And he's gorgeous," she laughs.
The pair are due to celebrate their 20-year anniversary in November. Initially, they dreamed of going back to the romantic Port Douglas retreat where they wed to renew their vows in front of friends and family, but the pandemic has meant that's no longer a reality. Unsurprisingly, Rebecca isn't wasting time worrying about what might have been.
"We'll just take it as it comes. Even if it's just the three of us, we'll go and have a beautiful dinner somewhere in Dunedin if the bubble is shut. We'll play it by ear. The one thing Covid has taught us is to live in the moment. None of us can really plan ahead anymore. It would be lovely to go and mark it with something special, but honestly, just going and hanging out and having dinner together is special."
With creatives as parents, it's perhaps no surpirse that Rebecca's son Zac, who's in Year 12 at the local high school, has decided to follow his parents into the acting world. Her voice is full of pride as she tells us he recently won a Most Outstanding Actor award at a national Shakespeare competition, and he's soon auditioning for Toi Whakaari: New Zealand Drama School.
"When he was little, he loved with Steve Irwin, so for a while he was wanting to be a marine biologist. But at some point that all changed, and now he most definitely wants to be an actor," says Rebecca. "And you know what, he's really good. I do believe that in this day and age, when the world is really challenging for young people, you just have to support your children with what they want to do. Hopefully he won't turn around in a few years and say, 'Why did you let me do that?!'"
For someone who's so close to her family, the pandemic has been hard on Rebecca, who has many family members in Australia, including her mum Shirley, and three of her siblings.
Before, she would pop over several times a year, and her beloved mum, who's now 86, would come here for an extended period, too. But it's now been two years since they were together, a situation Levin-born Rebecca clearly finds tough.
"She was hoping to come over, but her health hasn't been too good. She's had a couple of falls and she has a heart problem too, so she needs to be near her specialist. She's OK though. I talk to her every couple of days and we have a big family Zoom on Sundays. She's being well looked after."
Shirley raised the six Gibney children (of whom Rebecca is the youngest) while locked in a violent marriage to Rebecca's dad Austin, who died in his early 50s after decades of alcoholism.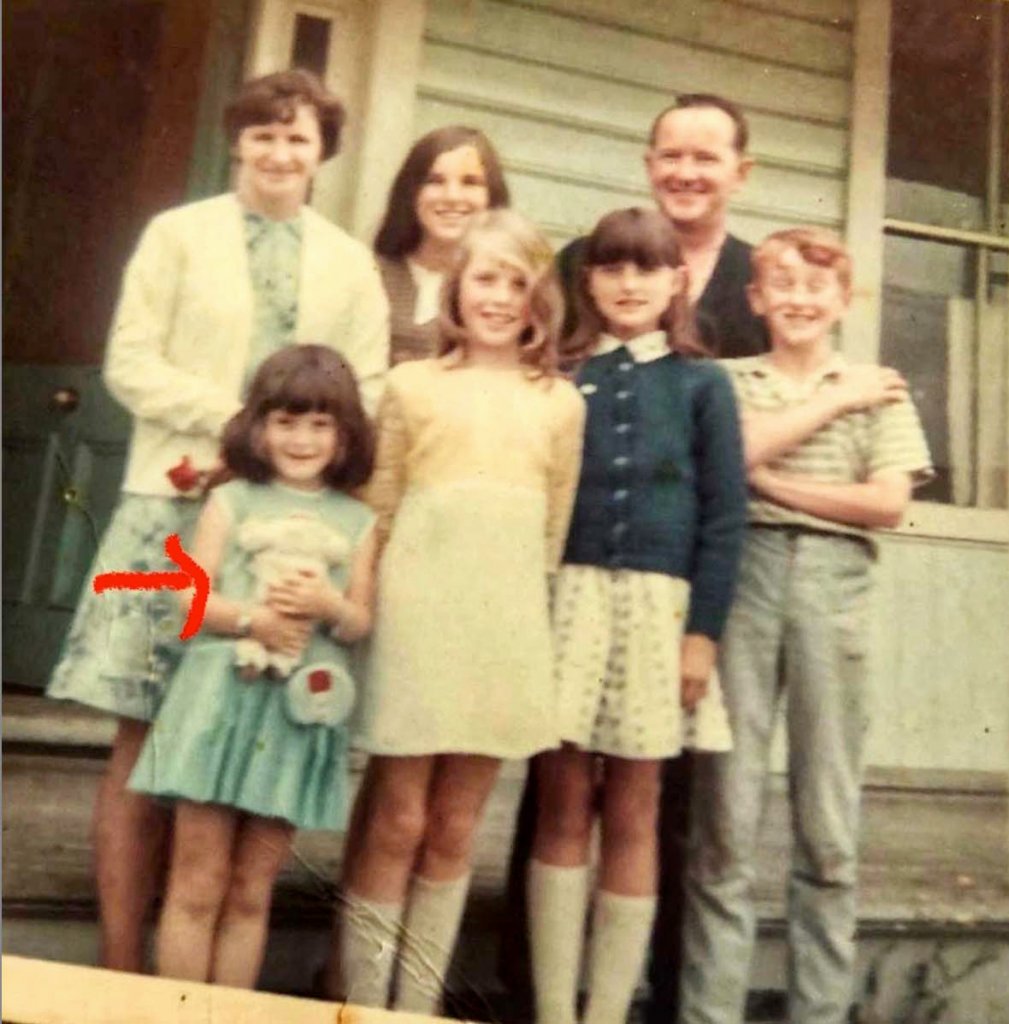 Rebecca has spoken in the past about the horror of witnessing her mother's beatings and abuse, and she's full of admiration for the incredible strength and resilience that saw them through. She credits Shirley with showing her the power of a positive mindset.
"My mother is truly the most incredible woman I know. Despite the dysfunctional family life, Mum was always of the belief that things will get better. And I have taken that on board – I'm a glass-half- full sort of person. Being raised in that environment, it's meant that I don't take the joyful, fun moments in life for granted," she says. "When they're there, you make the most of them.
"I don't take the joyful, fun moments in life for granted."
"Mum's other big thing was to always treat people as you would have them treat you. I try to be kind and compassionate whenever possible, and I try not to judge people. If I can make people smile or laugh or feel a bit happier, then that's a good thing."
I try to be kind and compassionate whenever possible, and I try not to judge people. If I can make people smile or laugh or feel a bit happier, then that's a good thing.
Rebecca loves doing things for others. She's been known to order ice cream vans to visit sets, she's hired massage therapists for the cast and crew on projects she works on, and is regarded in acting circles as one of the most down-to-earth stars around.
Her social media presence is also a thing of joy, with her Instagram showing clips of Rebecca dancing around the house and singing into makeshift microphones.
"The whole dancing thing just kind of evolved," she laughs. "I started for fun, but my son was mortified and said, 'Mum you can't do that on Instagram'. So of course that was a red rag to a bull – telling me I can't do something, it's like, 'Ah, you think that's bad? Check this out!'"
She might be undeniably famous, but Rebecca has never had much interest in all that, which is one of the reasons why South Island life suits her just fine. She and her family moved there permanently about five years ago and the actor tells us she can't think of a better place to live.
"We're down the coast, we're a wee way out, and it's very rural," she says. "We don't even get rubbish [picked up], we have to take our rubbish to the tip. We have to collect our own rain water, we have a fully functioning garden and a hot house where we grow most of our food. We're fairly self-sufficient, which is good because if there was an apocalypse we'd probably be okay!"
One of the biggest upsides for this iconic Kiwi star is the fact no one looks twice when she's out and about.
"I go down to the supermarket and no one pays attention to me at all. Or if people do recognise me, they say, 'I didn't know you live here', and then we'll have a nice chat about the weather, or what I'm buying. Kiwis aren't that fazed by famous people, it's like you're just another person, really, which is exactly how it should be."