Actor Miriama McDowell tells Siena Yates it wasn't just talent, but tenacity, that helped her reach the top.
When Miriama McDowell turned 40, she set herself a challenge to climb 40 maunga.
Now 41, she's more than halfway there, having climbed a range of peaks from her ancestral mountain of Motatau to the Hollywood Hills.
Speaking to the actress over Zoom from her Auckland apartment – just metres from the house she grew up in – it's abundantly clear the secret to her success is simply following her heart, whether it's up her maunga or across the world.
Miriama (Ngāti Hine, Ngāpuhi) has enjoyed a successful and prolific career in theatre, television and film, appearing in everything from Shortland Street and Outrageous Fortune to The Dark Horse and Waru, and is set to star as a young Dame Whina Cooper in the upcoming biopic Whina.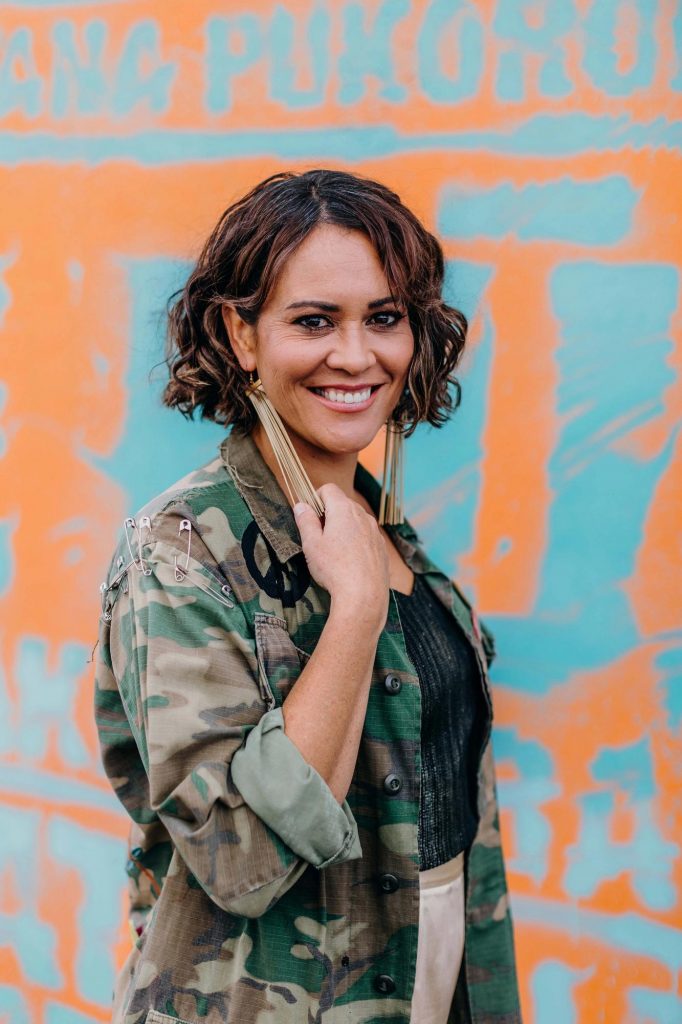 Most Kiwis will likely know Miriama from her starring role as cop and whānau matriarch Renee O'Kane in Three's hit series Head High, which just started its second season.
Despite all her experience, this is her first time maintaining a long-term TV role, and thus her first time reprising a role. The idea of staying still in this way is a whole new adventure for Miriama.
"I've done a lot of TV and film, but never had something that sustained. I remember in the first season, getting to about week nine of 12 or 14 and going to [co-star] Craig [Hall], 'What do you do once you've used all your acting tricks?'" recalls Miriama with a laugh.
"It was just a really different skill, playing the same character over and over again, and keeping it fresh and new but not reinventing, because as people, we have patterns that we fall into. But for me, what I love about my job the most is reinvention; every day is different. I go to a different workplace each day, so that was a different focus for me. But I did really enjoy settling into someone and getting to know them."
One thing she's especially loved about the latest season of Head High is that it centres more around the younger cast and characters, who Miriama says are the show's greatest assets.
"All those young, brown actors and their stories within the show are the strength of it, and I really loved seeing all of them go on their journeys. We first shot two years ago, so it's like watching your little duckies go away and then come back all grown up. It's beautiful."
"All those young, brown actors and their stories within the show are the strength of it… I really loved seeing all of them go on their journeys."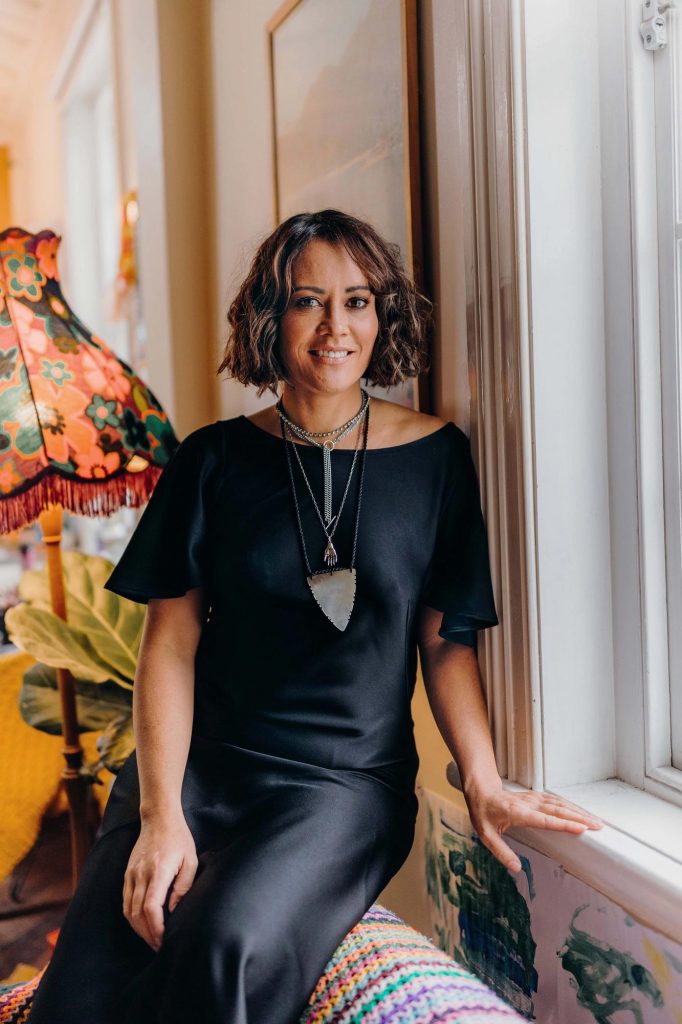 If she sounds a bit clucky, it's no accident. Mentoring the upcoming generations of Māori actors and creators is fast becoming one of the proudest points of her career.
"Actors need guidance because our job is so hard and there's so much uncertainty, so I really love being a person that younger actors can ask advice from. I really align with Māori actors and especially Māori women, so whenever I see a Māori actress who's just come out from training or who's still training, I'm always like, 'Okay, here's my email – anything you ever need, I just want you to ask,' which I think is so important. I had women like that when I first graduated too, like Nancy Brunning, Tanea Heke and Briar Grace-Smith – women who really made it clear that I was joining them.
"I think also, as an actress who is a mother, there's some kind of work there in showing other women that you can do that. I think so many actresses get scared that it's just impossible to be an actress and also have kids. So I'm really aware that that's one of my jobs, to kind of lead in that way," she says.
Miriama is the solo mum of two daughters; Talanoa, nine, and Hero, three, who she had with writer and director Toa Fraser. She describes her daughters as "really cool, staunch kids" who are "very independent", likely due to the fact her job means the girls move around a lot, experience new places and situations and are always meeting new people.
Idyllic as that may sound, being a solo mum and working in the film and theatre industry remains a juggling act.
"For about 10 years, I would get to Christmas every year and call my agent and go, 'I'm quitting, I'm not going to be an actor next year.' Because I always felt like, 'Wow, I'm really highly skilled and I'm getting most of the work, but I still can't buy Christmas presents for my nieces and nephews. This isn't working. This isn't fair. At some point, it should get easier,'" she says.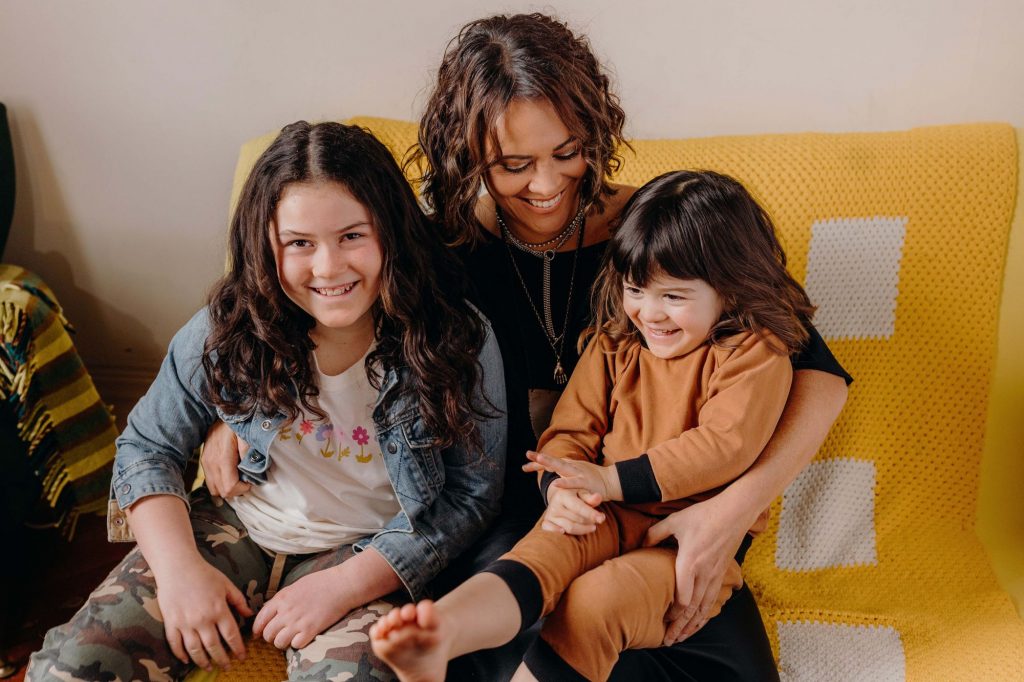 Theatre, in particular, is a huge demand. She recalls one project she worked on while shooting Head High, where, after six weeks of intensive work on both projects at once, she made approximately zero dollars.
"It's so economically not viable," she laughs, shaking her head, "but I do it because I love it so much. In the last five years, I've really understood what my riches are."
The turning point came when she was 35 and, in the spirit of following her heart, decided to go to clown school in Paris. But while visiting friends around the world and hearing their stories compared to hers, she had an epiphany.
"What I realised was, all of these people… they can't take time off to do the things they love. They're trapped in their lives and their careers and there's no space to just go to clown school, you know? I still get to do the things I love. I can stop and look around and I can take my kids with me. So from then on, I was like, 'Man, your life and your career are really freaking cool.'
"We have to be adaptable of course, and actually, I think the biggest thing is tenacity. If I look at the people that I trained with at Toi Whakaari, man, there are so many amazing actors, but actually staying in the industry is the hardest thing. It's not the talent or the skill you have, it's just having the tenacity to survive, it's having some kind of plan."
Anyone who knows anything about the industry knows how hard it can be going from job to job, never knowing when the next role will pop up and when your next payday might be.
Miriama, however, has been working consistently since Hero was born, due to the fact she also writes, directs and works as an intimacy coordinator.
"Directing's really changed my career and I think I like directing more than acting now. Acting is still the thing that's easiest for me; that's when I'm really in my true power, I don't have to work hard, it just all happens. Whereas directing, I'm still kind of out of my comfort zone a lot of the time."
If her 40 maunga are anything to go by, out of her comfort zone is exactly where she wants to be. However, her foray behind the camera came about from necessity rather than adventure when, in just her late twenties, the industry deemed her too old to play the "young, new, hot babe", yet not old enough for the "wise mother" roles.
Her first directing gig was with Kura Forrester in Briar Grace-Smith's Ngā Pou Wahine, for which she won the Wellington Theatre Award for most promising new director and which led to her next gig; the "huge leap" to directing Much Ado About Nothing for the Pop-Up Globe.
Later, she dipped her toes in the intimacy coordination waters while directing on webseries Ahikāroa; "a really sex-positive show with a lot of sexual content but really inexperienced actors, so it was really a recipe for trauma if it wasn't held in the right way".
However, acting remains her first love and something she hopes to always stick with.
She first fell for the craft when she was just a teenager, still in high school. Despite all the raging hormones and injustices of teen life, Miriama would step on stage and her problems would melt away. Somehow, at just 16 years old, she realised that feeling was "the key to a good life" – "finding something where you can just be present in the moment, that's really all you want to achieve".
"I'm kind of amazed now that I recognised as a 16-year-old that was a thing, because now as an adult that's all we are working towards; people meditate and do courses to find themselves and all we're trying to do is just be in the moment. But when I'm acting, that is my superpower."
That's why she's been so pleased to see changes in the industry in recent years which have seen a rise in female and Māori-led works, meaning more roles for actors like Miriama.
"The work that I'm getting approached for is completely different; I used to play the girlfriend of the lead, and now I'm leading the stories."
Her most notable role in this new space is that of Dame Whina Cooper, which Miriama says is without a doubt the highlight of her career.
"She just had such an amazing life; there are so many points in her life where she stood up in a room full of men and would challenge," Miriama says with awe.
It tested the limits of her comfort zone; Miriama had to learn to play the piano and memorise entire monologues in te reo Māori, as huge an ask as it was an honour for the actor, whose reo is limited but whose desire to learn the language is "a deep dream and yearning".
But to get through it, she says she had the best possible support: the spirit of Dame Whina herself, who died in 1994, aged 98.
"I was emotional a lot because she was around me all the time. Her wairua was really there. I had her actual rosary beads she used to pray with every day, that her granddaughter lent me, and I wore her actual korowai she made and used to wear. So I had these taonga that had so much mauri in them that it was like, 'Oh, here she is, she's taking over now.'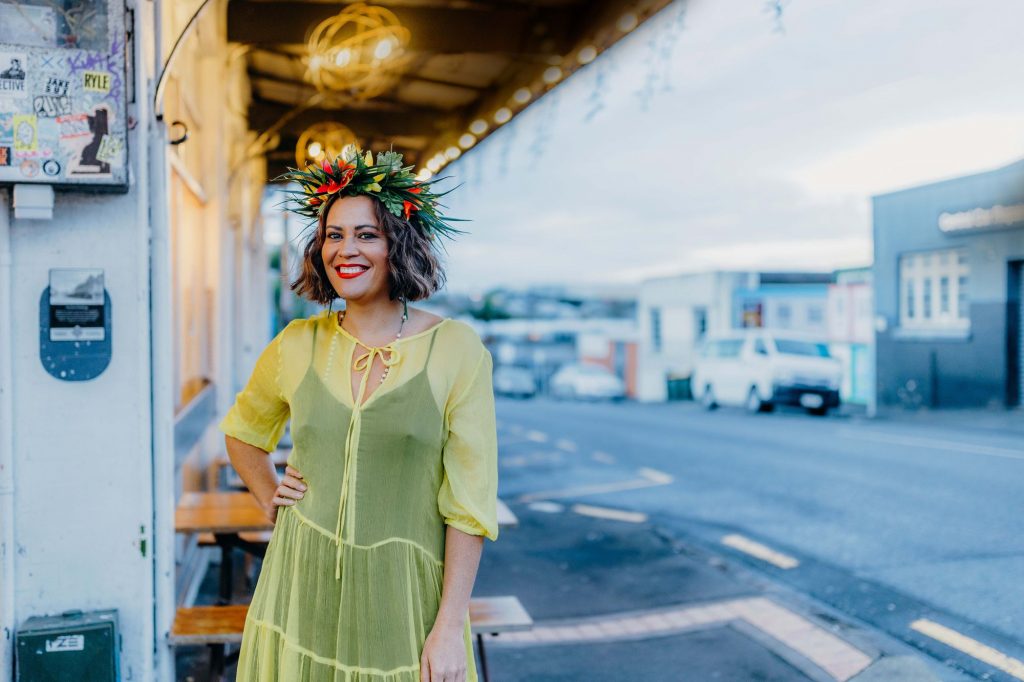 "I think at the start I was so overwhelmed by taking on this person who was just so many things; so strong and so authentically herself, but once I started I was like, this isn't about me at all. If I can just let her move through me, she will meet me. It's not that I have to come to her, she's going to come to me. It was a deeply spiritual process. But also I had to use all of the skills I'd learned up until that point in my whole life to be able to meet the challenge of her story."
For Miriama, projects like Whina, Head High and Ahikāroa aren't just about good roles and new adventures; they offer the kind of representation she dreamed of as a 16-year-old discovering her love of theatre, or the 25-year-old struggling to find roles other than "girlfriend of lead".
It's an opportunity to represent herself and her people through the art form she loves so much.
"I'm really passionate about Māori being not just one of two things: either fluent-speaking, staunch land protectors; or lost people who don't know where they come from. There is this whole shade in between those two points and what I'm passionate about is seeing all the different colours of who Māori can be."