Zookeeper Sonja Murray was possibly the youngest paid animal keeper in New Zealand when she started working at Napier's Marineland, earning $6.70 an hour looking after the sea lions and birds every weekend and public holiday.
Part-time turned to full-time when she left school and concentrated on a career that took her from Marineland to Kelly Tarlton's and Auckland Zoo where she is currently the ectotherm keeper. Although Sonja's only experience with fish was filleting them for the sea lions at Marineland, her relationship with them changed when she transferred to Kelly Tarlton's and fell in love with the complexity of the care required to be a keeper of the fish, reptiles, and invertebrates she found there.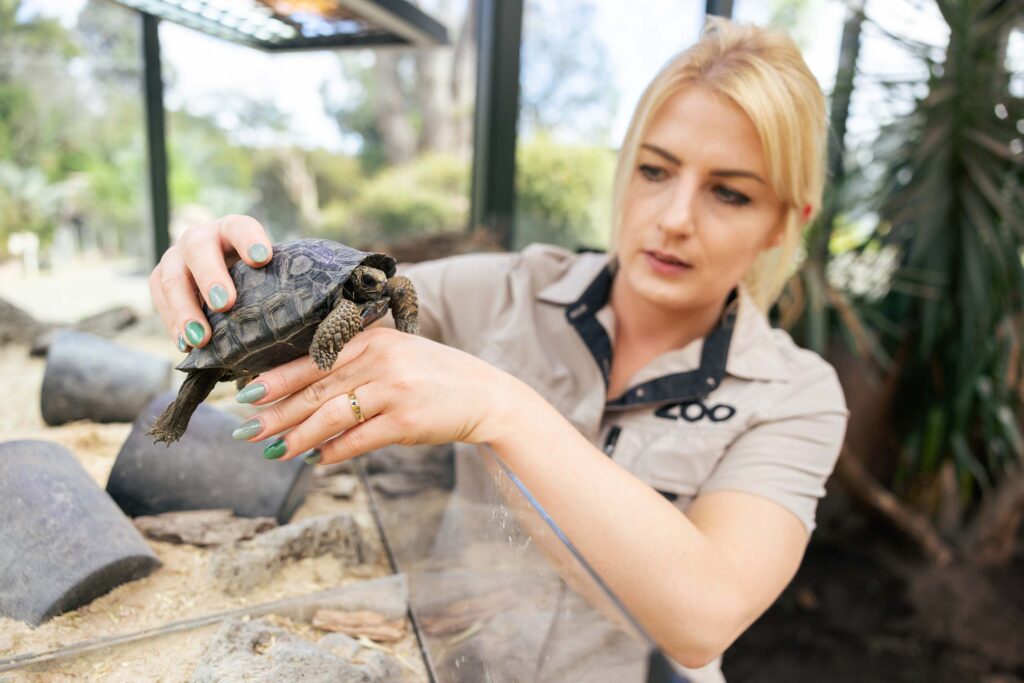 Husbandry for all animals can be complex but with ectothermic species being so sensitive and reliant on their environment, the care is immensely varied and she can claim to have never had a dull day at work.
Visitors to Auckland Zoo might have spied Sonja out and about with her work but the rest of the country will see more of her and her charges when a new series following life at Auckland Zoo airs on TV screens nationwide from October 8.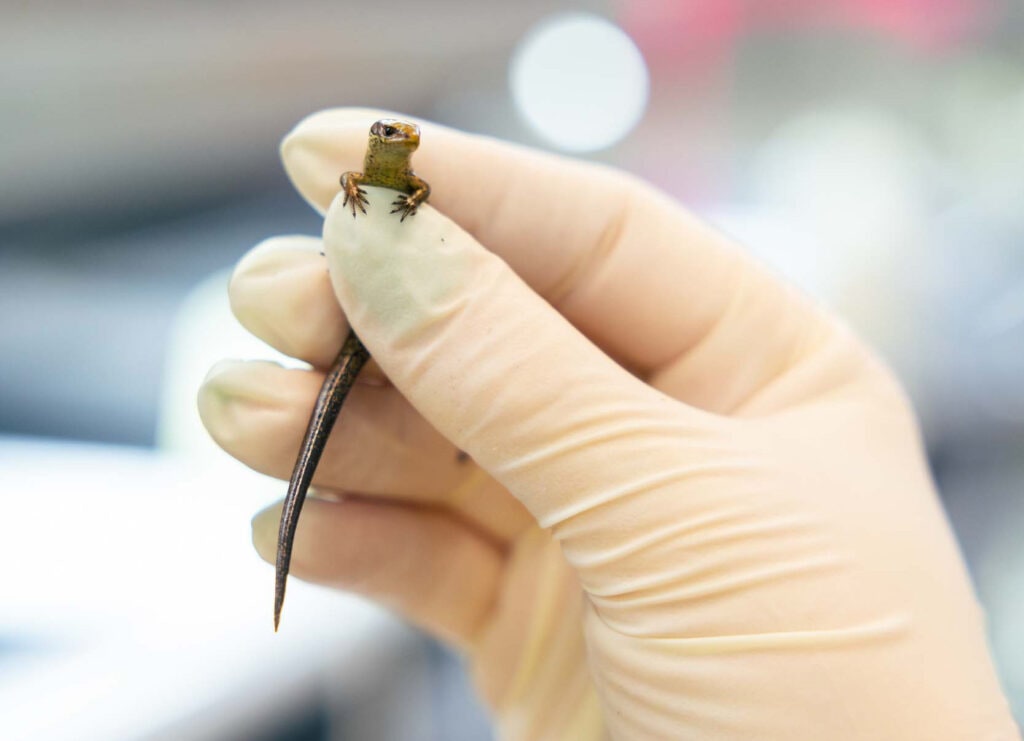 Wild Heroes
TV3, Saturdays at 7pm
Wild Heroes, a new wildlife conservation documentary series about Auckland Zoo, produced by Magnetic Pictures, follows the vital and fascinating mahi for wildlife undertaken by zoo staff – both on-site and out in the wild across Aotearoa with their conservation partners. Look out for Auckland Zoo's ectotherm keeper Sonja Murray surveying for the rare and stunning Alborn skink. Visit aucklandzoo.co.nz.