From overgrown pathways to rose-covered bowers, Rachel Clare explores the myriad ways you can add an element of mystery to your garden.
A lost key. A curtain of ivy concealing a forgotten door. An overgrown tangle of greenery beyond. Frances Hodgson Burnett sure knew how to amp up the mystery and magic when she published her children's novel The Secret Garden in 1911. In it, misplaced orphan Mary discovers a hidden sanctuary at Misselthwaite Manor and embarks on a journey of healing and self-empowerment. In fact, the classic tale is one of the best examples of how good gardening is for our mental health.
While I'm yet to dig up a rusty key that leads to "the sweetest, most mysterious-looking place that anyone can imagine", I can remember the delight of discovery of every unexpected green space I've ever come upon. There was the deliciously cool dampness of the ponga-clad fernery at my aunty's house, the fountain at the rose gardens hidden within a large circle of blue hydrangeas, and the property concealed beyond a macrocarpa hedge so thick that kids could climb around in it – I never did but I longed to see the house it was hiding.
All gardens need a secret. Here are some ideas about how to create an element of surprise in yours, no matter how small and unsurprising you may think it is.
Walled hedges
I decided that if anyone had a nose for cultivating a good mystery, it would be garden writer Lynda Hallinan. "I think the best secret gardens are behind hedges or through tall, narrow gates," she says. "They're wildly romantic, don't you think? Although I suppose the posher gardeners call them 'rooms'!"
Botanical artist Felicity Jones has a walled eugenia hedge with an archway in her Auckland garden. As soon as I saw it in a magazine I was desperate to visit, and last year I finally got the chance. Like visitors at a masked ball (except that the masks were face masks because of Covid restrictions), she led me through the hedge into an area where she propagates veges and flowers and has a studio for creating her botanical artworks.
Walled hedges are a wonderful way to divide spaces, even in relatively small gardens. For a fast- growing, dense hedge, plant thuja or leyland cypress. Or, if you want flowers from winter until spring, plant a camellia hedge. Plus, you don't even need it to be a hedge to create a sense of enclosure. Lynda recalls visiting a garden with a hidden room created by a ring of conifers, which even had its own doorway.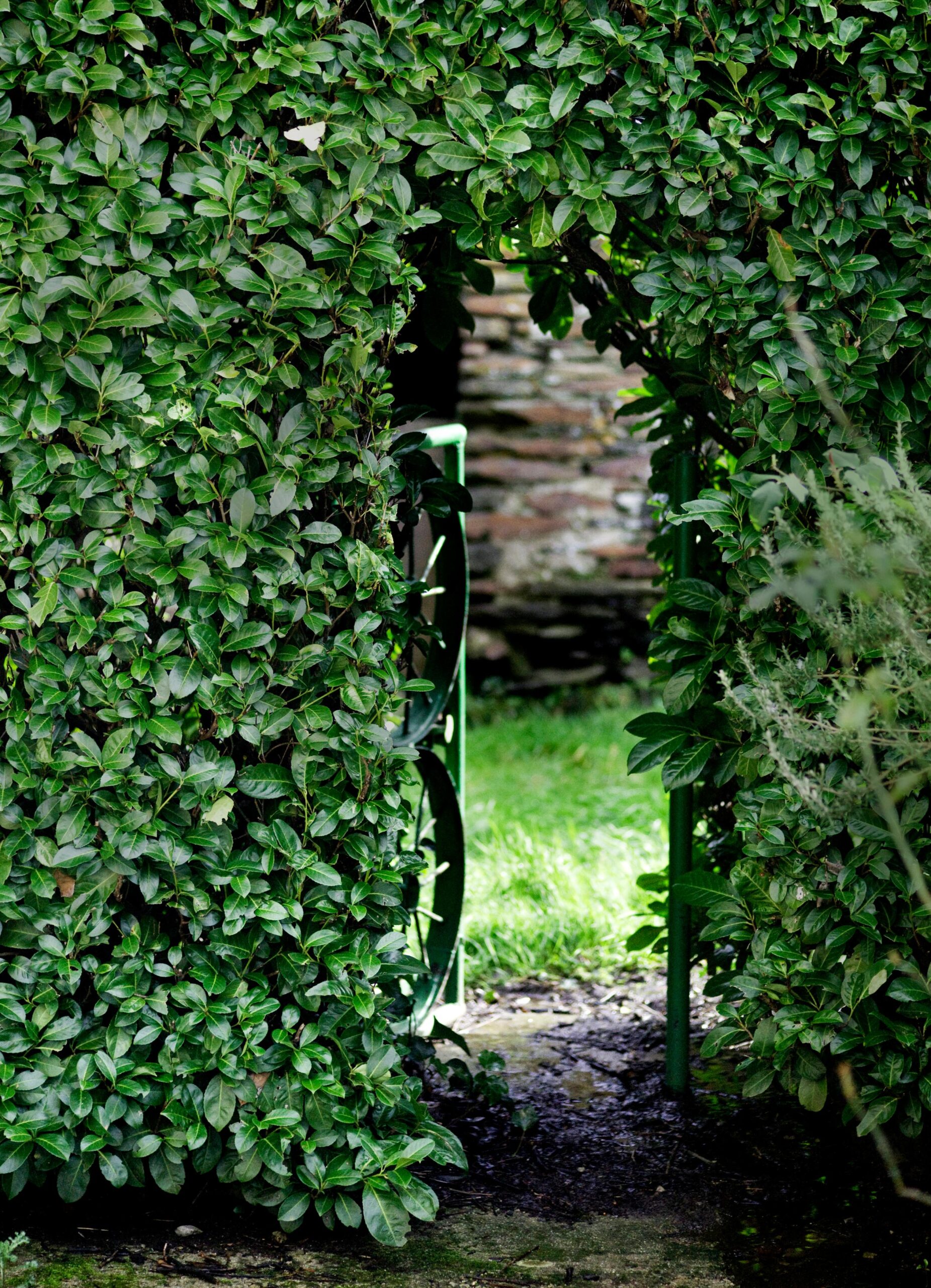 Beyond the veil
If regular clipping doesn't spark joy, you can also create a sense of privacy by growing a tree with a weeping growth habit. With their graceful, arching forms, weeping trees have cascading branches of leaves that sweep the ground, creating a private space within that is perfect for hide and seek. Weeping willows and elms grow large enough for an adult to stand under, weeping cherries give you catch-your- breath beauty in spring with their curtains of frothy pink and white blossom. You don't need a lot of space either – Prunus 'Falling Snow' grows 3m high by 2m wide, or for stunning colour and petiteness, grafted weeping maples generally don't reach more than 2m by 2m. Acer 'Viridis' is a chameleon that has shredded-looking lime green leaves in spring and summer, which turn red, gold and orange in autumn.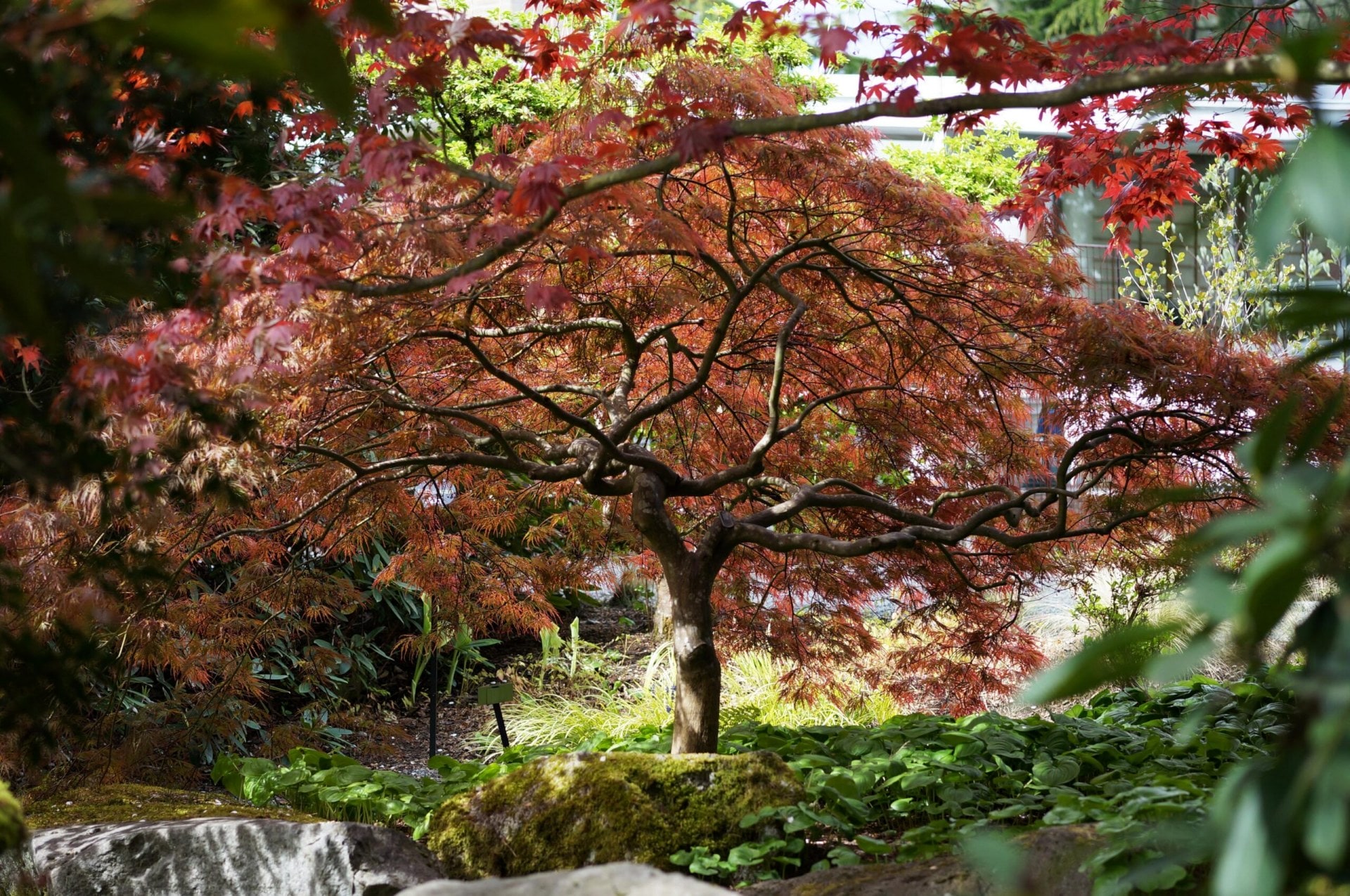 Secret passages
To create a sense of mystery in my own small garden, I have created a densely planted garden either side of a narrow, curving pathway. A tribute to the yellow and brown floral 1970s wallpaper in my childhood bathroom, it features rudbeckias, abutilons, flaxes, daisies and grasses. I want it to feel like you could be walking through an overgrown meadow to a secret beach. To intensify the sensation of going on a journey, you could opt for plants all of the same kind, such as bamboo or mānuka.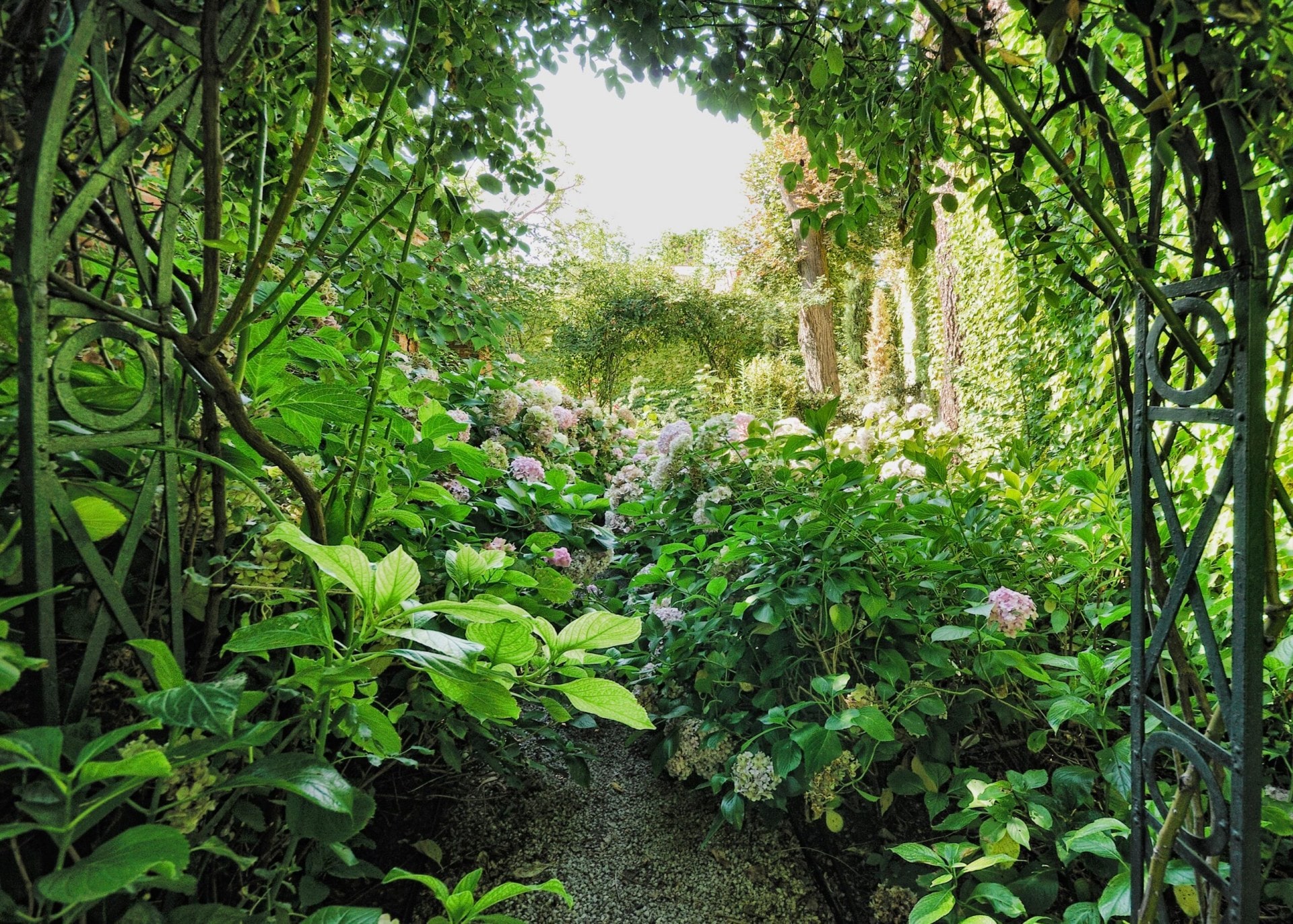 Beneath the vines
Anything overgrown with greenery has a Sleeping Beauty appeal to it and certainly lends itself to a place for a romantic tryst or to go for five minutes of peace. Train plants over archways, gazebos, shelters and sheds to create a secret hideaway. Climbing roses provide beauty and scent (my favourites include pink 'Albertine', and the dainty sweetheart rose 'Cécile Brunner'); honeysuckle and jasmine are evergreen with intoxicatingly fragrant blooms; and grapes give food and privacy. Or grow a plant with a mysterious past. Cream-flowering native climber Tecomanthe speciosa is one of the rarest plants in the world, as the only specimen ever to be discovered in the wild was found on the Manawatāwhi/Three Kings Islands, 55km from the top of Aotearoa.
Just add water
While I've always dreamed of going full Pre-Raphaelite and creating a lily pond where my water nymph pals and I can toss a golden ball, even the smallest water feature can be a delight. Whether it's a bubbling fountain or a puddle-sized plant saucer lined with pebbles, water adds another element to an outdoor space. If your garden is all in pots, why not add a large container of water lilies in among your other pot plants? Frog optional.