Summer is enjoyable because of the immensely adventurous energy that this season exudes. From going to the beach, to climbing the mount in Tauranga, there's always something to do and friends who want to do it.
If you've done a lot of the typical summer activities that the North Island has to offer, I'm here to point you in the direction of some not so common hikes that you can try to tackle which will leave you feeling rearing for more summer activity.


Paekākāriki to Pukerua Bay Escarpment Track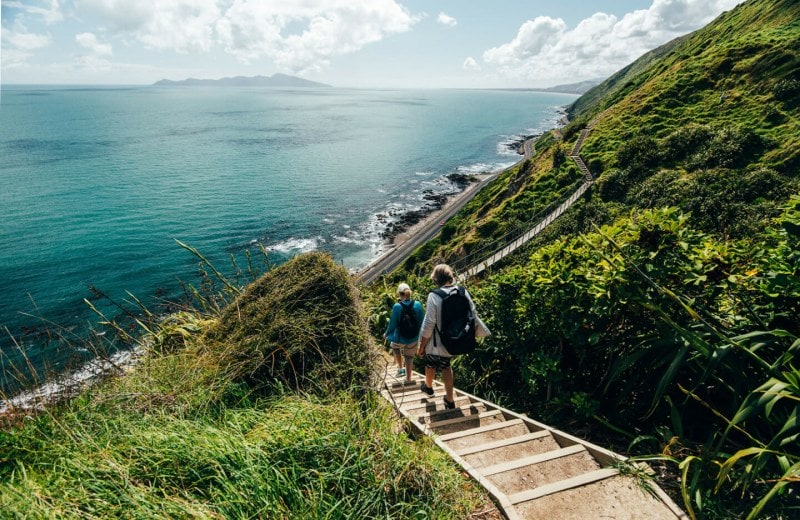 The Escarpment track runs from Paekākāriki to Pukerua Bay in the Kapiti Coast with a breathtaking and phenomenal view of the coastline.
At 9km, this walk takes around three to four hours and requires you to start from the train station at one end, walk across the coastline and catch the train back from the other side. It can be walked in either direction, but most people choose to go from North to South.
An intermediate walking track, you reach an elevation of around 220 metres above sea level, the track is exposed (cliff-side) with narrow and steep pathways.
If you're in the mood for some adventure in the Wellington region and a track that will make you feel like you've accomplished a hard leg day, this is the one for you.



Mt Karioi, Raglan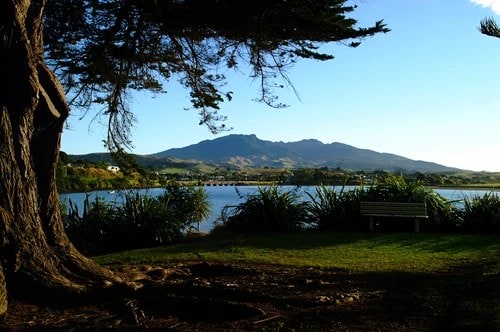 Mt Karioi is an ancient volcano located in the city of Raglan which provides absolutely phenomenal views of all of the local harbours and mountains as far south as Taranaki.
An advanced tramping track, this is not for the faint of heart. The well-marked and paved track takes around two to three hours one way, with the climb to the summit being extremely steep and undulating with different terrain (ranging from farmland to climbing up rocks). The route has a mixture of ropes, chains and ladders to help you get to the summit, but once you're there, the views are incredible.
There's also a helicopter pad up top which is the perfect place for you to stop and eat your lunch after a hectic morning climb.
It's challenging, requiring a reasonable level of fitness but worth the views at the summit!



Omanawanui Track, Waitākere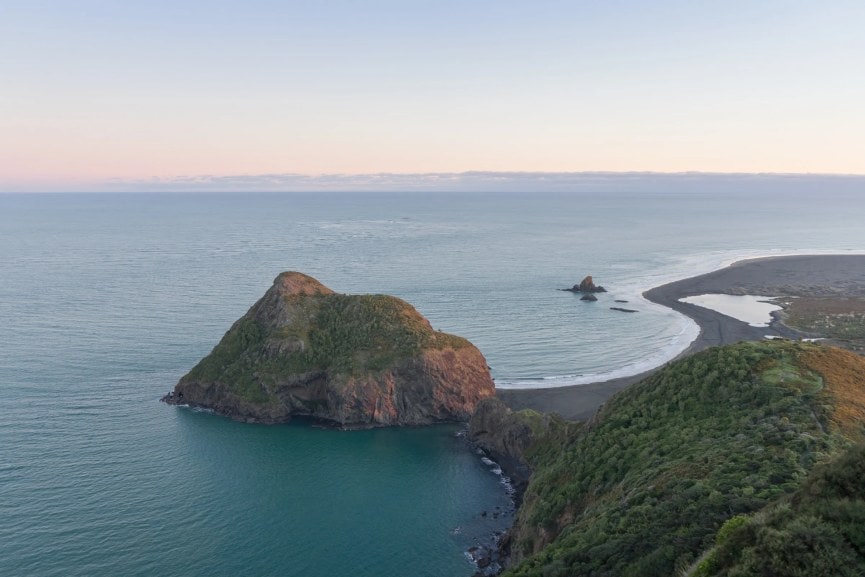 Omanawanui Track has only recently been reopened after being closed for several years. Located on Whatipū Road, in the Waitākere Ranges, this walk provides you with stunning waterfront views.
At a distance of 3.15km, this is an easy to intermediate grade walk which takes around two to two-and-a-half hours one way with the inclusion of very steep stairs and portions where chains are guiding you. The track has been revamped and is well-marked, making it easy to follow.
There's also the possibility of taking a detour to the Signal House Track (which is only 20 minutes or so) which gives you views of the lighthouse across the coastline.
A lovely walk in the heart of Auckland's Waitākere Ranges, there's plenty to do around the area after with options of swimming at Whatipū Beach or venturing into Titirangi Village for some food at one of the local cafés or restaurants.



Long Bay Coastal Walk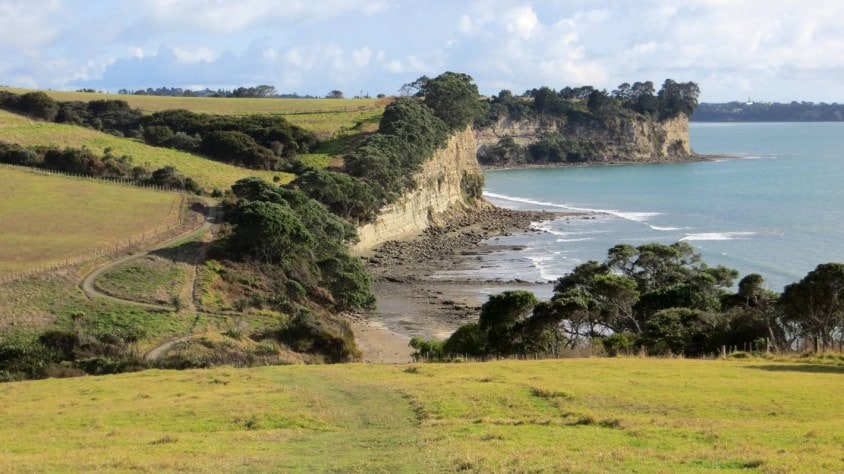 Long Bay Regional Park is a gem of the North Island with an array of different coastal walks.
The Long Bay Coastal Walk is an easy 5.8km loop track which ventures over farmland but provides water views over the coast with options to stop at beaches. This is more of a leisurely walk requiring two or three hours, with options to stop on the beach to enjoy your lunch.
What's additionally alluring is that on select Sundays, the Long Bay Regional Park hosts the Long Bay Markets, meaning you can easily pick up a coffee and a snack before venturing on your path.
A more casual walk, this is a great option for those in the Auckland region who want a lovely catch up with a friend and to visit the local markets.



The Pinnacles in Coromandel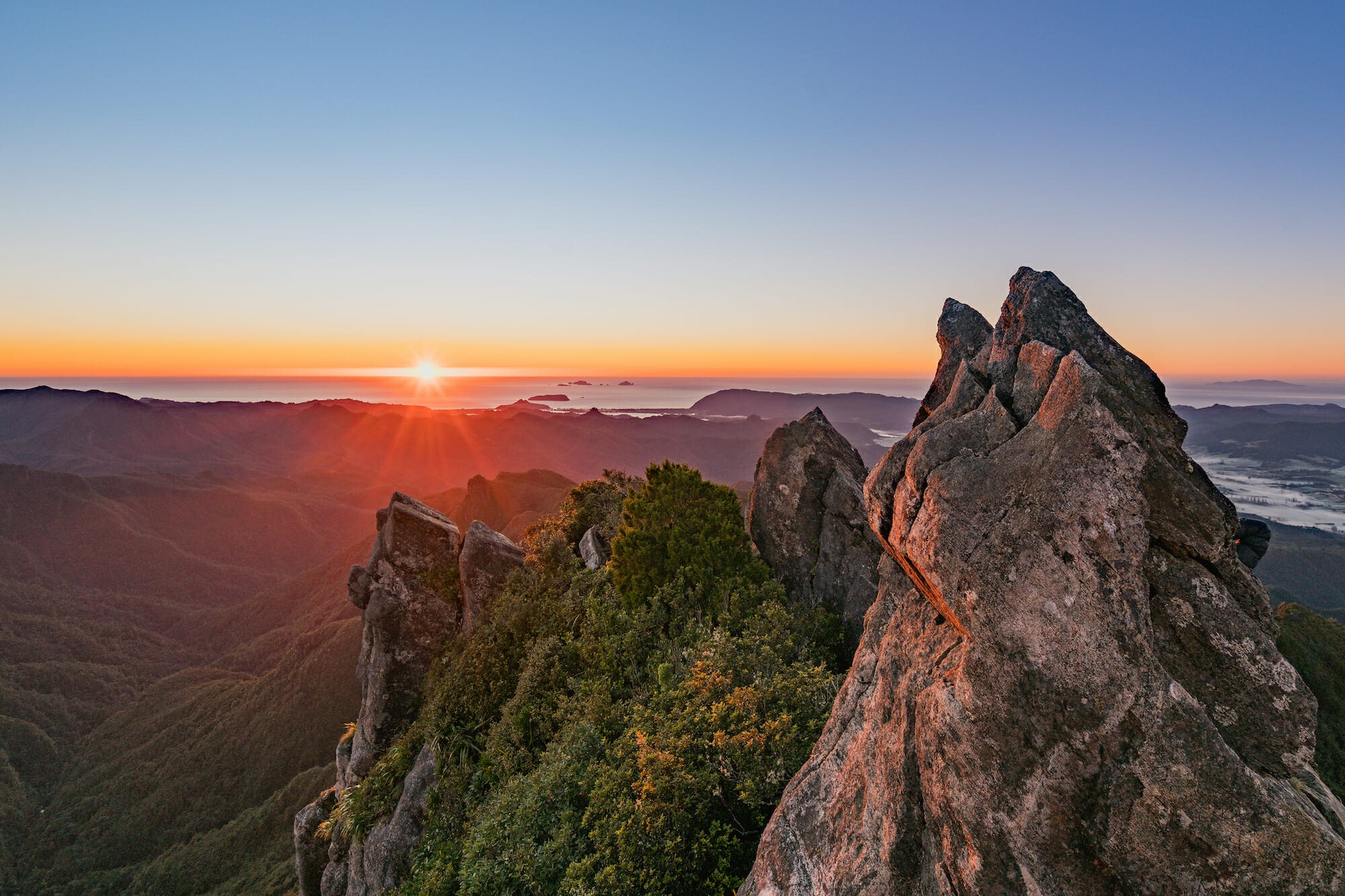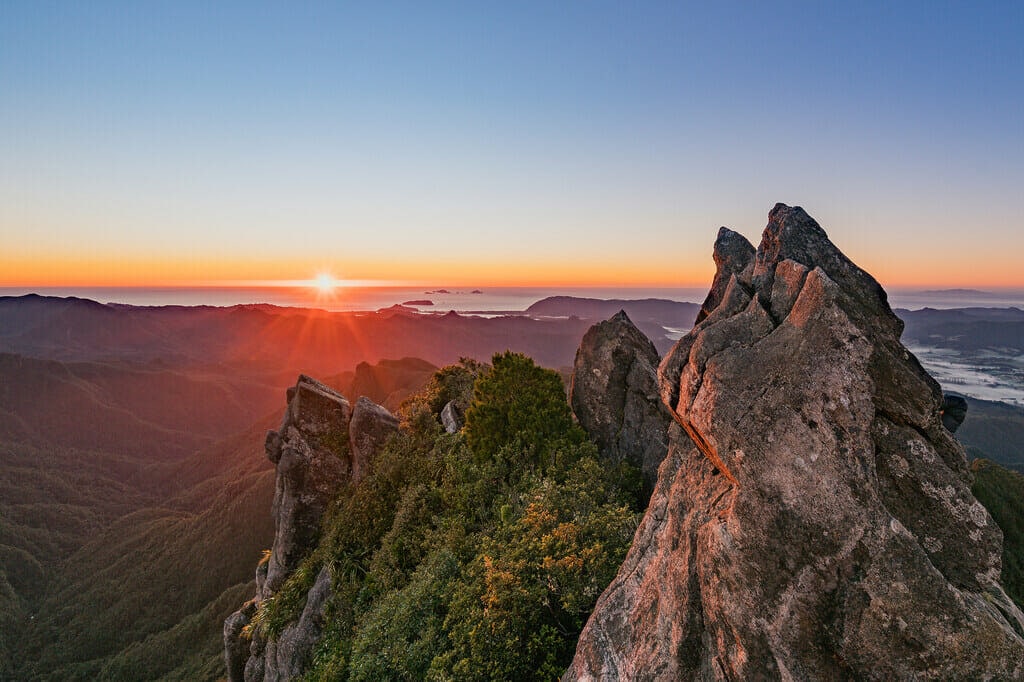 The most common walk that people tend to do in the Coromandel region is Cathedral Cove, which is a beautiful view with a beach at the end of it, but a far more difficult and inspiring walk is the Pinnacles.
The Pinnacles, located in Kauaeranga Valley, Thames, is a rewarding hike which has you embarking the steep rock peak in the Coromandel Ranges. Many people stay overnight for the Pinnacles to make a sunrise hike (at the Pinnacles hut which is the halfway point and one of the largest DOC huts). If you want to make a day trip out of it, Thames is located around one-and-a-half hours from Auckland and easily driveable if you commit to an early morning start with the walk taking four to six hours for a round-trip, depending on your fitness level.
The walk is an intermediate track, with some of the track being more stable, but some involving a steep set of stairs and ladders.
A great hike to make either a day or a weekend out of, stop by at Hoffman's Pool as soon as you finish which is a natural swimming hole at the end of the walk where the Kauaeranga River divides.