When it comes to sustainable living, sometimes the old ways really were the best. Try these natural tips for home and garden.
It's fritter time!
Got a glut? Make a fritter! Summer is often a fertile time in the garden, and, if that's true for you, the result is often an excess at harvest time. Quick-growing crops like courgettes are prone to this – leave them an extra day in the garden and you'll have marrows before you know it.
If you're at a loss for things to do with courgettes and other veges, try making a feast of fritters.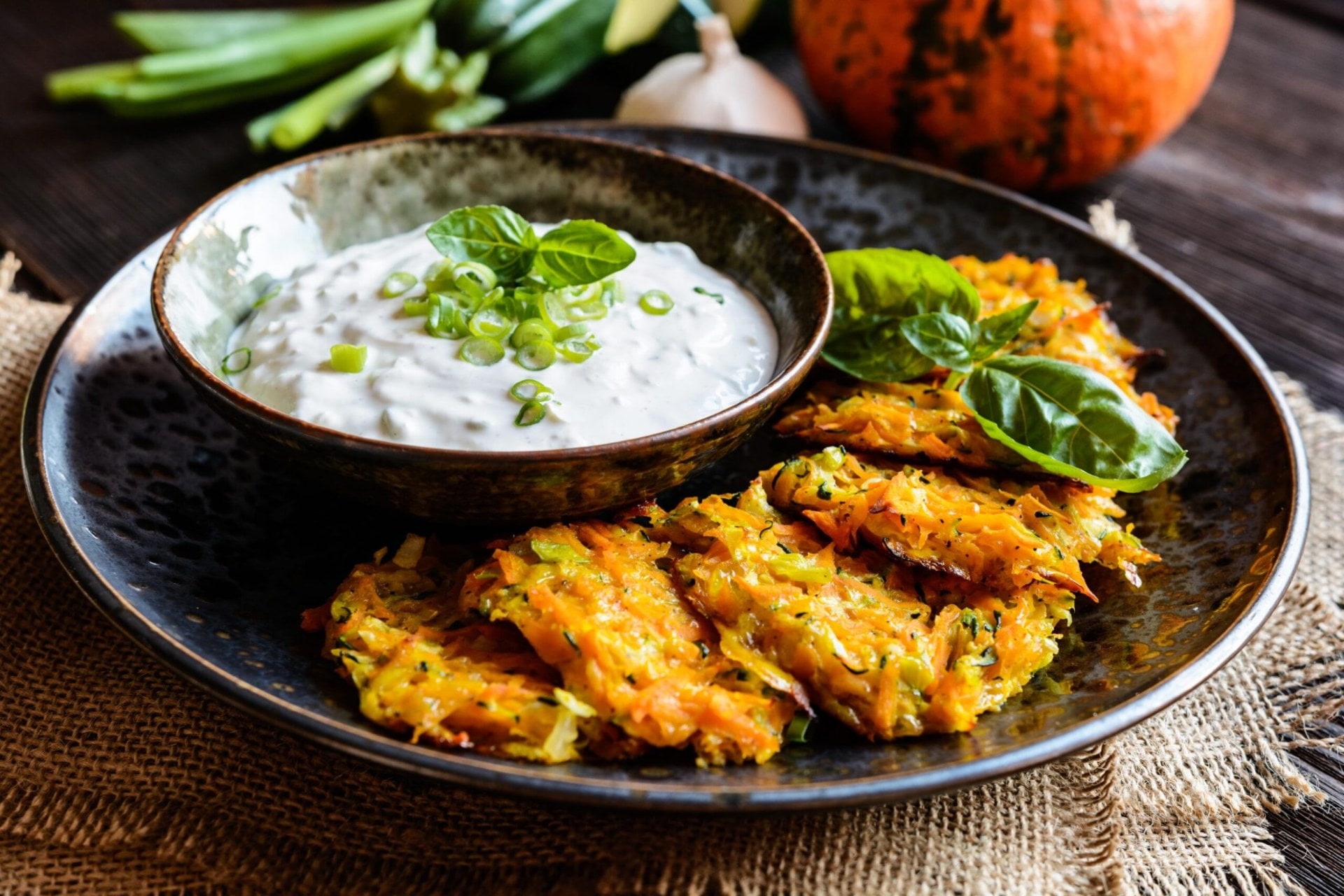 Use this all-purpose fritter recipe with almost any vege – try grated courgettes, carrots, pumpkin, potato or kumara. Or use corn, cauliflower, peas and even broccoli or leafy greens. This formula makes 6-8 fritters (easily expanded):
Vegetables: grate or finely chop 2 cups of veges of your choice
Eggs: break in 1 large egg
Binder: add up to 1⁄2 cup flour or breadcrumbs (use a gluten-free version if you like)
Flavour: add salt and pepper and your favourite spices – try cumin, smoked paprika, curry powder or Mexican spice mix
Extras: add fresh herbs, cheeses like feta, haloumi or parmesan, chilli, lemon or lime zest, onion or spring onion and chilli sauce
Mix it all together, drop spoonfuls into a hot pan and cook for a few minutes each side. Serve with a sauce of your choice, or use as a base for eggs for a tasty brekkie.
Turmeric be gone
If you love curry, chances are you've had an unfortunate incident with a turmeric splash – and it's one of the toughest stains to get out. Our advice: rinse the item in cold water as soon as you can, treat with a pre-wash stain-removing product and then wash in cold water. Bad news… the stain probably won't be completely gone, but hanging it in the sun will lighten any remaining marks. Repeat if necessary.
Nana was right
An apron is a thing that's not seen in many kitchens these days, but is super-practical and useful. We especially love ones with a pocket on the front (Nana probably put her hankie in there, but it's a great place for a phone, too). Check out Wallace Cotton or Iko Iko's native bird design, or have a go at making your own – it's a simple sewing project and makes a special gift.
Space savers
Want to make the most of the space in your vege garden? Try the Three Sisters technique, practised by Native Americans. Sweetcorn and beans are planted side by side, so the corn supports the beans, and nitrogen-fixing beans feed the corn. The third "sister", pumpkin, suppresses weeds. Or plant fast-growing leafy greens among slow starters like cabbage; they keep the weeds down and you get an extra crop. Just one of the tips in Biodynamic Gardening, produced in association with Weleda, which also explores more controversial but still intriguing practices, such as planting by the moon and biodynamic sprays.
Joy in a packet
A tiny packet of wild flower seeds has delivered a year's worth of pleasure to Thrive Art Director Bronwyn Mackenzie. "And it continues to surprise me," she says. Setting out to disguise bare patches in a new are that had been planted in shrubs, she scattered the seeds around. "Eight months on, and every month brings a different flower, new colour and shape, and the neighbours and the bees love them too," she says.