From painted murals to wonder walls, there are many ways to display art to perfection. Use this handy guide to lead the way.
1 Direct approach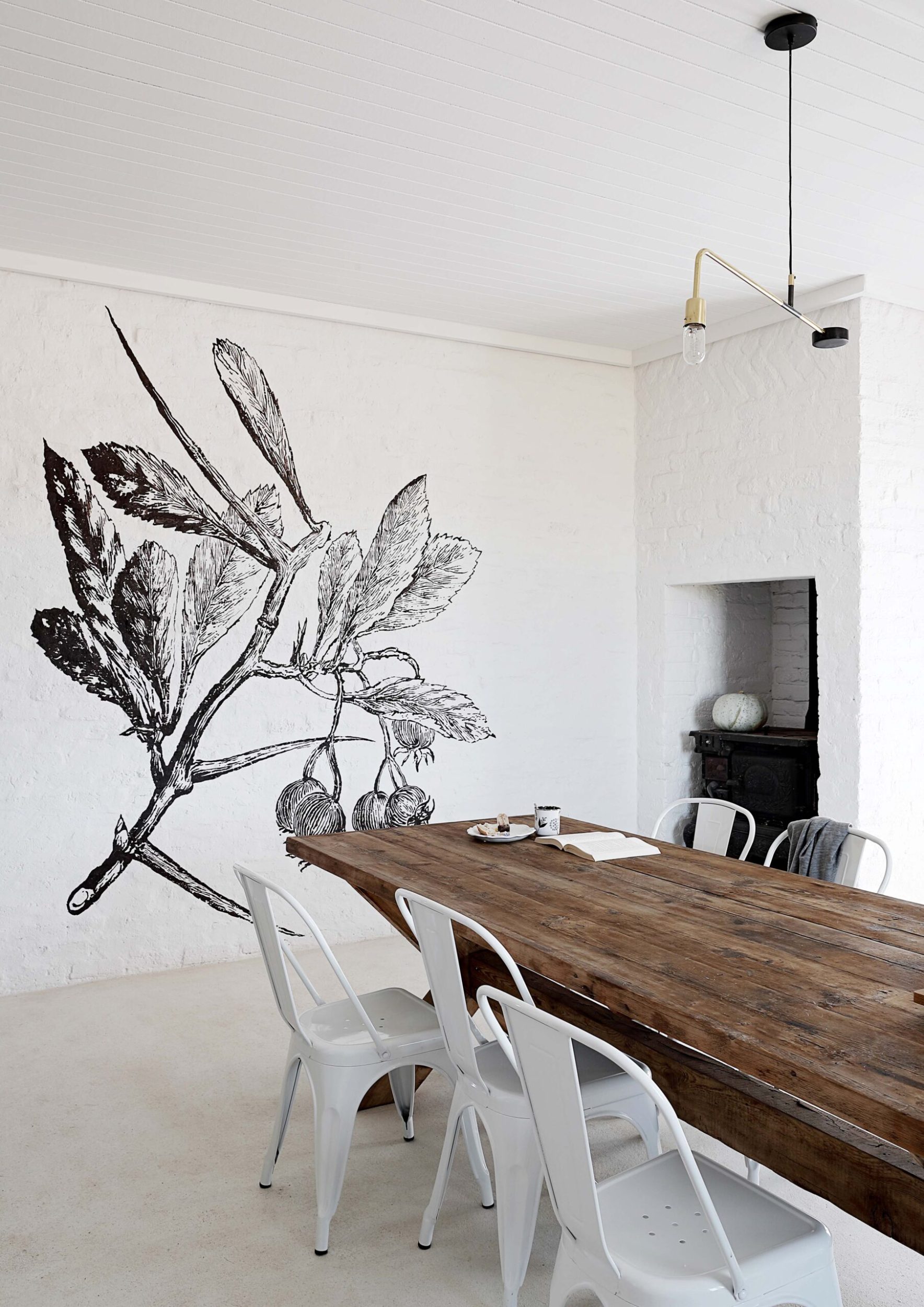 For this rustic holiday home, the inventive owner decided that the best way to create a low-maintenance artwork was to paint it directly on the wall. With the help of an overhead projector, she outlined and shaded an image of a hawthorn branch on the stark white-painted brick.
Tip
Create a similar look with ready-made, budget-friendly adhesive decals, which can be easily removed and replaced as your tastes change.
2 In the pink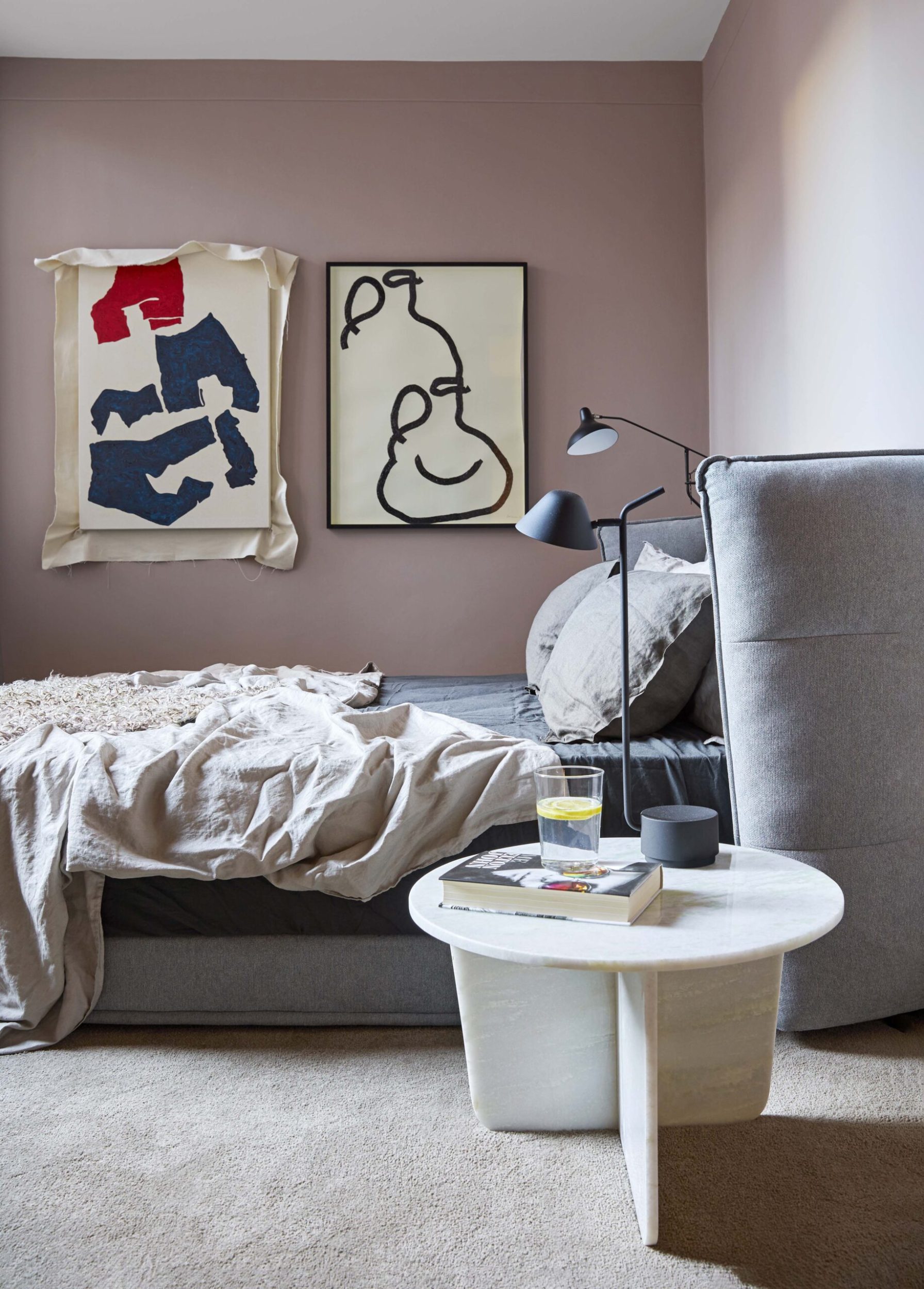 The colour palette in this sun-splashed apartment is unusual but beautifully muted throughout. The guest bedroom is painted in a soft, dusty pink, which beautifully sets off a pair of artworks in much starker shades. The two pieces combine a boldness of brushstroke and line that sets up a lively dialogue between them and adds energy to an otherwise tranquil space. The untrimmed canvas on the painting on the left gives off an intriguing unfinished feel – something worth considering when printing your own images onto canvas for wall displays.
3 Wonder wall
One would expect the home of an art museum curator to be an object lesson in the display of artworks of all sorts, and this petite, ultra-colourful apartment is exactly that. The exuberant wall of gifted and collected plates in the kitchen creates a pleasing gallery that also has great sentimental value to the owner. The display features both round and oval plates, and multiple decorative styles and colours – an excellent demonstration that "carefully curated" need not mean overtly ordered, nor obsessively matchy-matchy.
4 Colour blocks
A bold mix of colours in the casual living room of this family home gives it a playful feel, which is enhanced by a lively mix of striking artworks. Bright shades abound on the gallery-style wall around the TV, featuring an eclectic combo of vintage prints, original artworks and a delightful fan, while a set of black and white photographs on the other wall beautifully offsets all the bold colour. The use of a wide range of different-sized pieces on the gallery wall also works to engage and hold the viewer's interest.
5 Group dynamic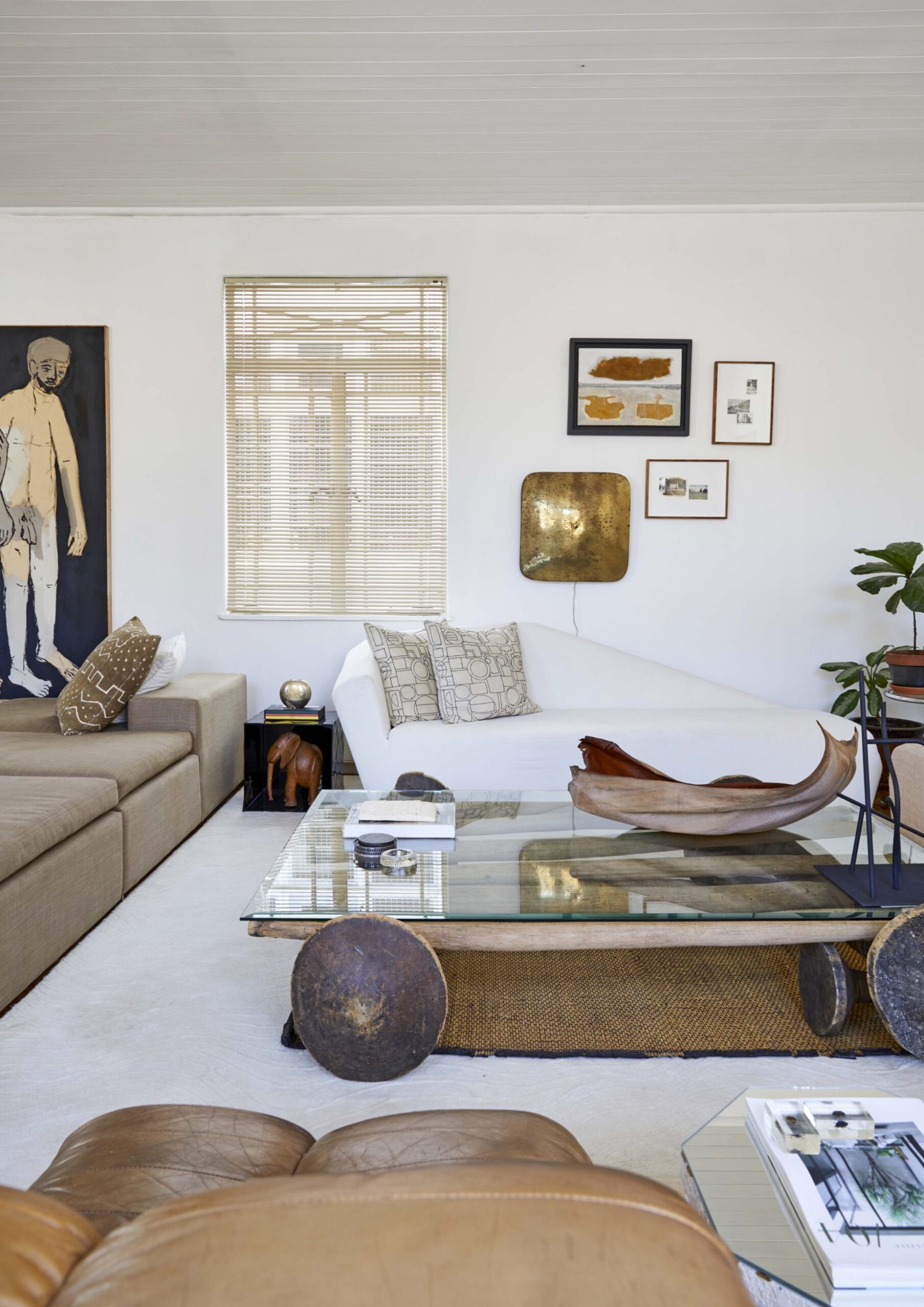 Shared by a sculptor and an interior designer, this apartment is filled with vintage furniture and artworks. Each display starts with one piece and then the couple create a narrative around it. As this cluster of small artworks in the living area shows, they are drawn to pieces they know will resonate with others they already have. Grouping them close together enables the remainder of the wall to function as a wider "frame", drawing the eye their way, and emphasises the common elements in the pieces, fostering a "conversation" between them.
6 Natural rhythm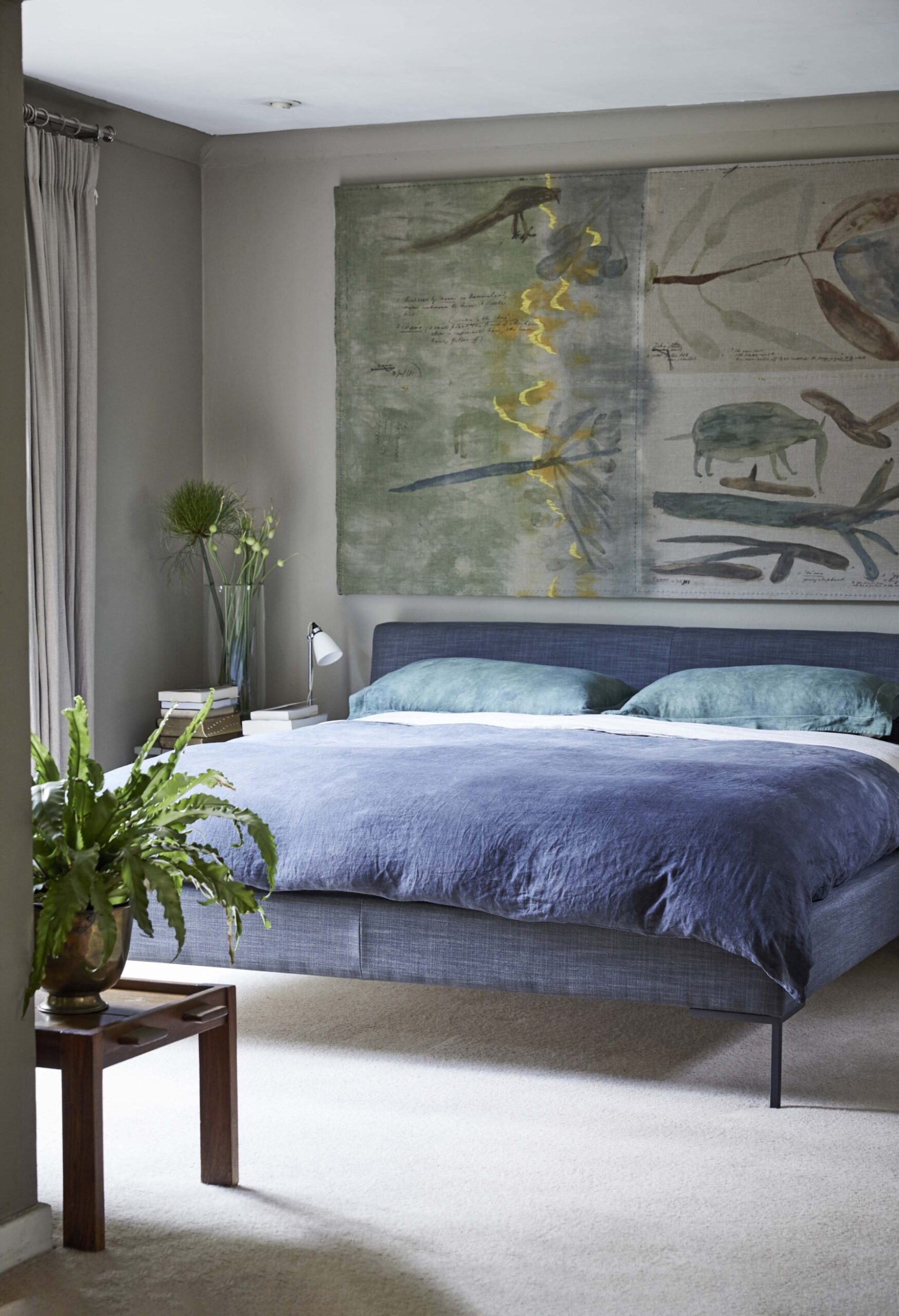 This home belongs to a fabric designer who regularly takes inspiration from the natural world for her creative practice, often doing months or even years of research before starting to work on new designs. The framed artwork in the main bedroom is one of her own pieces: a fabric panel inspired by the drawings of early explorers. This is a marvellously easy idea to replicate: simply select a favourite piece of fabric in a length slightly wider than the bed above which it is to be placed, and have it mounted and professionally framed.
7 Matching pair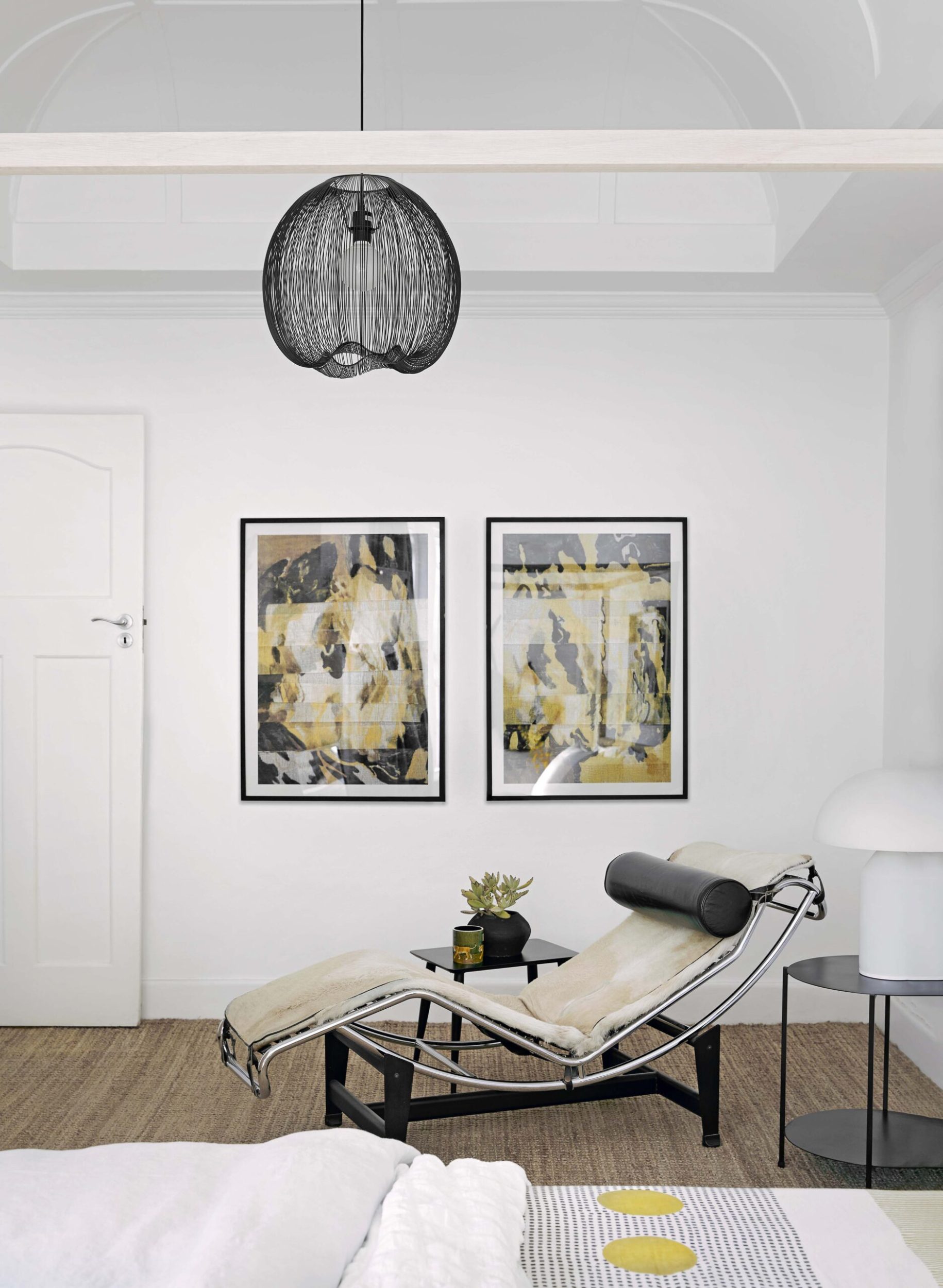 This pair of arresting abstract artworks takes pride of place on the wall of a tranquil bedroom. It's an excellent idea to place companion pieces such as these close together to emphasise their joint use of colour and style and make them the memorable focal point of a space. The additional rules to follow are similar to those that govern the hanging of artworks in a classic "white cube" gallery – allow plenty of space around the pieces to avoid any visual clutter, and ensure that they are not mounted too high up on the wall (artworks should generally have their midpoints at eye level).
8 Frame game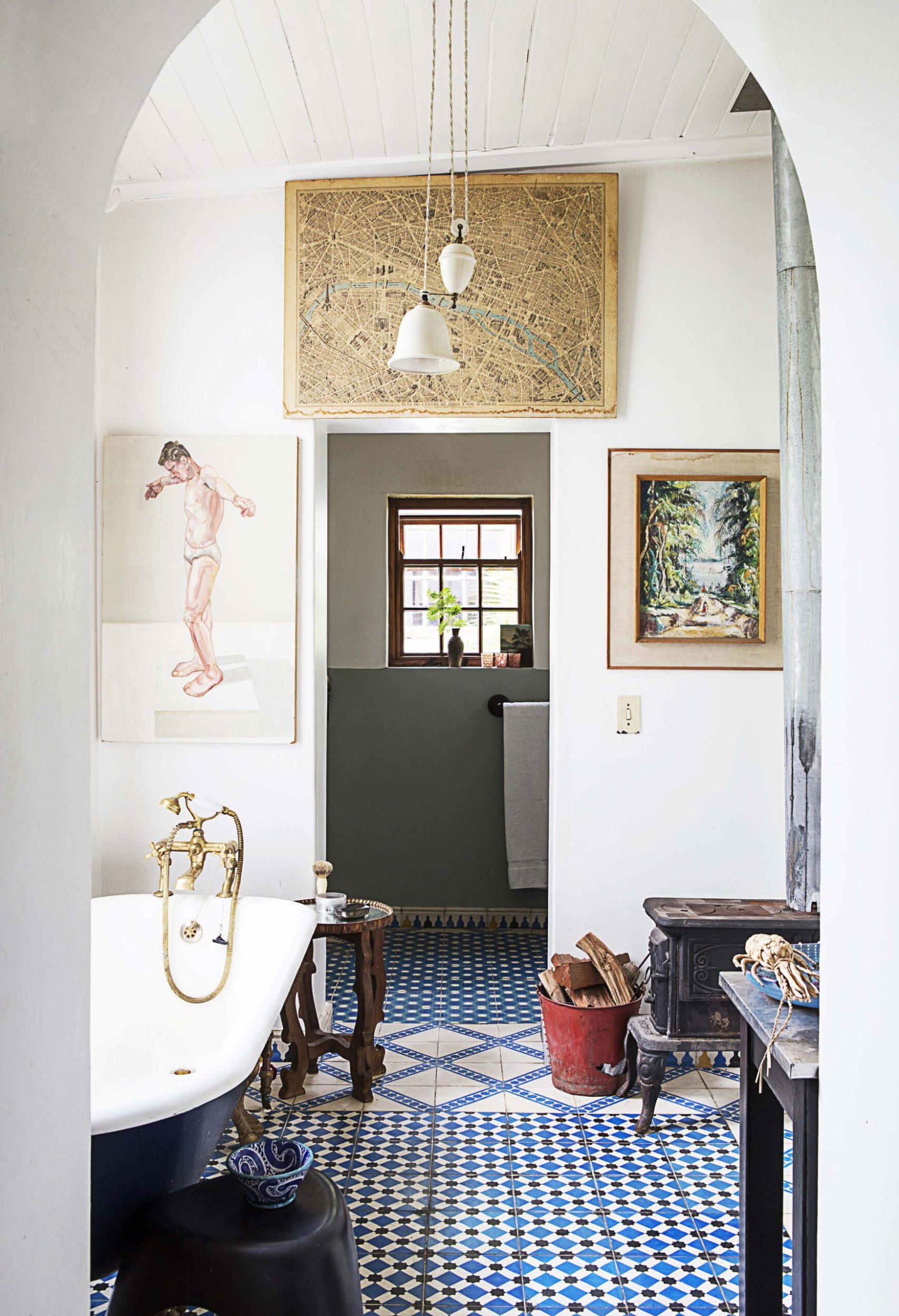 When this heritage home was renovated to include en-suite bathrooms, elements of its past were enhanced and added to, to emphasise the architectural style and finishes. A variety of eclectic artworks added to the charm. In this bathroom, a trio of delightfully different pieces – which also showcase a diverse range of framing styles – have been hung to frame and emphasise a doorway, creating a vivid and lively display.
Tip
Create instant visual interest with artworks by combining pieces in very different styles. Here, a full-length portrait, a vintage map and a lush landscape contrast with one another while encouraging the eye to stop and consider each piece.
9 Shelf life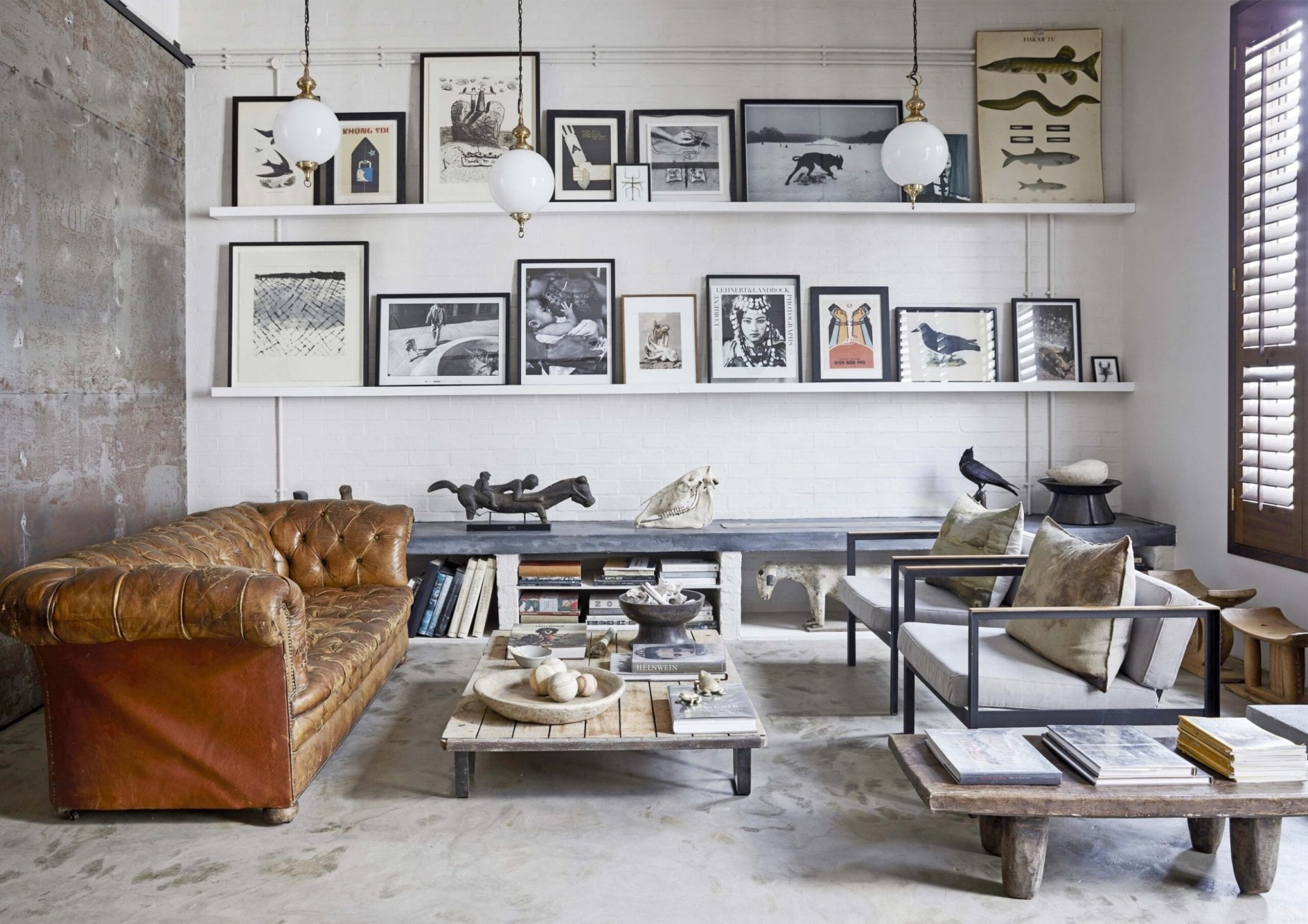 This homeowner credits her geologist grandfather with her taste for collecting – her home includes varied collections of global ephemera and artworks that are genuine talking points. From Egyptian scarabs found in North Africa to vintage botanical art prints picked up in New York, she chooses unusual items imbued with charm and history. Her talent for display makes them all the more beguiling, and the shallow picture shelves enable her to easily change up, refresh and add to the combinations – ideal for home curation.
10 In the mix
The clean lines and stark white surfaces of this stylist's kitchen serve as an ideal backdrop for an ever-changing display of art and personal treasures. Combining practical considerations and aesthetic pleasures, it's a joyful, confident mix – a trio of golden ceramic ducks draws the eye upwards, shelves hold an eclectic mix of cooking essentials, framed artworks and collected treasures, and a favourite image snapped by the homeowner on an overseas holiday is used as a focal point behind the hob.
PHOTOS BY GREG COX/BUREAUX, WARREN HEATH/BUREAUX, DAVID ROSS/BUREAUX, ELSA YOUNG/BUREAUX